Helloooo. (said like Jerry Seinfeld)
As I ease back into new-year blog cooking (because there was a birthday and then I was out of town and basically haven't cooked a dang thing yet this year), I've gathered 18 (!!) of my favorite soup recipes on this here internet blog website URL for your slurping pleasure.
I'm not even going to bother with chitter riff chatter raff. Let's dive on in.
1) Thai Coconut Corn and Mushroom Soup: This soup still haunts my dreams. You haaaaaf to try it.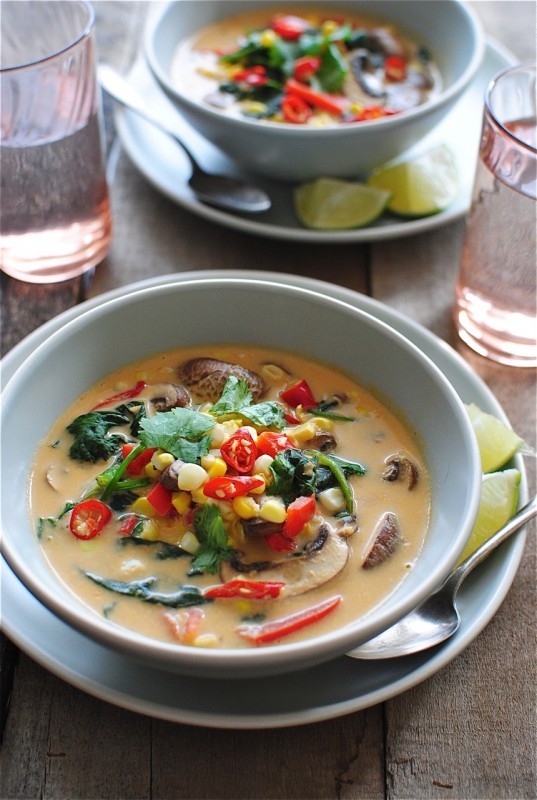 2) Kale Pesto and Pea Tortellini Soup:  Easiest EVER and will have you in tears. Switch out the meat tortellini for cheese if you're loco like that.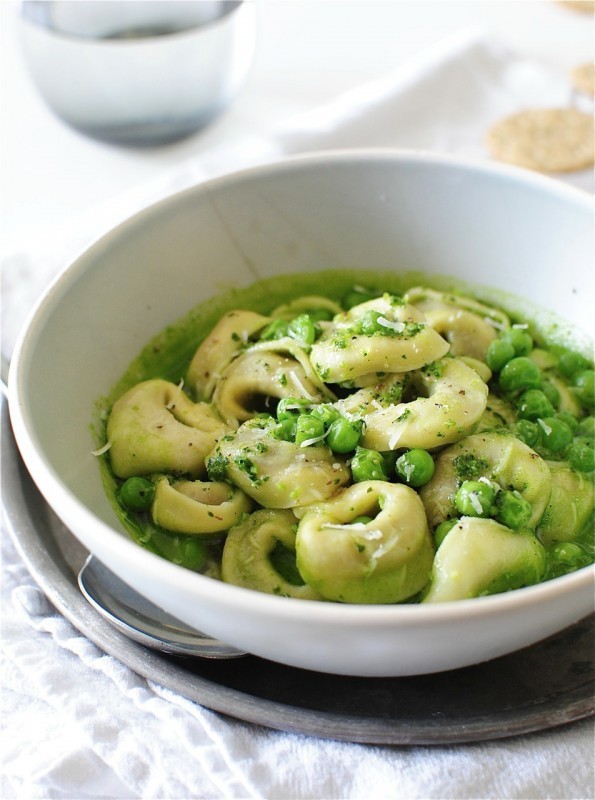 3: Slow Cooker Thai Chicken Soup: This one was insanely popular two years ago. I have to say, it will freaking rock your face off. Like, OFF.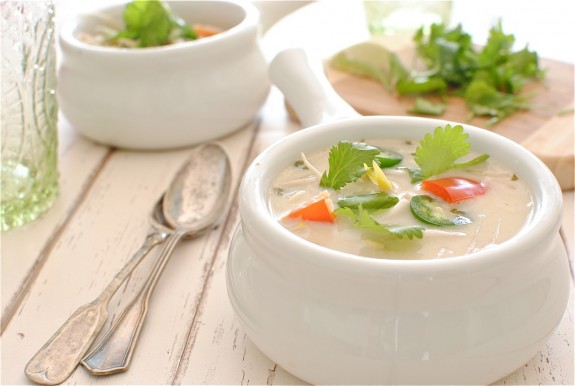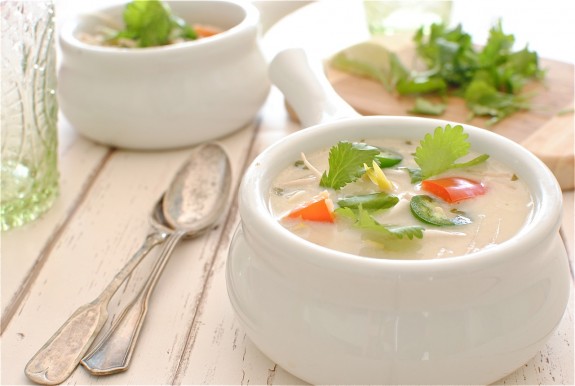 4: Weeknight Italian Wedding Soup: Super super easy, super super healthy and super super comforting! Ain't nothing more ya need in life, n'est ce pas?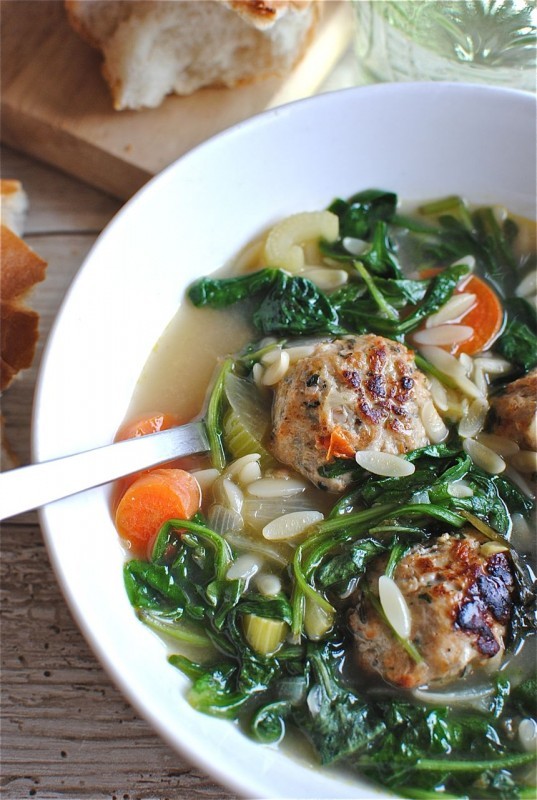 5) Slow Cooker Smoky White Bean Soup:  This one is a fairly recent recipe and I am telling you, that smokiness in the creamy beans with the crispy pancetta on top? Ridic.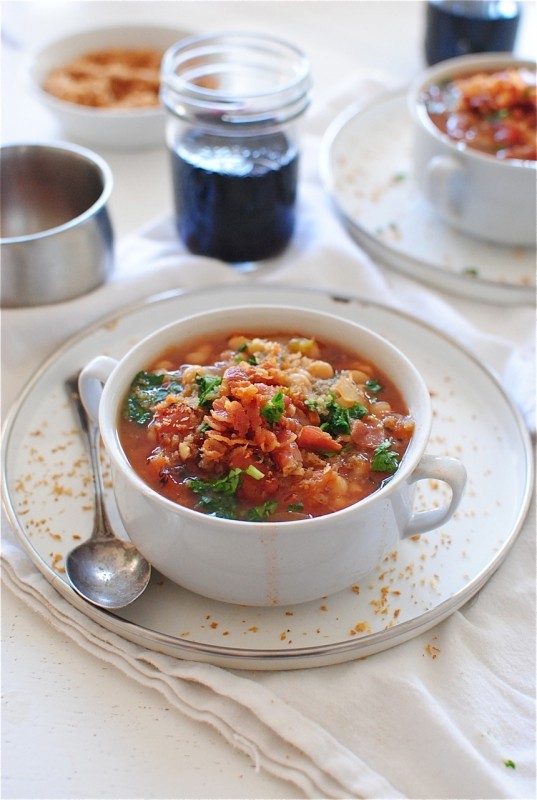 6: Cajun Shrimp Bisque:  This is an older recipe, and I need to revisit it! A lot of you lurved it, so I'm here to say, give her a go. Plus you get to say bisque. You're having bisque for dinner. You so fancy.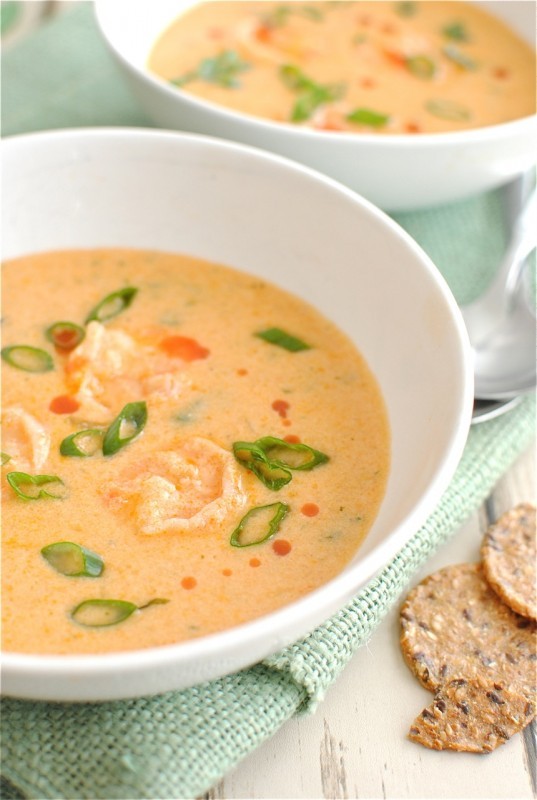 7) Salsa Verde Chicken Soup: Another stupid easy soup with intense flavor. And listen, once you stir in that sour cream and cheese? hoooooooldmeeeeh.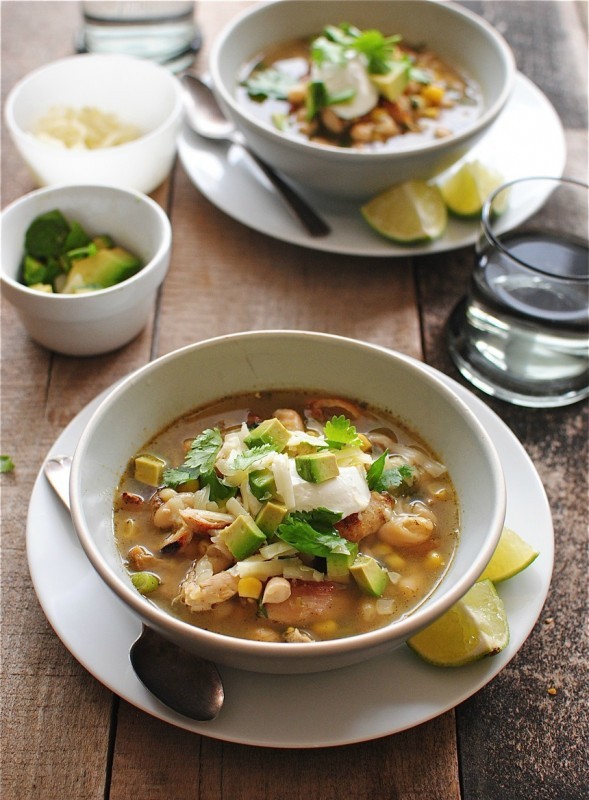 8) White Bean, Kale and Italian Sausage Soup: All-time favorite. I make this, or a version of, every other week. This is basically why I've not posted any food since the summer. I've been making this soup all the live long day. It's my jam. My jam soup. My soup jam? I'll move on.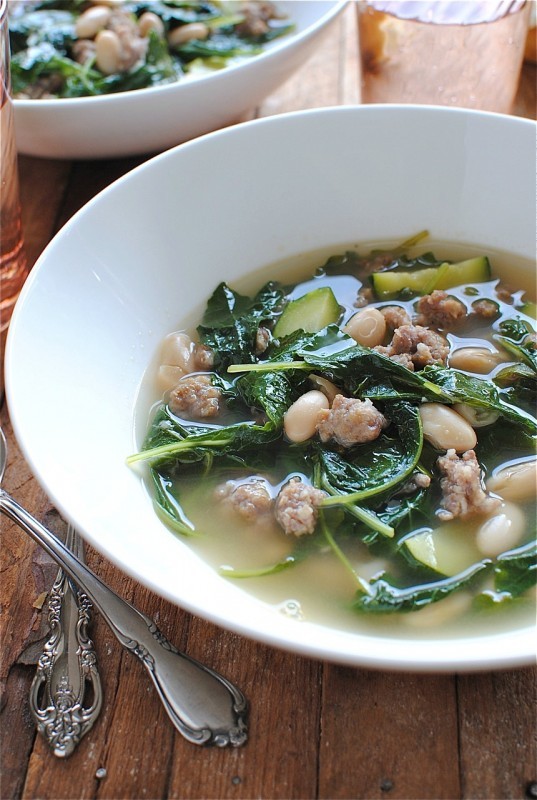 9) Soba Noodle Soup with Shrimp and Veggies:  Oooooo I'd almost forgotten about this one! Asian flavors, plump shrimp, nutty soba noodles. Dear Lord, make it now, already.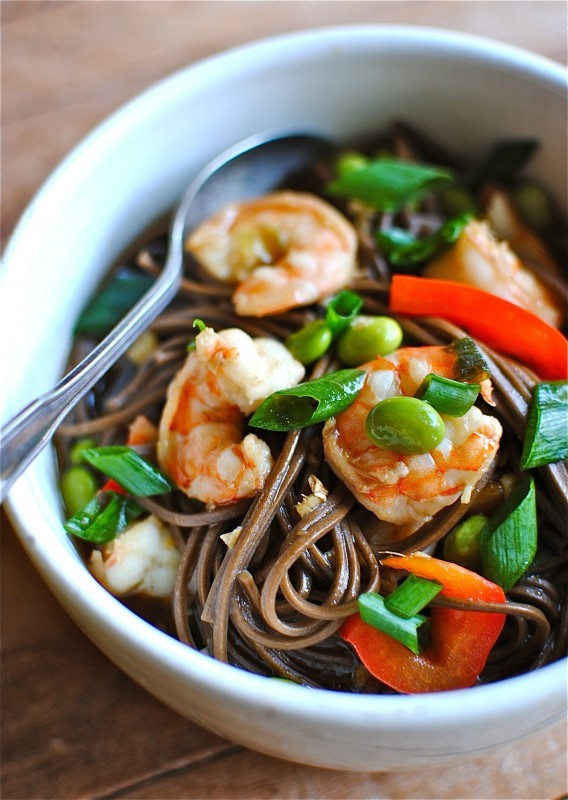 10: Chicken Pesto Minestrone: Oh, mama yeah. Any chance you get to throw pesto into a soup, just do it without question.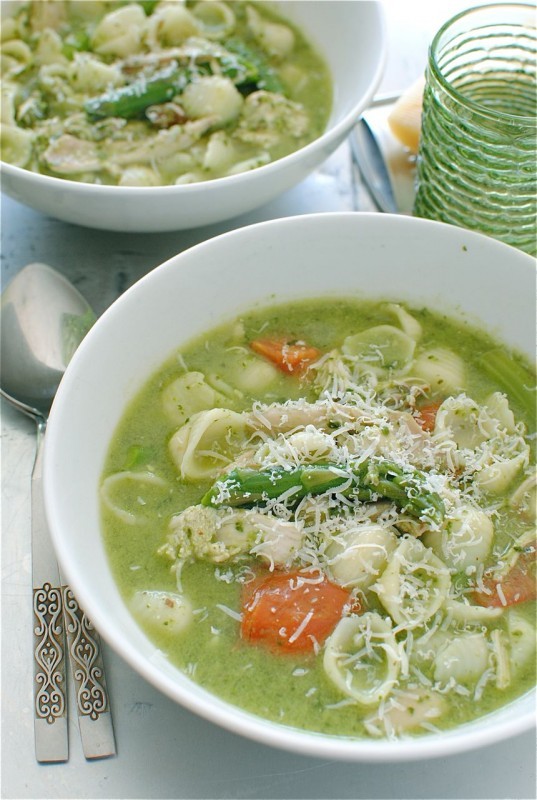 11) Coconut Curry Chicken Soup: Remember when I used to put text on my photos? Baaahahahaha. But this soup? Oh ma gash. You'll want to slap something. Have a pillow nearby.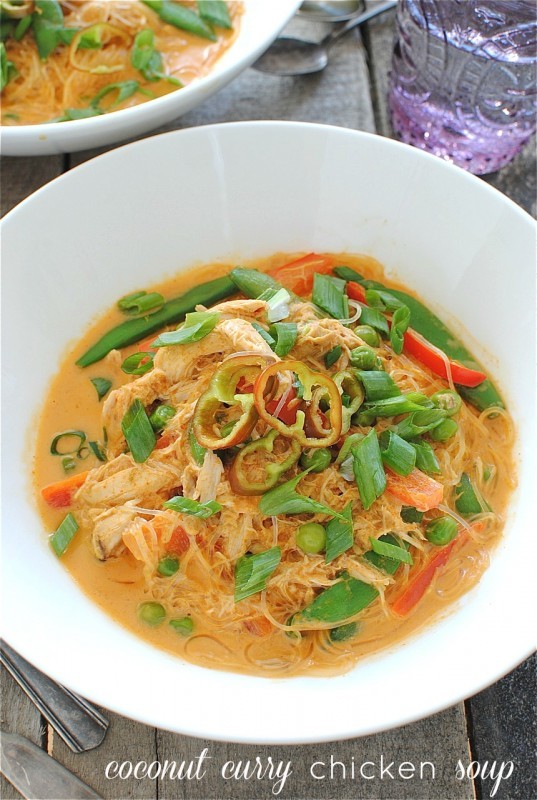 12) Soup with Sausage Meatballs, White Beans and Kale:  Here's my kale, sausage and white bean combo again! There are a few things that make this different from the soup before, but I can't remember what. All I know is eeeees deleeeeeesheeeesh.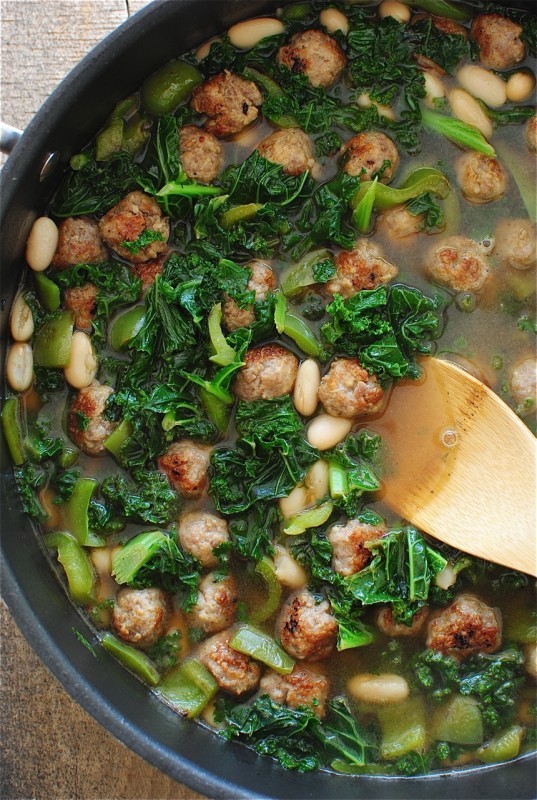 13: Beery Black Bean and Pork Soup:  THIS. So insanely good. Beer. Beans. Pork. Salsa. Your face. The end.
14: Lentil and Tomato Soup: Hearty hearty hearty. But light! Healthy healthy healthy. But complex! Eat it eat it eat it. Invite me!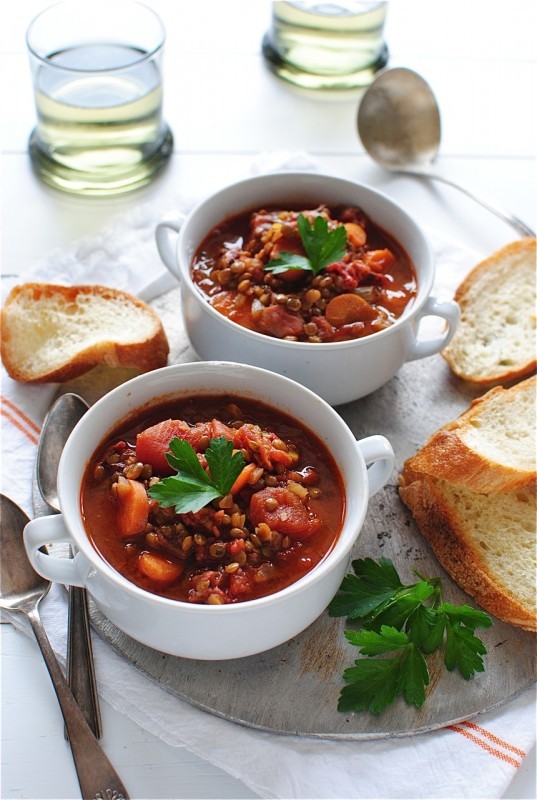 15: Creamy Potato Soup with Bacon and Basil: I'm sorry, is that a pile of bacon on top of luscious potatoes bobbing around in a creamy soup? Done.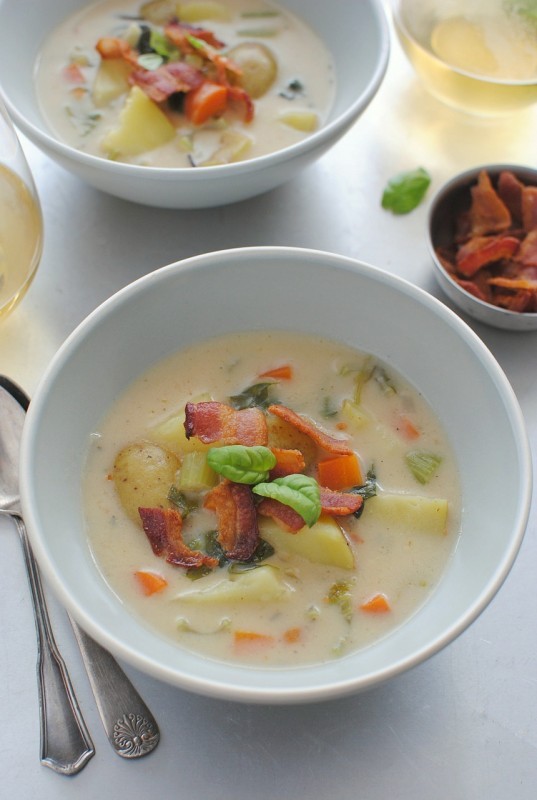 16: Smoked Chorizo And White Bean Soup: I love chorizo. I don't eat it enough. That's it. My resolution is to eat more chorizo! I never can find the Spanish chorizo though. I usually only find Mexican, the kind that dissolves, ya know? I am now on a mission. The Great Spanish Chorizo Mission of 2015. I can tell you're thrilled for me.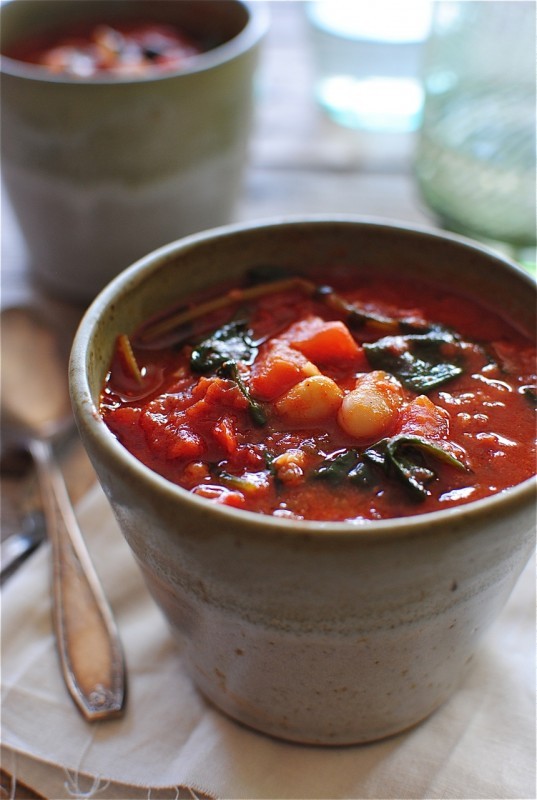 17: BBQ Shrimp Minestrone: I'm making this soup next week and I'm already giddy. It.is.sooooo.good. And so simple you'll most likely spiral into a state of bliss for the rest of ever. Make this.
18) Slow Cooker Salsa Verde Chicken Posole: This is pretty recent, but I had to include it because deaaaar heavenly day is it phenom. You simply must do this or else our relationship could be at risk. I'm kidding! But I liked the way that sounded.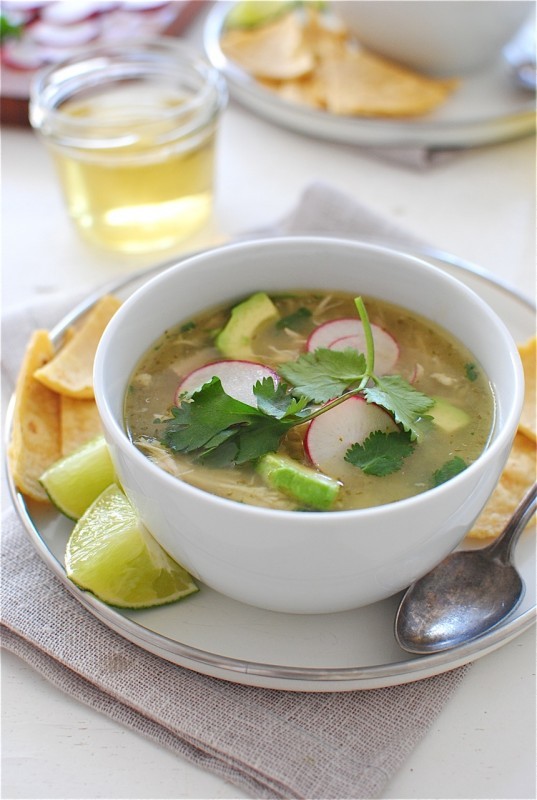 So there you have it! A bunk ton of comforting, creamy, brothy, beany, meaty, veggie-y, delightful soups to get you through the winter. Just think, if you try one of these a week, that's 18 weeks. That's, hold on. Omg that takes you to mid-May! So maybe don't do that. Try two a week. Or one every other week if you get soup sick. Like sea sick, but soup sick. Never mind.
Okay! I'm really excited about what's to come to this lil' site. Not only do I have some yumster (<—no) recipes coming, buuuuut we're getting a face lift! Das right, a whole new look! (said like Aladdin) A dazzling place I never knewwwww. Tabs, a new layout, errrthang. I'm so so so excited. I'll keep you posted on the grand reveal!
In the meantime, be on the lookout for more soups (duh), some lighter eating, some yummy pasta dishes, more casseroles, maybe a dessert or two? You NEVA KNUH.
Oh, and most definitely a photo or 2429973465 of the babies.