Come on girls. Do you believe in love? 'Cause I got something to say about it. And it goes something like this.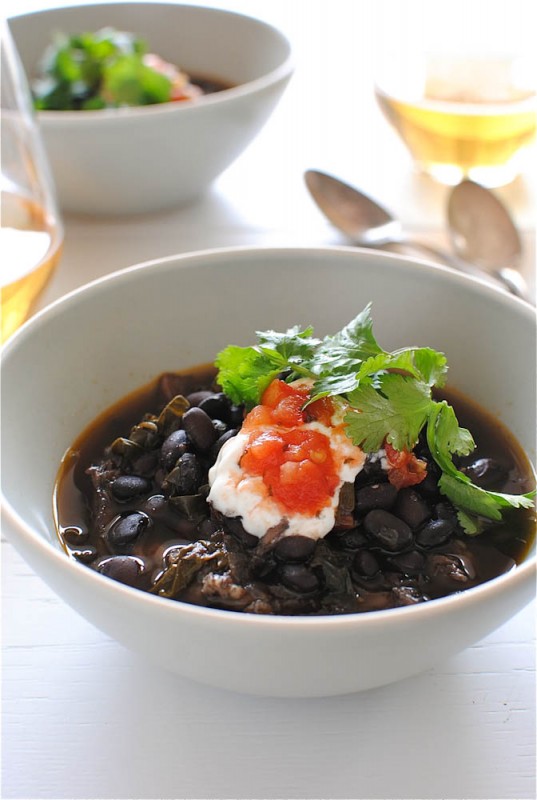 Oh wait. Wrong forum!
Or is it?
On second thought, I DO have something to say about this, and it goes something like this:
Can we just put beer in everything already? Who's on board? Should we get this in writing? All in favor, say gulp. GULP.
I like it.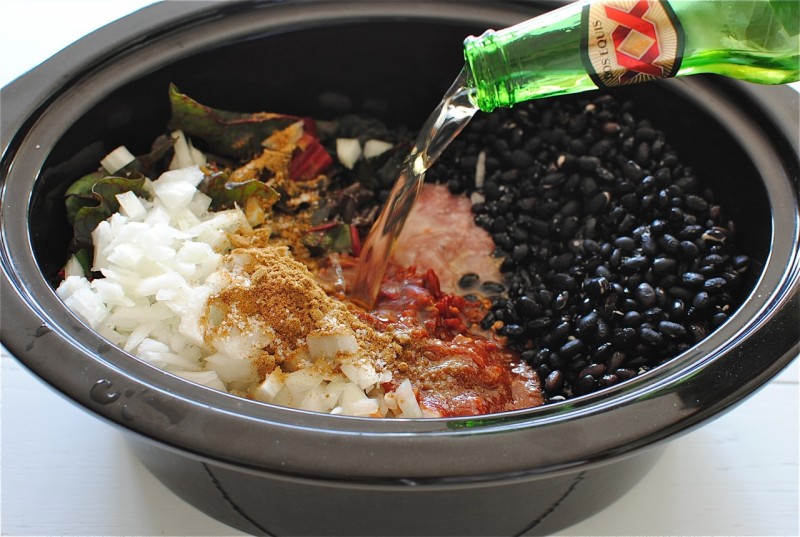 While we're passing this new beer law, can we squeeze in shredded pork too? Just a little squeezy squeezin'? Who's on board? Let's get this in writing too. All in favor, say oink. OINK.
Oh this is nice.
Okay now that the new beer and pork law is in full-effect, I'd like to propose the addition of black beans. Just a little addy addin'? Who's on board? We're getting this in writing. All in favor, say toot. TOOT.
(why, bev? why?)
Well obviously we can't have a beer/pork/bean law working hard for the community without swiss chard, hahaaa mean right? We have to throw it in there, you guys. Just a little throwy throwerton? You're on board. I just wrote it down. All in favor, say Ich wünsch Dir e schöne Daag. ICH WüNSCH DIR E SCHöNE DAAG.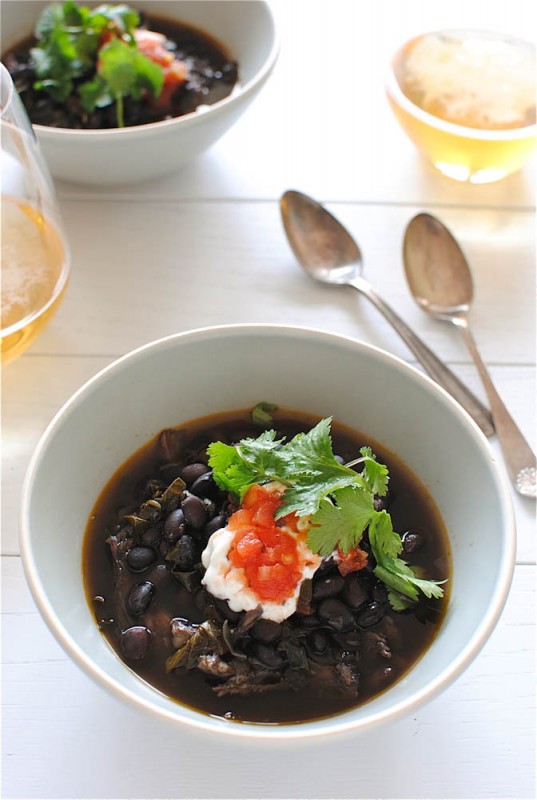 This law rules.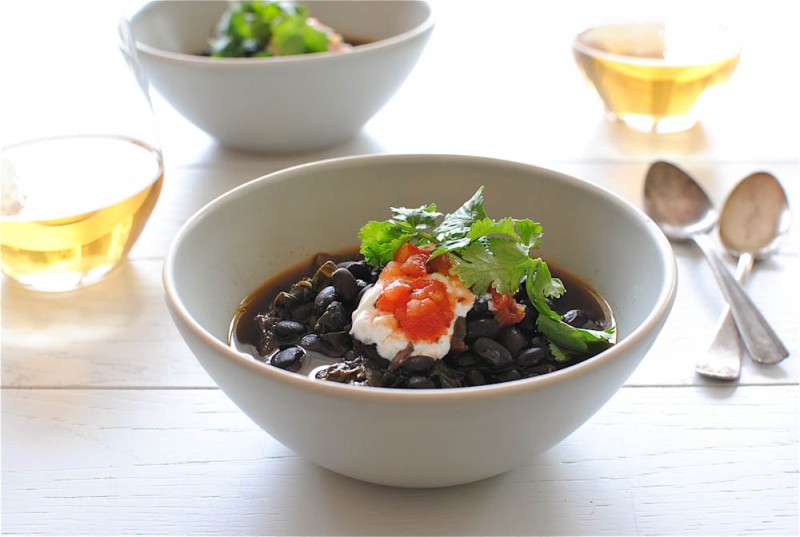 Gavel on ya face!
Beery Black Bean and Pork Soup:
(adapted from an old Real Simple)
What it took for 4-6:
* 2 12-oz bottles of beer (I used Dos Equis)
* 3 chipotle peppers, plus 2 Tbs. adobo sauce
* 1 tsp ground cumin
* 1 white onion, chopped
* 1 pound dried beans, rinsed and soaked for an hour in cold water
* 1 bunch swiss chard, stemmed and chopped
* 1 1/2 pounds pork shoulder
* coarse salt
* sour cream, for garnish
* salsa, for garnish
* cilantro, for garnish
In a slow cooker, combine the beer, 3 cups water, chilies, adobo sauce, cumin, onion, the beans, the chard, the pork, and a good pinch of salt. Like, a really good pinch. Stick that lid on and forget about it for about 4 hours.
Using tongs, remove the pork from the pot and transfer it to a cutting board. Shred with two forks. Stick that pork back in. (I really wanted to say yo here, but I resisted. Aren't you proud? I'm so good, yo! Oh.)
Let it simmer another 30 minutes or so. Taste it. So deliciously beery, huh?
Ladle and serve it with a good dollop of sour cream, salsa and cilantro! (and another beer.)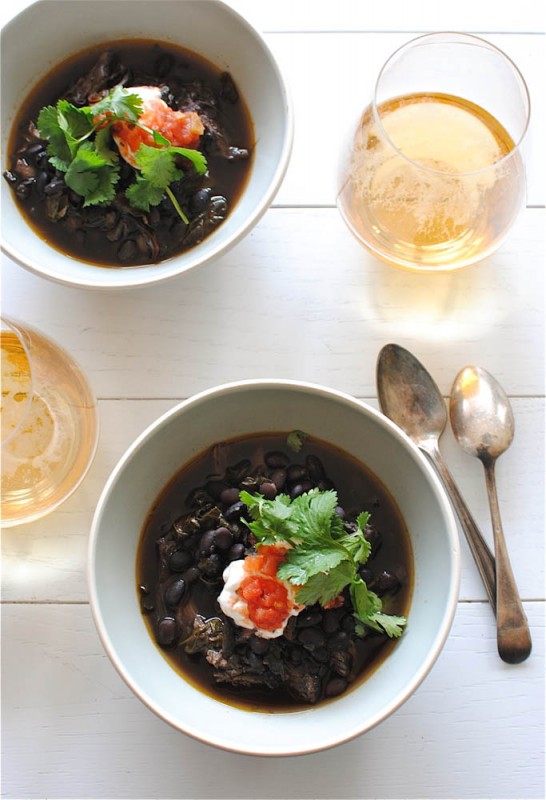 This meeting is adjourned.