Sluuuuuuurp. Slurp, slurp, slurp. Slurpidy slurp. Oh, hi!
Don't mind me. I'm just slurping my way into 2012. I am wearing a bib though. It's cool.
Did you make any resolutions for the new year? Me either. Resolutions freak me out. If I make them I get all panicked and think, "well, I better get busy resoluting something or else the boogie man will get me." Yeah, no thanks.
But, I do set goals! Which you're probably like, "uh, that's the same thing." AU CONTRAYAIRE, MON FRAYERE. Resolutions set me up for mega mama failure, whereas goals give me something to STRIVE FOR. Plus they give me the chance to wear neon pink body suits, matching leg warmers and 80s sweatbands more than I already do.
What? It's a really timeless look, you guys.
One of my goals this wintertime is to slurp my face into a hundred billion soups. Even if it's unseasonably warm where you're from, with trees budding and birds singing and no signs of snow, KANSAS. (Are we going to die?)
Start with this soup. And I mean it. And you know what? Forget the bib. Just go for it. Stick your entire head into this soup and experience the glory of the new year miraculously unfold on your tongue. Then send me the video.
Slurp.
Slow Cooker Thai Chicken Noodle Soup: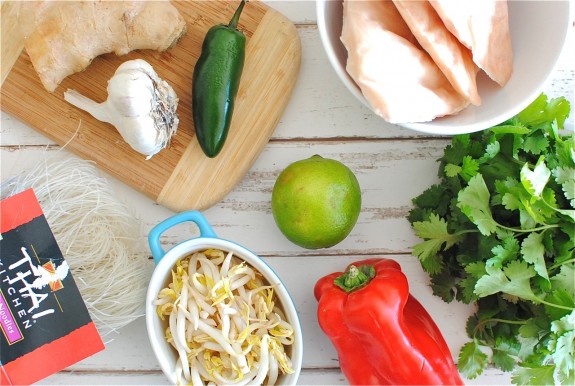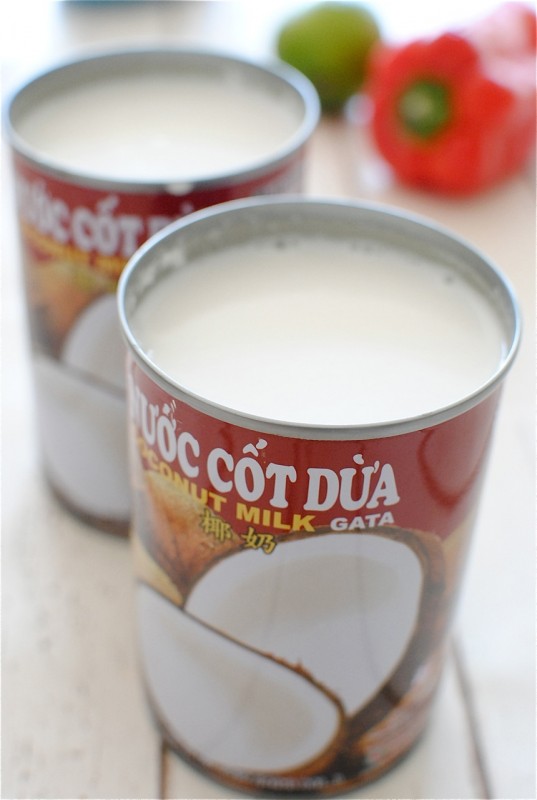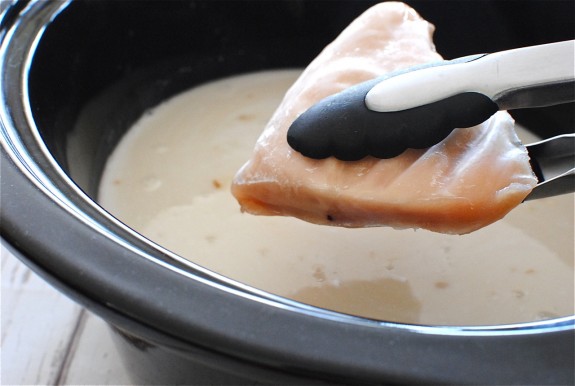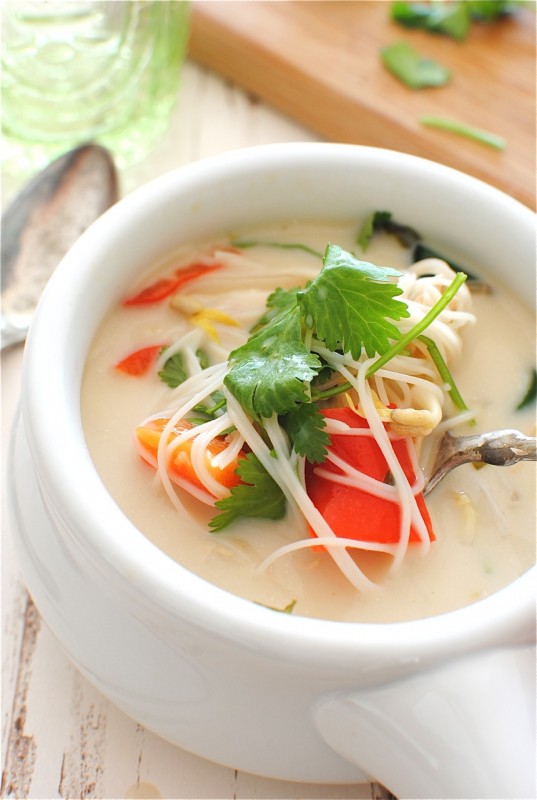 What it took for 4:
* 3 frozen or thawed chicken breast halves
* 3 or 4 cloves garlic, minced
* 2 Tbs. freshly minced ginger
* 2 (13.5 oz) cans coconut milk
* 4 cups chicken stock
* 3 Tbs. soy sauce
* 4 oz thin rice noodles
* 2 red bell peppers, diced
* 2 cups fresh beans sprouts
* 2 jalapenos, finely sliced
* 2 limes
* cilantro for garnish
* coarse salt and freshly ground pepper
In a slow cooker, add the coconut milk, broth, garlic, ginger, chicken, soy sauce, a pinch of salt and freshly ground pepper. Cook on high for 3 hours.
Using tongs, remove chicken from pot and shred with two forks. Return to pot. Add the rice noodles, bell pepper and sprouts. Cook 30 more minutes. Taste and add more salt and pepper if needed.
Serve each bowl garnished with sliced jalapeno, a good handful of cilantro and some gigantic squirts of lime. Oh, man yes.