Since the stupid stubborn snow refuses to melt, me thinks the clear solution is creamy potato soup.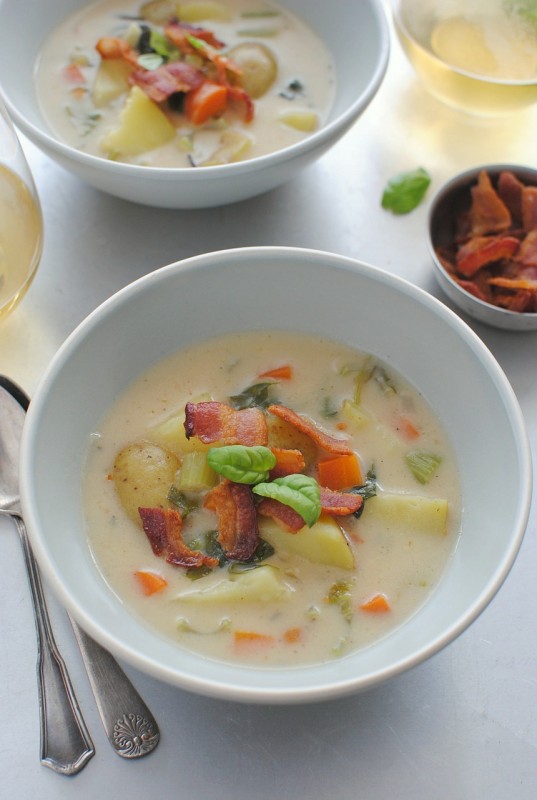 Look, I don't want to get all annoyingly weather-obsessed on ya, but I've taken a peepsie into the long ranger forecast and me thinks we're bound for some serious melting. Me also thinks that it's probably the grossest ever to say "me thinks" thrice in a row. I'm shaping up. Right now.
Remember when your mom used to say, "You better shape up or ship out!" And you thought, "WHERE IS MY SHIP." I remember too. That's all I had to say about that.
Look! Bacon.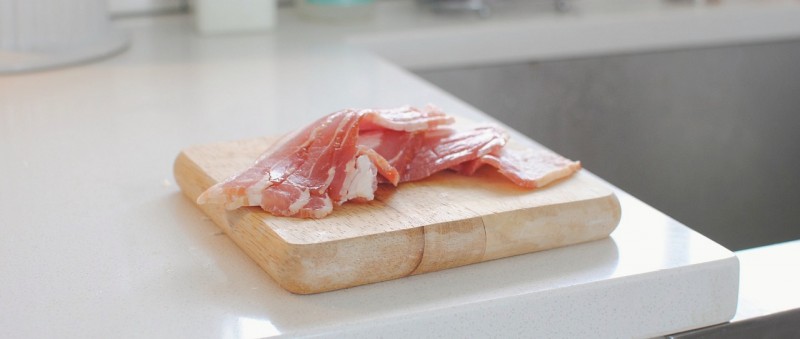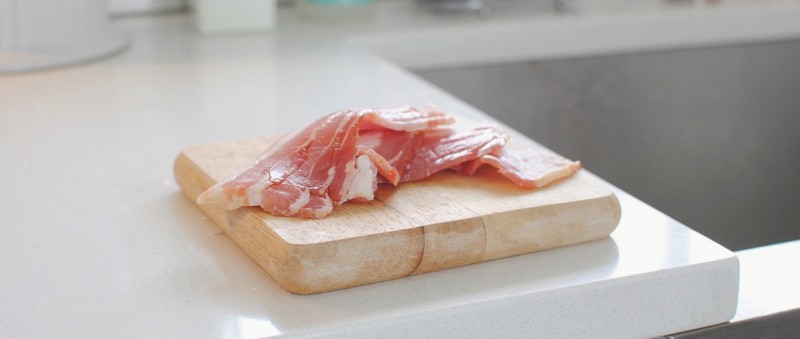 You guys, this soup is TCTTC. Remember what that stands for? I'm mortified even bringing this up again. I'll just let you figure it out because if I type it out again I'm going to hang myself.
The main thing to know is that this soup begins and ends with bacon and that's all we really need in this life.
Look! Potatoes.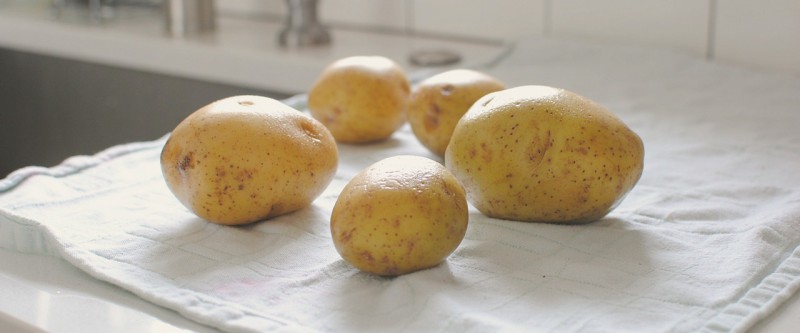 Mmmmm and Yukons at that. Buttery, smooth, Yukon Gold potatoes. I keep wanting to call them Tahoe Potatoes. Get it? Yukon? Tahoe? Maybe Honda Accord Potatoes? Chevrolet Vega Potatoes? Ford Pinto Pota-?
Oh.
Look! Veggies.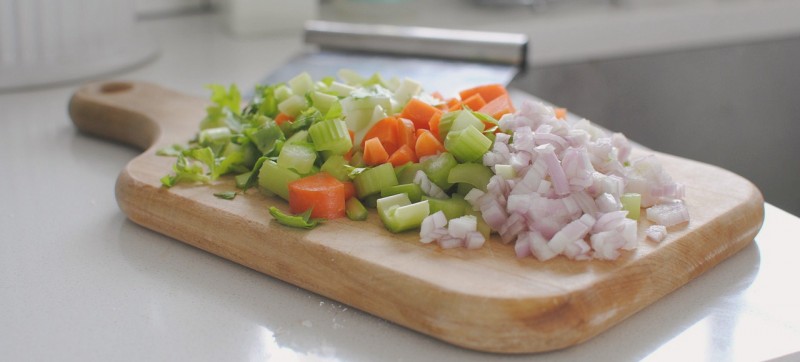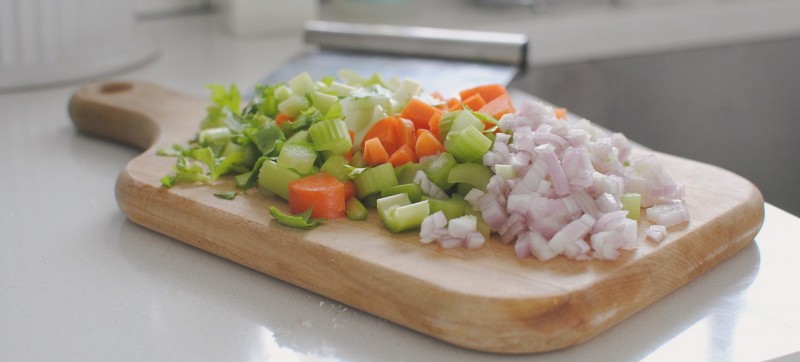 Or to sound suave and French and cigarette-y, the mirepoix. Or as I like to say with a distorted face and nasal accent, mmmeeeeerrrr(roll the tongue)eeeeeepoaaaaaw. It's endearing, I swear.
(It's the furthest thing from endearing. Like, the absolute furthest.)
The bottom line is that I really need you to make this soup. If not for me, do it for the snow. Do it for yourself.
The whole thing is just ridiculous. You start with bacon fat and butter and flour to make a roux. I'm already furious. And then add the mmmmmmeeeeerrr(roll the tongue)eeeeeepoooaaaaaw and sauté it until you see cartoon birds and stars. And then you add stock and milk and the Ford Pinto Potatoes and a bunk.ton. of fresh herbs, mostly basil. I'm telling you, complete absurdity. And then you just simmer until it's creamy and herb-infused and tender and you just wanna drop kick everyone around you.
And as if that weren't already enough, then you go and garnish it with crispy bacon crumbles and more bacon. I mean basil. Bacon and basil.
Huuuuuurts meh.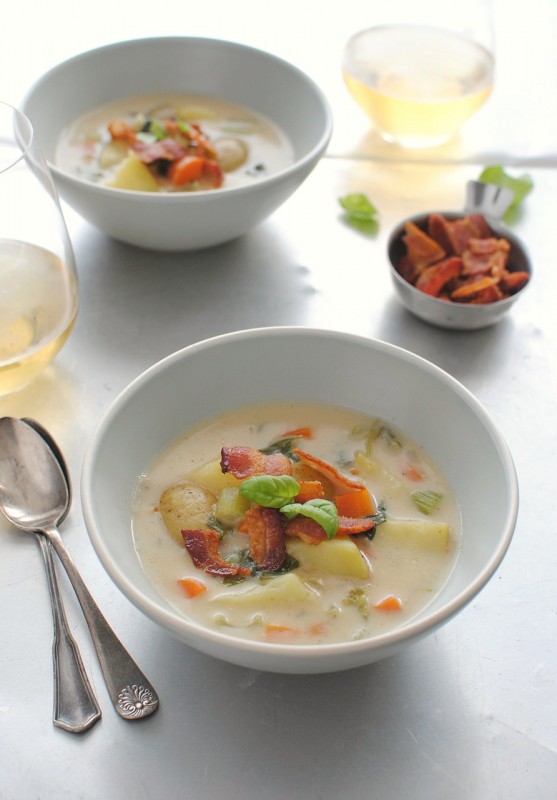 We're done here.
Creamy Potato Soup with Bacon and Basil:
(inspired by this soup I saw on PBS)
What it took for 4:
* 4 slices bacon, cut into 3-inch strips
* 2 Tbs. butter
* 4 Tbs. flour
* 2 celery stalks, diced
* 1 carrot, diced
* 1 shallot, finely diced
* 3 cloves garlic, minced
* 4 cups chicken stock
* 1 cup milk
* 5 yukon potatoes, cut into a medium dice
* 1 cup freshly basil leaves, torn, plus more for garnish
* 2 sprigs fresh thyme
* 1 sprig fresh oregano
* 1 sprig fresh rosemary
* coarse salt and freshly ground pepper
Place the bacon in a large pot and render it over medium heat, until it's at the crispiness level you prefer. Remove bacon and set aside on some paper towels to drain. Crumble into little pieces.
Back in the pot, add the butter to the bacon fat and melt. Once the bubbling stops, add the flour and whisk until until it's not so . . . floury, about 2 minutes. Add the celery, carrot, shallots and garlic. Keep sautéing until the veggies are slightly tender, 4 to 5 minutes.
Add the stock, milk, potatoes, basil, thyme, oregano, rosemary and a good pinch of salt and pepper. Partially cover and simmer on medium until the potatoes are fork tender, 20 to 25 minutes.
Taste it. More salt? Probably so. Little more pepper? You devil, you.
Ladle among a few bowls and garnish with the bacon crumbles and a little more basil!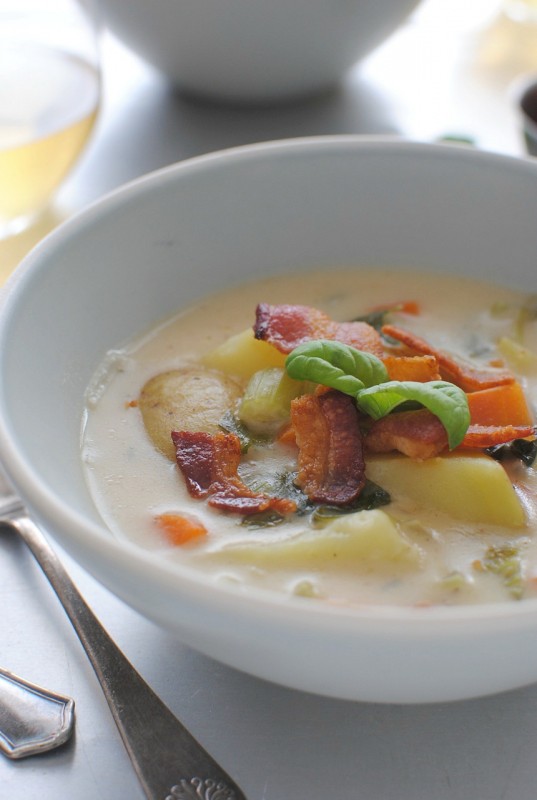 One more thing! Invite me over.