Hey hey from Little Rock, Arkansas! Let's get posoled.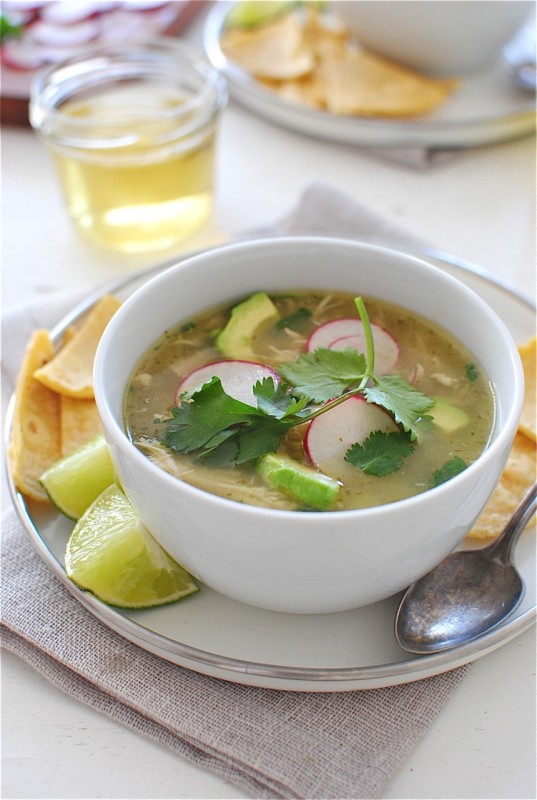 I know it's Turkey-giving week and all, but I like to look ahead into the future, past the gobble, to see just what it may hold. Even though I already ate this last week. So technically we're looking at my past. But let's pretend we're looking at the future. Because we basically are! I know I'll eat this again. And I have a feeling you're going to want to inhale 17 gallons of it. So in a way it IS the future. Well, this and the children.
I'm tired.
So this posole! I did something a tad different than I had planned, and the results pretty much give harmony and balance to the world. Hold on let me find a photo of what I did. Hold on.
Okay, here we go.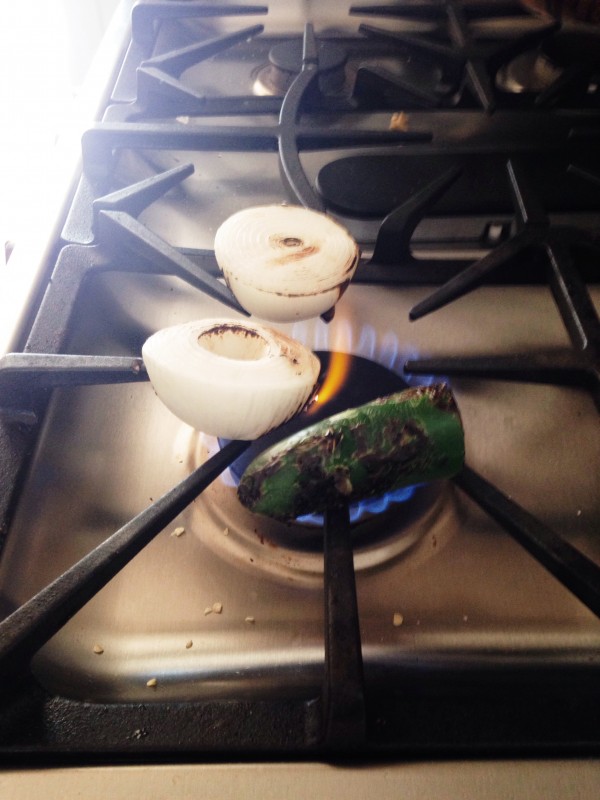 Horrible photo, but I just took an onion and a jalapeno pepper and let them hang out on the range! With the open flame. Ohhhh the scents that permeated my kitchen and face.
And you know what, aside from a little flame throwin', and a little quick blitzin', the rest is handled by the crock pot! This is good news for the people.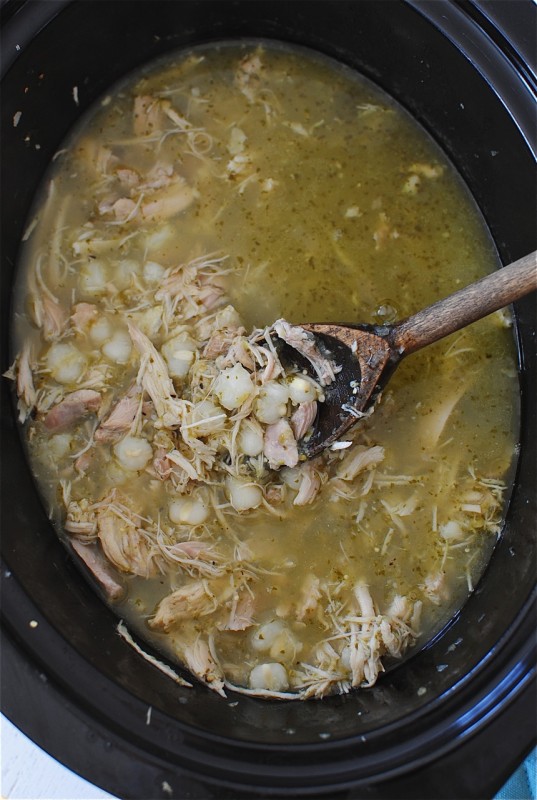 You just won't believe how far that roasted salsa verde will take you in life. And in this soup, but mostly in life.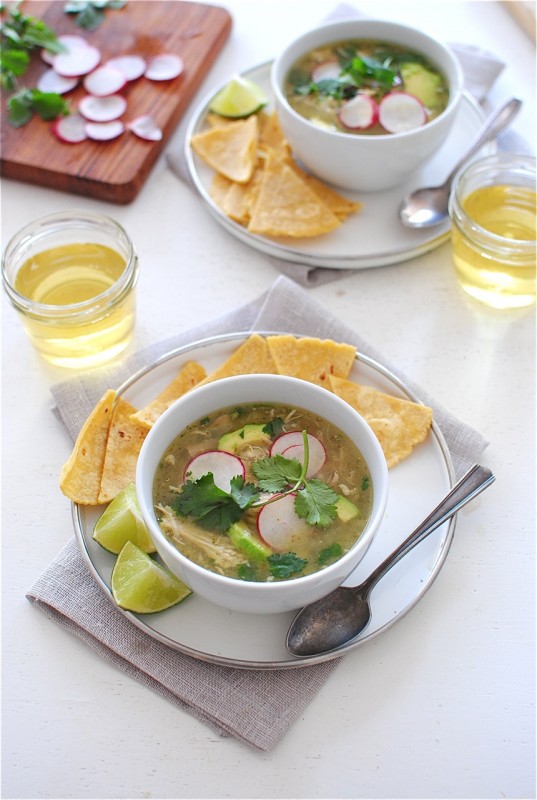 I thought it was fun to tie the corn and hominy flavors together by serving it with toasted corn tortilla wedges, but you don't have to do this. But just let me warn you, if you don't, your hair follicles will be haunted with dust bunnies for the next seven years. I don't think you want that.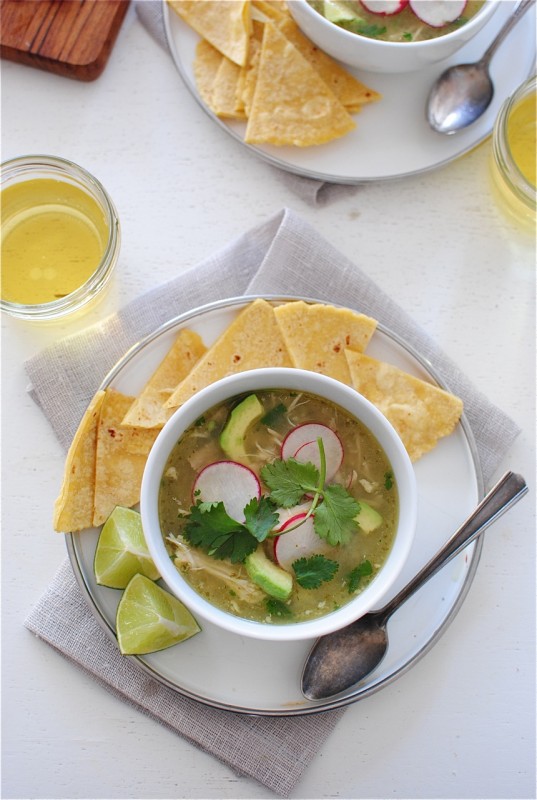 But you should definitely want this.
Slow Cooker Salsa Verde Chicken Posole:
What it took for 4:
* 1 medium white onion
* 1 jalapeno
* 1 (11 oz) can tomatillos, drained
* 4 cloves garlic
* 1 bunch of cilantro
* 2 limes
* 1 pound chicken breast
* 1 pound chicken thighs
* 4 cups chicken stock
* 1 (14 oz) can white (or yellow) hominy
* slices radishes, for garnish
* avocado, for garniish
* corn tortillas
* salt and pepper
Cut the onion in half and place it over an open burner flame for about 4 minutes, flipping every minute or so. Do the same with the jalapeno pepper. Just get a little roasted char going on. If you don't do this, it's okay. You're still a good person.
Place the onion, garlic, jalapeno, tomatillos, half the cilantro and a pinch of salt and pepper. Squeeze in the juice of one lime. Pulse until blended.
In a slow cooker, place the chicken breasts, thighs, chicken stock, hominy and the roasted salsa verde. Cook on high for 4 to 5 hours. Shred the chicken right in the cooker with two forks. Let it simmer for another 20 or so minutes.
Okay now taste it. Go ahead and add the majority of the remaining cilantro. Maybe a little salt? Dash of pepper? More lime? Doctor it up.
Garnish with thinly sliced radishes, avocado slices, corn tortilla wedges and extra lime wedges! You don't EVEN know.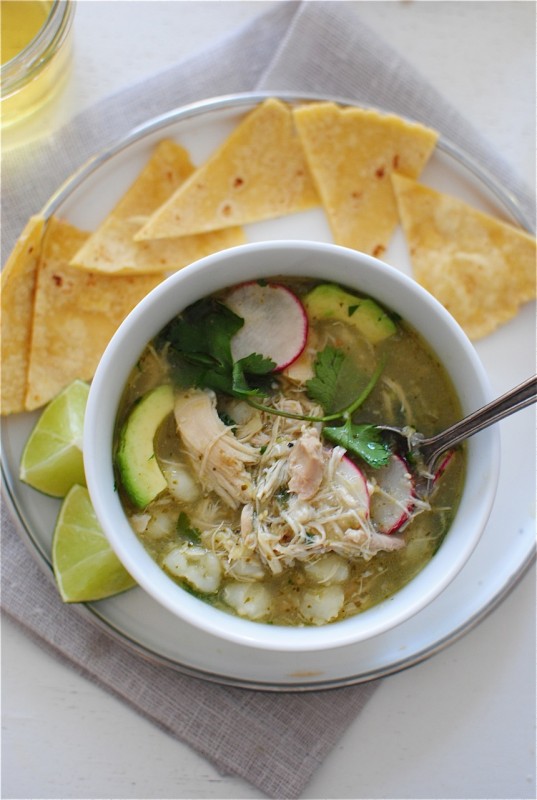 Happy Thanksgiving week! I'll be back on Friday with some flotsam and a flash giveaway, ooooo! Gobble gobble, now.