Takes like 15 minutes.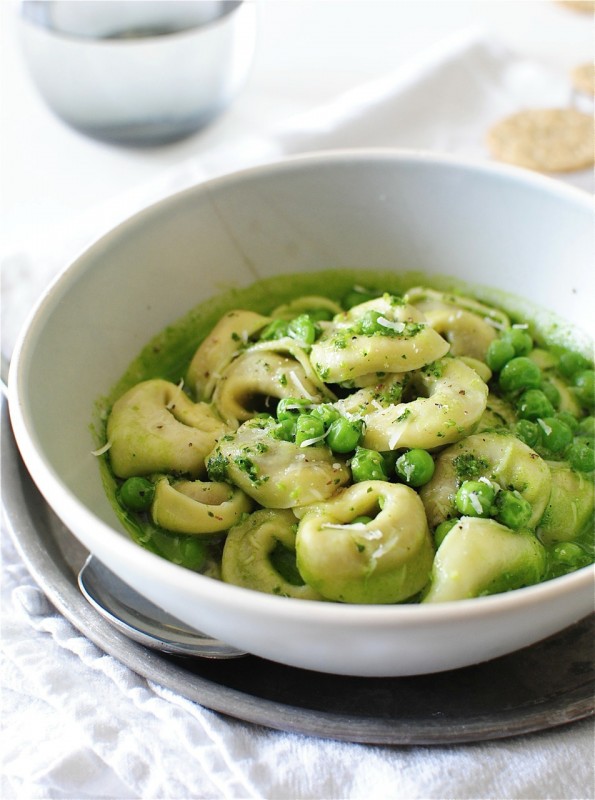 Can I get a what what?
Do people still do that? Can I get a this or a that?
You're like, CAN I GET A NEW FOOD BLOGGER IN MY FEED.
Kale pesto. But not just any kale. Lacinato kale, baby. Dinosaur kale. ROAAAAR.
Can we forget I just roared at you?
Frozen peas. But not just any frozen peas, you guys. Okay yeah, just any frozen peas will do. PEAAAAAAA.
(that's the sound a pea makes)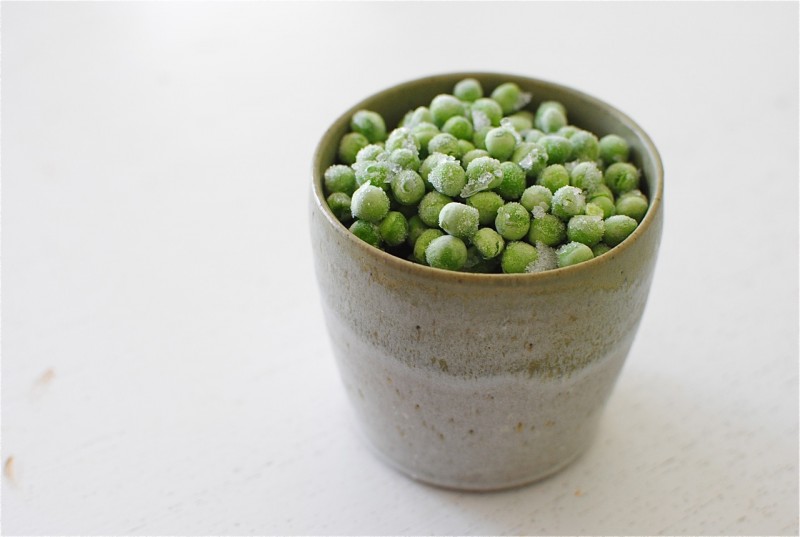 Frozen tortellini. But not just any tortellini, y'all. Beef tortellini. Cheese will work. Mushroom will work. Lobster will work. CLAAAAAAAW.
(just run away)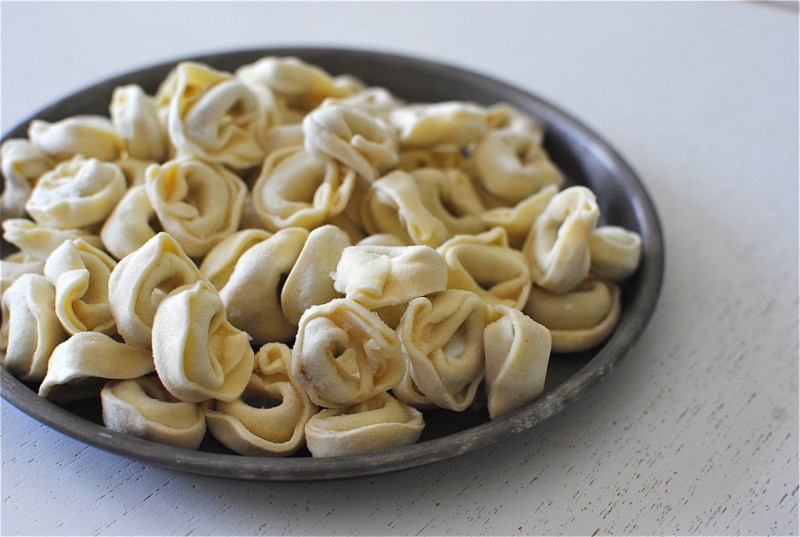 All together like birds of a feather in this birdless, featherless soup o' glory.
And you don't have to feel bad about eating anything frozen because dinosaur pesto is in your mouth, 'member? Roar.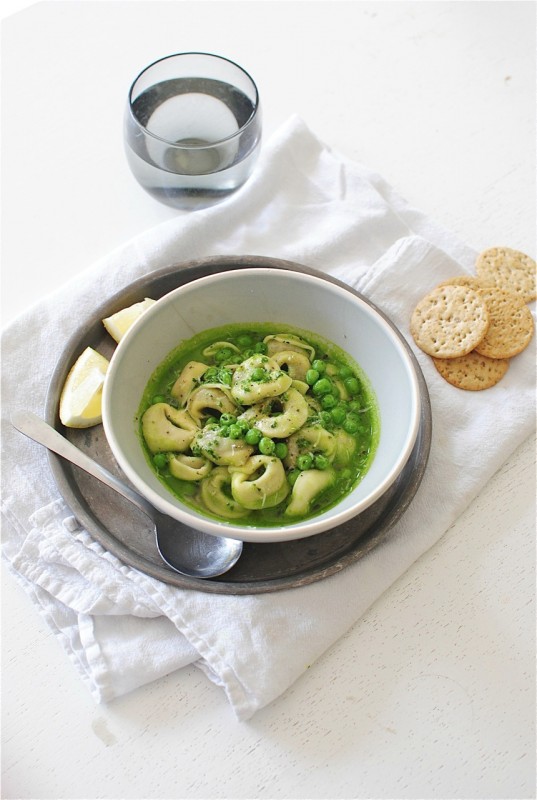 The dinosaur put that crack in my bowl. I wanted to be upset but then I tasted the soup and forgot all about him.
Ya gotta make this soup. Takes like 15 minutes.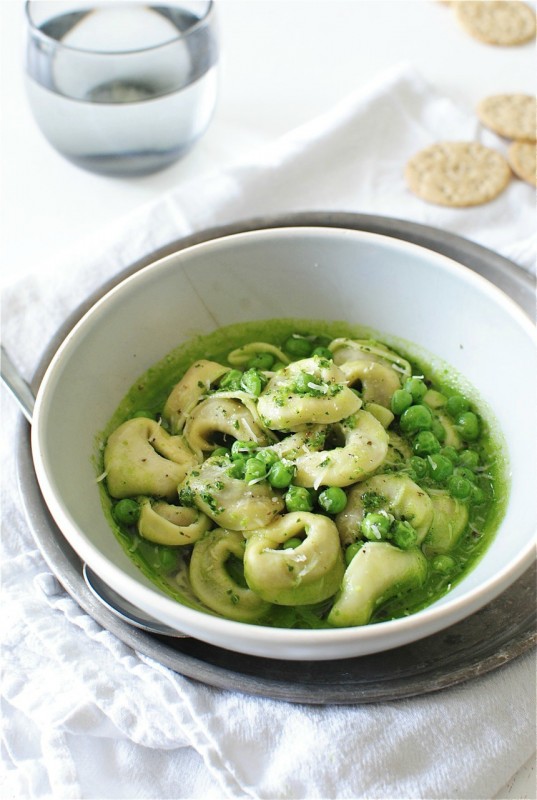 ROAR.
Kale Pesto and Pea Tortellini:
What it took for 4:
* 1 bunch dinosaur (lacinato) kale, roughly torn
* 4 cloves garlic, halved
* 1/3 cup grated parmesan
* 2 Tbs. lemon juice
* 1 pinch coarse salt and freshly ground pepper
* 1/2 cup extra-virgin olive oil
* 1 quart chicken stock, plus 1 cup water
* 1.25 pound frozen beef (or cheese) tortellini
* 2 cups frozen peas
In a food processor, combine the kale, garlic, parmesan, lemon juice, salt and pepper. With the motor running, add the oil and blend until smooth. Taste that. SERIOUSLY NOW.
Bring the stock and water to a boil; add the tortellini, peas and kale pesto. Simmer for 5 minutes, until everything is heated through.
Serve with extra parmesan cheese and lemon wedges!
R . . .roar.