Siiiiiiiiiiimple simple simple simple.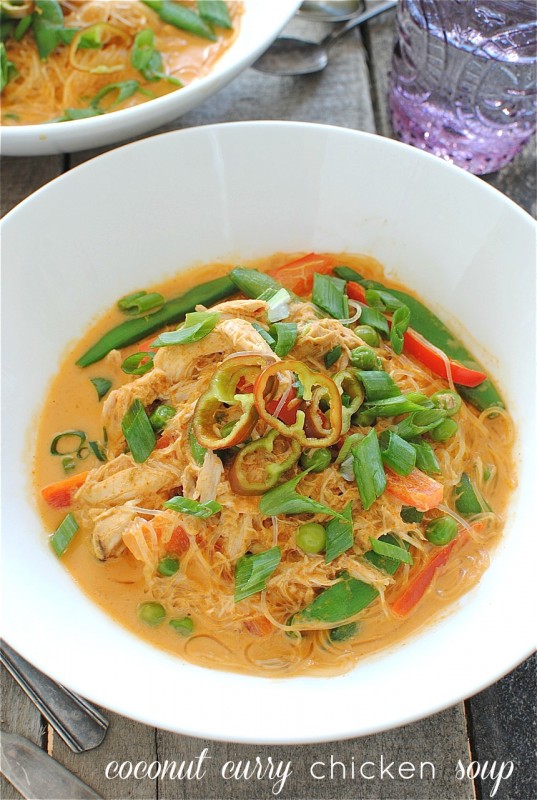 Super simple. It's almost embarrassing.
By the way, did you have a nice weekend? I feel like I never ask how you are. Is that rude of me? Because I want to know. I seriously do!
Can I just tell you that I started reading Gone Girl Friday night and I'm already dying. I kept saying to Aaron, "Ooooo gurl is GAWN. She's GAWN GURL." He got up and left the room.
And then I was like, "BOY IS GAWWWWN." And then I heard a cricket in the basement.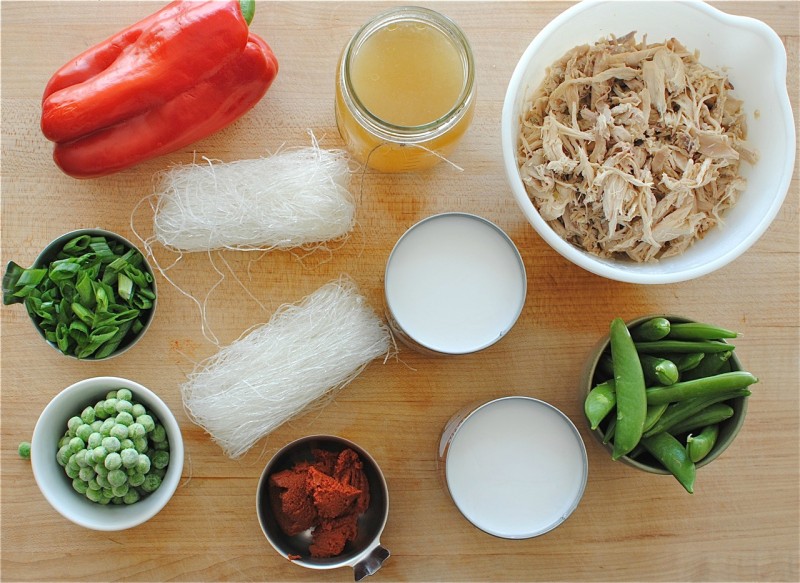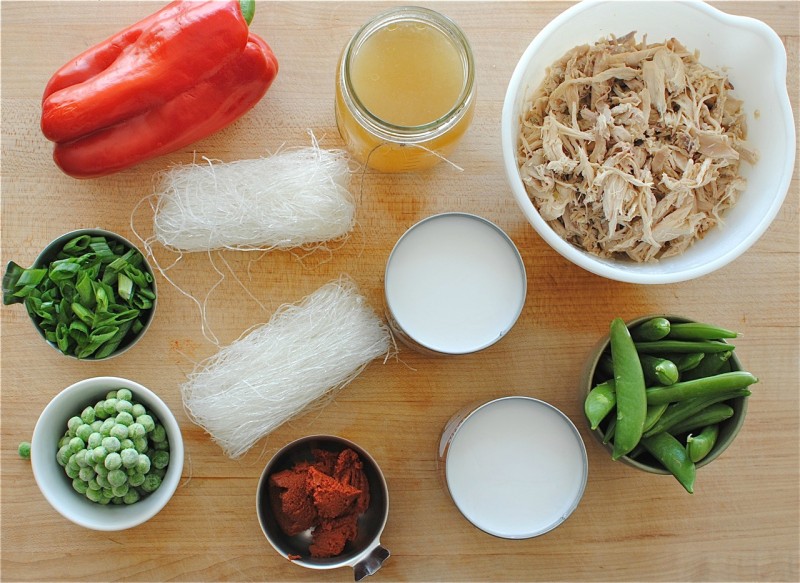 Aaron thinks there's something psychologically wrong with me (um, just now figuring that one out, smarts?) because I'm obsessed with movies and books and shows where people's lives and marriages are completely falling apart. (I typed livers at first. Where people's livers are falling apart. I can tell you right now that I am not obsessed with that.)
It's true though. I can't help it. I can't turn away from adultery, murder, betrayal, loss, ghosts. I GET SO SUCKED IN. How sick is that? I think it's because in real life I tend to lean towards the bubbly, cheerful, chipper side of person-ness (?). I mean, I sing the new Rainbow Brite song for crying out loud. I need the darkness. It . . . evens me out?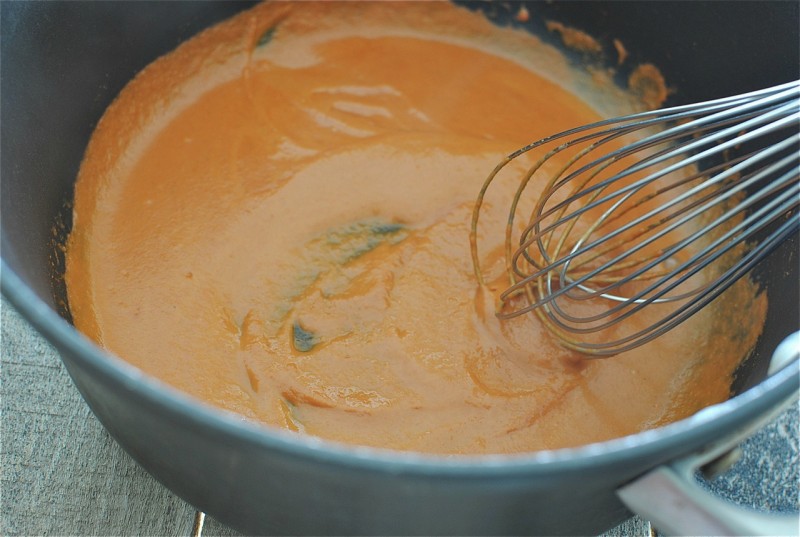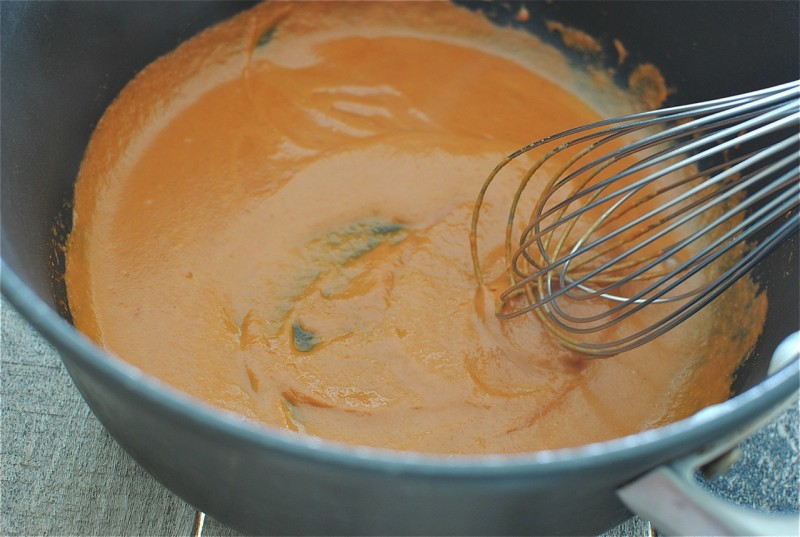 By the way, are you noticing how simple this soup is? You don't even understand how simple it is. It's so simple.
By the way #2, if you look up what rhymes with simple, mushroom pimple is one of the first things to pop up. MUSHROOM PIMPLE. I have no idea what that is or who is behind it, but my life has been m to the ade.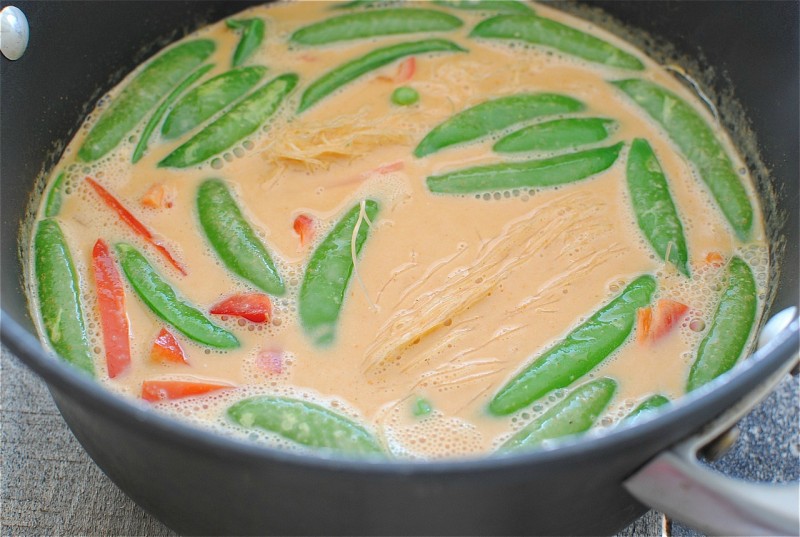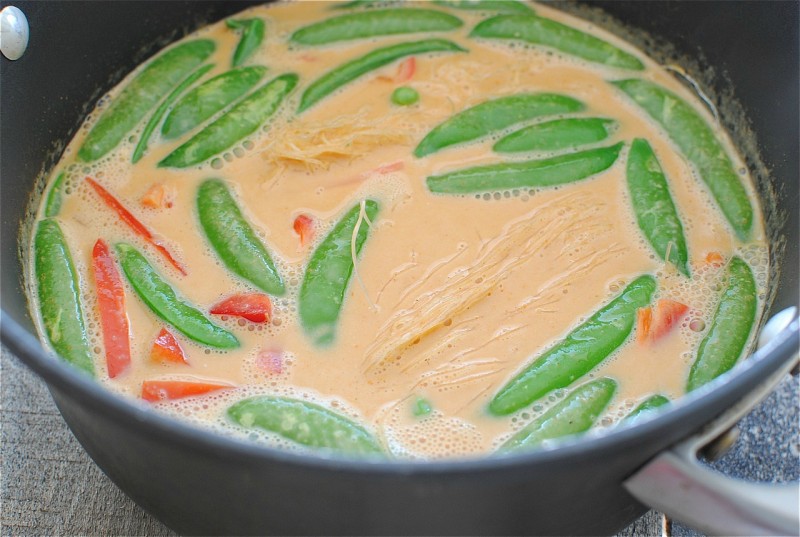 This soup is seriously so simple. And if I go into how it tastes I might slip into cardiac arrest.
Everything is in one pot. Everything pops with vibrant curry flavor. Everything is silky and glides down your throat like a dang slip 'n slide.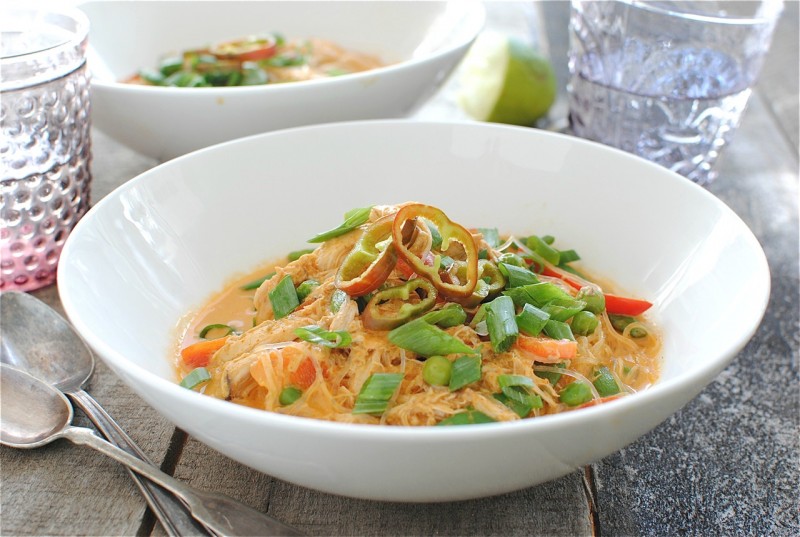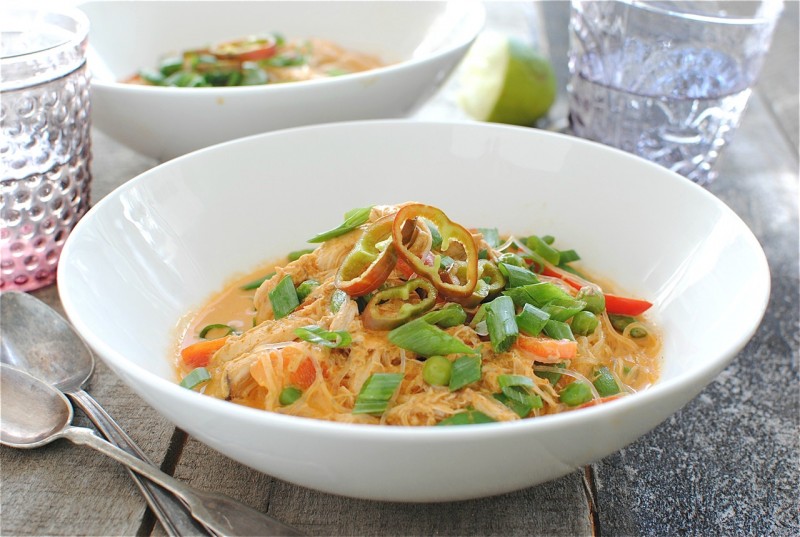 Okay so did Nick do it? Just tell me. Wait! Don't. Wait! Do. Don't. Uggggh, do? No, don't!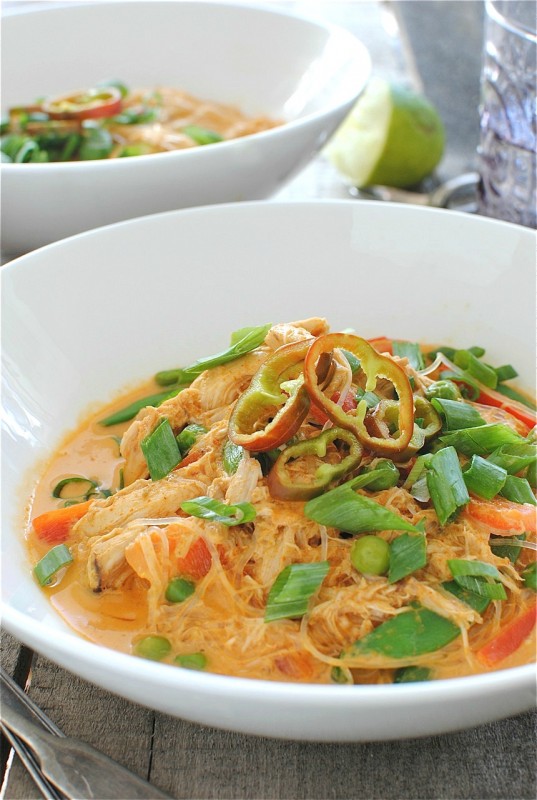 Get your slurp on.
Coconut Curry Chicken Soup:
What it took for 4:
*3 Tbs. red Thai curry paste (or more or less depending on your heat preference)
* 2 (14 oz) cans coconut milk
* 1 cup chicken stock
* 1 tsp fish sauce
* 1 red bell pepper, sliced into 2-inch strips
* 1 cup snow peas
* 1 cup frozen peas
* 2 bundles vermicelli noodles
* 2 cups cooked shredded chicken
* 1/2 cup sliced scallions
* 1 sliced chile, for garnish (optional)
* juice of one lime
* coarse salt
Bring a large pot to a medium-high heat. Add the curry paste with 1/4 cup coconut milk; whisk until smooth. Add the rest of the coconut milk, chicken stock and fish sauce. Stir until combined.
Add the red bell pepper, snow peas, peas, vermicelli noodles and chicken. Toss in a good pinch of salt. Bring to a boil, reduce heat and simmer on medium for about 8 minutes, until the noodles have softened.
Add half the lime juice, stir and taste. Need more salt? Add it.
Serve soup garnished with scallions and chile pepper. Oh! And remaining lime wedges.
Soooooo good. And simple!