I thought this here herculean pizza roundup might be a most jovial way to end my blorb-a-licious week here on the bevcooks.com url internets food blog website. Besides, any Friday without pizza is a TOTAL LIE.
Saddle up, pigeons. We've got some dern pizza to eat. Or just look at. Your choice. I would hate to come across as bossy. Because Aaron says that sometimes when I make requests I can come off as this intense, fire-breathing, bloody-eyed, snarling, snaggle-toothed, supernatural force of evil and we both know that's just not true, hahahahhaaha! Ha ha! Ha ha ha.   ha?
Pizza!
1) Thin Crust Pizza with Caramelized Onions, Sausage and Roasted Red Peppers – I'm starting with one of my favorite thin crusts so that we can feel at peace with this enormo pizza roundup event. Okay fine, and eat more of it.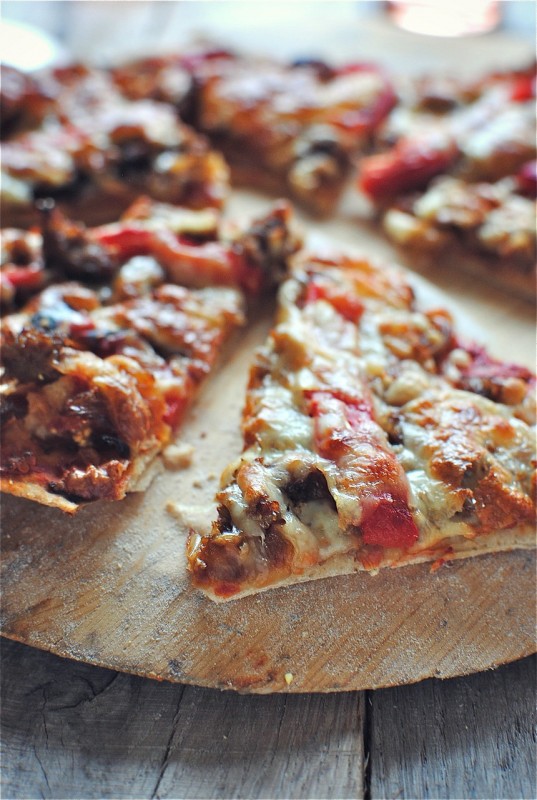 2) Thin Crust Pizza with Tomatoes, Mushrooms and Broccoli – Another thin crust! Don't you just want to cradle those little roasted broccoli florets?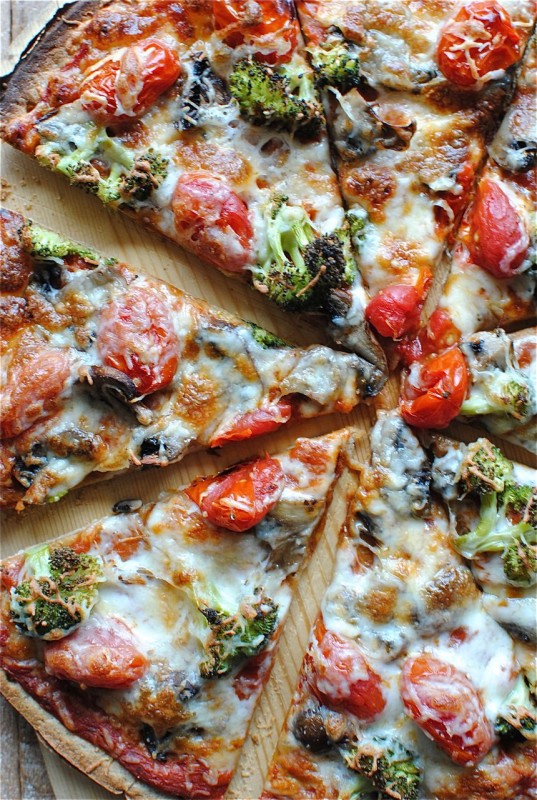 3) BLT Pizza – Please tell me you've not already forgotten about this one. If you don't make it soon I will see red.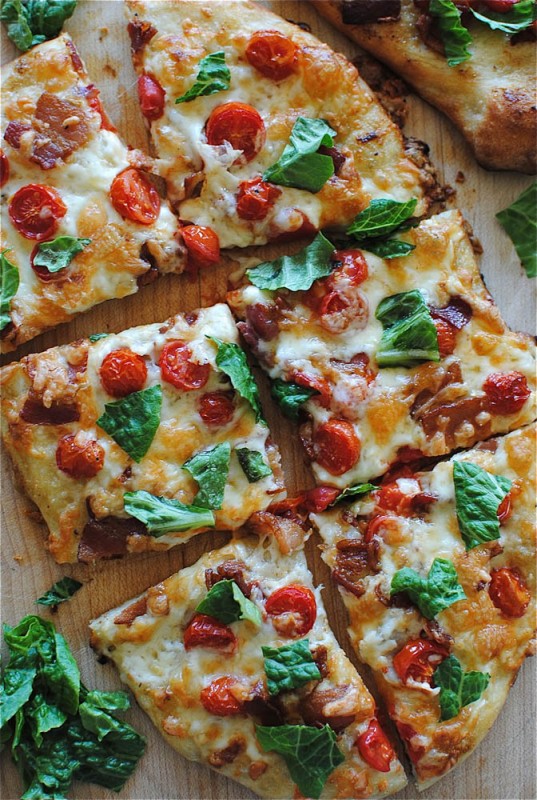 4) Creamy BBQ Chicken Pizza – Oh, remember this one and all that creamy bbq sauce?! Man, I got way up in its face. Sorry about that! But now I want to lick it. The pizza, not your face.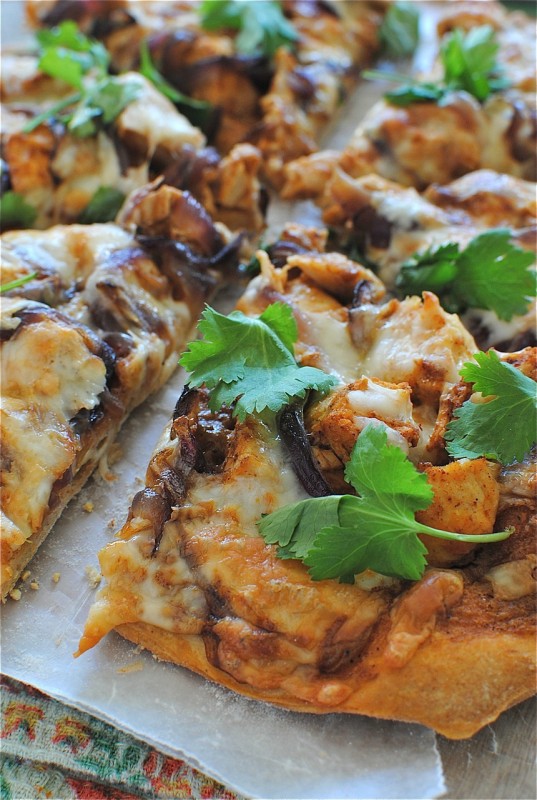 5) Mini Deep Dish Polenta Pies – Not traditional, but oh so cute! And fun. And polenta-y. And cheesy. Yes'm.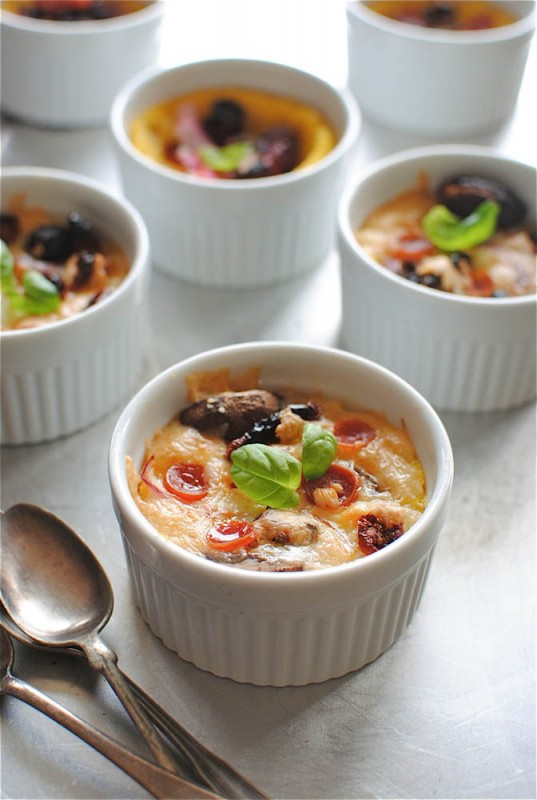 6) Corn and Tomato Sauté Pizza – When summer hits, your face will want to hit this one. BULEEEVE MEH.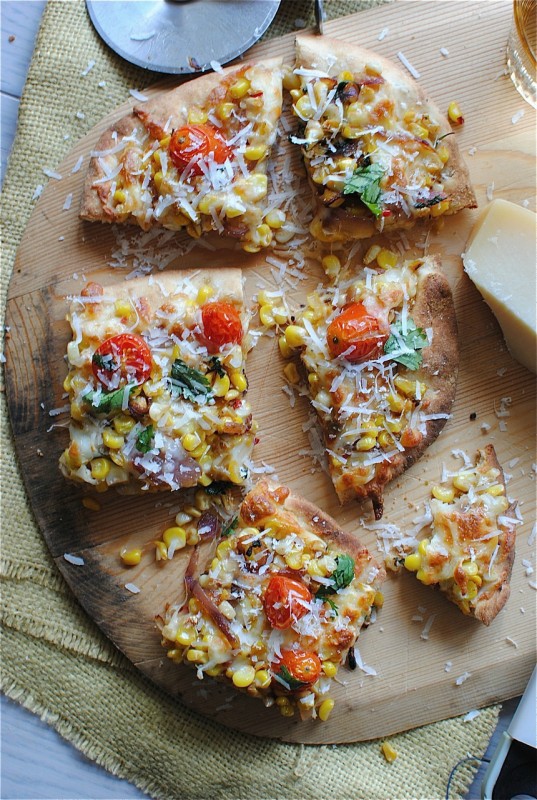 7) Garden Veggie Pizza with Kale Pesto and Brie – This is a weird photo, but whatever. Melted brie on pizza = melted me on the floor.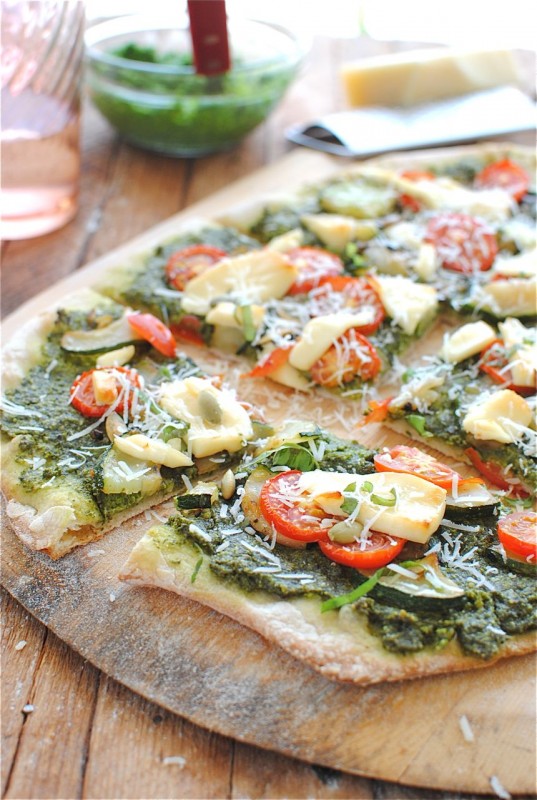 8) Mini Roasted Fennel and Mushroom Pizzas – Oh I LOVED THESE. Goodness gracious that rosemary was like the kiss of life on these pups.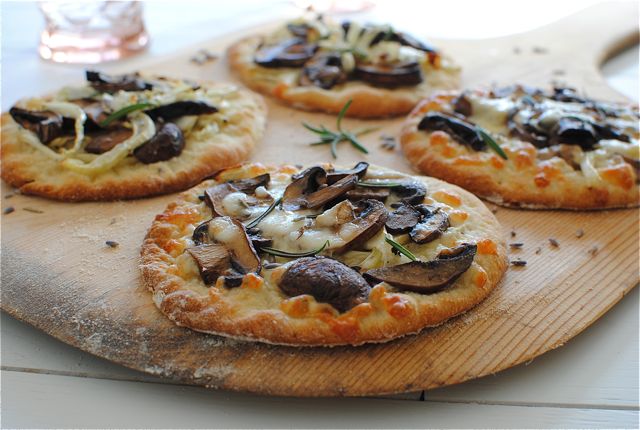 9) Shrimp Naan Pizzas with Thai Coconut Arugula Pesto – There's coconut milk in that pesto. The end.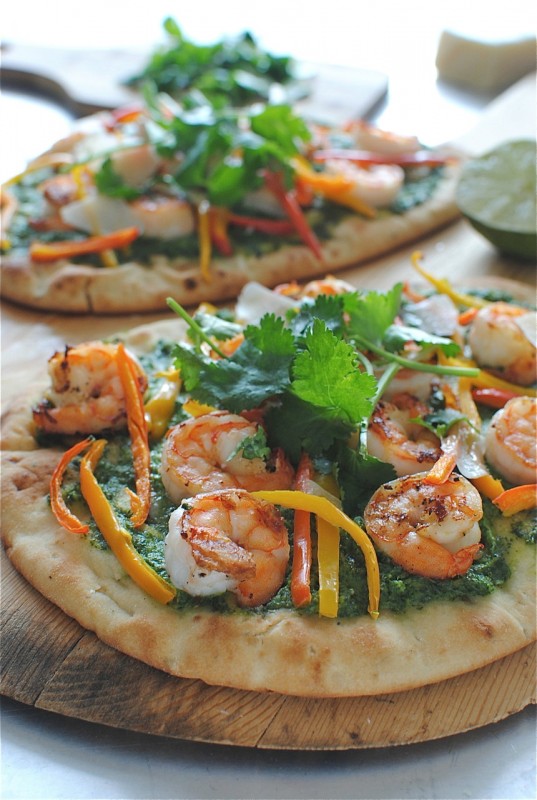 10) Simple Tandoori Chicken Naan Pizza – Handcuff me to this pizza already.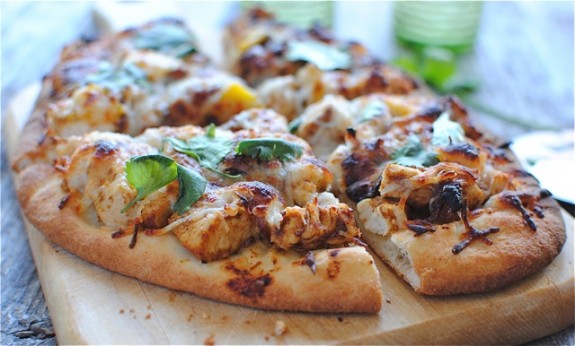 11) Trapanese Pesto Pizza with Shrimp and Kale –  Trapanese pesto makes my heart seep the sweet nectar of joy. (I'm sorry, what?)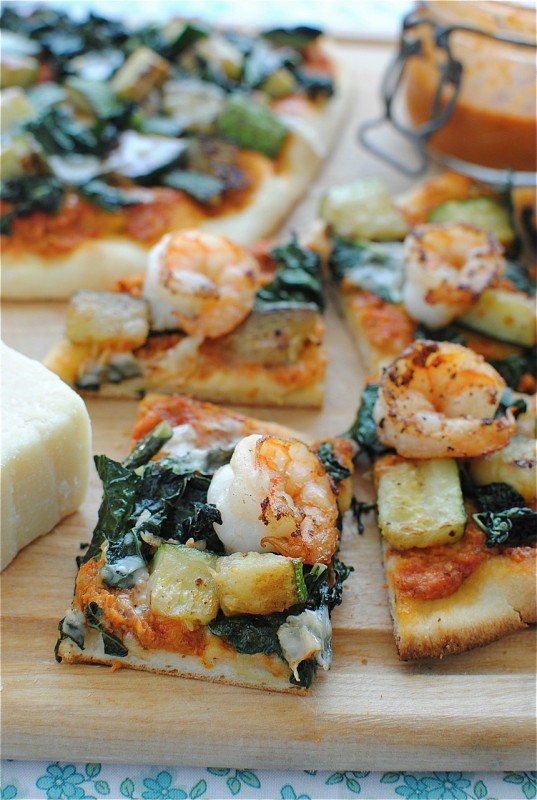 12) Garden Tomato Pizza  – Another summer beaut. These tomatoes were straight from our garden! Oh – Back yard to Facehole. PATENT PENDING.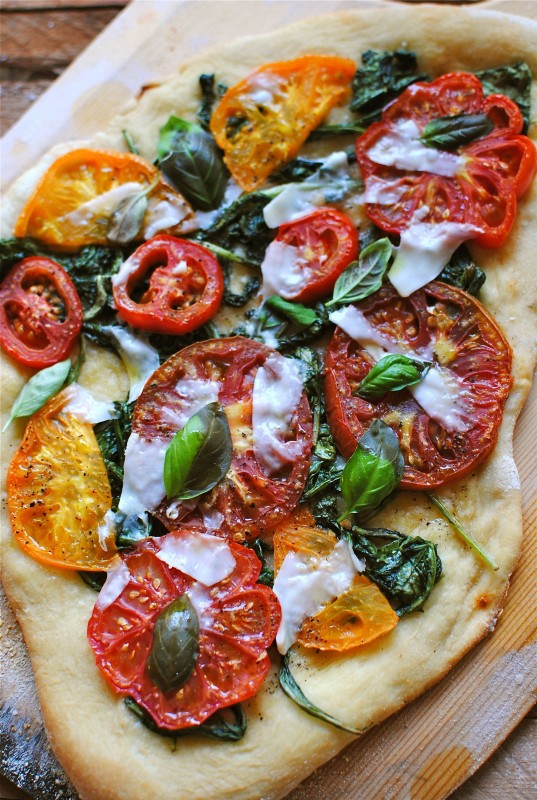 13) Sausage, Red Bell Pepper and Spinach Pesto Pizza – Hands down one of my favorite flavor combos ever. But I say that about everything so just ignore me for the rest of eternity. But don't!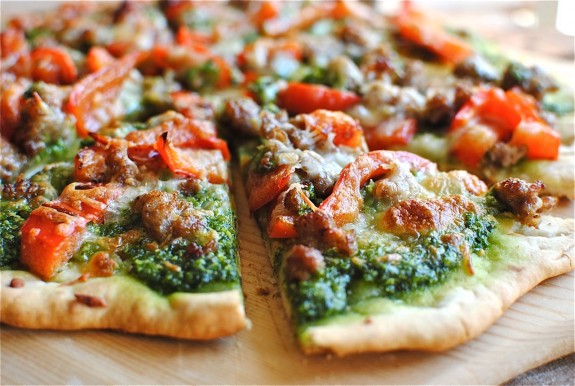 14) Roasted Butternut Squash and Kale Pizza – My face is having a hard time staying on my head right now.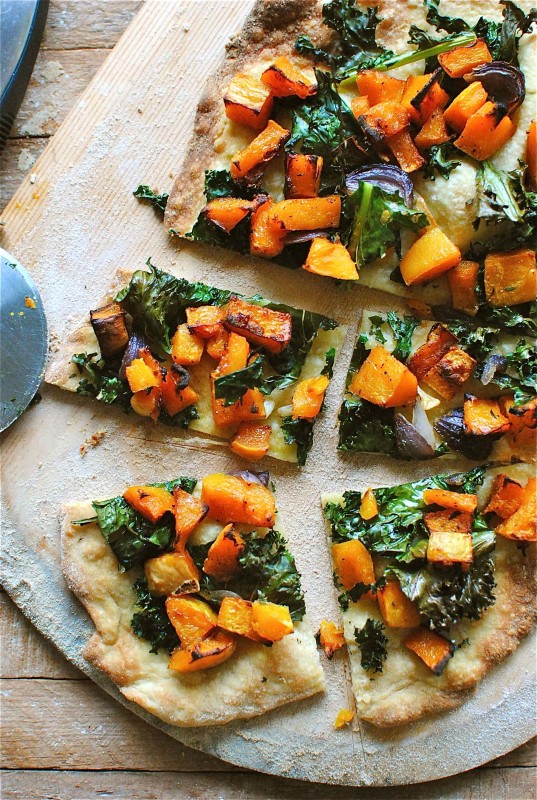 15)  Sausage, Fennel and Asparagus Pizza – Hi, more like Love, Happiness and Bawdaw Pizza.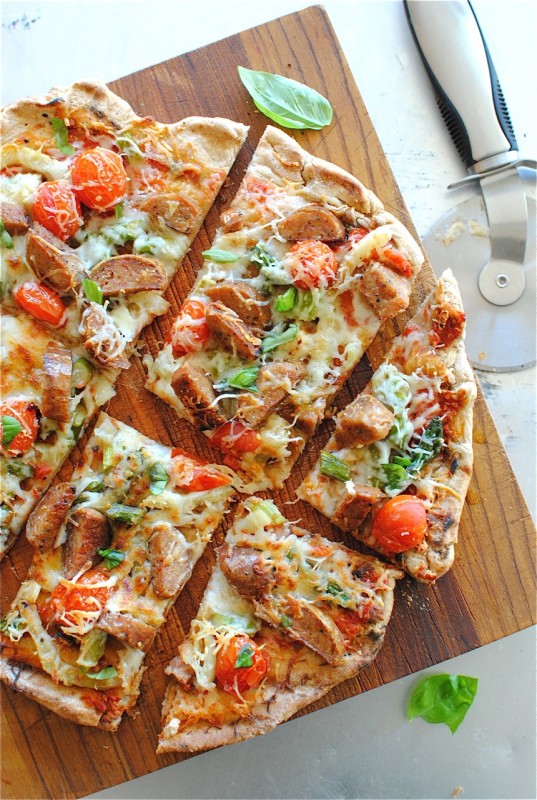 16) Thin Crust Shrimp and Clam Pizza – I know this looks totally weird, but it's good! If you can get fresh clams, do that. I'm so doing that soon. Tonight. Now. Yesterday. Last year. 5 years ag – okay.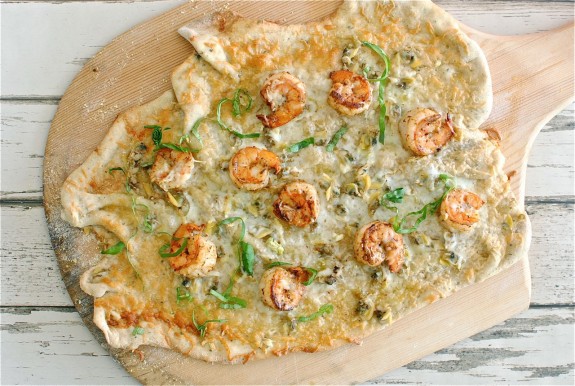 17) Asian-Style Steak Pizza – Most terrifying-looking pizza ever to exist, but I'm telling your faces, it's ridiculous. That hoisin sauce and steak marriage, baaaaaaaaaaabies. All of them. All of the babies.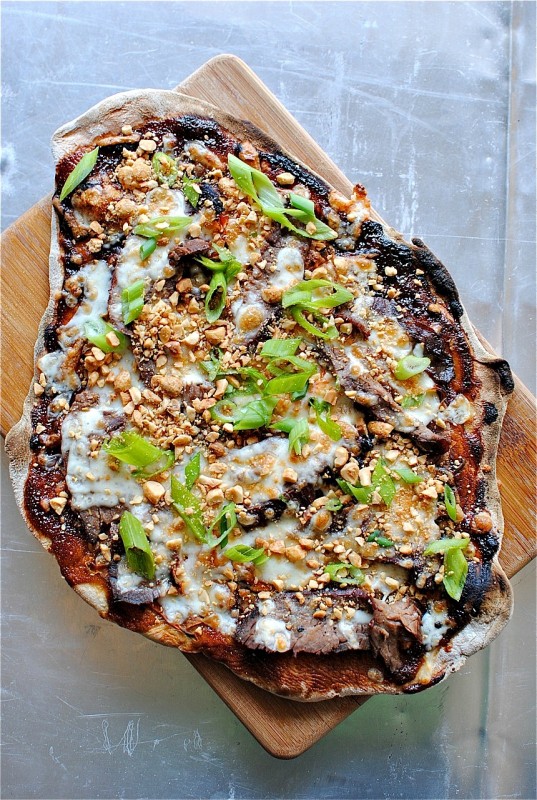 18) Skillet Pizza – Last but nevah evah least, the SKILLET PIZZAAA. Oh dear Lord in the heavens above, please promise me you'll commit the rest of your life to making this pizza as much as humanly and ethically possible.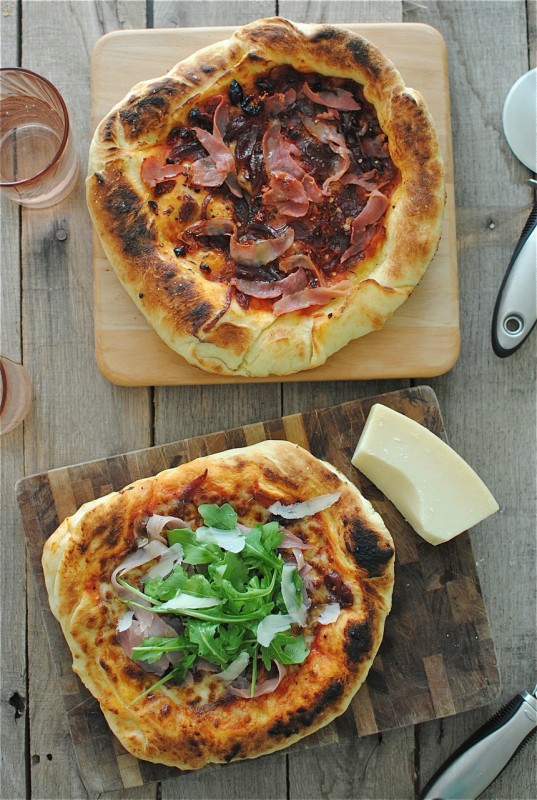 And this concludes my freakish pizza-loving monstrosity of a roundup. Thank you so much for humoring me for what probably felt like 17 thousand years. You rule it.
Now if you'll excuse me, I'm off to make pizza.
I'm not kidding.
No, like really really not kidding.
I SAID I WASN'T KIDDING.
Oh my word, maybe I do need to work on that snarling, snaggle-toothed supernatural force of evil thing.
Eh, or just eat more pizza.