I know I just posted about pizza not too long ago, but  who can really help it? It's summer, and that obviously means that your face needs the pizza. Especially when every few seconds a nurse brings in a basket of baby tomatoes newly birthed from the garden.
* we don't have a nurse in the garden, you guys.
Actually, this whole pizza thing wasn't even my idea, come to think of it. I had an entirely different meal planned, but my husband decided to throw me a curve ball and CHANGE PLANS on me last second, requesting pizza.
I handled it pretty well, though. Nothing got broken, I didn't scream or break out into an unruly sweat. I slowly sat down, processed the change of plans, breathed deeply and really tried to locate my third eye to meditate.
. . . All I found was a wrinkle.
…………
I. Am. So. Glad. He. Wanted. Pizza. You. Guys.
Rustic to the bone, beautiful in color, flavor that will have you singing Broadway tunes to your next door neighbor.
DO THIS. Don't even wait for the weekend. Don't even wait an hour! FOR THE LOVE JUST DO THIS.
Garden Tomato Pizza: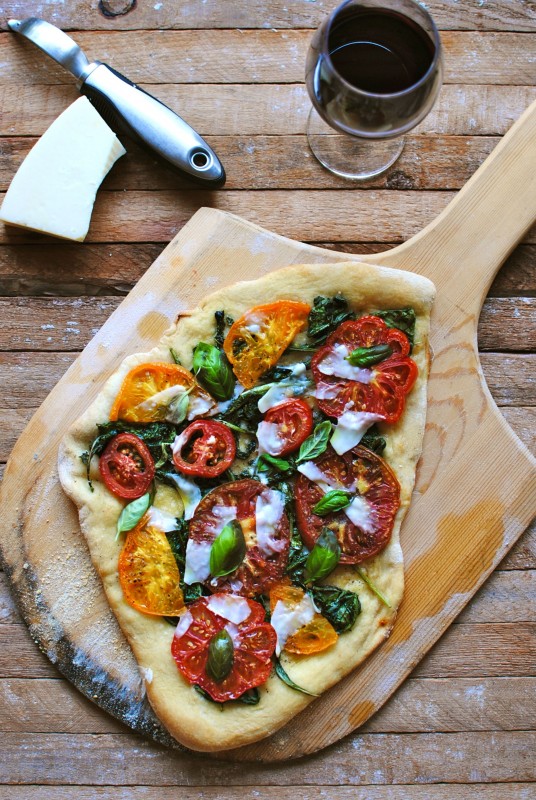 Just look at that.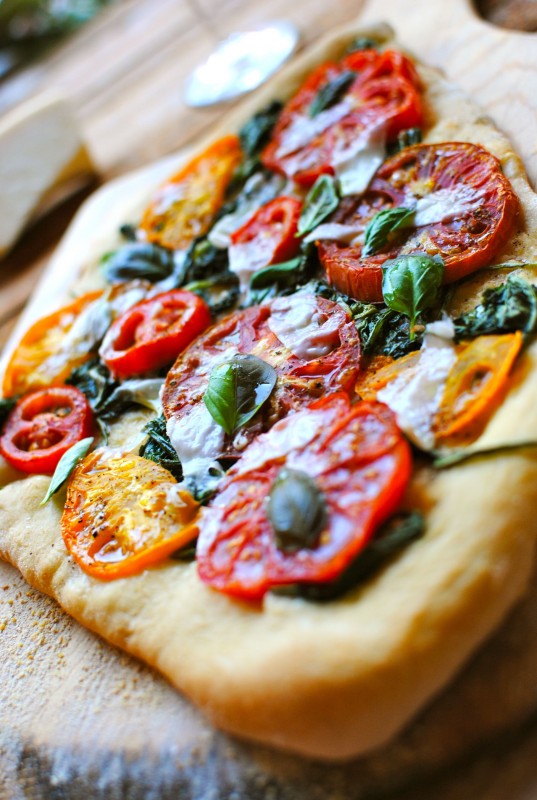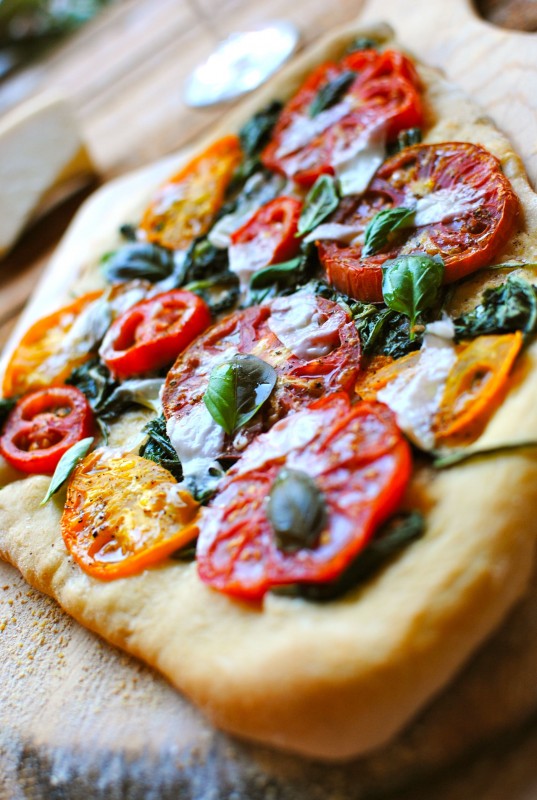 I cry.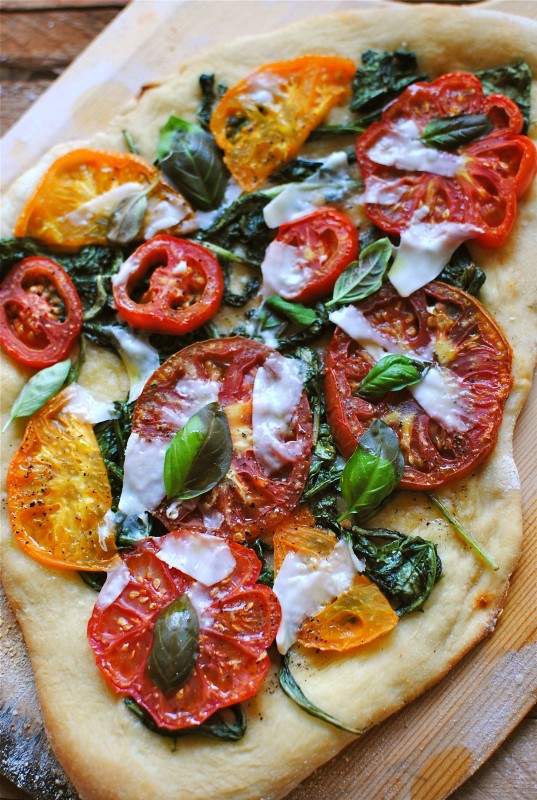 MAMA.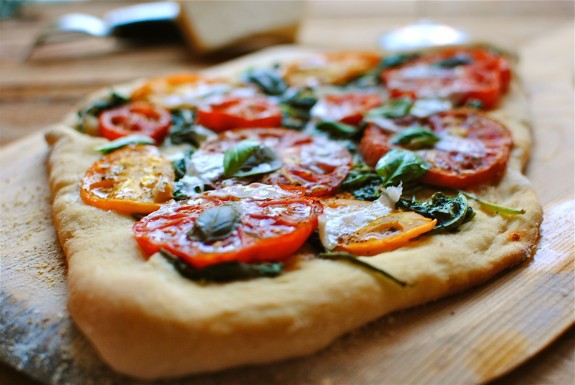 What it took for 2 pizzas:
* 1 pound pizza dough, cut in half making 2 balls
* 1 pound assortment of tomatoes, sliced
* 1 pound baby arugula
* 4 Tbs. extra-virgin olive oil, divided
* 1/2 cup fresh basil leaves
* 1 tsp coarse salt
* 1 tsp freshly ground pepper
* 1/4 cup parmesan shavings
Preheat the oven to 400. (Or the outdoor grill to medium-high)
On a floured surface, roll out the dough to your desired thinness. Brush crust with a tsp of  oil.
In a medium skillet, heat the oil over medium. Add the arugula and cook until wilted, less than a minute. Sprinkle with salt and pepper.
Layer some arugula over the each crust, and top with tomato slices. Give another good pinch of salt and pepper to the pizza, and one more good drizzle of oil.
Bake pizza until the crust is golden and the tomatoes look like you could make out with them, 15 minutes.
Top each pizza with fresh basil and parmesan shavings.
To. Die. For.