Why yes there is a giant bite missing from that one bottom right piece.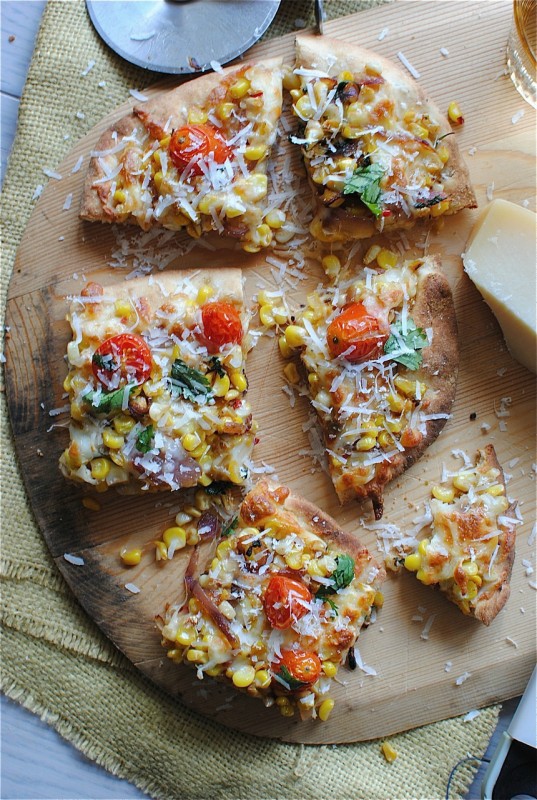 Oops?
Okay, I have a few things to say. Does that make you nervous?
1) Um, t-h-a-n-k-y-e-w-a-l-l for the sweet and awesome well wishes on my b-day last week! Social media sure does know how to make a gal feel eempartunt. I had a pretty totes pimp day and the constant beeps and boops and buzz buzz BUZZZ of my phone only made it sweeter. But I did turn it off during yoga and the massage. I'm not a total ring-tailed tooter, thanks.
2) Speaking of my massage, the lady found an entire village of angry gremlins living in my back muscles. We pretty much need to set off a grenade in there. Or me find a permanent place on her massage table. I'm votin' that route.
3) Okay, you guys. Instagram all of a sudden stopped giving me little notifications on my phone. And I CHECKED the settings and everything appears to be totally fine and normal on the surface. And I have no idea why this should even give me anxiety. There's another gremlin!
4) I can feeeeeeeel fall coming. You know the way I just dragged out that word? You have no idea if I would have misspelled it, like "fel" on accident, because it was dragged out. It's pretty much one of the great mysteries of life.
But yeah, I always feel like my birthday is the gateway to fall, the end of summer, the end of an era, always welcomed with opened bracchia. Last week I even heard the distant drumming of the marching band practicing in the early morning and I may have heel, toe, dosey doed in the backyard. Buuuuut this week we're back up in the middle 90s with little to no chance of rain and I'm planning on getting pretty bats in the belfry about it.
Gremlin!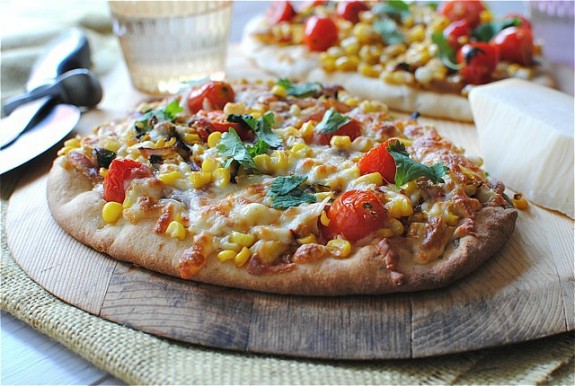 5) I've taken a shining lately to using naan bread as a pizza crust and do you want to know why? Portion control, toots. And by portion control I mean that since they come two to a pack that's one portion. Two pizzas. I mean they are pretty small. And since they were on sale at the store and I possibly bought 25 packages of them, it's basically telling me the sky's the limit. . . ?
Sweet summer produce sautéed gorgeously and piled high on top of garlic naan = gremlin elimination nation.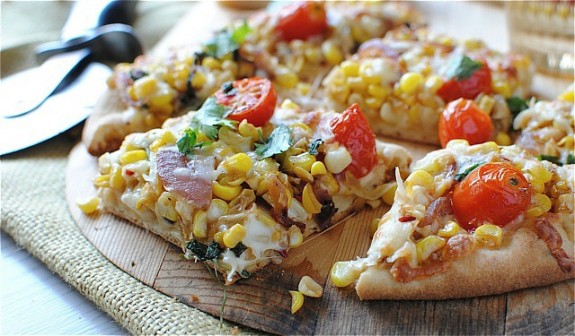 That is until I just now heard a chirping cricket in my basement. AH AM SEW DEWMED.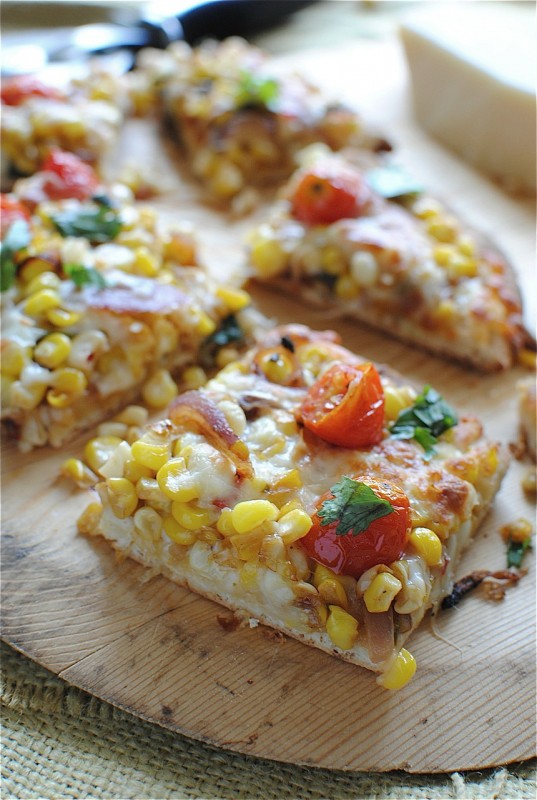 Do it for the gremlins.
Corn and Tomato Sauté Pizza:
What it took for 2 pizzas:
* 3 Tbs. extra-virgin olive oil, divided
* 2 garlic naan breads
* 1/2 red onion, thinly sliced
* 1 small jalapeno pepper, minced
* 2 cloves garlic, minced
* 2-3 ears corn, shucked
* 1 cup halved cherry tomatoes
* 1/2 cup freshly chopped cilantro
* juice from half a lime
* 1 cup shredded mozzarella
* coarse salt and freshly ground pepper
Preheat oven to 400.
Bring 2 Tbs. oil to a medium-high heat in a large skillet. Add the sliced onion and jalapeno pepper; sauté 5 minutes, or until onions start to soften. Add the garlic and bloom 30 seconds. Add the corn and sauté an additional 5 minutes. Add half the cilantro and lime juice. Stir in the tomatoes and sauté about 5 more minutes. Season with a pinch of salt and pepper. Taste it. Mmmmm, yeah.
Brush both naan breads with the remaining oil. Lightly sprinkle some cheese over the bread, followed by the corn sauté. Finish with more cheese.
Slide pizzas into the oven and bake about 12 minutes, or until the cheese is melted and starting to brown and bubble.
Slice and serve, garnished with the rest of the cilantro and freshly grated parmesan cheese!