One of my "oh you can totally do this, bev" goals for 2013 is to NOT freak out over every single little tiny thing that floats past me in life. Or on the street.
Well  . . .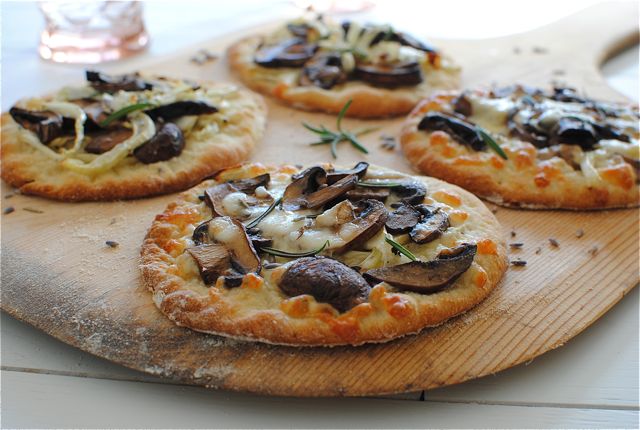 It's not 2013 yet.
Thank God. BECAUSE it snowed 17 feet in Arkansas last night and we're stuck here FOREVAAAAAAAR.
I'm not kidding though. It hardly ever snows dawn har and it snowed 17 FEET (probably a foot) and I don't have a winter coat, rain boots, and my dog refuses to go outside to go potty (another one of my goals for 2013 is to never ever say "go potty" to my dog again).
BUT, we have power, coffee and my hair is semi-clean, so I think I'll live.
However, I need to assess the wine sitch before I go and make these radical proclamations, imeanright?
So here are some cutie patootie Roasted Fennel and Mushroom Pizzas for your eyes to peep while I watch my husband shovel a path in the 17 feet of snow so my dog will finally go potty.
IT'S NOT 2013 YET.