Can you believe I'm posting a pizza? Because I NEVER post pizza.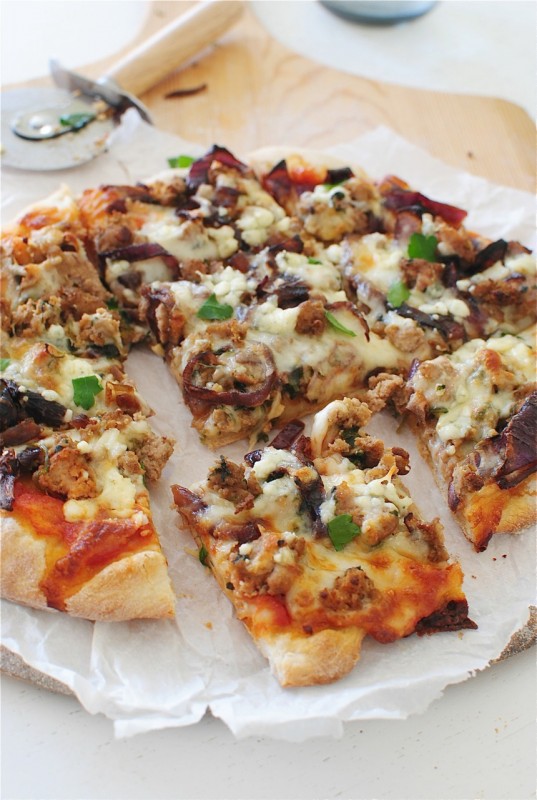 I never do. Would you believe that round-up was nearly a year ago? I wonder how many pizzas I've posted since then. Hold on I'm gonna figure it out. Because I know you're all dying to know.
Wow. I know what you're thinking, and I agree.
Not nearly enough.
This pizza rules my face because it's pizza and a burger in one. To be completely honest, I got inspired after seeing that Papa John's cheeseburger pizza commercial thirteen trillion times. The one where the twin girls are sitting in the booth and they go, "DOUBLE CHEESEBUUUHGUHHHH."  I'm sorry but it sounds like they're saying "buhguh." Not burger. It really burgs me. I mean bugs me.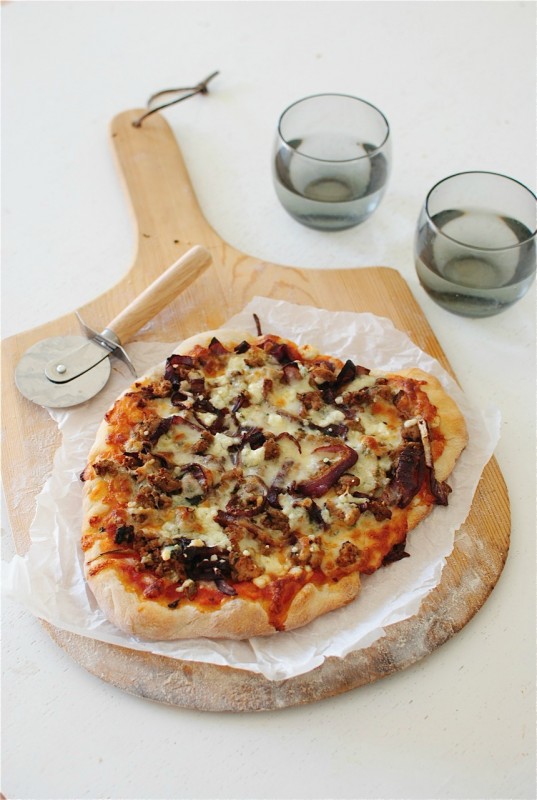 I left the turkey mix pretty simple because there are caramelized onions all up in dis. And crumbled blue cheese.  And we all know what happens when there are caramelized onions and blue cheese crumbles on a pizza.
. . . We don't know? Oh.
Well, you should just make this. Make it for basketball season. Make it for the first of spring. Make it for love.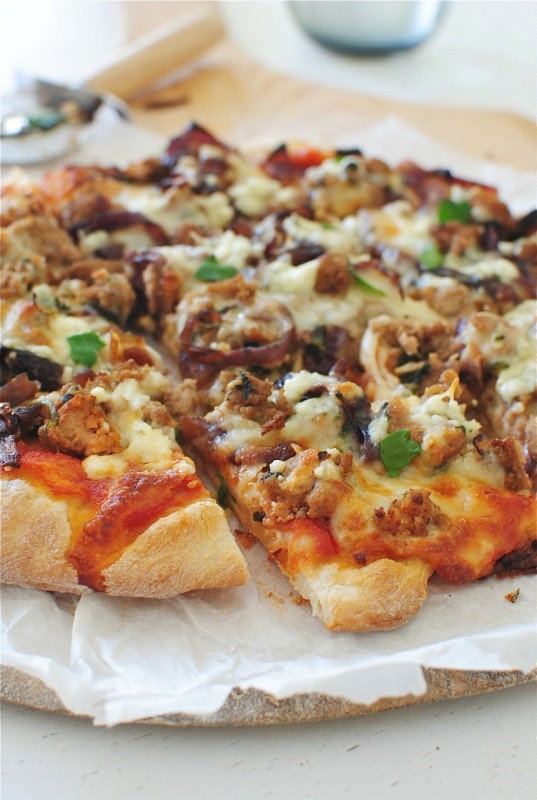 TUHKEY BUUUHGUUUH.
Turkey Burger Pizza:
What it took for 2 pizzas:
* 1 pound ground turkey
* 1 red onion, caramelized until soft in a tsp of olive oil
* 3 cloves garlic, minced
* 2 Tbs. Worcestershire sauce
* 1/2 cup chopped parsley, plus more for garnish
* coarse salt and pepper
* 1 pound pizza dough, divided in half
* 1 cup favorite tomato sauce
* 2 cups shredded mozzarella cheese
* 1/2 cup crumbled blue cheese
Preheat oven to 400. If you have a pizza stone, heat it up! Right before you slide a pizza onto the stone, throw some flour on it.
In a sauté pan, brown the ground turkey. Add the garlic, Worcestershire sauce, parsley and a good pinch of salt and pepper. Continue to sauté another minute or so. Taste it. Need more Worchy sauce? That's what I call it. Worchy sauce.
Roll out the pizza dough on a floured work surface. Slide the dough into the oven for about 3 minutes. Once par-baked, spread the tomato sauce on each pizza crust. Top with turkey mixture, caramelized onions, mozzarella cheese and blue cheese crumbles. Slide back into the oven for another 10 to 12 minutes, or until the dough is cooked through and the cheese is bubbling.
Garnish with parsley and git.her.dun.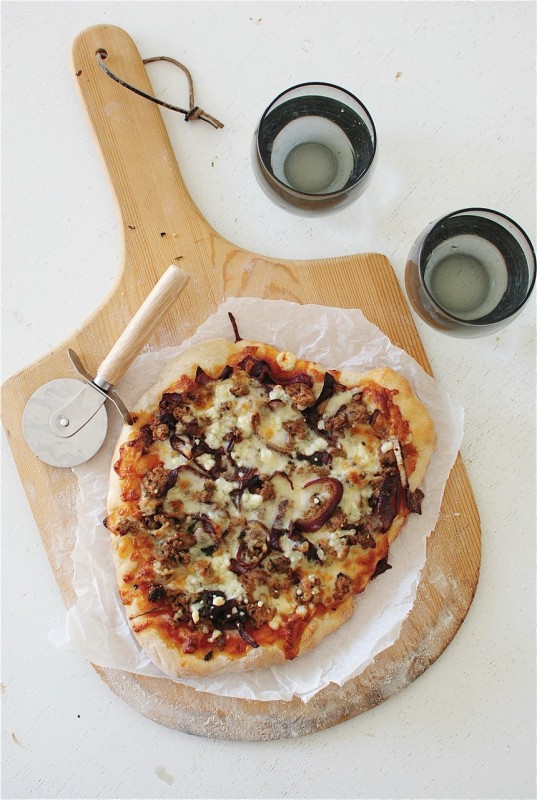 Just wanna punch it.