But of course I'm not done showing you pasta, why do you ask?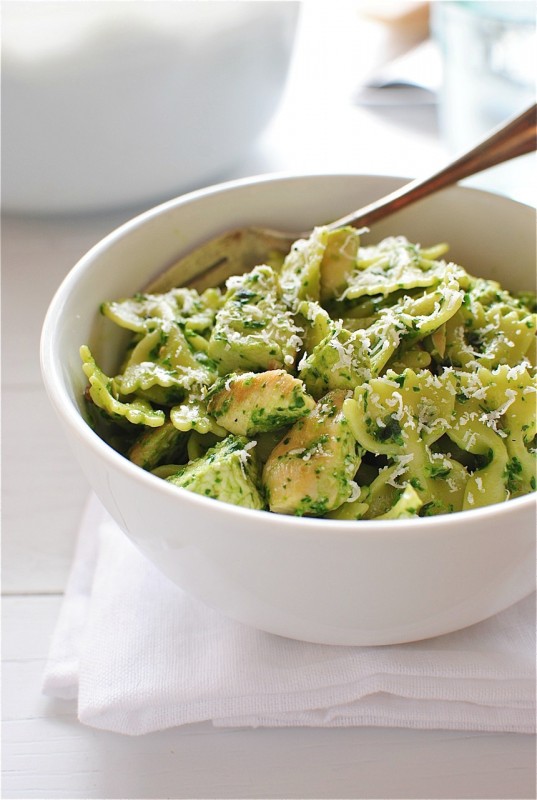 I feel like I need to assure you that I'm not in fact horsing on these pasta dishes every single night of my life. One cannot get so lucky.
Plus it's all about balance, ya know. Balance between pasta, tacos and pizza, AHMEANRAWT?
I also feel the need to confess that I am in fact 13 years old and o.b.s.e.s.s.e.d. with American Idol yet once again. Unfortunately for my eyes and fragile heart there's no Phillip Phillips candy cane like last year. (still not over it) But this year….THIS year the girls simply slay my earholes. Specifically: Kree (she makes me weepy), Candice (I had no idea voices could even do that), Angie (wanna stick her in my uterus), and Amber (those LEGS.) The boys this year were a hilarious pot of dookie. But whatever. Are you watching? Do you have favorites? Should I have kept this entire paragraph to myself?
UMMMMM, ALSO, a freaking HUGE WILD TURKEY just walked through my back yard. A WILD TURKEY. As in, five seconds ago! I just ran around the house in my janky robe screaming to Aaron, "THERE'S AN OSTRICH DRAGON IN OUR YARD!" over and over and it was super cute. (he disagrees) But seriously, a wild turkey? I thought those were extinct. Just kidding. We don't live in the forest, TURKEY. I'll never get the image out of my brain. Just a hoppity hip hop hop across the yard. I'm still freaked out. And still fairly positive it comes from a long lineage of ostrich dragons.
While I still have you (hello? …), I wanted to tell you about this uber (I hate that word, why did I just use it?) snappy pasta and chicken dinner for the winner.
What we have here is a silky spinach and basil pesto (with pistachios!), slightly creamed up with a baby dash of milk, seared chicken all chopped up into little bites of splendor, all nestled and coated around some gorgeously toothy farfalle pasta. Also known as bow tie. Also known as hot diggidy do.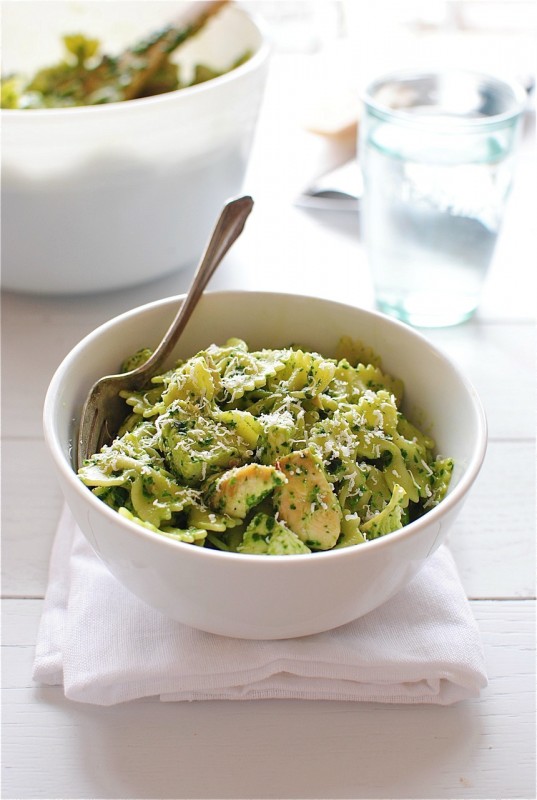 Dinner tonight? Yep.
Farfalle Pasta with Chicken and Spinach Pesto:
What it took for 4:
* 1/3 cup, plus 2 Tbs. extra-virgin olive oil, divided
* 2 chicken breasts (about a pound)
* 5 oz baby spinach
* 1 cup fresh basil leaves
* 1/4 cup pistachios
* 4 cloves garlic
* 1/4 cup freshly grated parmesan cheese, plus more for garnish
* 1 pound farfalle (bow tie) pasta
* 1/3 cup milk (less or more depending on how it looks!)
* coarse salt and freshly ground pepper
Heat 2 Tbs. of the oil in a large sauté pan over medium-high. Season the chicken with salt and pepper on both sides and place in the pan. Cover with the lid and sear for 6 minutes on one side. Flip and sear 5 to 6 more minutes, or until cooked through. Remove the chicken from the pan and tent to rest. After a few minutes, chop the chicken into bite-sized chunks.
In a food processor, place the spinach, basil, pistachios, garlic and cheese. With the motor running, add the remaining 1/3 cup of oil in a steady stream. If you need a little more for the consistency you like, ger fer ert. Season with salt and pepper and give another blitz.
In the meantime, boil the pasta until al dente. Drain all but about 1/4th cup pasta water and return the pasta to the pot.
To the pasta, add the pesto, chicken, and milk. Toss to combine it all. Give another pinch of salt and pepper if needed!
Serve with more grated parmesan and a freaking mountain of garlic bread.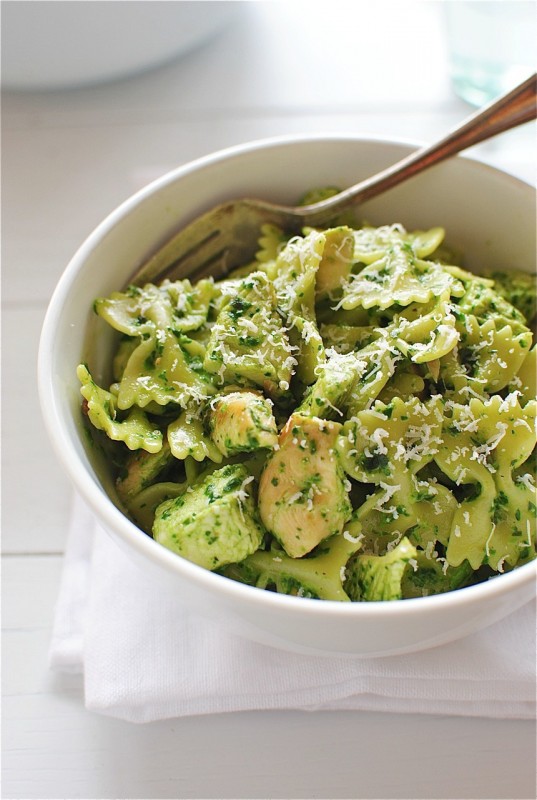 A WILD TURKEY.