Okaaaaay party time. Sort of. In my head.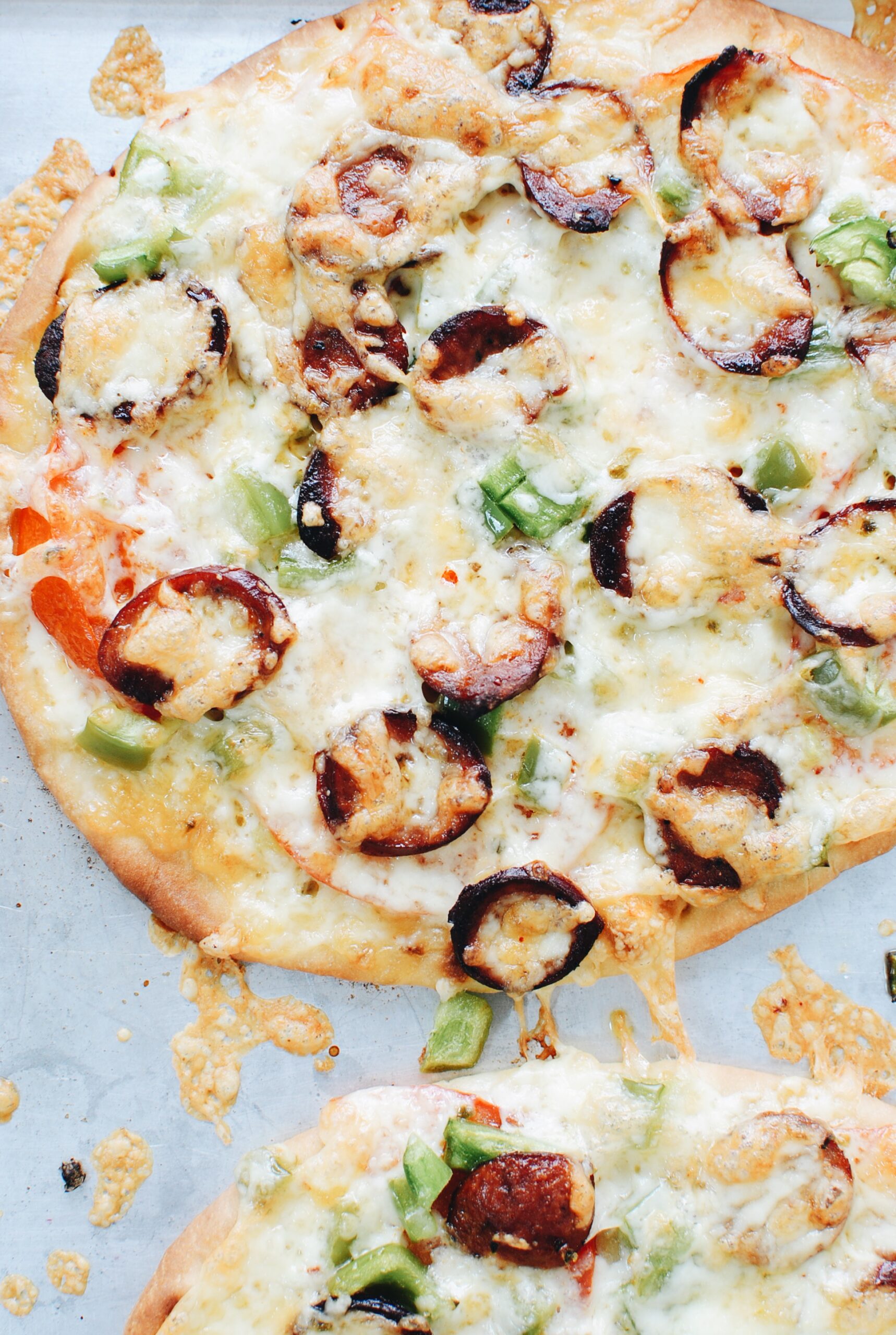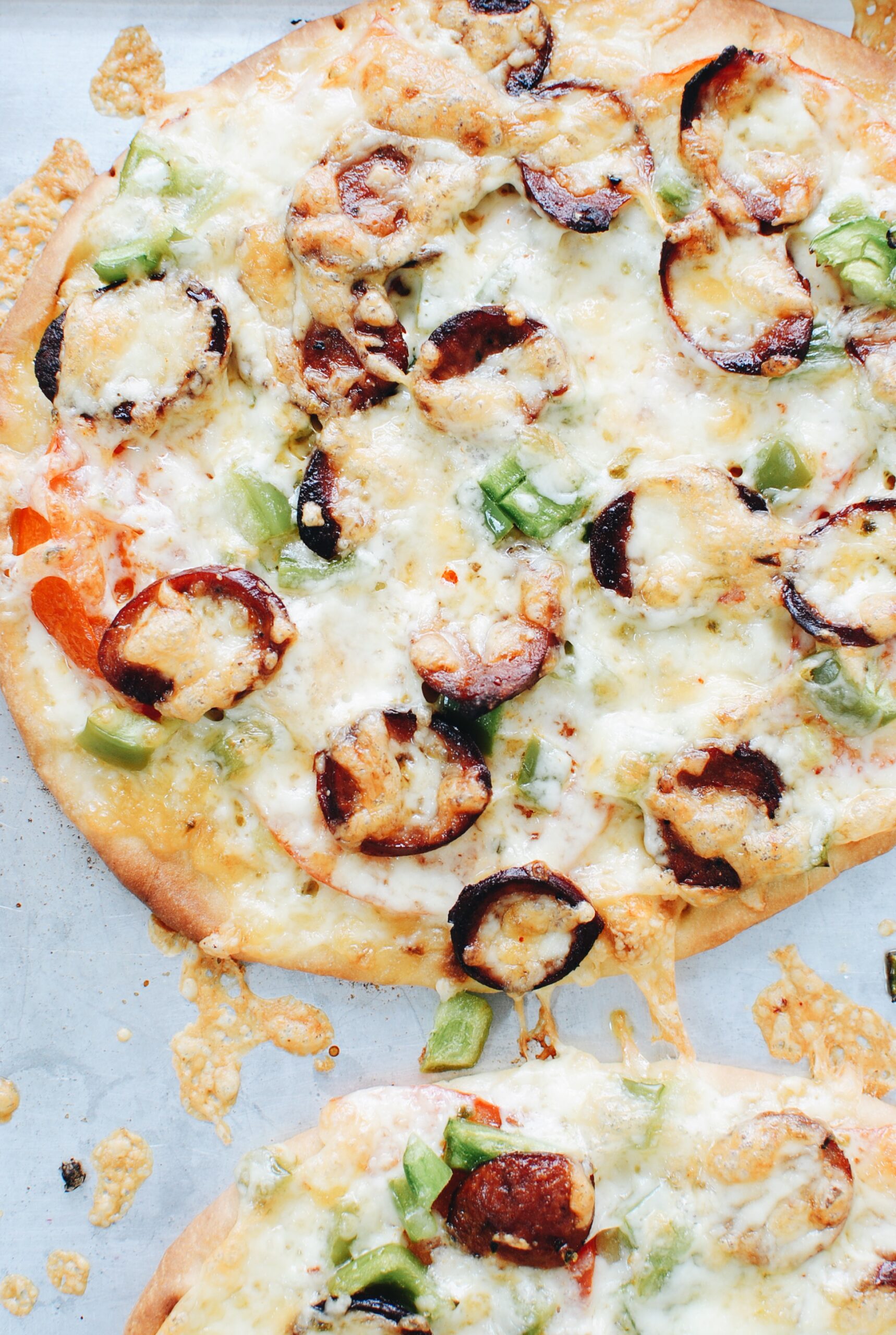 I know it's weird. Cajun sausage in . . . pizza form? Well yeah! We can call this a flatbread. We can call it a pizza. I'm calling it both for two reasons.
A) I didn't make my crust. I have many many pizza crust recipes on this internet blog URL website, so duncha come at me. This time? I kept it Tuesday night friendly and used a premade crust. The brand is the same one that has naan, and I'd never tried it before! I dig it. It works for quicksie Trixie. (who's Trixie?)
B) I think this is the same reason as what I just said. Ease. Quick. No stress. Party time. What was that second reason? I'll think on it and get back to you.
Leeeeet us peepeth.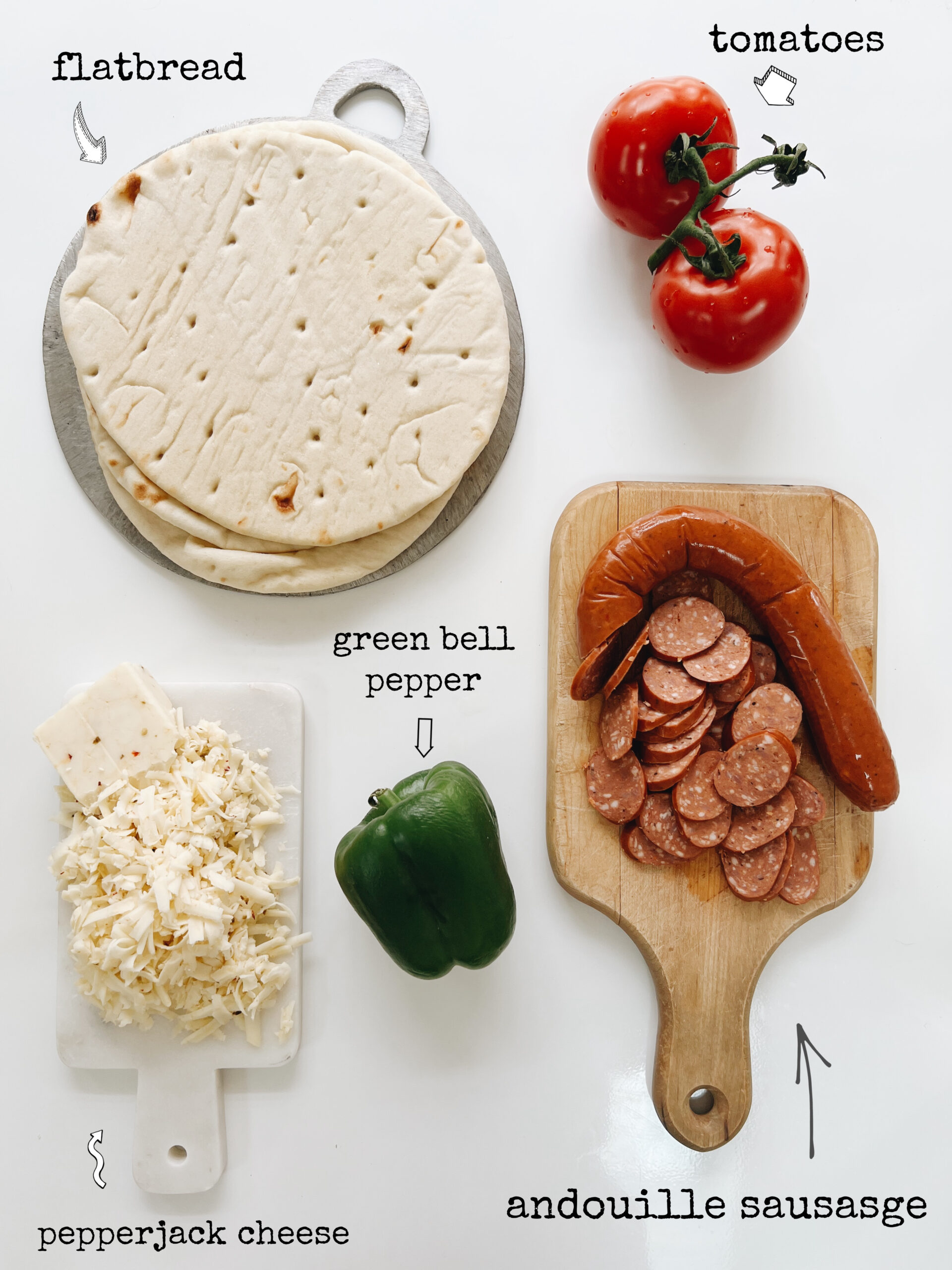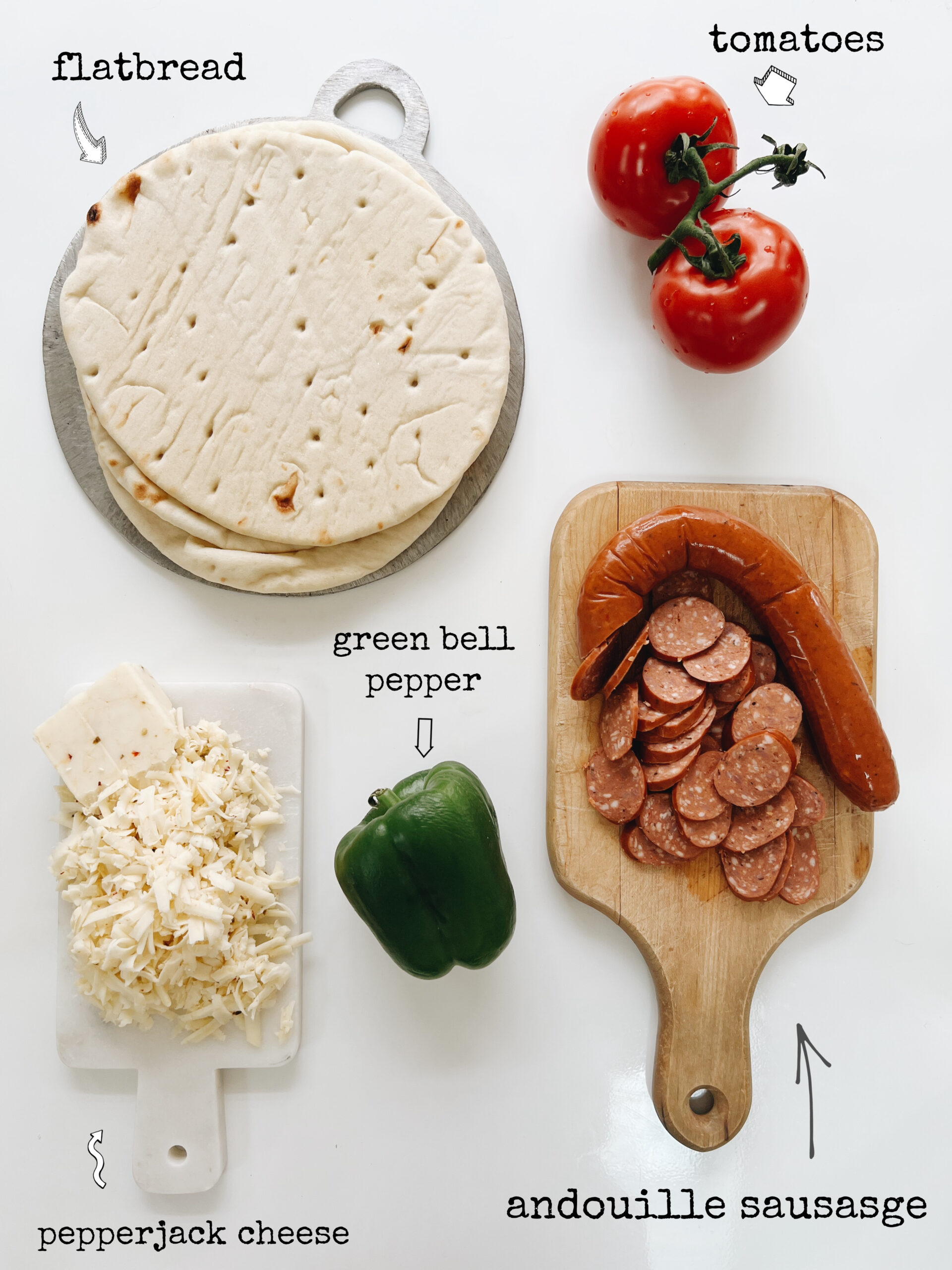 Five ingredients. This is how we do it.
I can feel your eyes bug out as you look at the words Pepperjack cheese WITH Andouille sausage. But trust me, it works! It's actually good! And why not, ya know? Who says we can't do this to ourselves? No one. We're jumping in.
"You jump, I jump, Jack." (name that show. although I didn't care for that boyfriend.)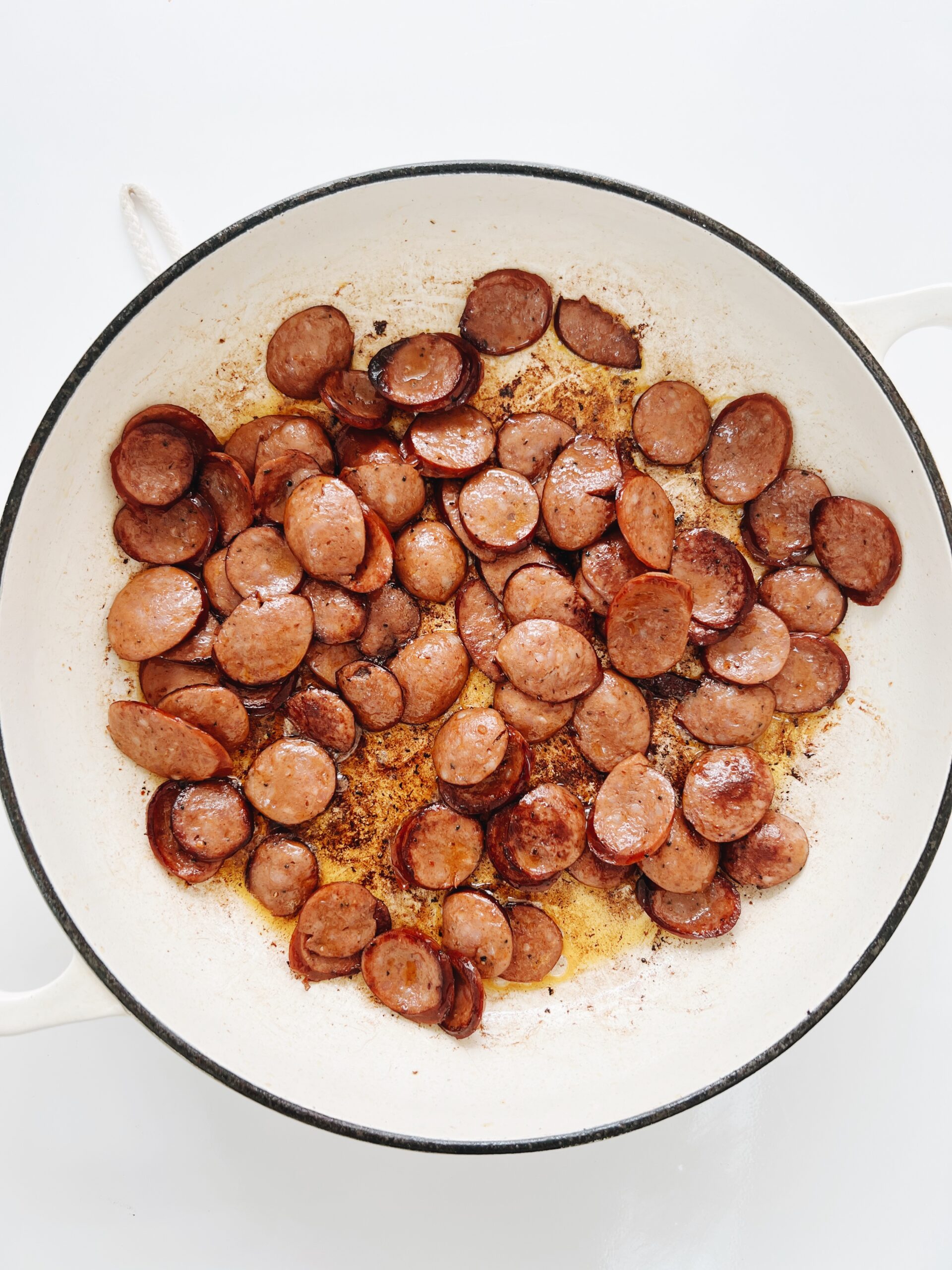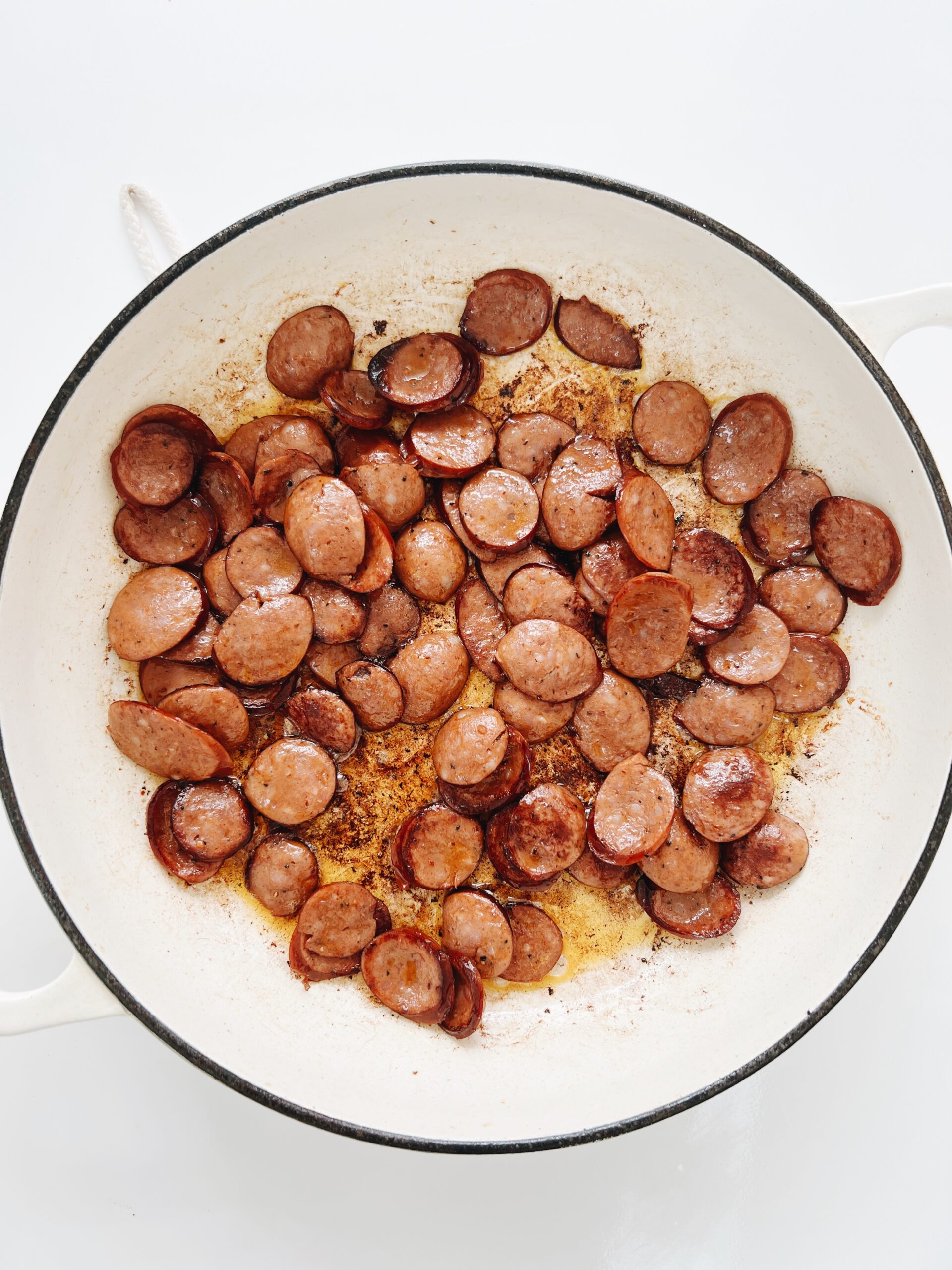 So I sliced the sauasage preeeeetty thin, since it's going on a pizza. For some reason that made more sense to me. We'll slice and sear them. Just get a little color all over.
Maybe pop one in your mouth. Zero judgement here.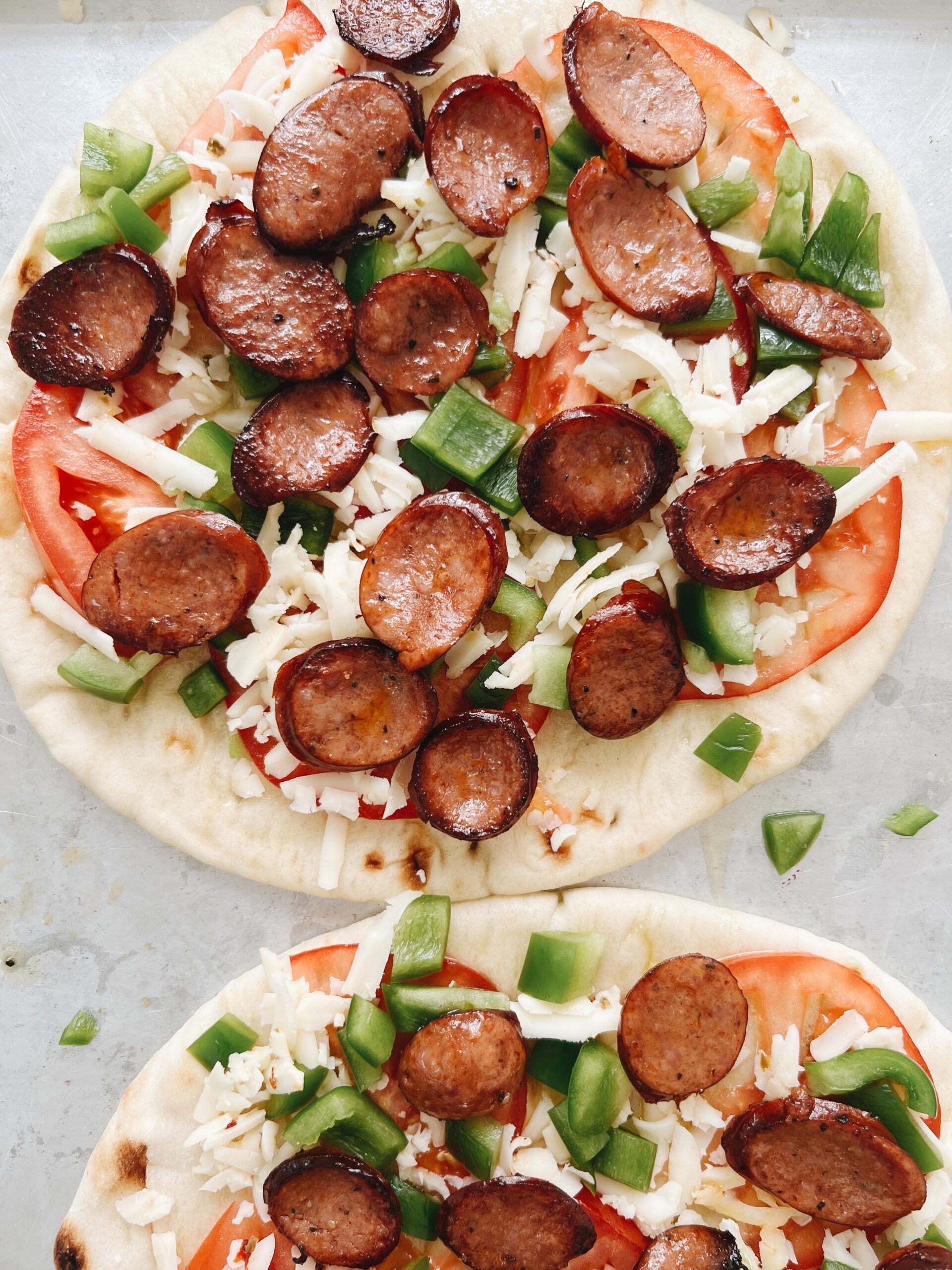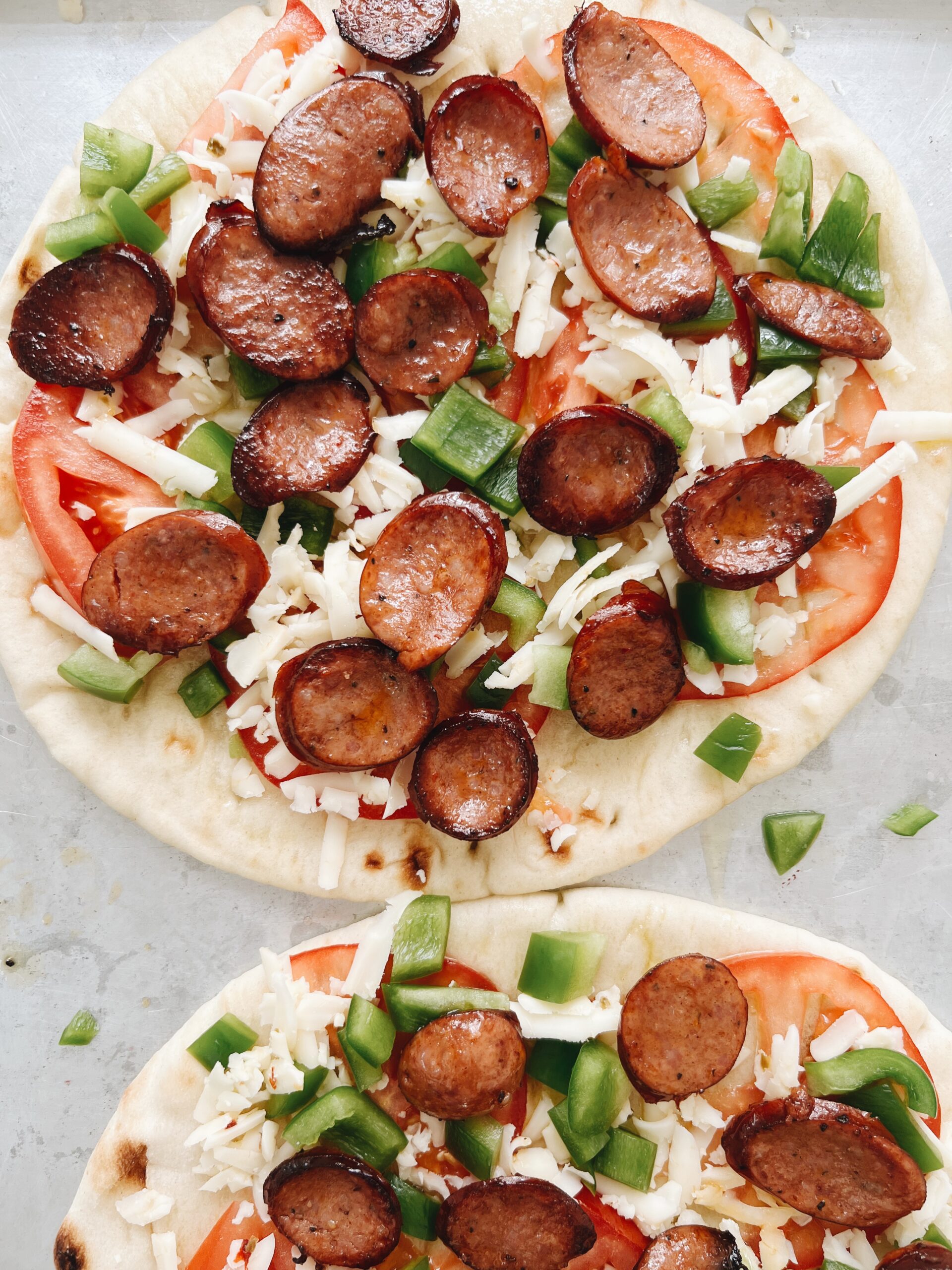 Then we'll layer it up. A little drizzle of olive oil on the flatbread crust, thinly sliced tomatoes, sprinkle of cheese, some diced green bells, the seared sausage. Boomidy boom.
Wait, we're not done.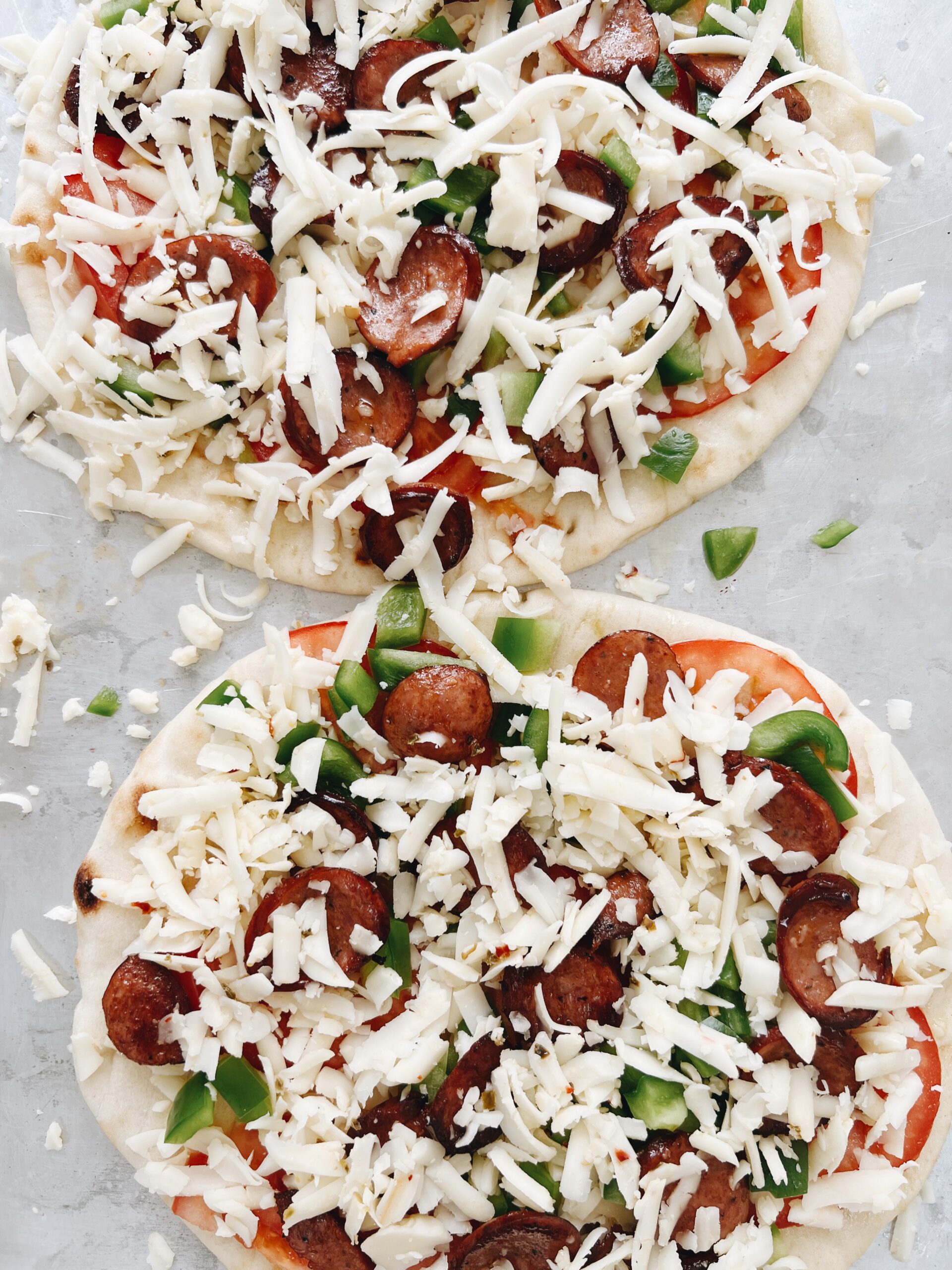 More cheese.
Now I'm feeling it.
Bake this honestly for like 15 minutes at 400. Nothing overly aggressive.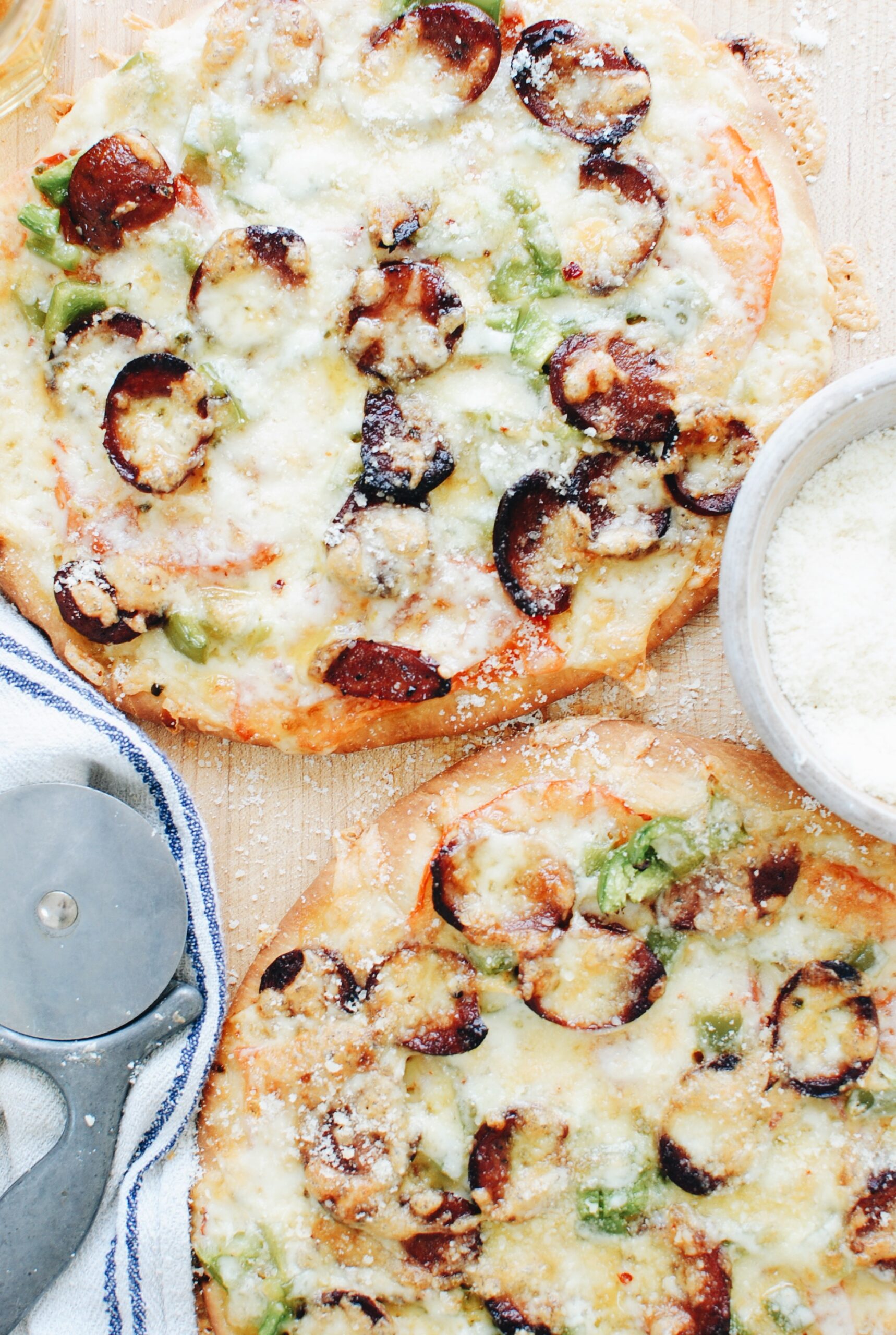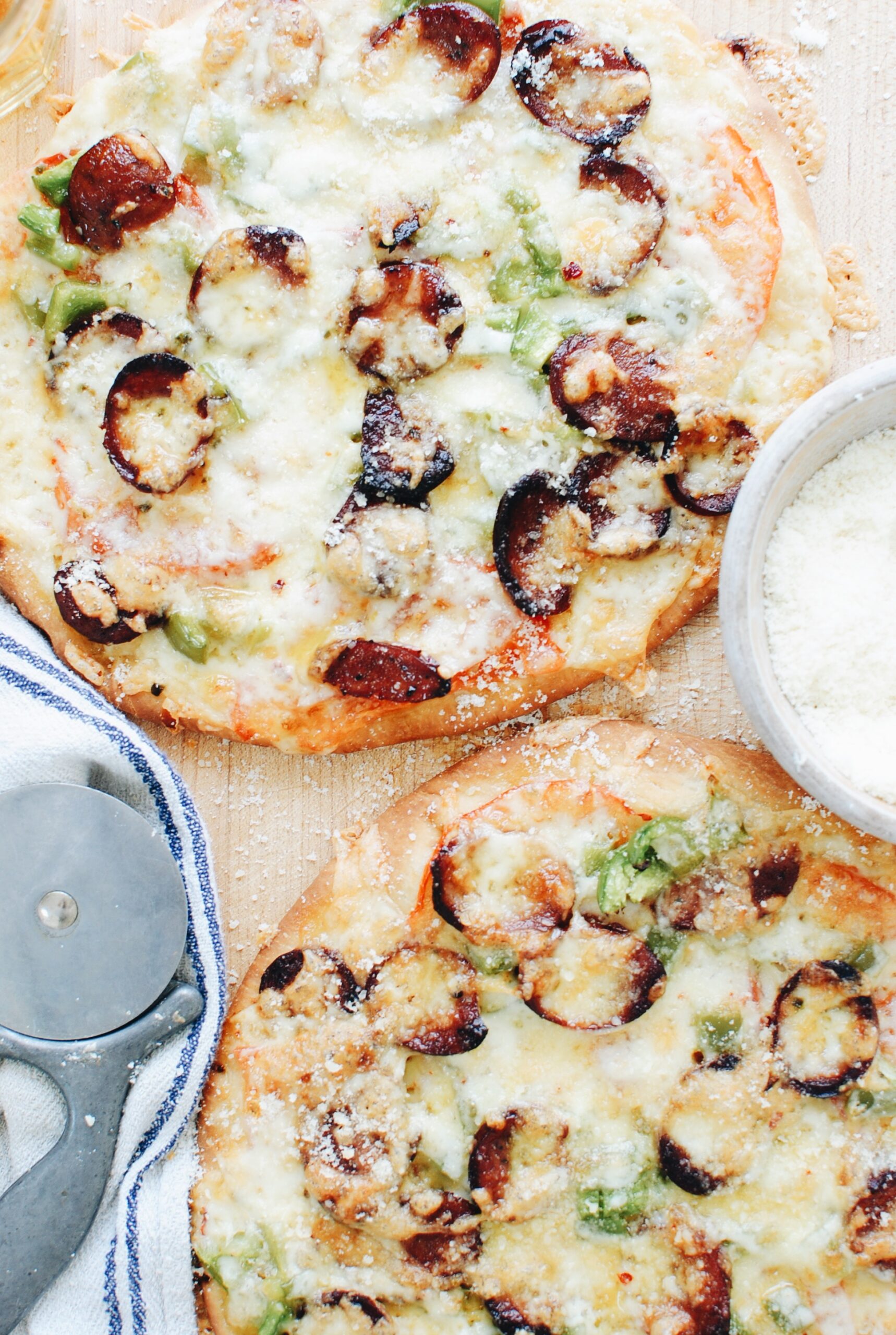 Aaaand hello. A good sprinkle of parmesan cheese and we're ready.
I love keeping the green bells raw because they warm in the oven of course, but they still have some crunch. And we like the crunch.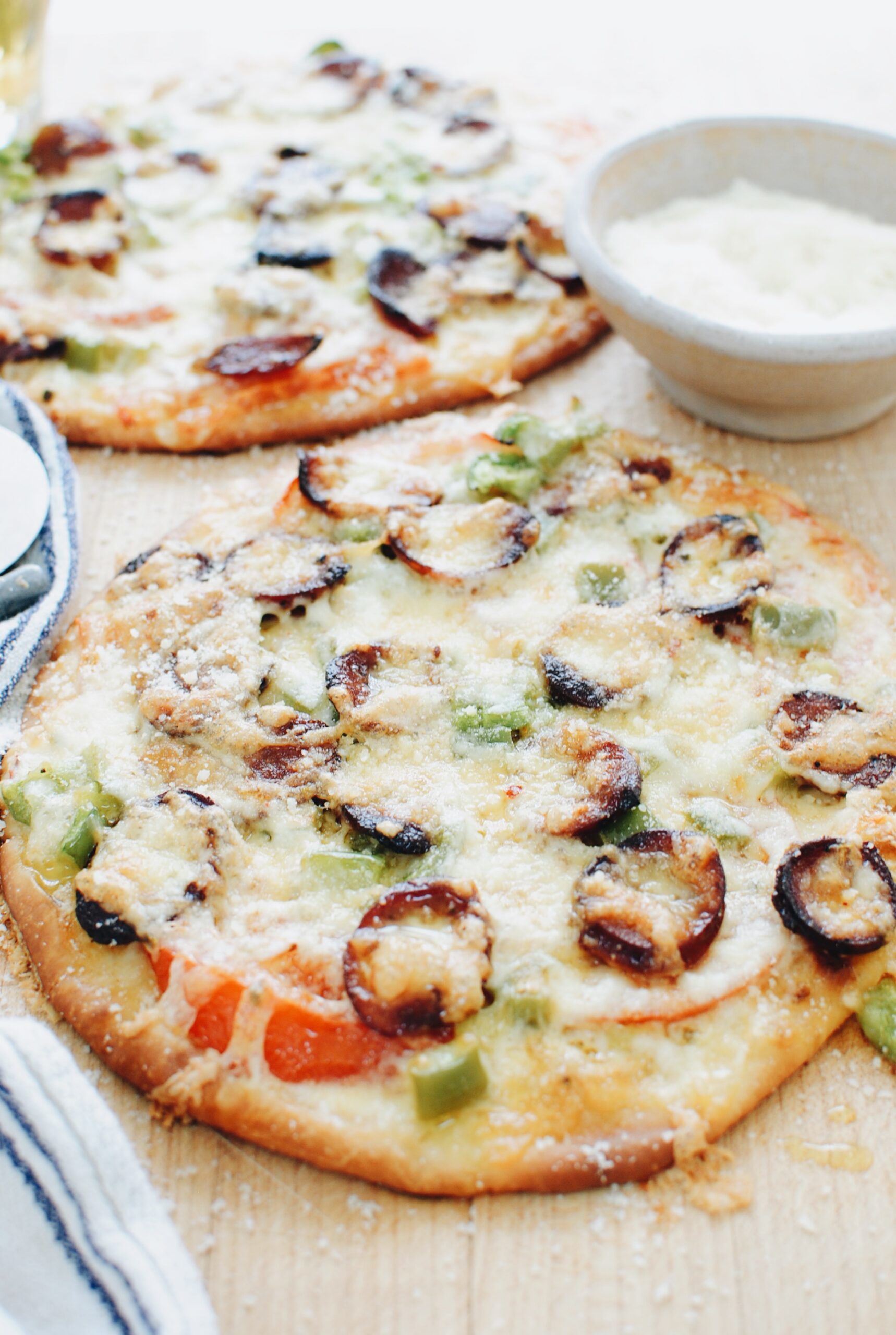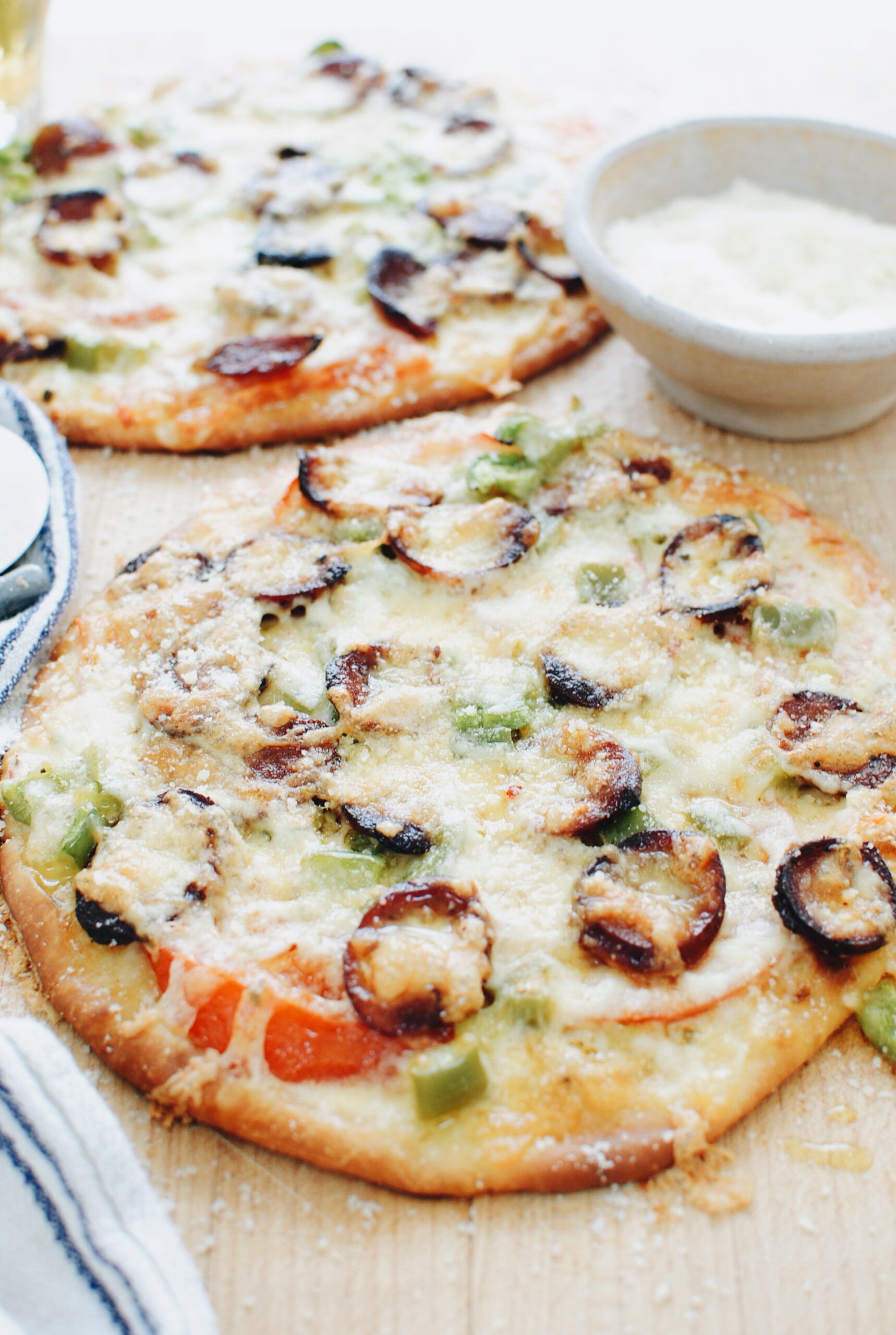 The tomatoes yield this juiciness underneath everything that creates a light sauce. You will love it. Of course the sausage is spicy with robust Cajun flavor, and the Pepperjack is just fun. Pure fun. Everything is completely delicious and works well for anything. Slice them up and stick them out at a party, even!
So good. So, so good.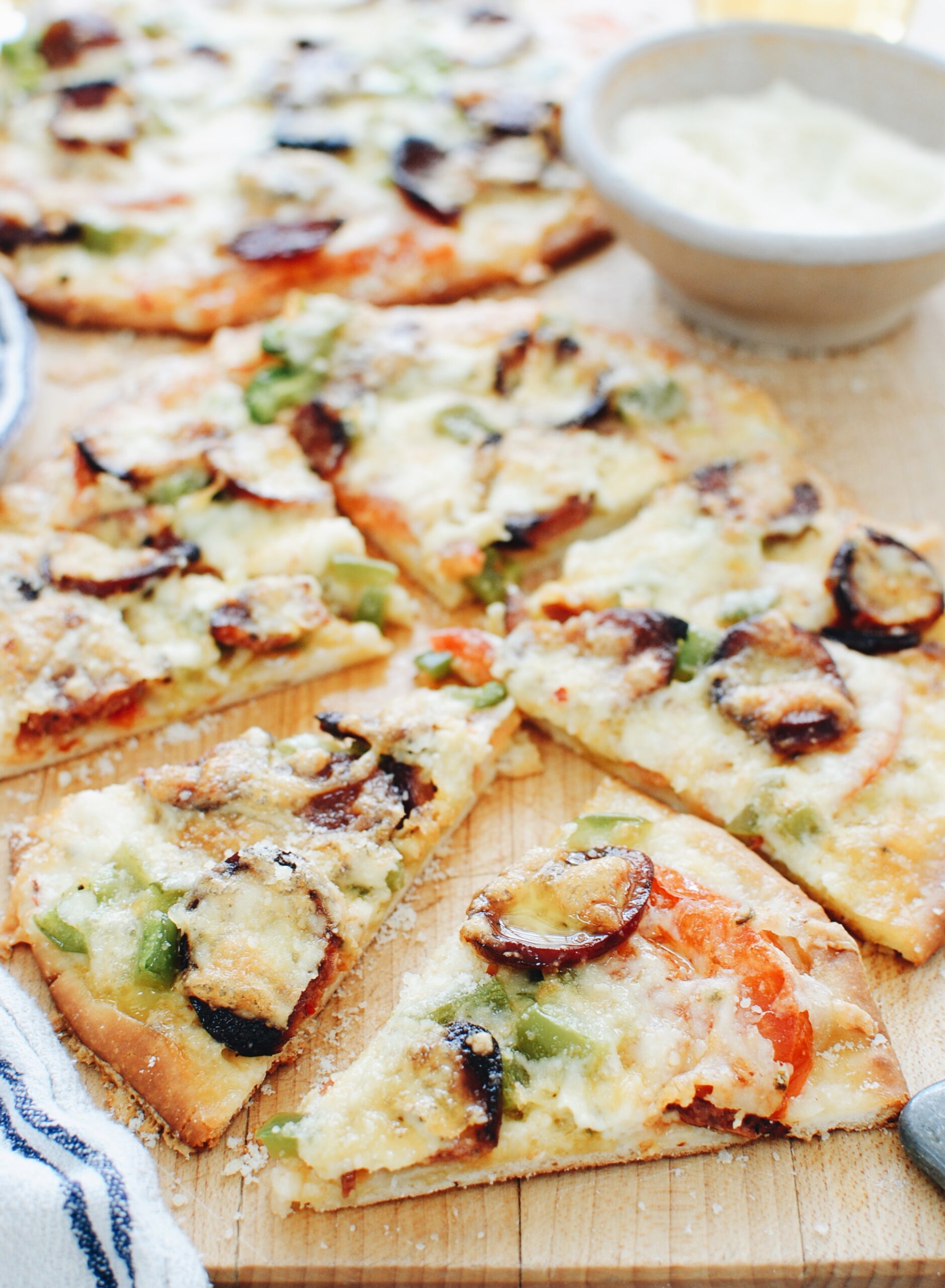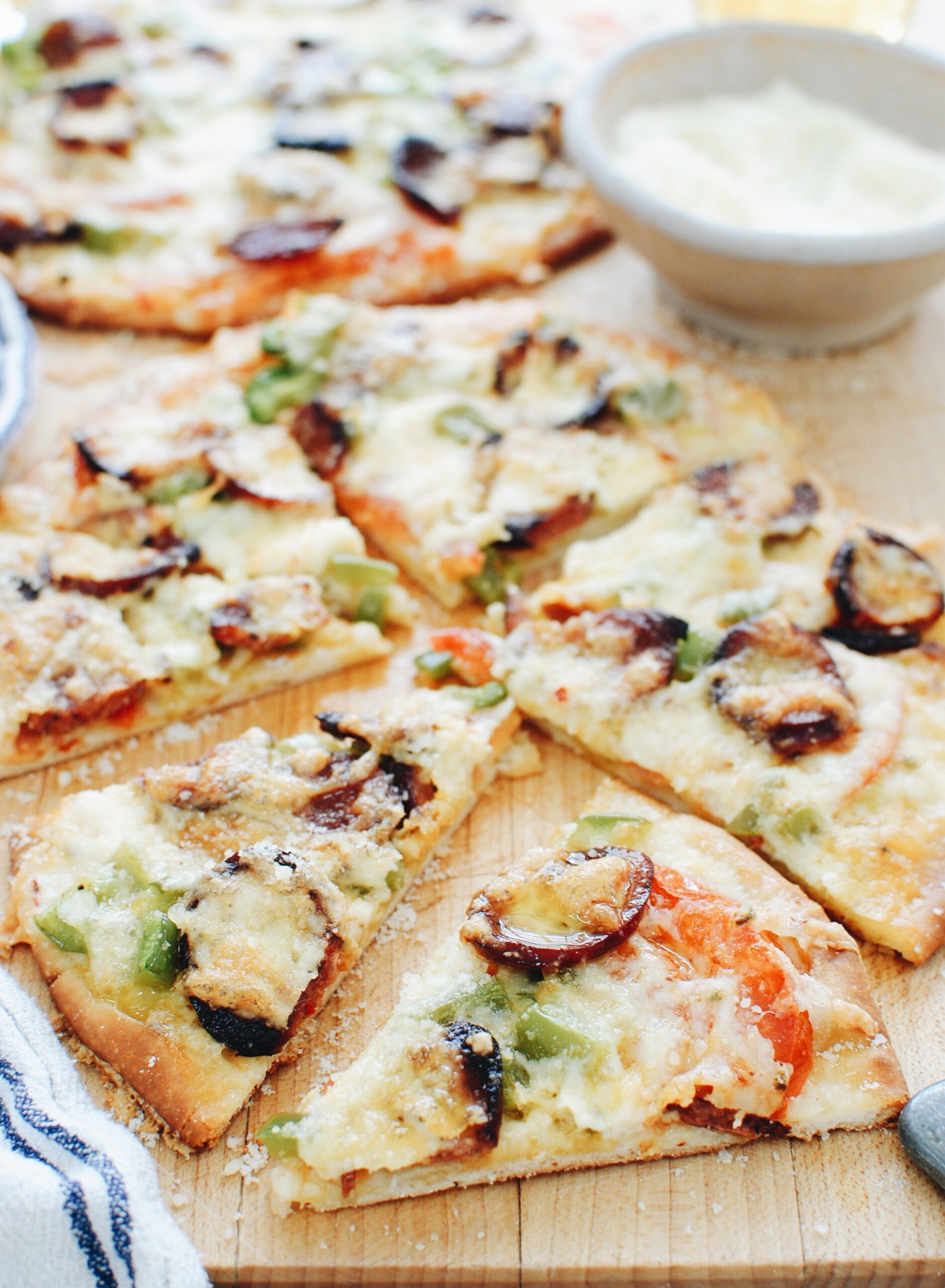 It's pizza night, but like, on crack.
Ingredients
4 pack flatbread (a pound) or homemade pizza dough
13 oz Andouille sausage, thinly sliced
1 green bell pepper, cored, seeded and diced
1-2 tomatoes, thinly sliced
8 oz Pepperjack cheese, grated
Coarse salt
Instructions
Preheat your oven to 400.
Sear the sausage in a wide skillet with a tsp of oil. Get some nice color all over, just a few minutes.
Drizzle a Tbs. of oil over each flatbread crust. Top with sliced tomatoes, a tiny pinch of salt, a sprinkle of cheese, a scattering of bell pepper, and the seared sausage. Finish with more cheese, and bake for 15 minutes, until the cheese is browned and bubbly.
Garnish with parmesan cheese, slice and serve!
Makes 2-4 pizzas.

These measurements are a springboard for how you want to build. If you make all four flatbreads, you may need more cheese. If you only make two flatbreads, you'll have leftover sausage. Build it how you prefer!
7.8.1.2
571
https://bevcooks.com/2022/04/cajun-sausage-flatbread/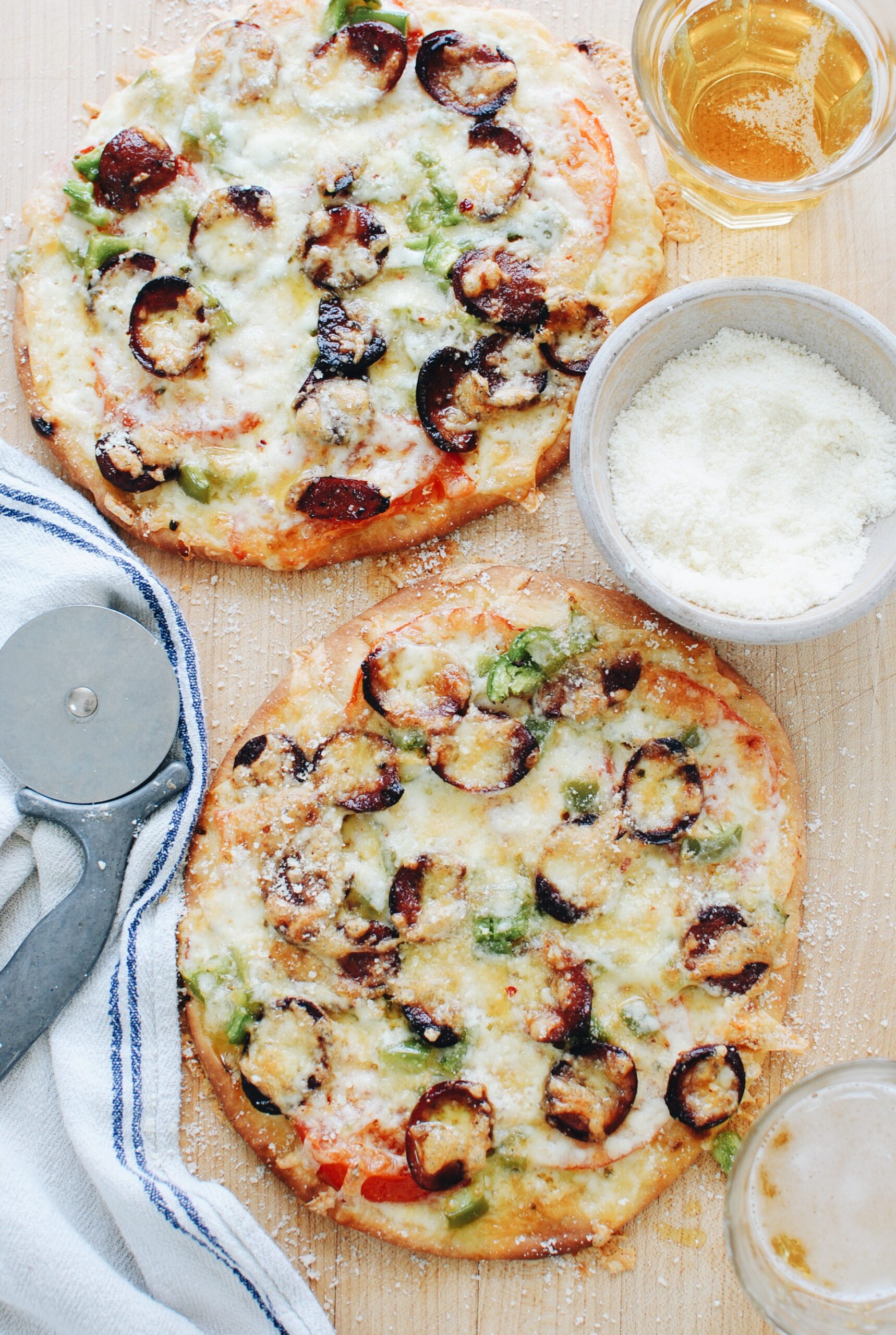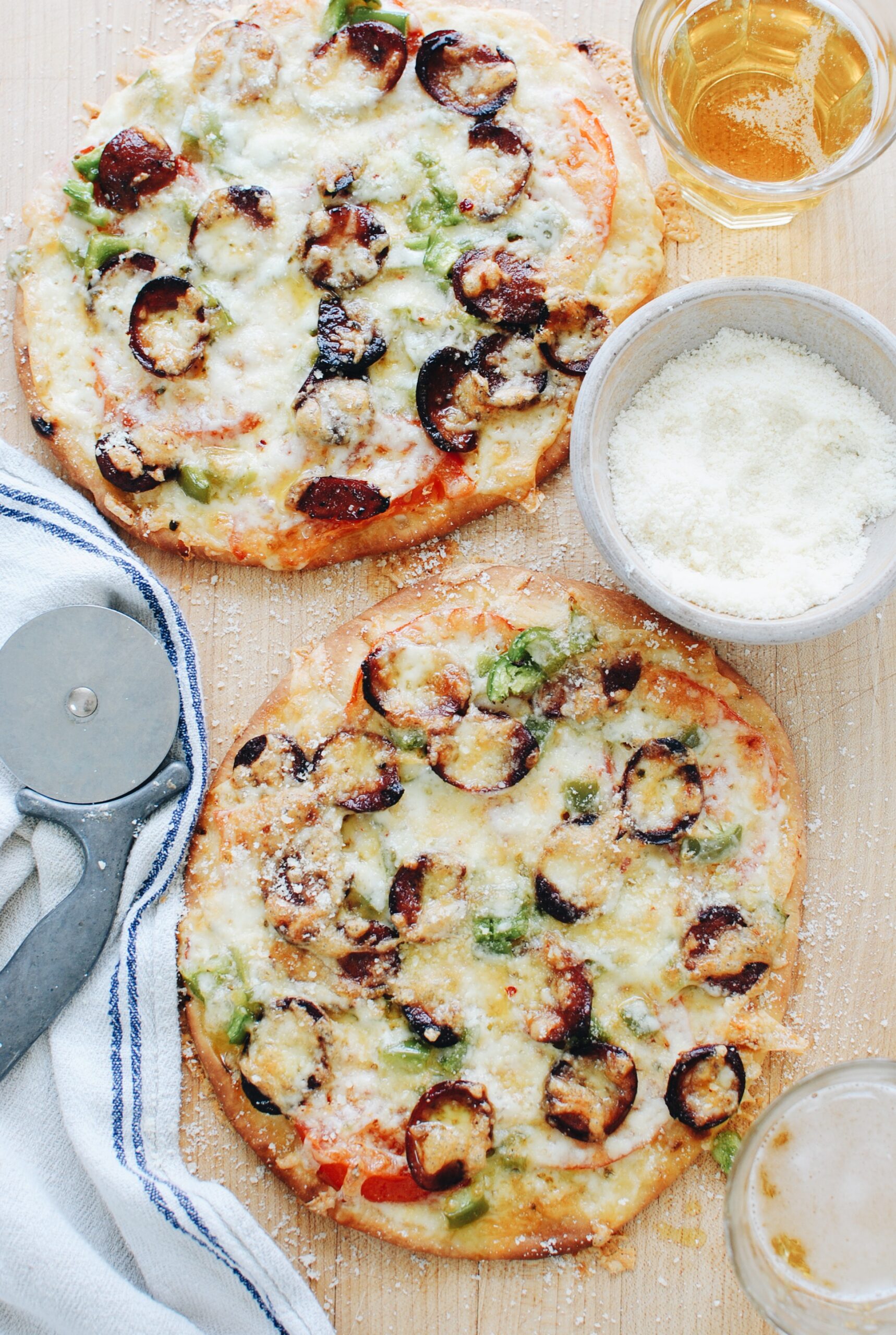 I beg you to get into this immediately.