I have something to tell you.
So I'm just gonna say it. Not holding back. Not ashamed. Getting it off my chest. No holds barred. Here we go. One, two, three.
My choo choo train left Inspiration Station and has yet to return.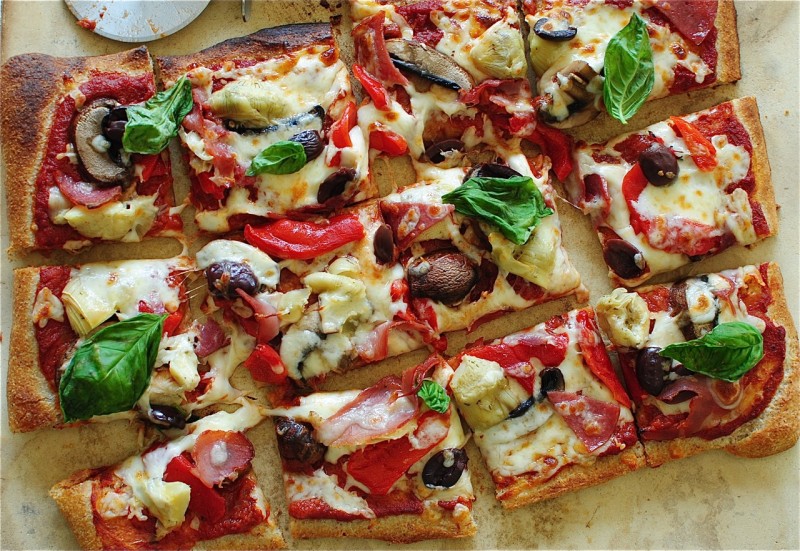 I'm DRIED UP AND WITHERED AWAY, you guys. I'm an old hag. It's like tumbleweeds up there. The lone lone west. Every time I think of something to cook it's like, eh, I've done that. Or, eh, that sounds weird. Or, eh, I have to get off the couch, no thanks.
I need help! I NEED YOU. (not in a creepy way. but probably a little.)
What are you craving? What do you want to see more of? I haven't made a pizza in a while. Maybe I should do more of those!
That's me joking.
How about some summery salads? Light soups? Sandwichy type thingies? More Mexicany stuff? Fried monkey brains? (That's my dad's answer to everything. Fried monkey brains. Things are starting to make sense, aren't they?)
In the meantime, I have yet ANOTHER pizza to show you. I made this a while back for the Tablespoons, and the memories still caress my . . . memories. Wait, that doesn't work.
It's flat out delicious town. SO much flavor, I want to flick its face. And that fresh basil is going to dew.yew.eeeeen.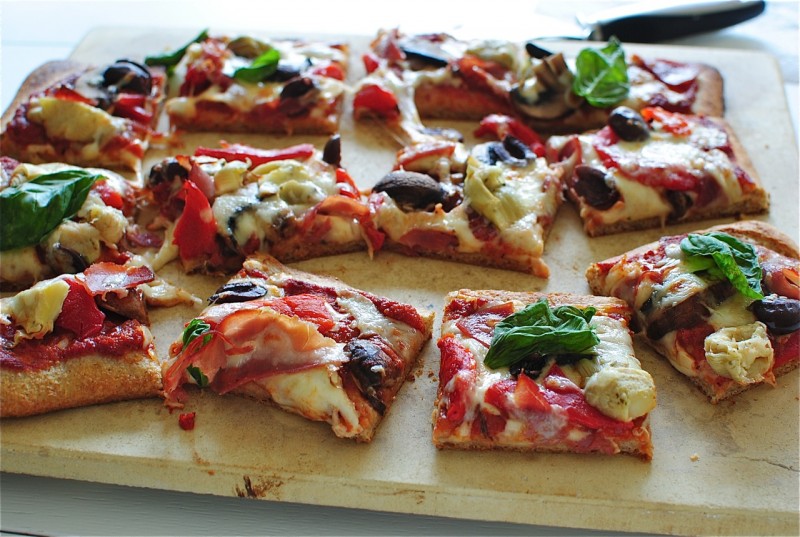 So here's the recipe for it, but suuuuursly, please hit a sister up with some ideas. Or else I'll have to resort to my back-up occupation, which is an amateur lobotomist. Who wants to be my first patient ever?!
No one?
Hello?
Wow it got really quiet in here.