This is what you eat when you feel like being fancy but not. Fancy.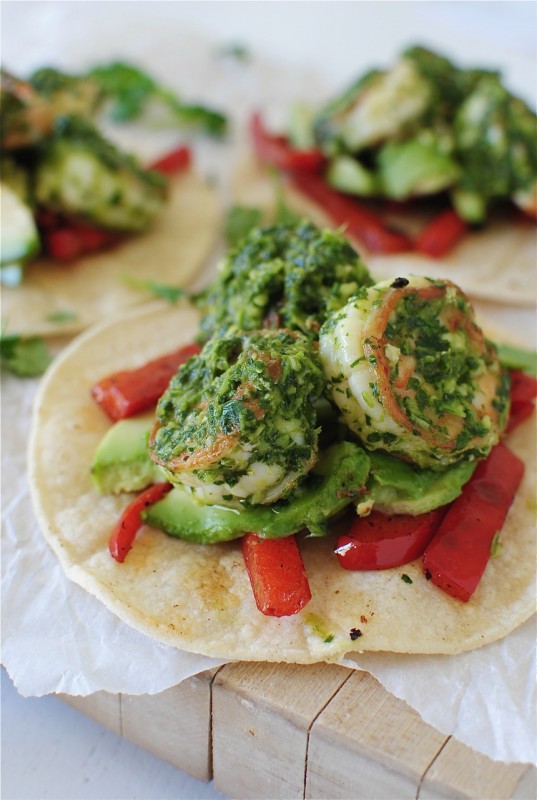 Because it's not fancy. It's faux fancy. It's fauncy.
The thing is, I could alwaysalwaysalwaysalways eat Mexican food. But guess what, this isn't really that Mexicany! Besides the use of cilantro and tortillas, it's not really Mexican at all. It's faux Mexican. It's Fauxican.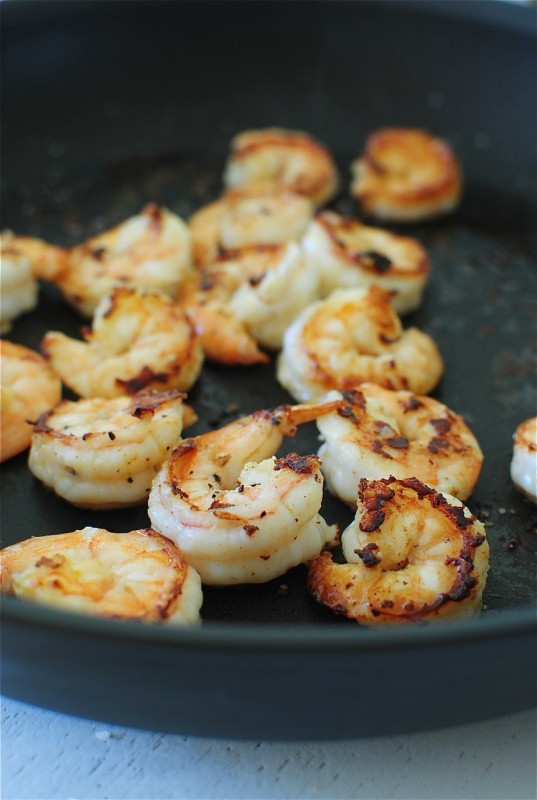 The main point of the main point of this is that this is (are you gone?) soooo stupid easy. I toasted my tortillas in the oven for a little bit, but you can a) buy premade tostada shells, b) not worry about a crisp and just heat them like you would tacos, c) order a pizza, or d) not order a pizza and just follow the instructions below. Or e) all of and/or none of the above.
I'm pretty sure you're gone.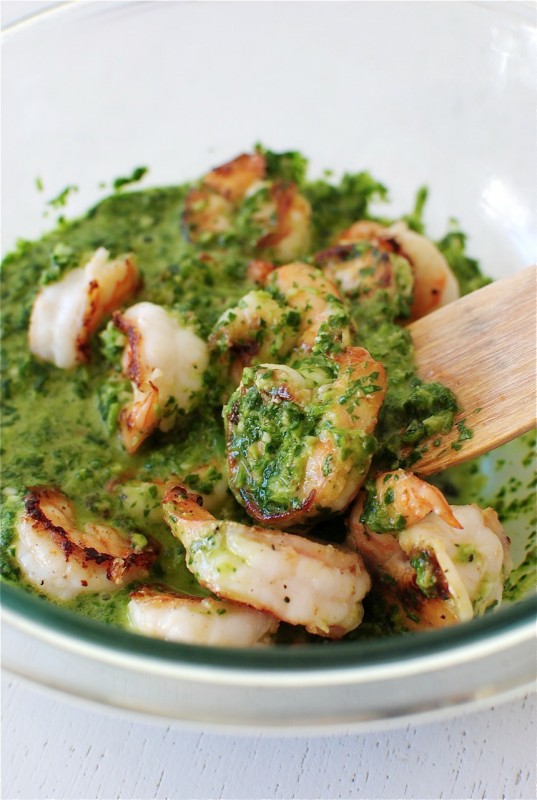 Once your shrimp is seared, you just introduce it to a super fresh cilantro pesto and watch them fall in love, get married, try for kids, realize they need medical help after many months of frustration, see a doctor and take the plunge with IVF, get pregnant and give birth to twins. And you're just so happy for this sweet little cilantro pesto shrimp tostada family that you almost don't want to eat them. But then you do. You eat them.
You're definitely gone now.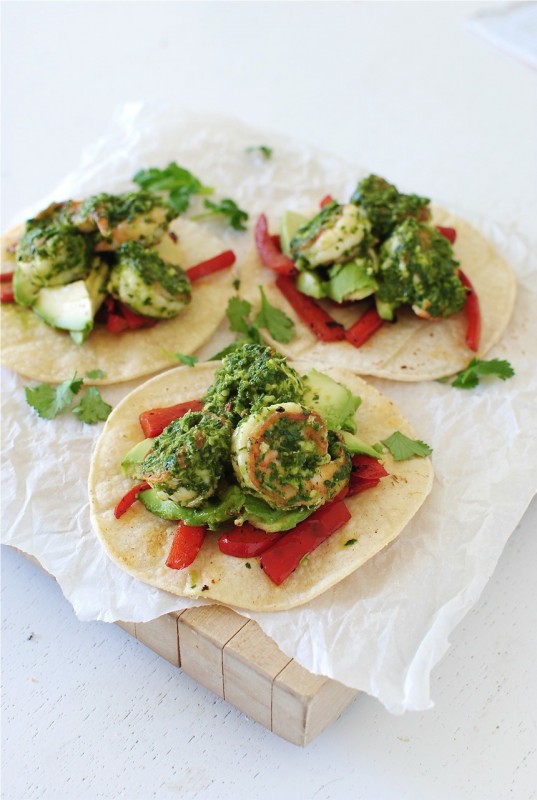 Don't forget to eat these.
Cilantro Pesto Shrimp Tostadas:
What it took for 6 tostadas:
* 1 pound shrimp, peeled and deveined
* 1 bunch cilantro
* 2 cloves garlic
* 1 Tbs. fresh lime juice
* 2 Tbs. olive oil, divided
* 1/3 cup freshly grated parmesan cheese
* coarse salt and freshly ground pepper
* 2 red bell peppers, cut into strips
* 6 corn tortillas
* 1 avocado, thinly sliced
Preheat oven to 400. Toast tortillas on a rimmed baking sheet until crisp, flipping halfway through, about 8 minutes. (You could/should also melt some parmesan cheese on the tortillas. The end.)
Heat a Tbs. oil in a sauté pan. Season the shrimp with salt and pepper; sear on both sides, 3 minutes total. Remove from the pan and add the pepper strips; sear 3 minutes on all sides.
In a food processor, add the cilantro, garlic, lime juice, remaining oil, parmesan cheese and a pinch of salt and pepper. Pulse to combine. Transfer pesto to a bowl and stir in the shrimp to coat.
Top toasted tortillas with red pepper strips, sliced avocado and the pesto shrimp. Make your mouth happy.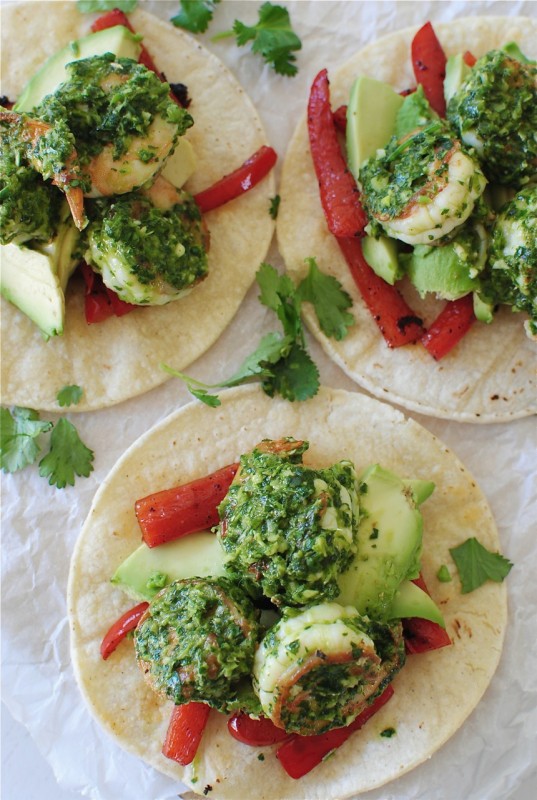 This is their family portrait.