Oh as if you didn't see this coming.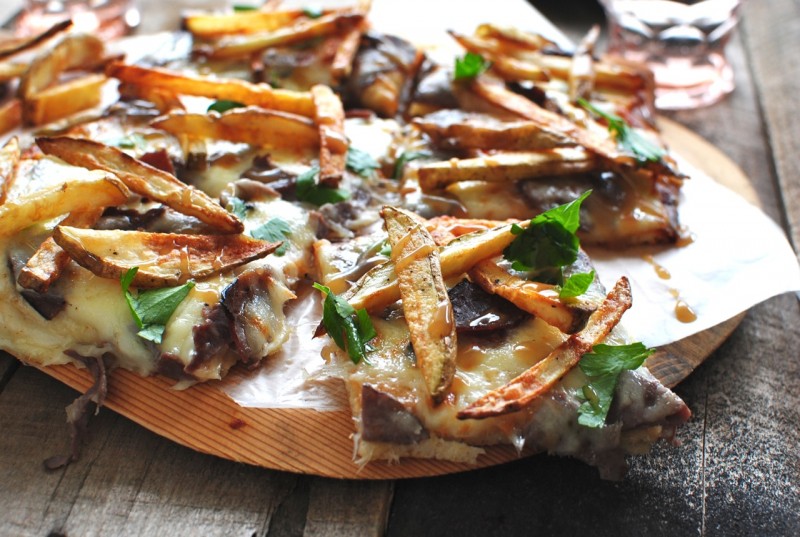 Sure, anyone can poutine some hotdogs. That's easy.
But have you ever thought of poutining a pizza pie? Because thiiiiis is a whole new ballgame. Actually not really. Anyone can do this too, so just ignore me. But don't!
It's an absurd monstrosity, yes. Pizza dough, french fries, deli steak, gravy, and melted cheese. A most blorbalicious monstrosity.
My male readers are like, "aaaaaand I'm back."
I'm keeping this short because I'm going to attempt another stuffed animal for the nursery. I've already made one! A little rabbit head named Lewis. Once I'm all done I'll definitely show you just HOW jank of a seamstress I am. It's horrifying. I'm most likely going to give my children nightmares. Maybe I should just stick to singing? Ehhhhhh.
Poutine Pizza for your face!