Yeaaah I'm pretty sure that punt wasn't even in the huddle when the kicker handed off that line of scrimmage in the neutral zone. Pretty sure of it.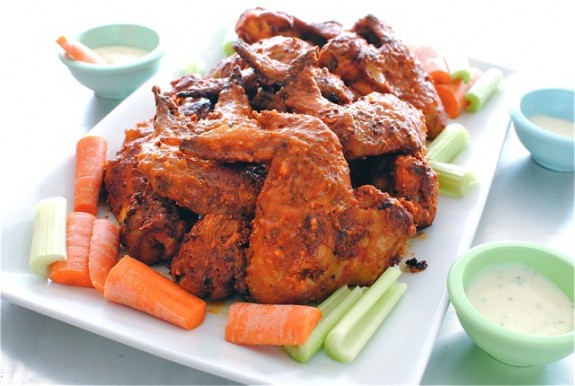 And then when that one interception turned into a fumble around the field goal, when it was blocking the blitz bomb? Totally didn't see that coming. My guess is that the pass rush tricked the safety tackle and the turnover was more of a screen pass than anything. Of course with the buttonhook dead ball touchdown. I mean it seems pretty obvious to me.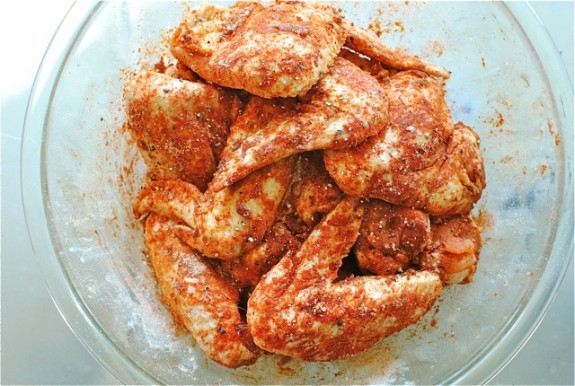 Look who's all studied up for the big match with the opposing football sports groups on Sunday!
….I'll let myself out.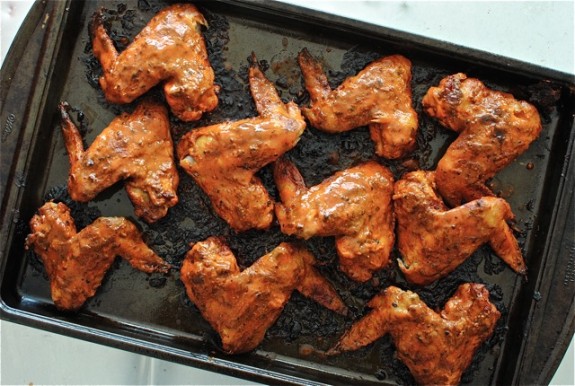 But I'm taking these wings with me.
You guys, these wings. These wings are actually invited to replace my blood. Not only do they rest overnight with a supernatural mystical dry rub, they're double coated in hot sauce, butter, BOURBON, more spice and the nectar of baby angels.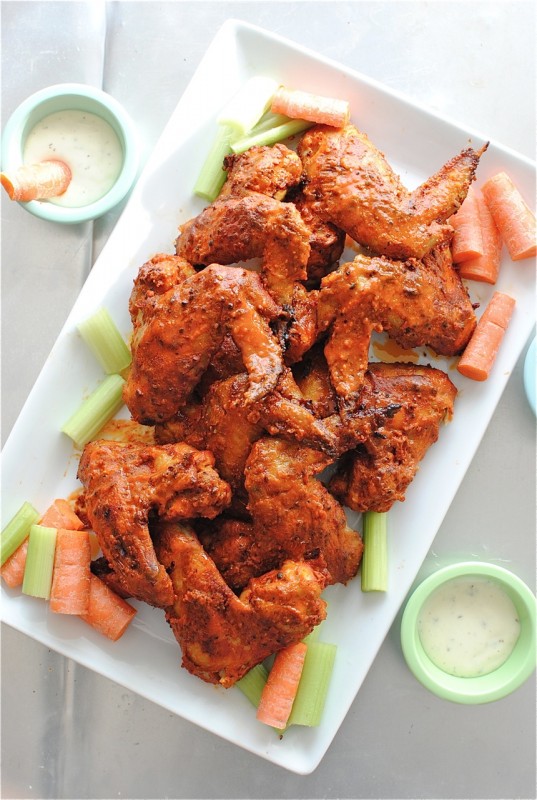 I think we both know what you need to do. No need for tears. Just do it.
AAAND here's a little game day round up I put together. Look at me all ROUND-UPING!
Turkey Taco Cups:                                                               Gourmet Chili Dogs:
Vegetarian Football Pizzas:                                              White Spinach Cheese Dip:
Turkey Sloppy Joe Sliders:                                                   Buffalo Chicken Nachos:
Buffalo Chicken Wraps                                                                     Beef Sliders:
Homemade Salsa:                                                     Brussels Sprouts and Prosciutto Bites:
 Baked Buffalo Bourbon Wings:
What it took for 10 wings:
* 2 Tbs. coarse salt
* 2 Tbs. smoked paprika
* 1 Tbs. cayenne pepper
* 2 Tbs. garlic powder
* 2 Tbs. onion powder
* 1 Tbs. freshly ground pepper
* 10 full chicken wings
* 6 Tbs. butter, melted and divided
* 1 cup Franks hot pepper sauce, divided
* 2 Tbs. bourbon, divided
* 1 tsp cayenne pepper, divided
* 1 Tbs. coarse salt, divided
* 1 Tbs. freshly ground pepper, divided
* carrots, celery and ranch for dipping
In a mixing bowl, combine the first 6 ingredients (through the pepper) and toss to mix. (I forgot to photograph the salt, if you're doing a double take.)
Rinse the wings and pat them dry. Liberally rub with the dry spices and refrigerate at least 6 hours and up to overnight.
Preheat oven to 400.
In a bowl, combine half of the buffalo marinade (butter, hot sauce, bourbon, cayenne, salt and pepper) and whisk until combined.
Toss the chicken with the marinade and arrange on a rimmed baking sheet. Bake for 60 minutes, checking at the 50-minute mark.
Have the other half of the marinade/sauce in a separate bowl and brush wings once more before serving.
Serve wings with celery, carrots, ranch and bleu cheese dressing.  Or rub all over your face like I did. What?
* CHEF'S NOTE. (I've always wanted to say that) Of course frying the wings will yield crispier skin, which is awesome. But baking them is a leetle healthier. Adapt and tweak and make your face happy.