Say that super fast, 5 times in a row.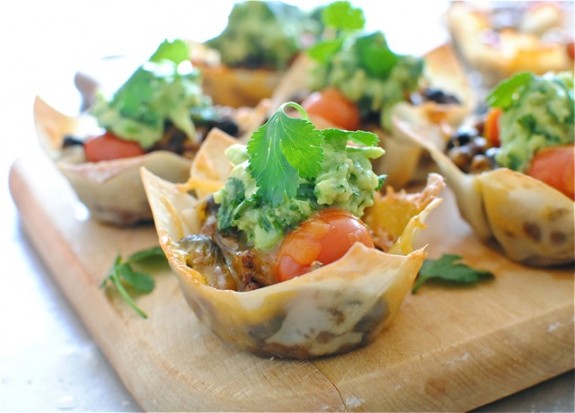 I actually tried it and my mouth looked really jank so I stopped.
So, okay, these taco cups? Total last minute decision this week and probably the best one I've made since purchasing a bra that actually fits.
Hahaha! Cups, bra… Uhhh, seriously why won't I backspace!?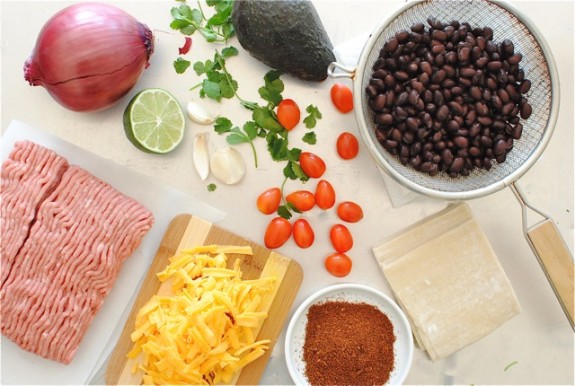 a-n-y-w-a-y.
I wanted to give you one more finger food option before the mega-mama-hoopla-gut-busting-flame-throwing-fireworks-acrobats-and-bunnies-out-of-hats-game-day-round-up post tomorrow.  So when I saw Adam and Joanne making their little fish taco cup versions I was like, SKIP. TO. MY. LOU.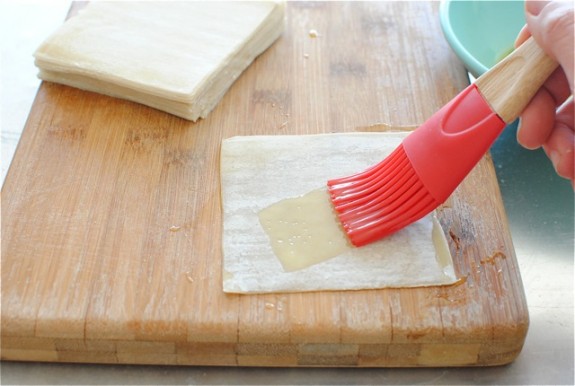 And obviously any game day without guacamole is a TOTAL LIE.
Icannotbegintotaaaayyyeeellyew.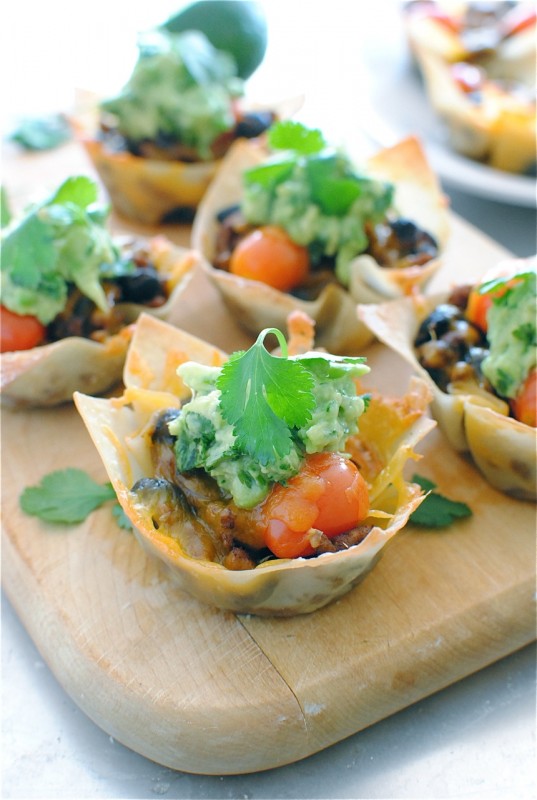 Just how good football will taste on Sunday.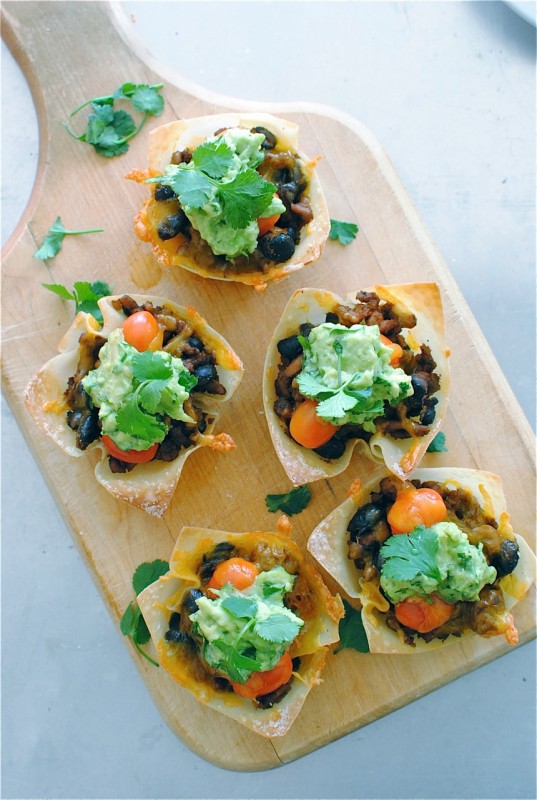 You're going to need to gazillionuple this.
Turkey Taco Cups:
What it took for 24 cups:
* 1 Tbs. extra-virgin olive oil
* 1/2 red onion, finely diced
* 3 cloves garlic, minced
* 1 pound ground turkey
* 1 (14.5 oz) can black beans, drained and rinsed
* 4 Tbs. favorite taco seasoning
* 1 pint cherry tomatoes
* 2 cups shredded cheddar cheese
* 24 Won Ton wrappers
* 2 avocados
* 1/3 cup freshly chopped cilantro
* juice from 1 lime
* coarse salt and freshly ground pepper
Preheat oven to 350.
Heat oil over medium-high in a skillet. Add the onion and saute for 3 minutes. Add the garlic and saute 1 more minute.
Add in the ground turkey and cook until browned, 5 minutes. Add the taco seasoning and cook another minute. Add in the black beans and cook 2 more minutes. Season with salt and pepper.
Lightly coat each won ton wrapper with oil and nestle into a muffin tin.
Stick in the oven for 3 minutes, to start the crisping.
Remove from oven and fill each cup with the turkey mixture and tomatoes. Top with cheese and stick back in the oven for about 8 more minutes, until the cheese melts and the won tons crisp up. Keep an eye on them!
While they're baking, whip up your quick guacamole. Mash the avocado and then add in the cilantro and a good squirt of lime juice. Season with salt.
Top each turkey cup with a dollop of guacamole and garnish with a sprig of cilantro. Give a nice squeeze of lime over each cup and serve immediately!