** I want to apologize if this is the 15 thousandth time you've gotten this post. Elves are experimenting behind the scenes. Thank you. **
I sweaaaaaaaaaar this is the last time I make you suffer through anything brusselsy or sprouty. Okay for at least 5 hours.
Although, something makes me think you're starting to like it. Uh huh. Call me insano, but I have a feeling these little feisty cabbages bring out the giddy pants in ya. You kind of want to cradle them. Give them a paci. Tuck them into bed. In your belly.
(oh hi, cold medicine.)
Just look at these little sprout and prosciutto bookies. Look.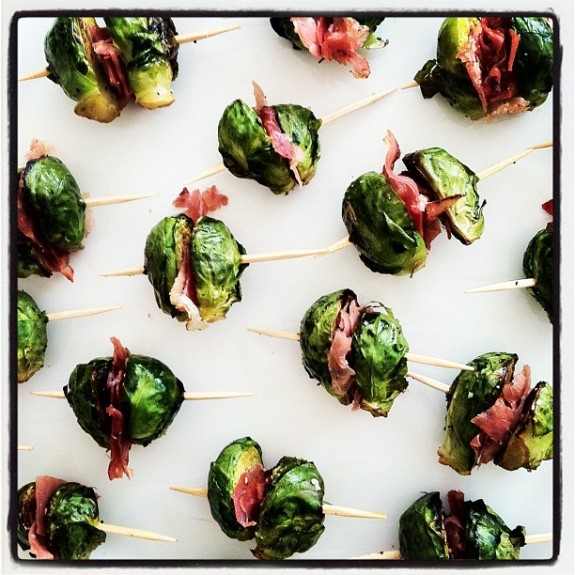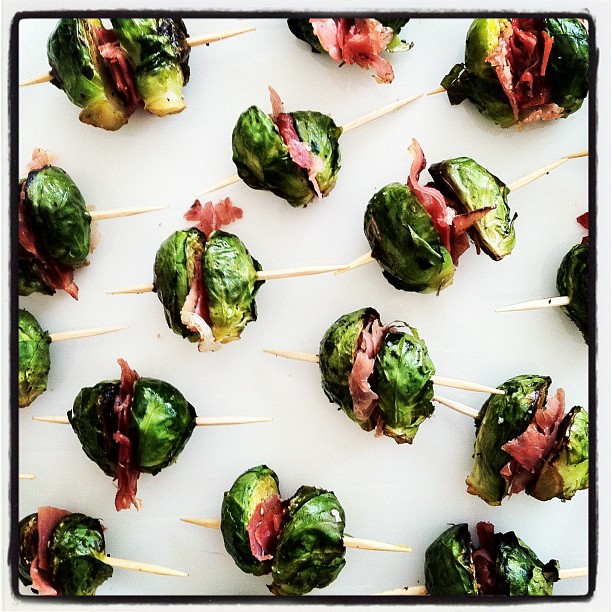 You need to make and eat these faster than you can say "sprout and prosciutto bookies." True story.
Here's the low down on how!
***Okay, while I have you, I gots a querstion fer ya. A lot of you are subscribed to get email notifications of new blog posts. WELL, something has gone jank-a-roo and I don't THINK you're getting my emails anymore. Are you? I've been trying to willy nilly behind the scenes with my Subscriber2 plugin, because it was working just fine, and now it's giving me the bird.
MY QUESTION: Would you recommend I switch over to Feedburner? Is that a hassle for you? Is it easy for me? Will tears be shed? Should I brush my hair for it? Do your ears hang low? Do they wobb…   HELP!
This now concludes the "I KNOW NOTHING ABOUT TECHNICAL RIFF RAFF AND IT MAKES ME WANT TO STAB MY FACE" segment of the day.
Thank you.