I have the best news ever!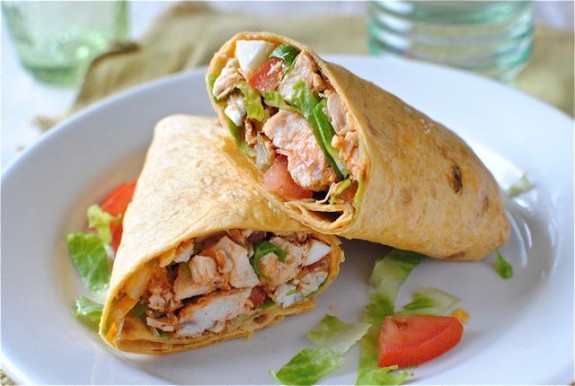 I'm sick.
I blame my husband and whatever jerk or jerkette passed it along to him at work. Friday he came home complaining of sinus pressure and hints of fatigue and I was all, SISSY. But then I ran to the bathroom, rubbed echinacea powder and Robitussin all into my body pores, climbed into my very stylish bubble outfit and hid under the bed.
It didn't work.
Sooo, before I go hook up a green tea IV drip and snort crushed cough drops for the next 13 hours, I need to show you these buffalo chicken wraps.
Mother of Mary and all the babies that drink the morning dew, these wraps….oh….my…
I don't know what my deal is but lately I've been u-b-s-a-y-e-s-s-e-d with any and all things buffalo. Like, so much that I would lick buffalo sauce straight off a dirty floor if times got ugly enough.
WHOAAA, BEV. Yeah, I should seriously stop right there and go back to bed.
(I still would though.)
If you suffer from the buff-a-freak sickness like I do, add these thangs to your game day menu. Actually, just add them to your to-do list for this morning.
I'm going to go add buffalo sauce to my green tea now. Goodbye.
Buffalo Chicken Wraps: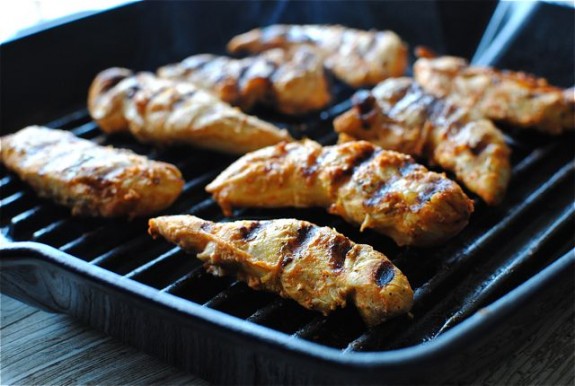 I'm showing you what it looks like all layered, but take your little fingers and jumble it all up together so that the sauce and dressing coats everything. And then glug some more hot sauce on it. And then a little more. Okay one more.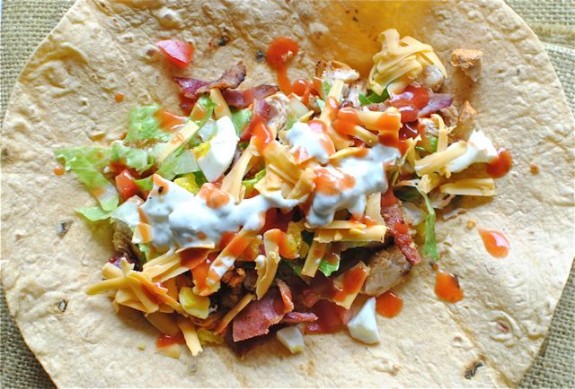 Ugh. Why don't I have this on my breakfast plate right this second?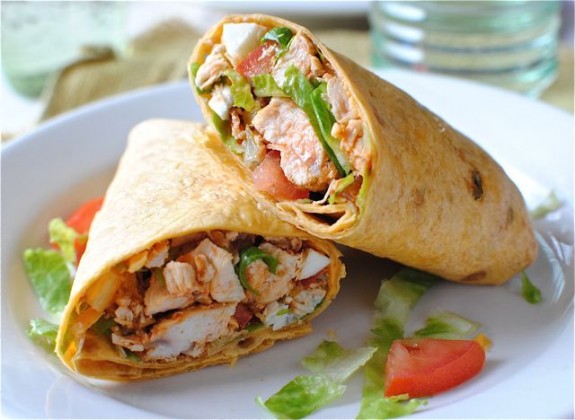 Buffalooooooo.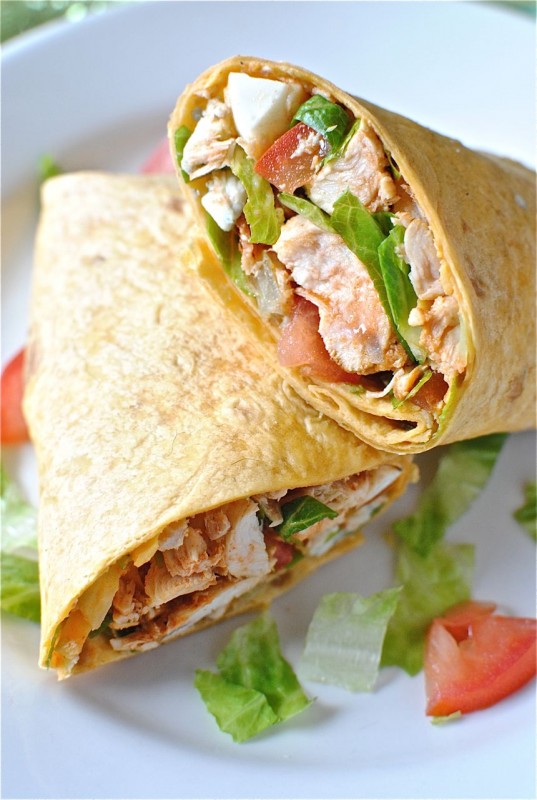 I just re-read my post and only 3 words were in all caps. I really AM sick. Oh! Make that 4.
 What it took for 4 wraps:
* 1 Tbs butter, melted
* 1 pinch cayenne pepper
* 1 pinch freshly ground pepper
* 1 pinch coarse salt
* 1/2 cup hot pepper sauce, divided (I used Franks)
* 1 pound chicken tenders
* 2 cups shredded romaine lettuce
* 1 roma tomato, diced
* 4 slices bacon, cooked and coarsely chopped
* 2 eggs, hardboiled and coarsely chopped
* 1/4 cup ranch dressing
* 1/2 cup crumbled blue cheese, divided
* 1 cup shredded cheddar cheese
* 4 large jalapeno cheddar tortillas
Combine the butter, cayenne pepper, black pepper, salt and 1/4 cup of the hot pepper sauce in a bowl. Whisk to combine. Add the chicken and toss to coat. Cover and marinate for however long you want to. An hour or more.
Heat an indoor grill (or outdoor, whatevs) over medium-high and coat with cooking spray. Add the chicken tenders and grill until cooked through with nice grill marks on both sides, about 8 minutes total. Remove from grill and roughly chop.
Whisk the ranch with 1/4 cup of the blue cheese crumbles. Or buy blue cheese dressing.
Heat up the tortillas in the oven or microwave and start crafting your wraps. Layer some chicken in the center, followed by bacon, eggs, romaine, blue cheese, cheddar, the dressing and a few more good glugs of hot pepper sauce. With your fingers, mix up the filling so the dressing evenly coats all of the ingredients.
Roll up the burrito and tuck in the corners. You can throw it back on the grill if you want, or if you're a ravenous freak, go ahead and slice in half and demolish.
OMG.