I'm not gonna sing.
I'm not gonna sing.
I'm not gonna sing.
I have an idea. What if I sang something NOT patriotic? Like a good ole Wilson Phillips tune? A favorite '80s sitcom theme song? A nice hum of Claire De Lune? Mmmmmmm mmmmm mmm mmm mmmmmmmmmmm? Yeah that doesn't work.
Fawn, yew gawz. We'll take a rain check on the tunes (this time) and take a quick stroll through a super easy roundup I put together for ya!
I'm going to keep it short because I know many of you are already splitzville and lake-bound. Plus I need to pack my stuff and figure out how to apply self tanner without looking like a safari gone horribly wrong.
1) Lemony Potato Salad: THIS is good stuff, man. The potatoes are roasted and tossed with a bunch of lemon juice and Greek yogurt. Your mind is gonna freak itself.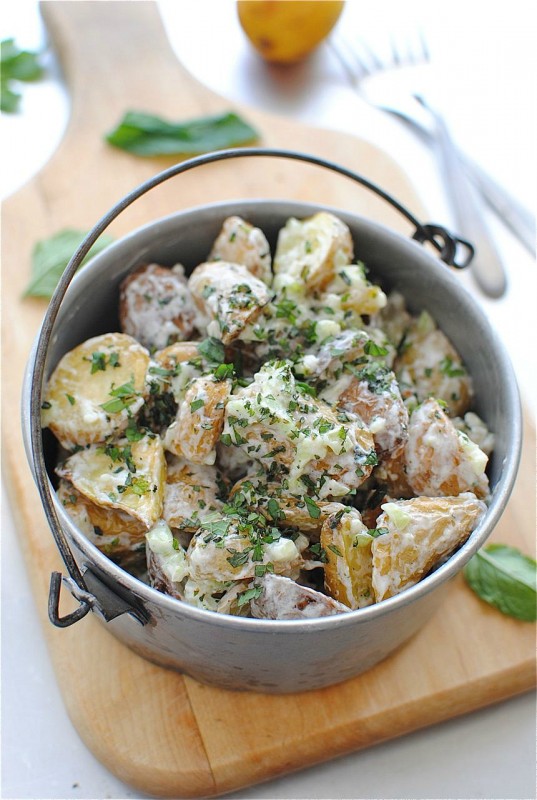 2) Grilled Pineapple and Corn Salsa: I posted this salsa semi-recently and it's still all I can think about. I'm talking about GRILLED pineapple. And the people said omg amen.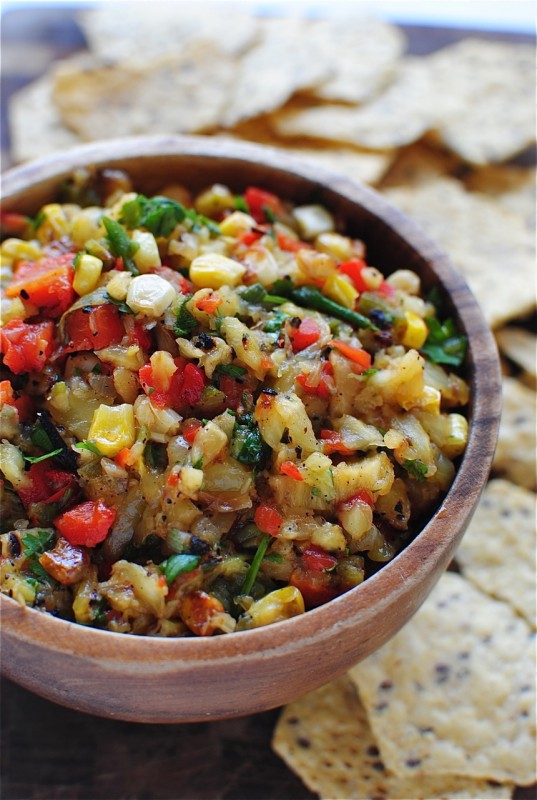 3) Late Summer Grilled Corn Salsa:  Seriously another dreamboat salsa. Except this one has okra in it. Gives you the excuse to overuse "y'all."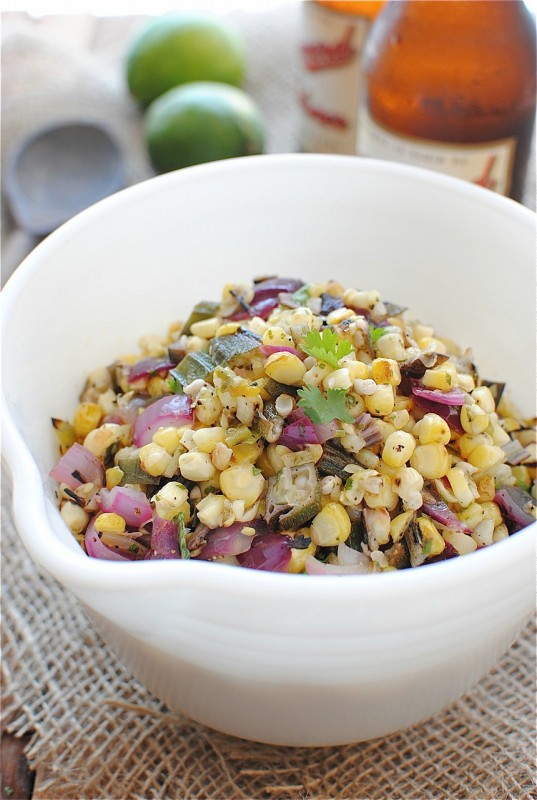 4) Cajun Shrimp Guacamole:  This guacaheaven recipe belongs to Gaby, but I know know know that if it found its way to your party this week, you'll get like, 43 phone numbers. Do people still do that?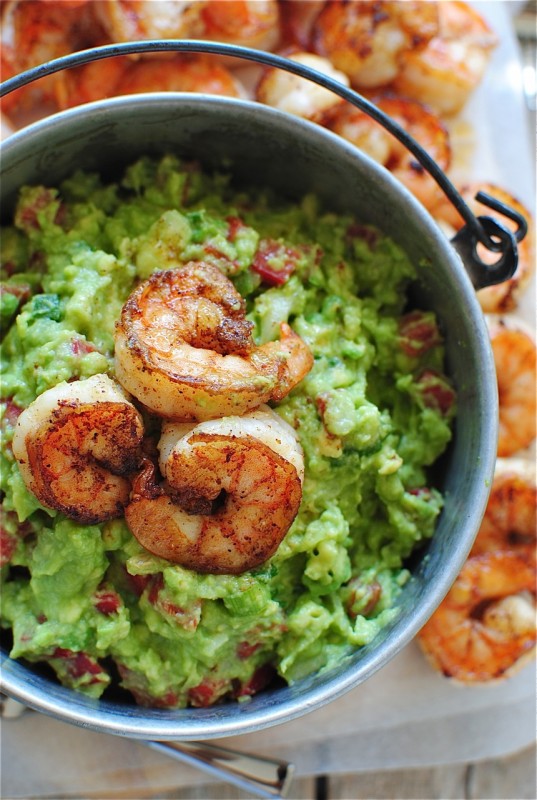 5) Peach, Blue Cheese and Honey Crostini: And THIS dreamy crostini recipe belongs to Heather. But I know know know that once that blue cheese hits your lips, you will see stars. HAHAHAH, get it?! Stars? You'll see stars? Like in the fla – never mind.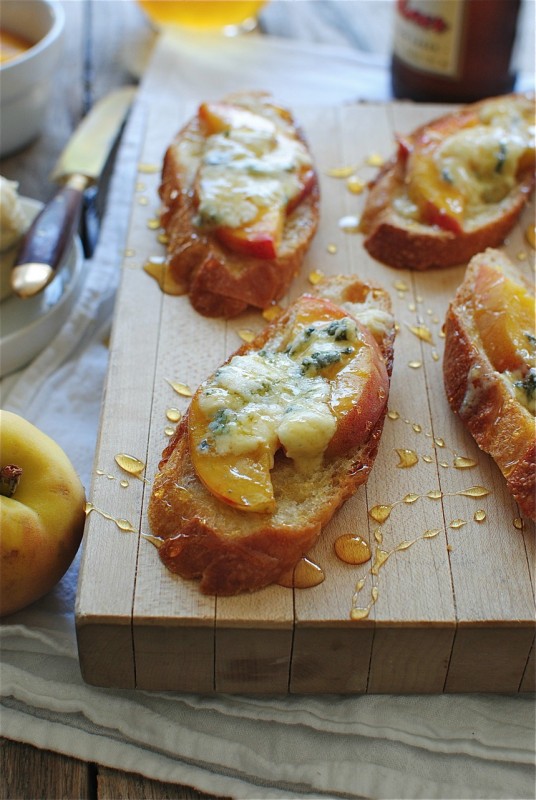 6) Southern Fried Okra: Dudes. Fried okra. The end.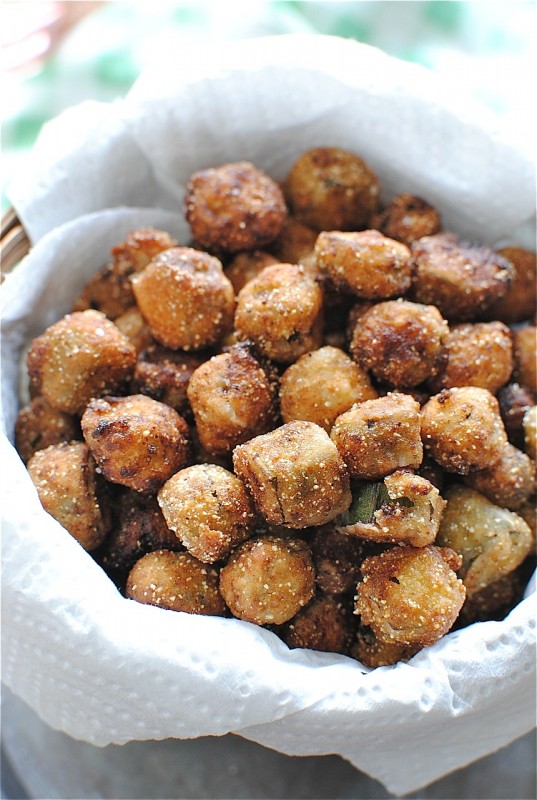 7) The Weidner Steak Marinade: I know this photo is extremely awkward, but if you're in the market for a new steak recipe, give her a go! P.s. Those are not my fingers. Thank you.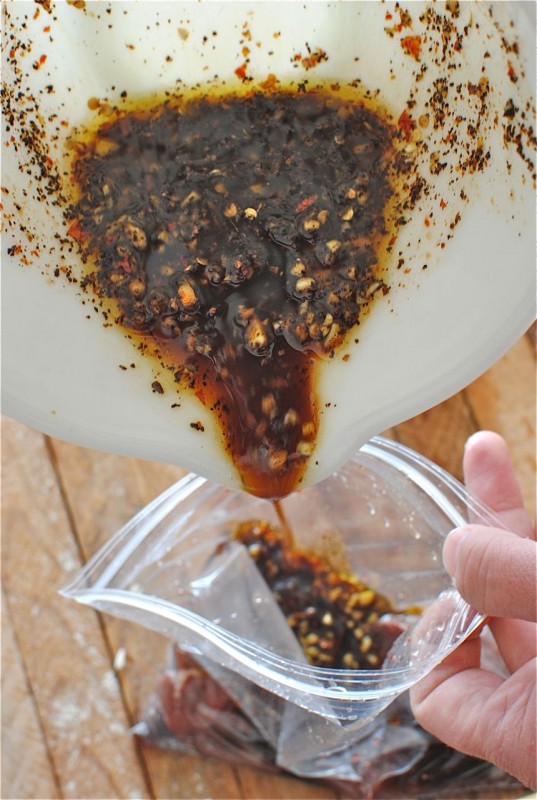 8) BBQ Pulled Chicken Tostadas: BBQ. Pulled. Chicken. Tostadas. Are you sure you don't want me to sing something?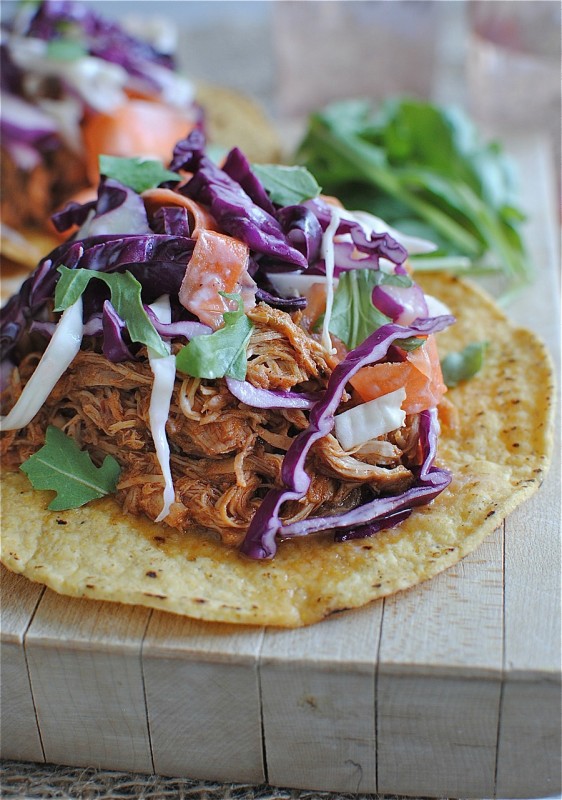 9) BLT Tostadas: More tostadas! I know I JUST posted these like 25 seconds ago, but a slew of you have already made and posted them to your IG and it makes me squeal like a baby kitten. Dew eet!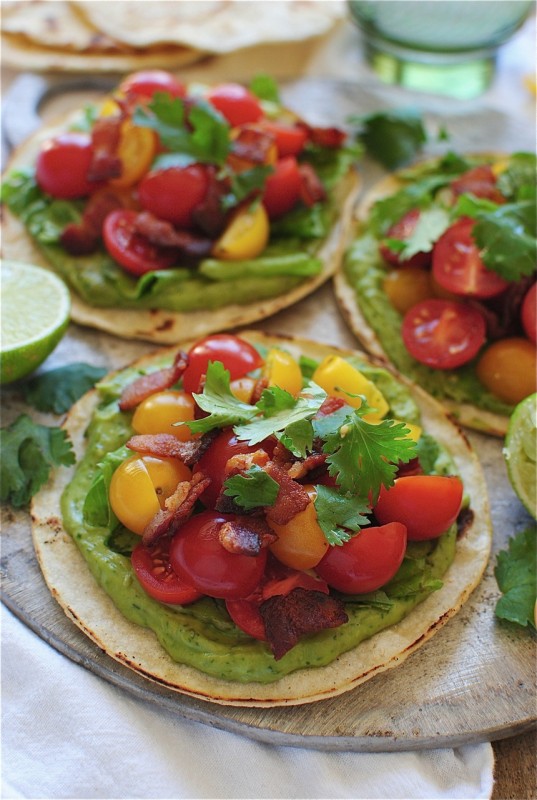 10) Turkey Burger Salad with Pub Dressing: Remember when I put a cheeseburger on a salad? Me, too.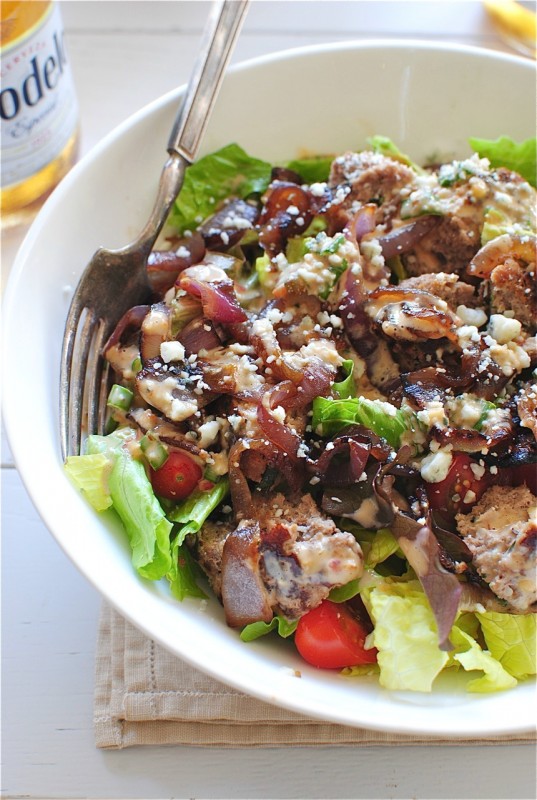 11) Curried Bulgur Sliders: And for your veggie & veganites, here's a quick bulgur slider recipe that is SOOOO stinkin' gerd. They aren't grilled or anything, but you're still a good person.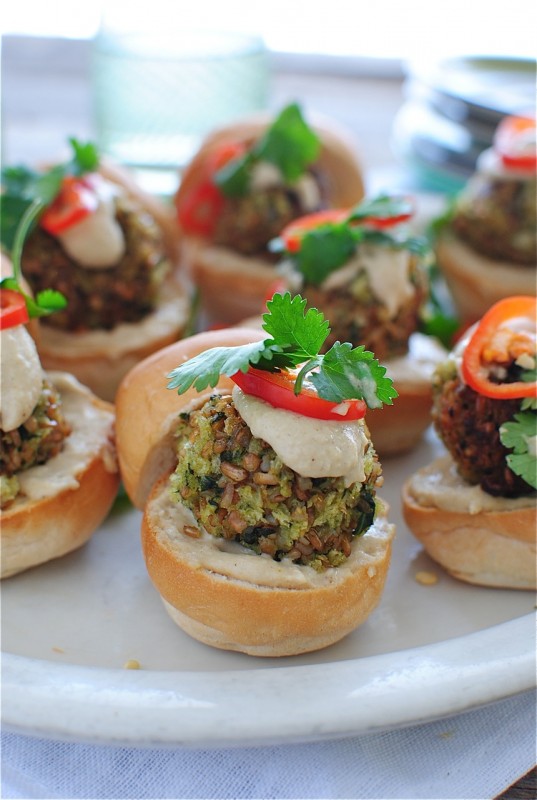 12) Watermelon Spritzers with Lemon and Honey: This one is an oldie but a goodie. SUPAH refreshing, bebe. And it's booze-free, in case you're knocked up or detoxing or incredibly hungover.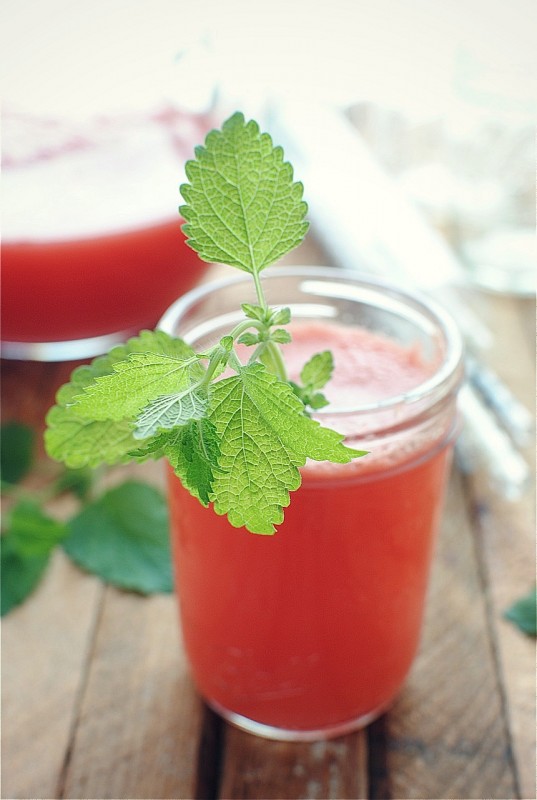 13) Lemon Balm and Crystallized Ginger Granitas:  Is it dessert? Is it a drink? Is it time to make some? Yes.yes.yes.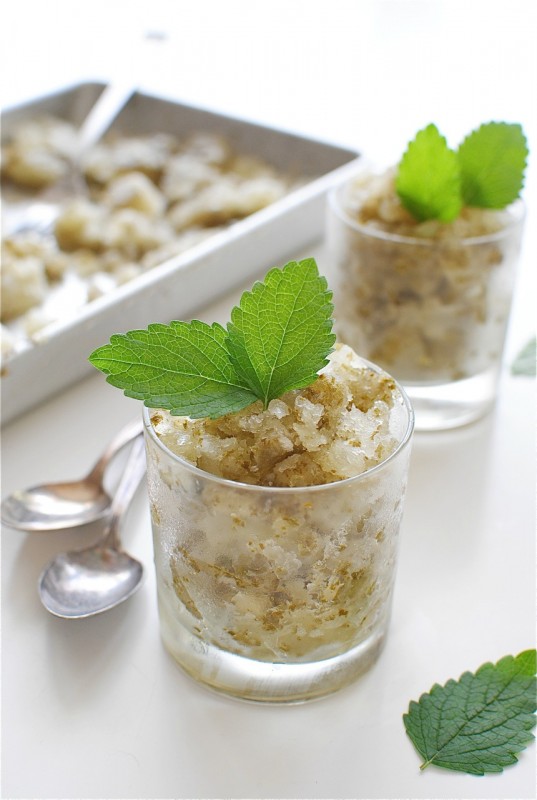 14) Strawberry Puff Pastry Bites:  And lastly, a quicky bo-bicky strawberry dessert thingy! You could always add blueberries to make it more America-d. Or not. Or you could. Or you don't have to. Or you might want to. Or you might not. Are you SURE I'm not allowed to sing?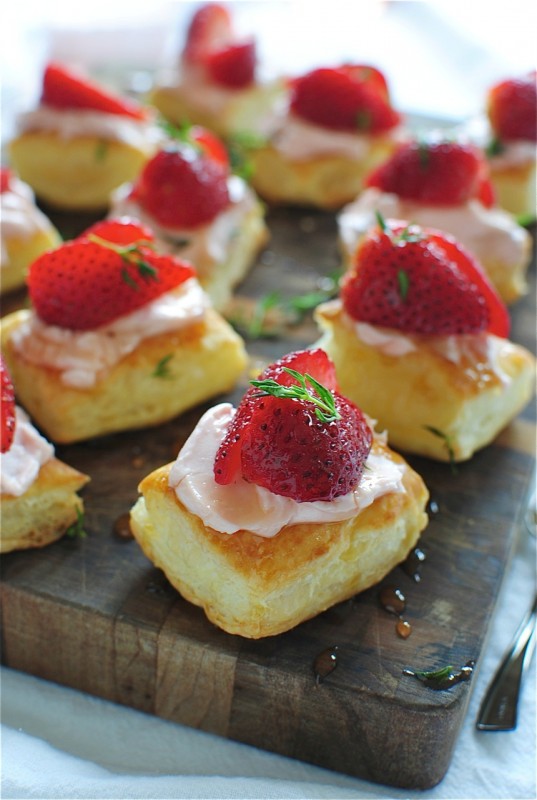 Hope you all have a fantasticalized long holiday weekend! Please don't put your head over the fireworks as you're lighting them. Also, wear bug spray. And eat a bunk ton of ice cream.
AND THE ROCKETS' RED GLAAAAAAAARE, THE BOMBS BURSTING IN AAAAAAAAIIIIR.
Oh as if I could hold that back.