These.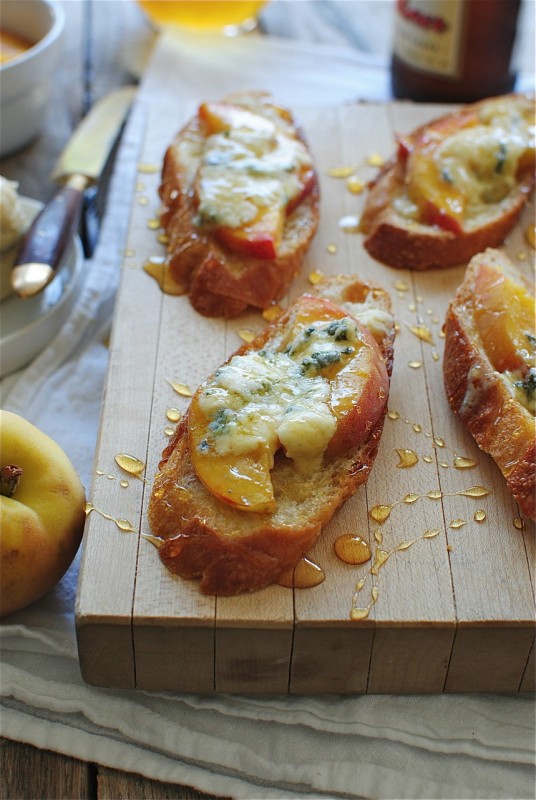 It would be ridiculous for me to attempt to put into human words just how monumentally delicious these crostini are.  Just imagine yourself on the kitchen floor, in a puddle of your own drool mixed with a little honey, body limp, mind numb, and a trail of expletives escaping your lips. Got that? NO WHERE CLOSE.
So guess what happened yesterday! My insanely stunning friend Heather Christo published her first cookbook! And holy almighty is it ever gorgeous.
Heather is the type of person that when you meet her in person for the first time, you (I) can't stop staring at her. She can't be real, right? And then you (I) reach out to touch her because you're (I'm) pretty sure she's a pinup cartoon character created by the outside world, and then you (I) gently place a hand on her clavicle and she snaps back at you (me) like, "dude, get your hand off me," and you (I) say, "oh crap, you are not make believe! and you smell so good."
You basically want to Facebook friend request, like, all of her features.
Look at her book!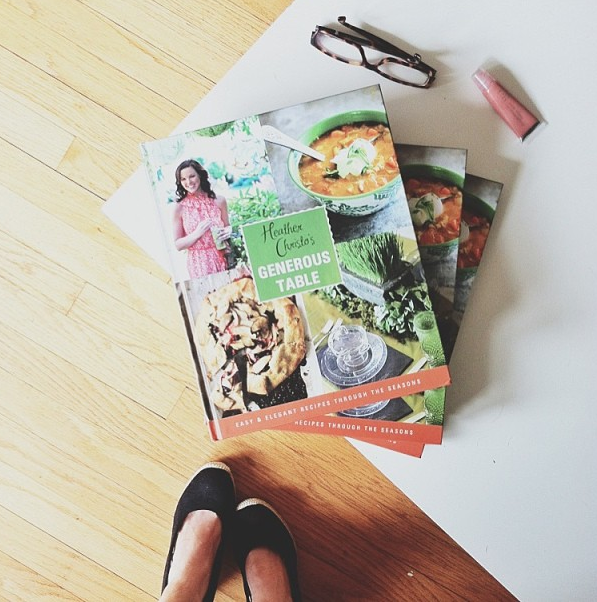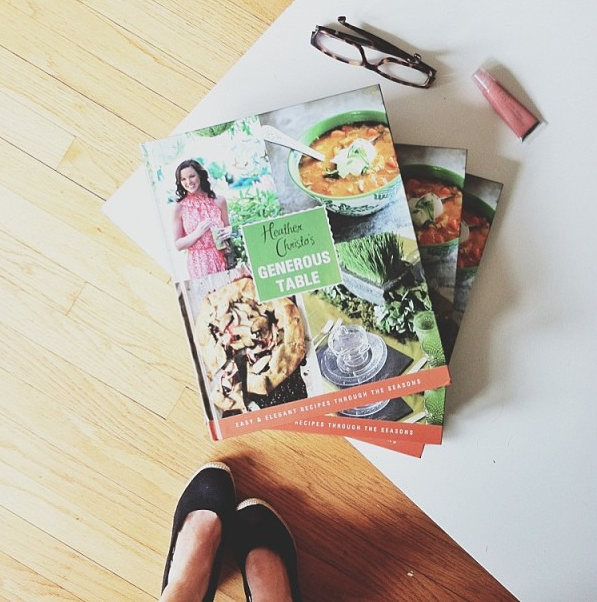 The book is a perfect reflection of Heather. The pages are soft and the photography is beautiful. The mood is tender and suave, yet homey and inviting. I sleep with this book at night. But don't tell Heather!
This is the thing. I have two extra copies and they need to cuddle you to sleep, too. Like always, to win them, I have an INSANELY important question that you simply must answer for me!
But FIRST, just go look at her cookbook trailer and try not to pet and/or lick your monitor.
If you don't win this contest, you can always hit up Amazon to clicky click this book into your grasp and possession and life.
I can't stop thinking about these crostini. Heather, will you move into my mouth?
I mean house?
Okay, mouth?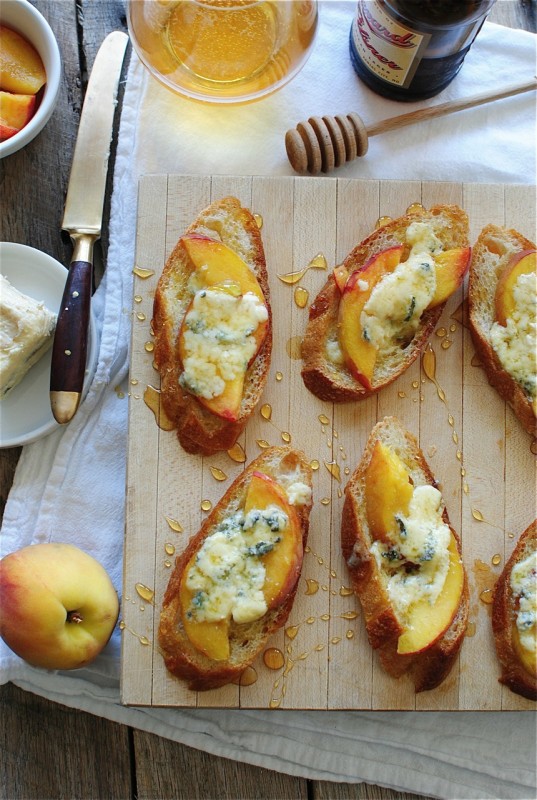 Okay, what are you doing this weekend? Mowing the lawn? Shoveling snow? Eating crostini? Filing your toenails? Or all of the above? Or none of the above?
Aaaaand of course for extra entries you can always follow me here, here, here and here, and just leave a separate comment on this post letting me know!
I will announce TWO winners next Wednesday, May 8th. This contest is open to U.S. residents only, please. And thank ya!
Crostini with Peaches, Blue Cheese and Honey:
(from Heather Christo's Generous Table)
What it took for 12 crostini:
* 1 baguette, cut into 1/2-inch slices
* 2 Tbs. olive oil
* 1 clove garlic
* 1- 2 peaches, pitted and sliced into thin wedges
* 8 oz Cambozola cheese
* about 2 Tbs. honey
Preheat oven to 400.
Arrange the baguette slices on a rimmed baking sheet. Drizzle the oil over the bread. Bake for 7 minutes, or until the toasts are lightly golden. Remove from the oven and rub each toast with the raw garlic clove. Arrange the peach wedges over the bread. I was able to get 2 little wedges per toast. Then divide the cheese over the peaches and place back in the oven for another 5 to 7 minutes, or until the cheese is melting and the peaches have softened.
Remove from the oven and drizzle with honey. Serve 'em to only yourself!
Okay, fine. To your guests or whatever.
Heather Christo's Generous Table by Heather Christo © 2013 Kyle Books