I can't wait to tell you all about these.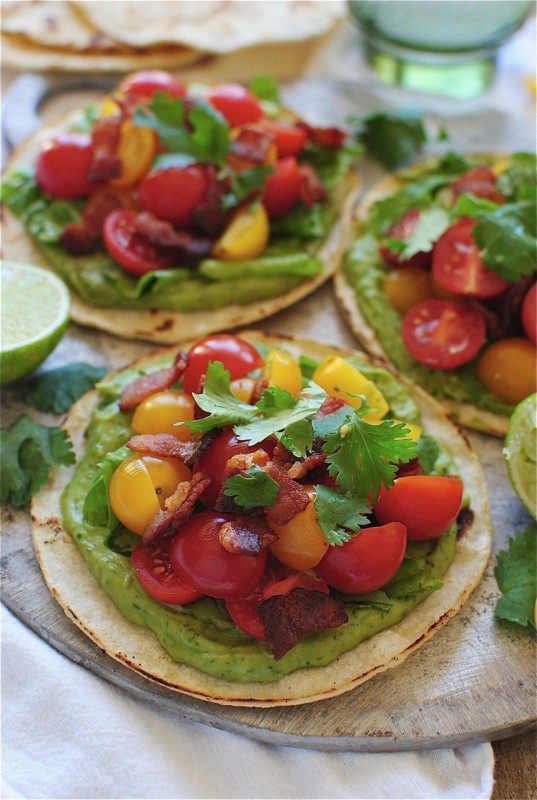 But first, an ant just walked across my forehead. Just cruised across my head like it's backpacking Europe or something. And of course I completely freaked out, feeling the tiny tickle. Because at first I didn't know what it was! Was it blood trickling down my face? A tarantula? A salt water eel? You never know.
But it was just an ant. Why did an ant cross my face? What is this, THE SPANISH INQUISITION? (Nobody expects the Spanish Inquisition! Name that show.)
We have a little ant problem in our kitchen right now. Isn't that kind of gross? Hi, summer. Drive through.
I'm positive that it has nothing to do with the fact that my husband can't figure out how to clean up after himself. Leaves little spills here and there on the countertops. Little bit of strawberry syrup, maybe. Celery stalk ends. Apple cores.
What was I talking about?
Would ya just look at this avocado mayo? Or is it avocado-mayo? Avocado/mayo? Avocado*mayo? Avocado%mayo? Avocado!mayo? Avocado+mayo=<3?
I like the last one. Wasn't that a fun little game?
Wait, where did you go?
This meal is like summer hitting you in the face with a baseball bat. A very delicious baseball bat.
Bacon: SPLAT
Grape tomatoes: BAM
Avocado+mayo=<3: BOOM
Crispy tortillas: BURN
Fresh garden lettuce: POW
Cilantro and lime juice: GIVE ME A PACI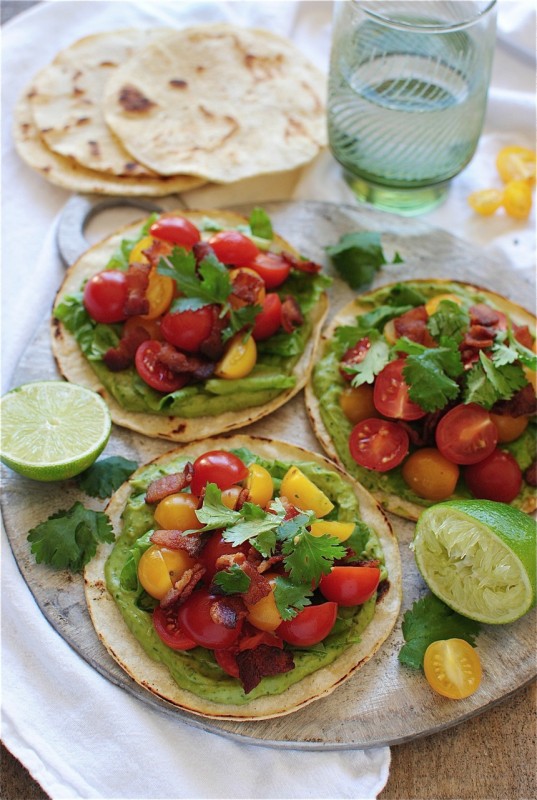 Plus it takes less than 30 to pull together. HA-BOOYA.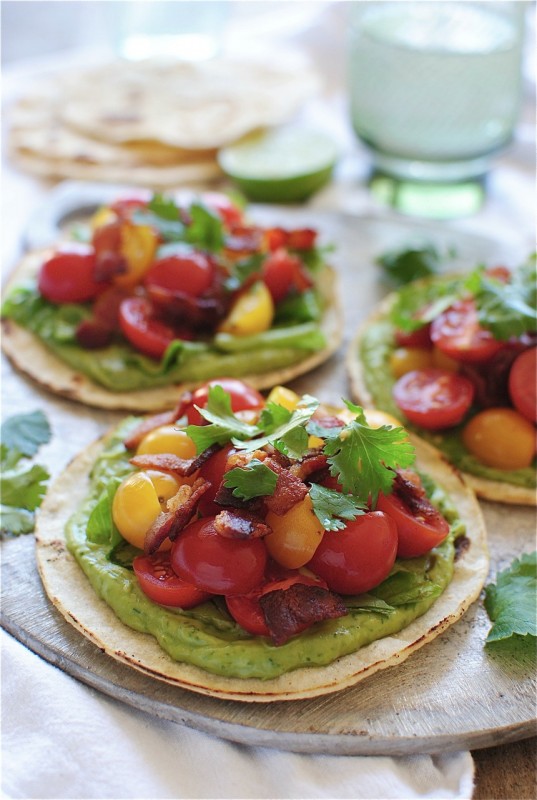 Shall we?
BLT Tostadas:
What it took for 6 tostadas:
* 6 strips bacon, cut into small chunks
* 1 large avocado, pitted, peeled and halved
* 2 Tbs. mayonaise
* 1/2 cup cilantro, plus more for garnish
* 1 Tbs. fresh lime juice
* 1 pinch of coarse salt
* 1 1/2 cup torn bibb lettuce (or romaine, spinach, whatever you have)
* 1 cup red grape tomatoes, halved
* 1 cup yellow grape tomatoes, halved
* 6 corn tortillas (yellow or white, your call)
Bring a large sauté pan to a medium heat. Add the bacon and render until nice and crispy. Using a slotted spoon, transfer the bacon to a few paper towels to drain. Discard bacon fat, but leave any tiny drippings in the pan. Like, don't wipe it clean.
In a food processor, combine the avocado, mayo, cilantro and lime juice. And a pinch of salt! Blitz until smooth and creamy and dreamy and steamy. Wait, what?
You're almost done.
Bring the pan back to a medium-high heat. Add the tortillas and crisp them up in the last bit of bacon juices. Oh, man.
Evenly spread the avocado-mayo over the tortillas. Top with lettuce, a heaping mound of tomatoes, and the bacon crumbles. Garnish with cilantro leaves and give them a good spritz of lime juice.
Pawwwwwfect.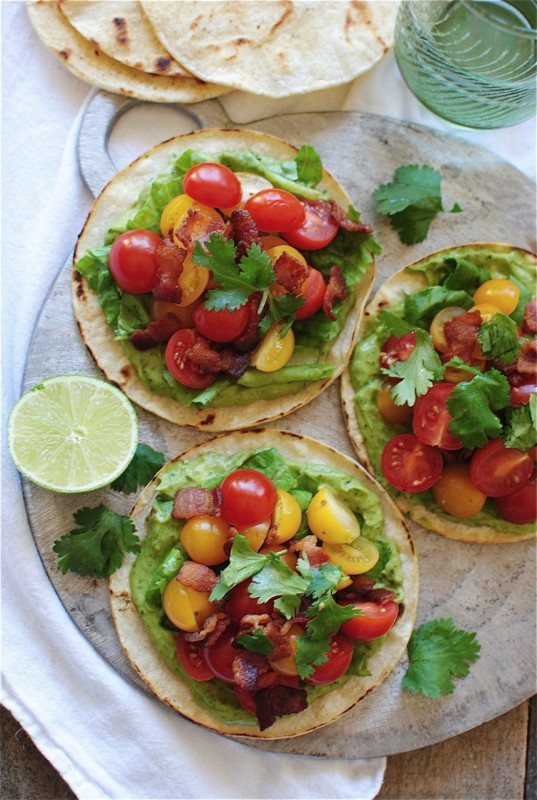 Oh, oh, oh! By the WAY, Google Reader goes bye-bye in like 20 seconds, so if you follow me there, you'll have to start following me in the ABYSS. Just kidding. You can transfer all your blogs to two different places, Feedly, or Bloglovin.
Here are two links that give you super eaaaasy step-by-step instructions on how to make this switch. And I swear it's so easy. I now use Feedly and I totally dig it. It's clean, pinteresty, and does my dishes.
Not really on the dishes thing. But they should seriously work on that.
http://blog.feedly.com/2013/03/14/google-reader/
http://blog.bloglovin.com/2013/03/moving-from-google-reader-to-bloglovin/
Okay now go make some dang tostadas.