DING DONG.
The doorbell rings. The sun has set. I'm in egg nog-stained yoga pants and my sock bun doth saggeth. Gripping the 14 heart attacks scrambling to escape my chest bone, I walk over to the kitchen window and peek out to see a UPS truck zipping away, leaving me with a gigantic cardboard box at the front step.
"Do whaaaat?"
I drag the box in. It's COLD. I look at the side, "Omaha Steaks."
"Say whaaaat?"
Right then my phone buzzes, alerting me of a text. It's from my mother-in-law. "MERRY CHRISTMAS! I GOT YOU STEAKS! AND CHICKEN! AND PORK! AND THERE'S A KNIFE SET IN THERE!"
"What whaaaaat?"
She wasn't lying. We had just been delivered a metric tone of frozen meat, saving me approximately $6,294 dollars at the grocery store.
Once the news hit Aaron's eardrum frequencies, I had quite the hot mess on my hands.
"IwantsteakIwantsteakwhendoweeatsteakcanweeatthesteaknow?"
Um, wipe the foam away from your mouth, dude. You look like you might kill someone.
Now, I realize marinades are a sacred and precious creation to each MARINATOR (oh! – Martha Stewart superhero movie? PATENT PENDING) but I'm so in love with ours that I might lose a limb if I don't show you. It's zingy. It's spicy. You're going to want to stick a straw in it and be alone for a while.
Oh, and p.s. When the clear package says, "DRY ICE. DO NOT TOUCH." ….Don't touch it.
The Weidner Steak Marinade:
(Can anyone teach me how to put little fonts over the ingredients?)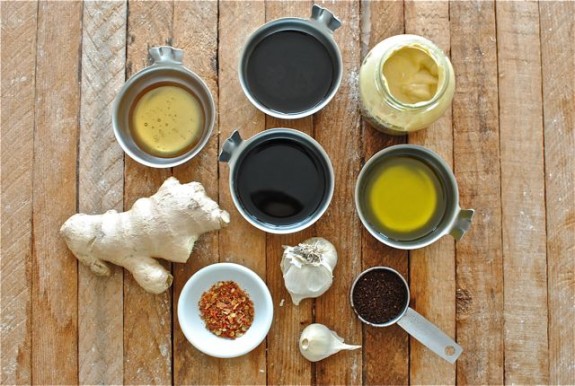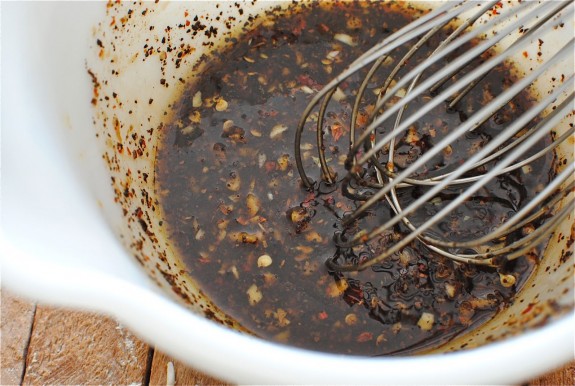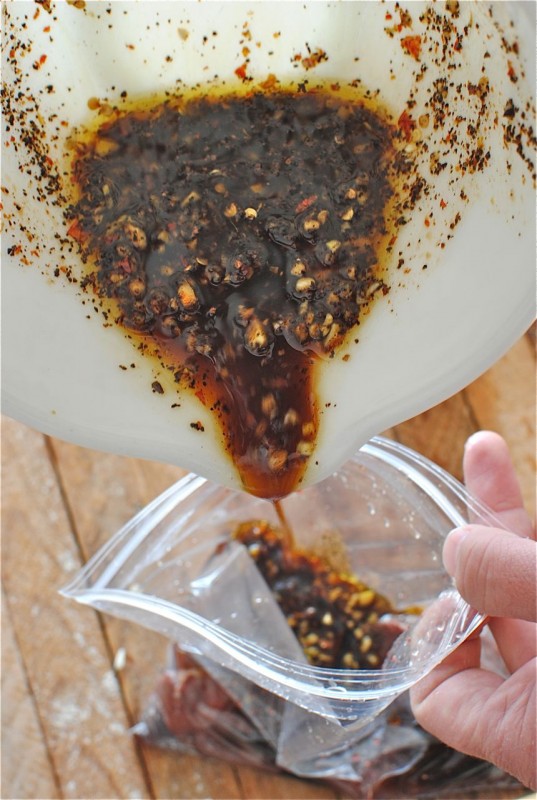 See that manly hand right there? Not mine, folks.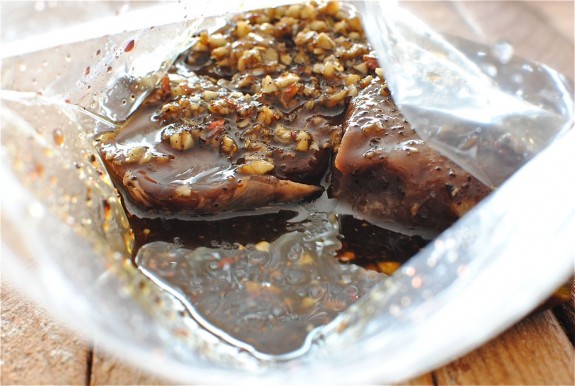 This is the part where I subliminally ask you to "like" me on the Facebooks. See how I did that? You didn't even see it coming.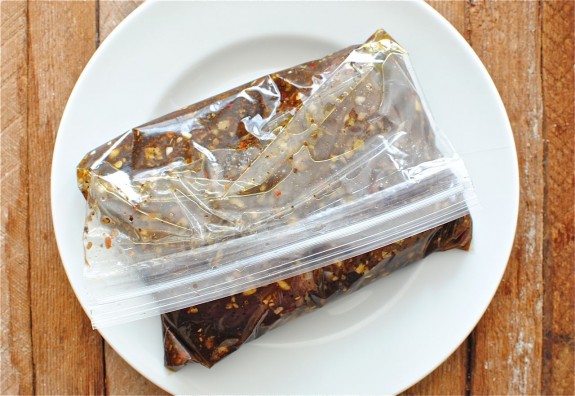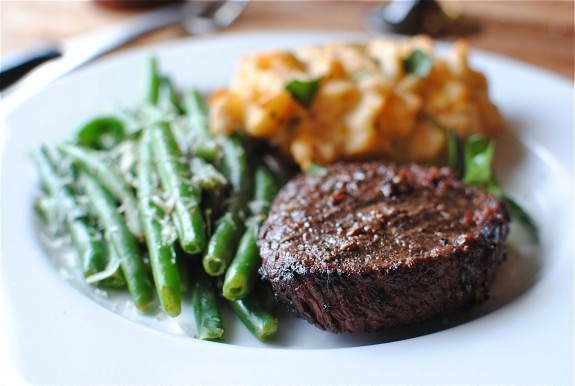 What goes into your marinade? Booze? Gold? Lottery Tickets? I need to know.
What it takes for 1 cup:
* 3 Tbs. extra-virgin olive oil
* 2 Tbs. soy sauce
* 2 Tbs. worcestershire sauce
* 2 Tbs. honey
* 2 Tbs. Dijon mustard
* 2 Tbs. freshly minced ginger
* 3 cloves garlic, minced
* 1 pinch crushed red pepper
* 1/2 tsp coffee grounds
In a small bowl, whisk all of the ingredients until combined.
Place steaks into a sealable plastic bag and pour the marinade into the bag.
Seal and place in the fridge for at least 2 hours and up to 24 hours.
Grill steaks on medium high to your desired doneness. We like medium rare, which is about 4 minutes per side.
Serve steaks with beans and potatoes, or whatever your face craves.