O BEAUUUUUTIFUL FOR SPAAAACIOUS SKIES, FOR AMBER WAVES OF GRAAAAAIN.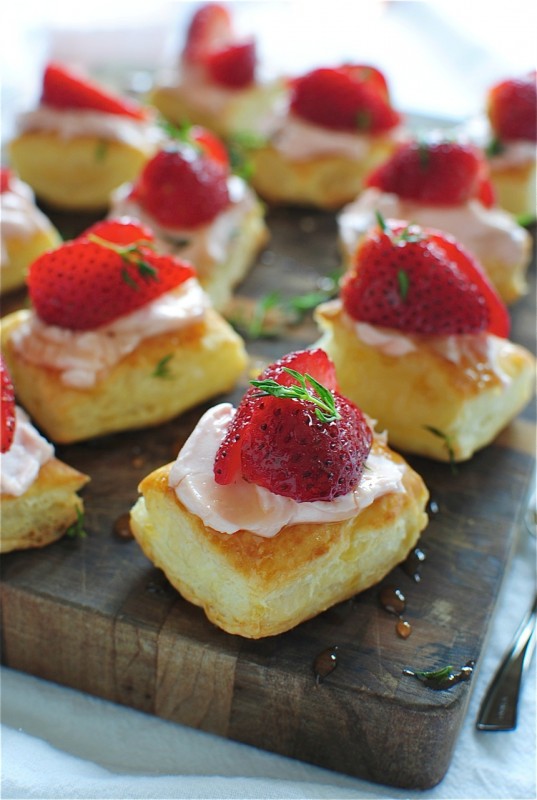 Oh, hey. I made dessert!
But it's a Bev-style dessert, where there's no crying or sweating involved. It's nothing like this grilled sponge cake I had to make for a client yesterday and omgomgomg, I was a hot mess. All the folding of egg whites into the other batter and the making sure the air didn't collapse and FOR PUUUUURPLE MOUNTAINS MAJESTIES ABOVE THE FRUITED PLAAAAAIN!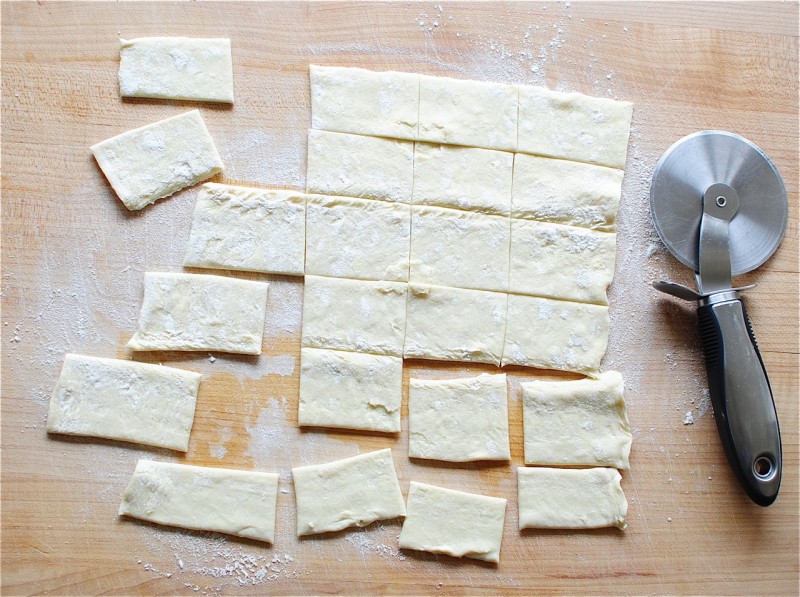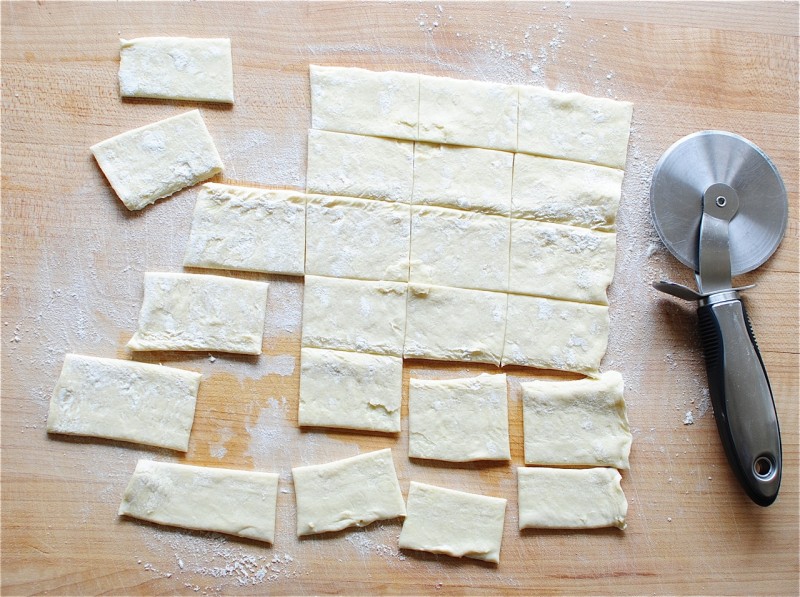 This dessert is a piece of cake. I mean a pastry bite. A strawberry pastry bite.
This little ditty actually came about when I discovered strawberry cream cheese.
HOLD ON. Keep your shirt on. I knew it existed, but I'd  . . . never tried it. Until last week.
Now you can lose your shirt.
It was crazy because AMEEEEERICA! AMEEEEEEERICA! GOD SHED HIS GRACE ON THEEEEEEEE.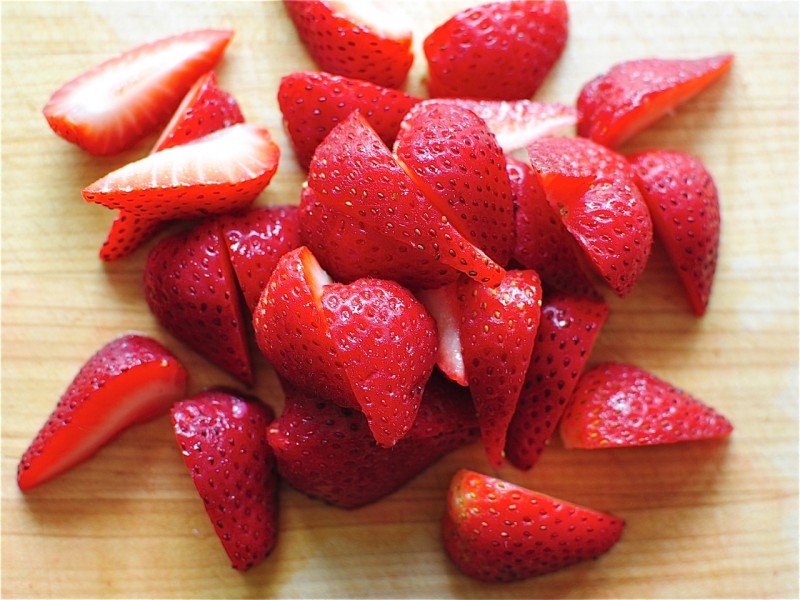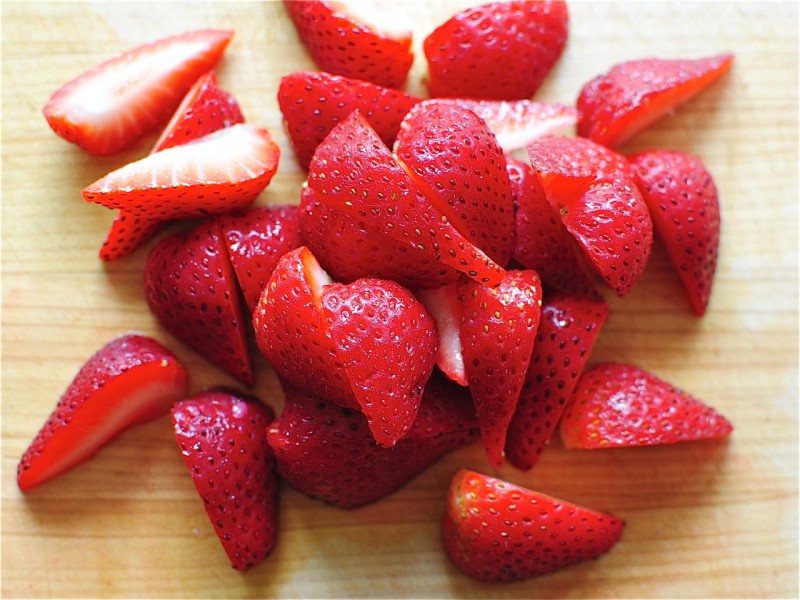 Basically, I treated myself to a spa day a couple of weekends ago, and during the lunch portion they served this gorgeous, simple sandwich with stacks of colorful, thinly sliced vegetables, spinach, and a thin layer of herbed cream cheese holding it all together. My soul pranced around like freaking Bambi.
So I had to recreate it at home.
But when I was at the store AND CROWN THY GOOD WITH BROOOOOTHERHOOD, I looked at all the containers of cream cheese variations and was like, hmmmmm. What. tew. dewwww. Then I noticed the strawberry cream cheese and just knew. It was for meant for me.
So I go home, open up the little tub, and plunge my entire face into it.
Birds sang. Breezes blew through my hair. I became a cartoon.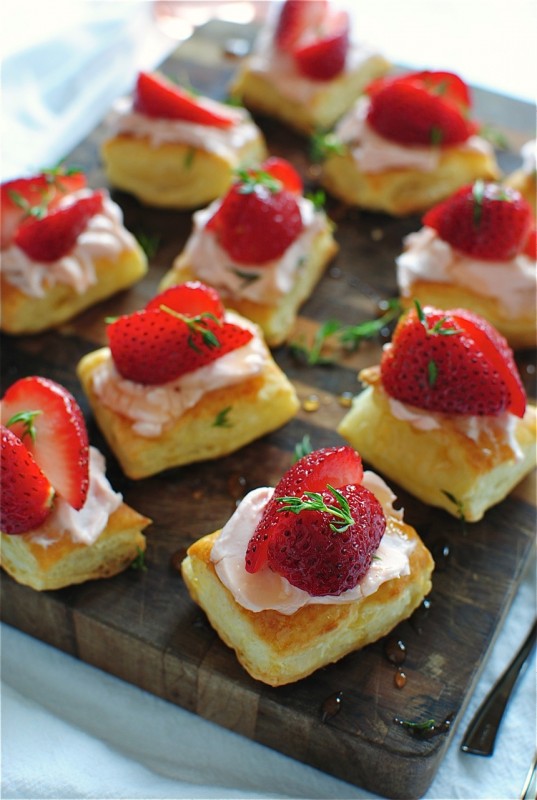 This is the thing: You bake some pastry squares. You spread some strawberry cream cheese crack on each square. You top with fresh straw-FROM SEA TO SHIIIINING SEEEEAAAAAA-berries on top of each square. You drizzle with honey and fresh thyme.
You become the American citizen you knew you could be. (I have my hand on my heart to show you how serious I am right now.)
These are majorly delicious and your life will SUFFER without these in them.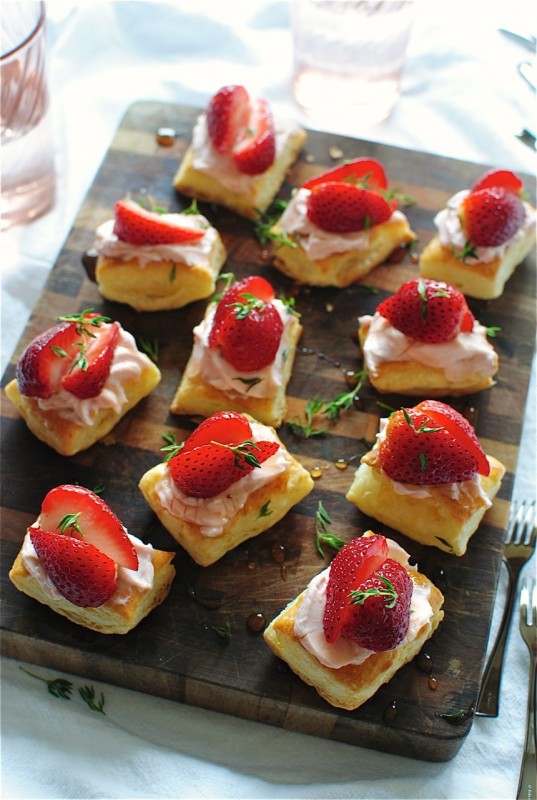 O BEAUUUUUTIFUL FOR PIIIIILGRIM FEEEEEE-okay.
Strawberry Pastry Bites:
What it took for 5 million bites. Not really, maybe 20:
* 1 sheet puff pastry, thawed for 40 minutes.
* 1 egg, lightly beaten
* (about) 3/4 cup strawberry cream cheese
* 2 cups strawberries, sliced
* a few Tbs. honey
* fresh thyme leaves for garnish (optional, but really really good)
Preheat oven to 400.
Roll out the pastry dough on a floured work surface. Using a cookie cutter, cut the sheet into small squares.
Transfer squares onto a lightly greased baking sheet. Brush the tops with the egg wash, and bake for 15 minutes, or until puffed and golden brown.
Let the squares sit about 5 minutes while you slice the strawberries.
Spread the strawberry cream cheese over each puffed square, and top with sliced strawberries. Drizzle honey over each bite and garnish with fresh thyme.
Eat every single one of them before anyone notices.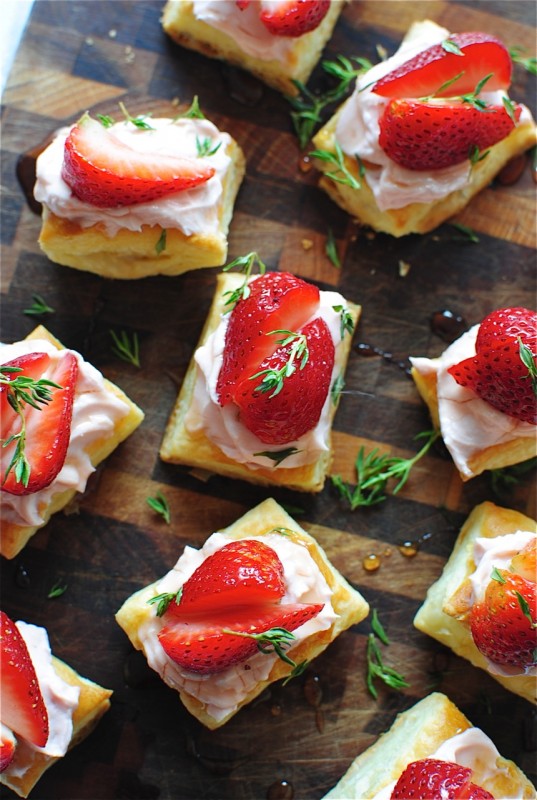 America, you guys.