Cabbage to the rescuuuuue! No like I really mean it.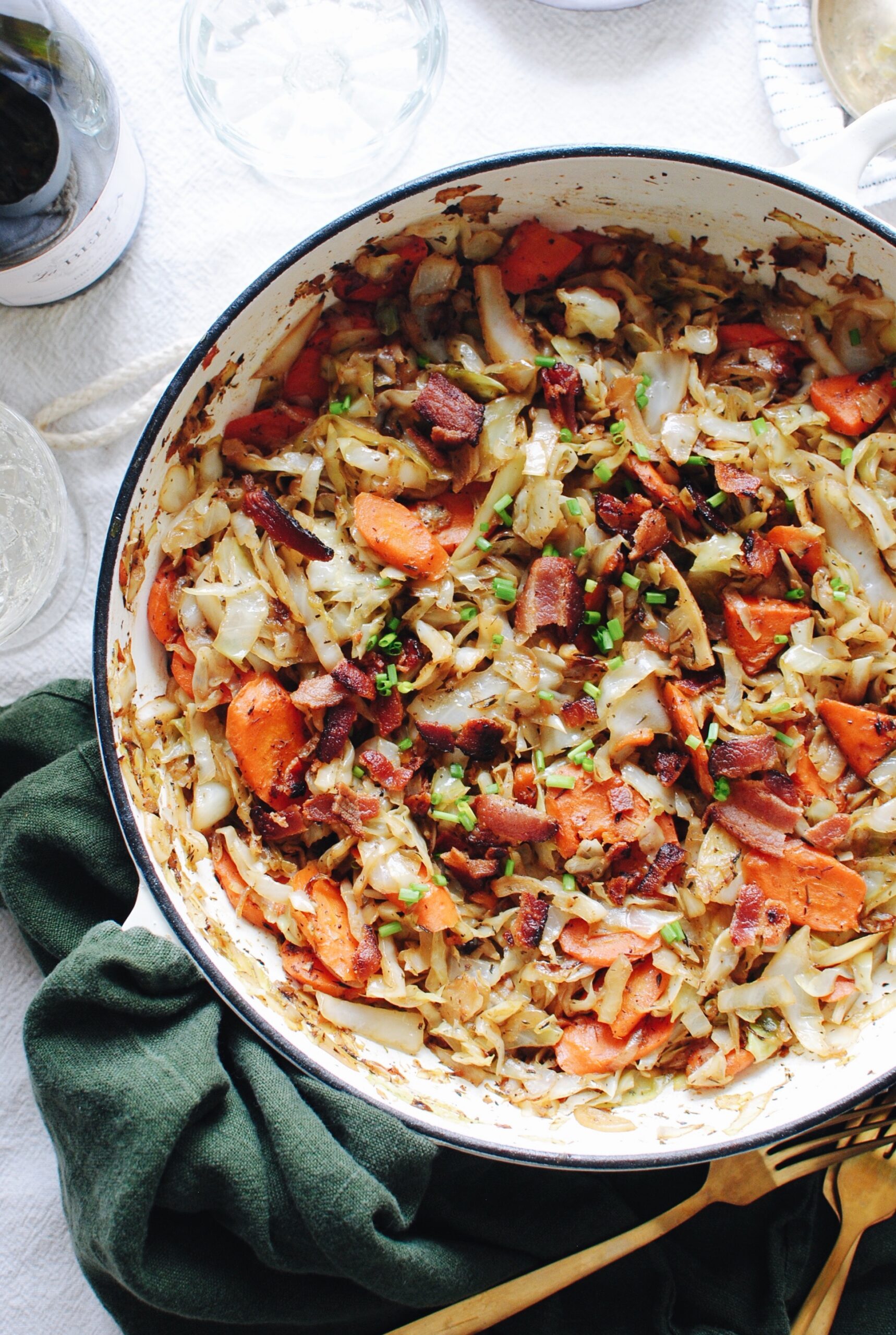 Cabbage. It's such an understated veggie and yeah, notoriously blah, but listen! It lasts a good long time in the fridge and goes a long way. If you're officially on lock down for 30 days starting this week (I'm in KC), go get you a couple of heads of cabbage! One green, one purple. I'll show you what to do with them that will change that BLAH to HOORAH, HA HA HA! (<–that's me slowly losing my mind.)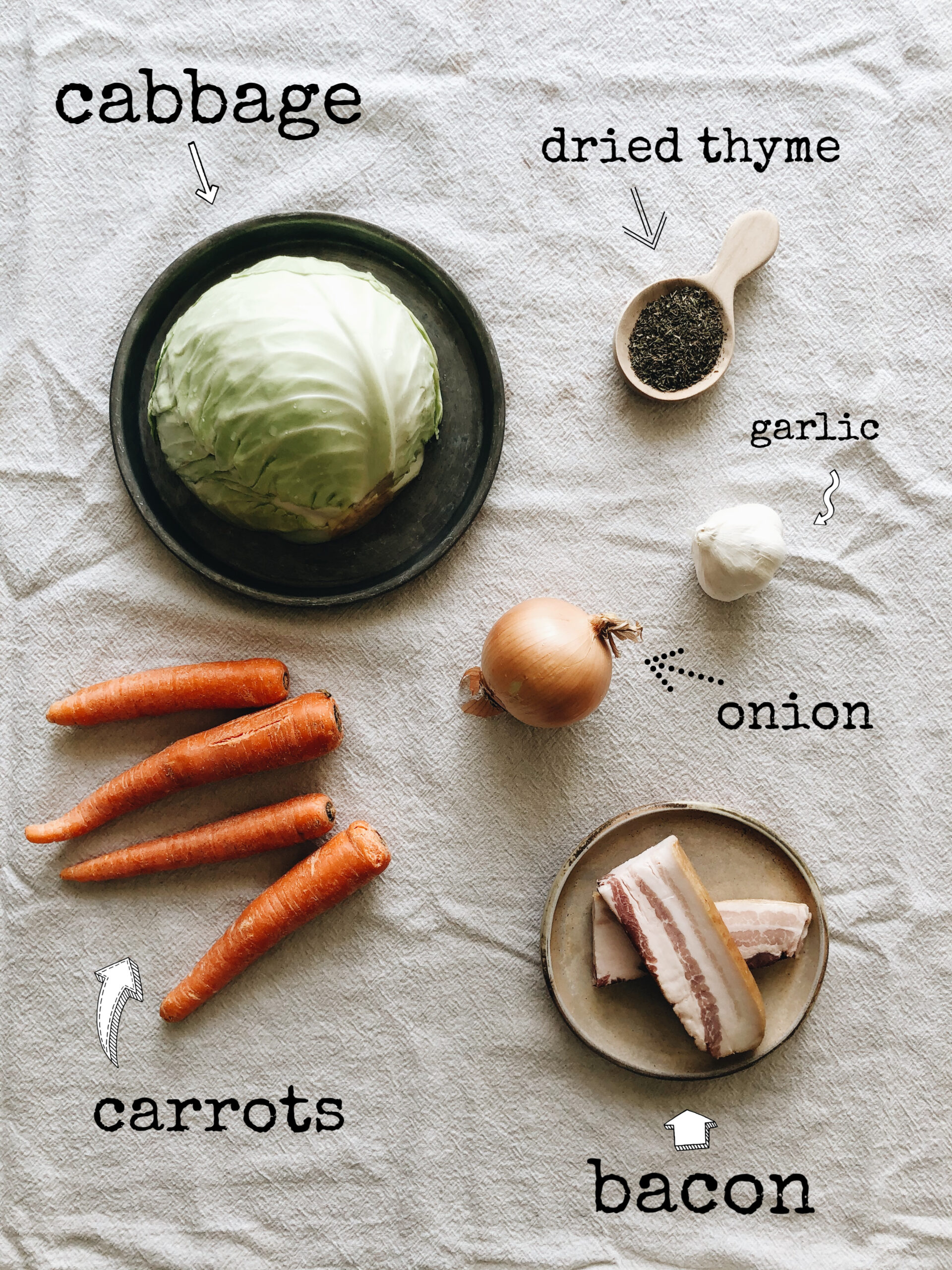 Another thing – I know we're all watching our ingredients and bunker stash, so over the next few weeks, nothing that I post will be loaded with tons of ingredients. We have to stretch our food, man! Otherwise we'll look like Scarlett O'Hara with a red background holding up that one carrot, "I WILL NEVAH BE HUNGRY AGAIN."
I'm fine, why do you ask?
Bacon. Fry it up, render it out. Get it good and crispy. We'll crumble that later on and top everything right at the end. And the world said, AMEN.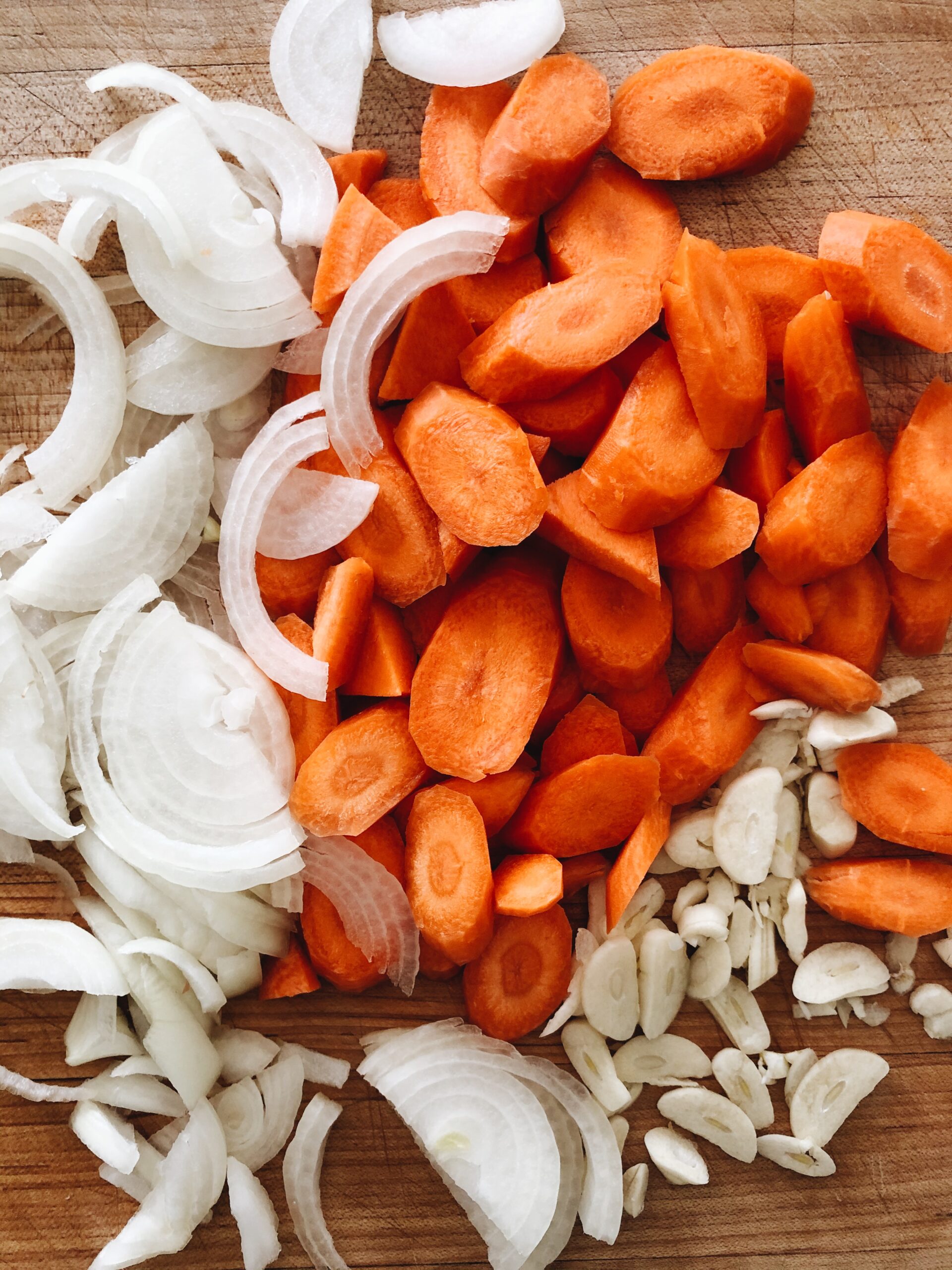 Just slice up your veggies! Keep it easy, a good thin slice all around will completely do.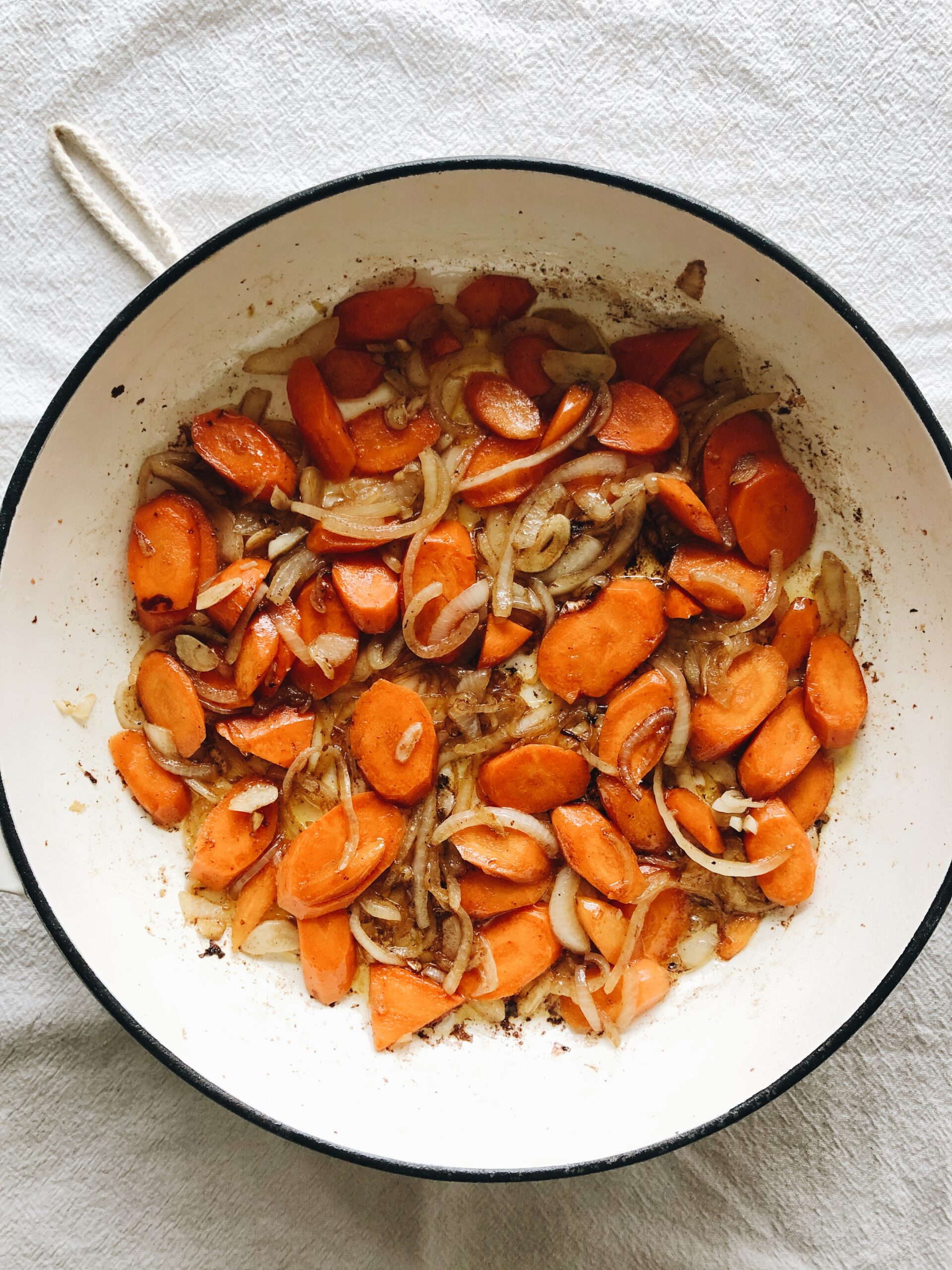 And see we're using that bacon fat to cook everything in. That flavor infuses and travels through and holy MOLY it's a savory pile of bliss in the end.
Do remember to salt as you go, though. Cabbage needs a lot of help, and the bacon fat is a definite pimper (it's a word), but season with salt as you go.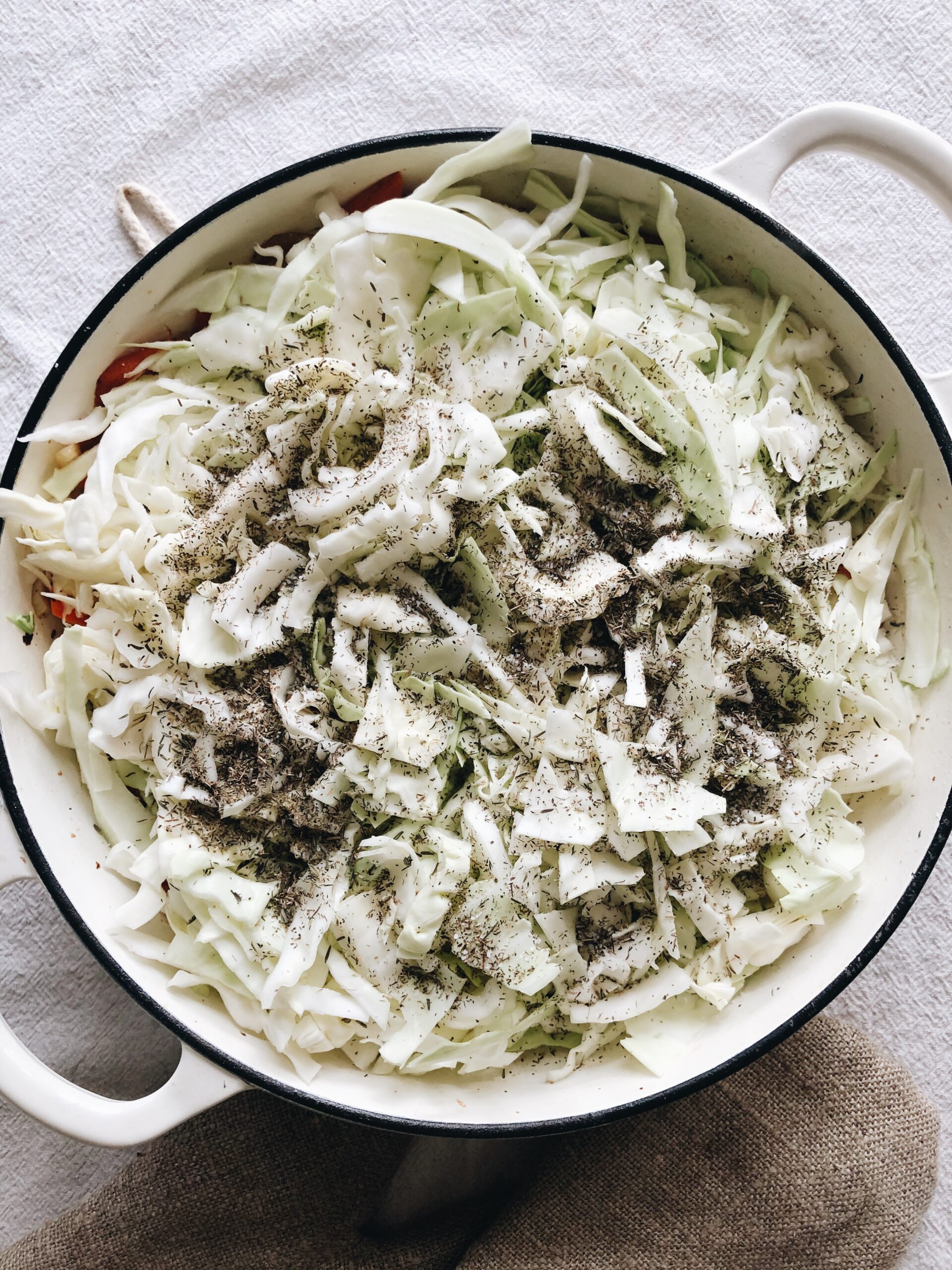 It starts off like this, crispy and crunchy. But over time and under thyme (just let me be), it will wilt down and that subtle sweetness releases and it's all so ridiculous. A good pinch of dried thyme gives it an herby, rustic essence, too. You know me and rustic essences. We a thang.
UM, hi.
Okay, at the last second I dug through the herb drawer and found a little package of chives about to go bad, so I chopped those up and garnished for an extra onion boost right at the end. That + the crumbled bacon + hot sauce (don't forget about your hot sauces! that extra flavor and spice can really wake up anything.) seriously just did it. If you don't have chives, totally fine. Dig around and use anything you have – parsley, cilantro, fresh oregano. It's all good.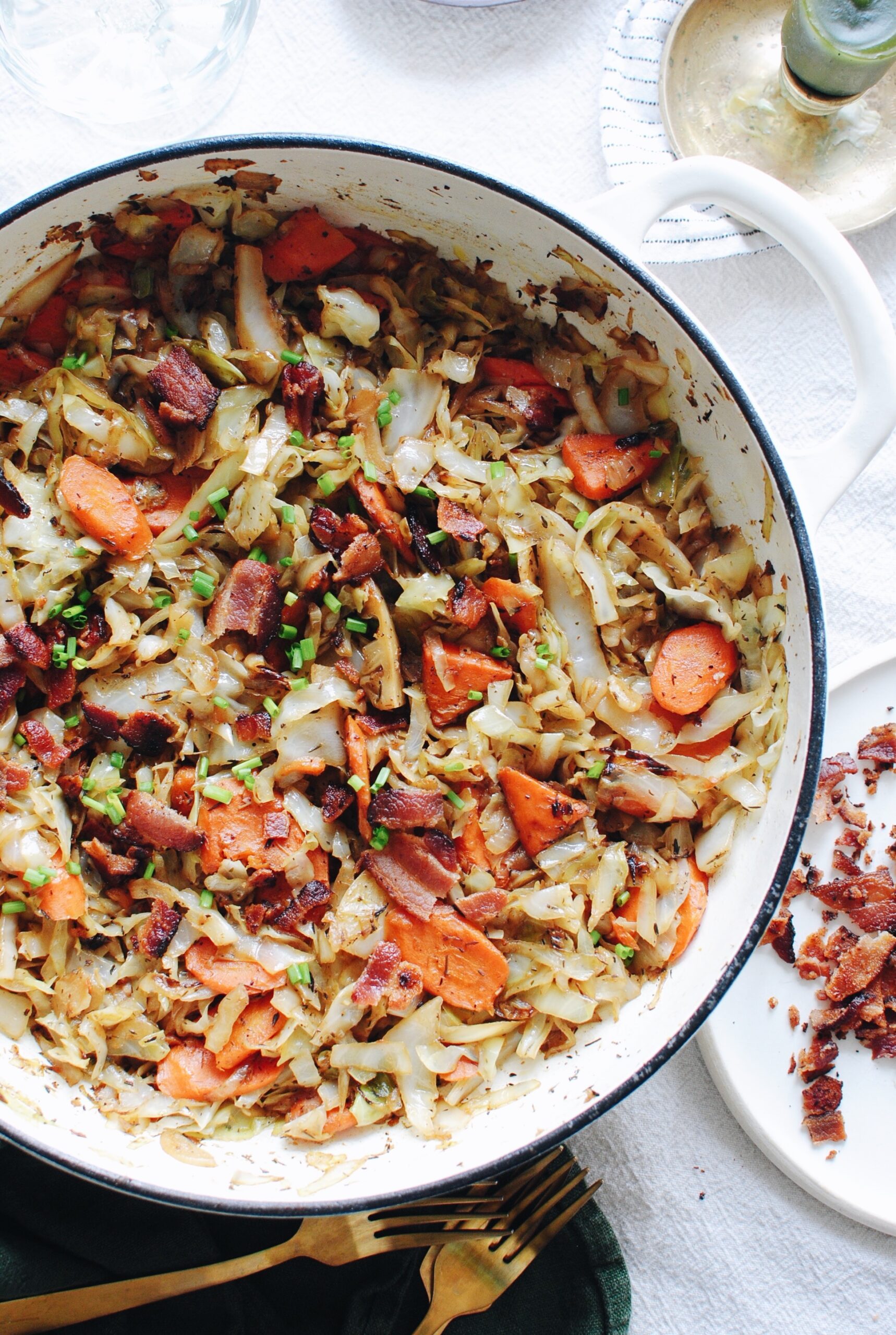 IT.IS.SO.GOOD.
Will and Nat snarfed it. (with torn crusty bread, natch.) Aaron even put the leftovers with a packet of spicy ramen and all was right in his soul. A heaping mound of steaming white rice is also a divine idea.
It's tender, it's savory, it's filling, it's slightly herby. You can even serve with this seared chicken and a lil' green salad if y'awnt.
I AM GOING TO MAKE YOU LIKE CABBAGE, DARN IT.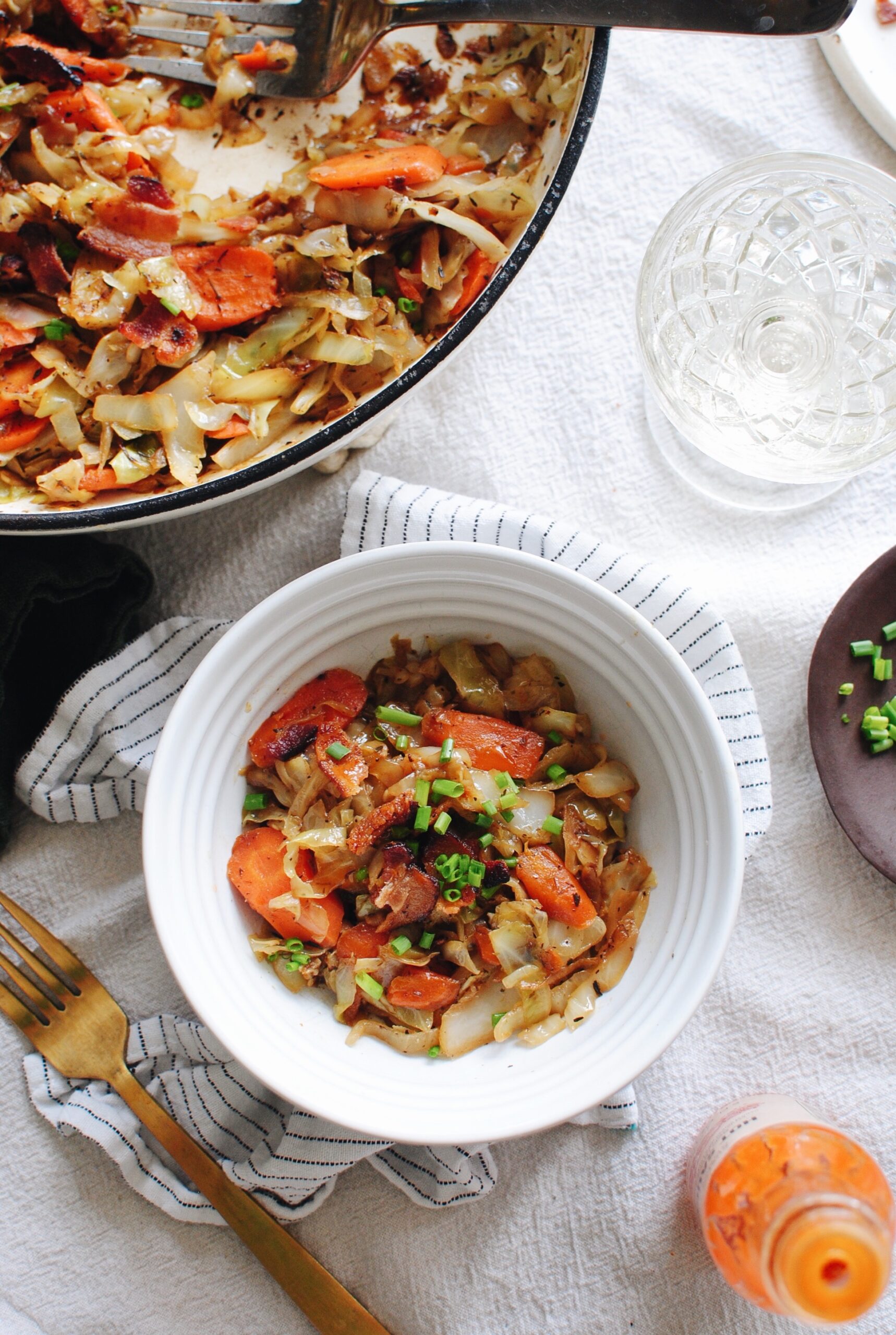 Ha-nom.
Green Cabbage with Bacon and Carrots
Ingredients
4 slices bacon, cut in half
4 carrots, thinly sliced
1 smallish white onion, thinly sliced
5-6 garlic cloves, thinly sliced
Half a green cabbage head, cored and thinly sliced
1 Tbs. dried thyme
Coarse salt
Any garnish you want (I used chopped chives)
Hot sauce, if desired
Instructions
Render the bacon in a wide skillet over medium heat, until crispy. Move the bacon out onto a paper towel to drain, then crumble with your fingers.
To the pan with the bacon fat, add the onions, carrots and garlic. Sauté on medium for about five minutes, until the veggies start to get tender. Season with a good pinch of salt. Add the thinly sliced cabbage to the pan, along with the thyme and another good pinch of salt. Cook on medium for 20-30 minutes, using tongs to gently toss it around every few minutes. You'll want the cabbage tender and luscious.
Serve garnished with chives (or anything you have!), the crumbled bacon and hot sauce on the side. Makes a fantastic side dish, or a meal as a whole. Happy quarantine, hahahaha! Oh.
Serves 4.
7.8.1.2
411
https://bevcooks.com/2020/03/green-cabbage-with-bacon-and-carrots/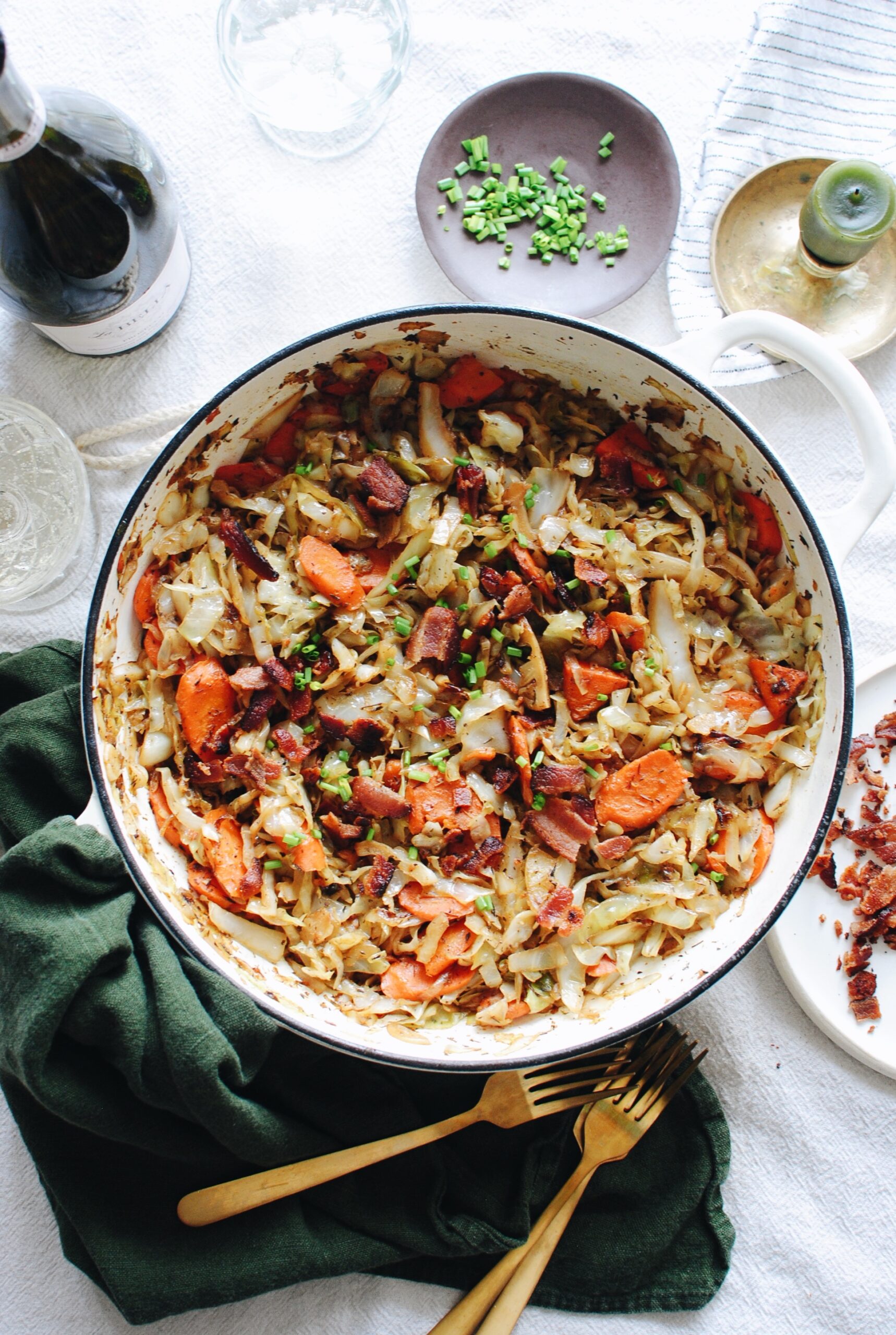 Make your version this week and send me photos of how it turned out! I mean what else do you have going on?