It's HERE.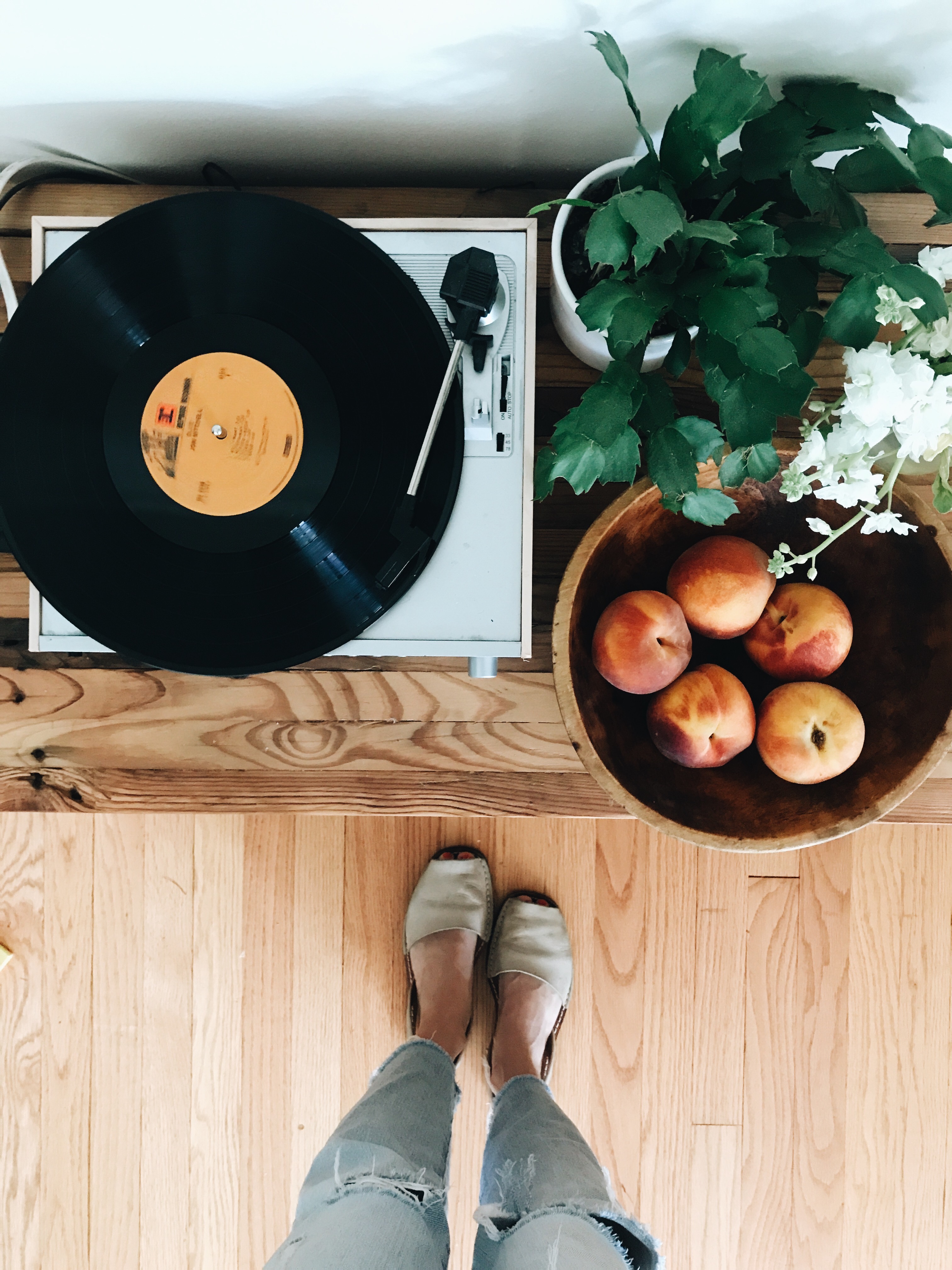 It'shereit'shereit'shere!
(that was hard to type.)
THEEE mixtape that I've been obnoxiously eager to make you for sosososo long. Just don't ask me what took so long.
Actually, I totally know what took so long. It's the season. The FEEL. All summer I wanted to give you happy mixes with carefree vibes, blah blah BLAH. But now that it's September, I feel a change. And this mixtape sort of reflects that internal pivot into a new time of year, with the gradual shift in temperatures and the cozy mood that hangs in the air with the falling leaves and crisp breeze. I LOVE THE FALL.
Thing is, this playlist is all because of you. I can't tell you how often you all ask me, "What's this song!? Who sings this!? SONG DETAILS PLEASE GIRLFRAN?" when I play something old in Instagram Stories. Because it's the classic, vintage tunes that take you somewhere familiar you hadn't thought of in a long time. They put you in a movie. Hovered around a radio. A place you can't put your finger on, but your heart settles in quickly and giddily.
This mixtape is all music from the 1920s through the 1940s. We've got classics like Duke Ellington, The Andrews Sisters, Glenn Miller, etc. Little bit of jazz (but old jazz! the good kind.), tight war-era harmonies, a kiss of swing, a ting of big band, all MOOD. It's not a rambunctious mix, though. It's fresh on the ears, on the relaxed side, but cheery. A little sexy at times. Maybe even a little sad. You're basically going to want to put on some kitten oxford heels, a cloche hat and smoke a 17-inch cigarette.
You're welcome?
I give you . . . the "Bangin', Swingin', Moodin', Flappin', Jazzin' Airwaves of Yesteryear" mix.
This time TWO YEARS AGO. (another personal fave. not fav.)