You had to see it coming.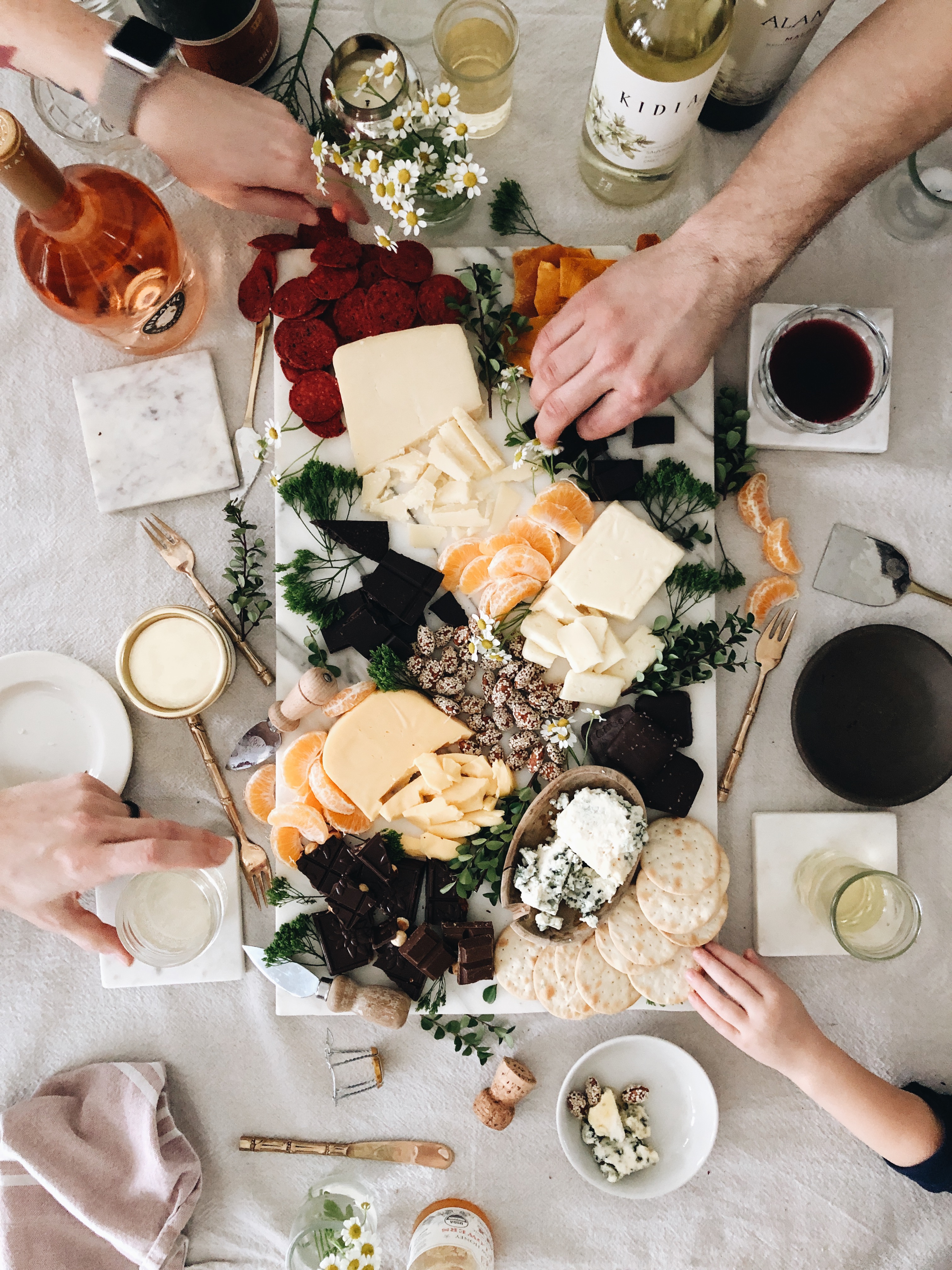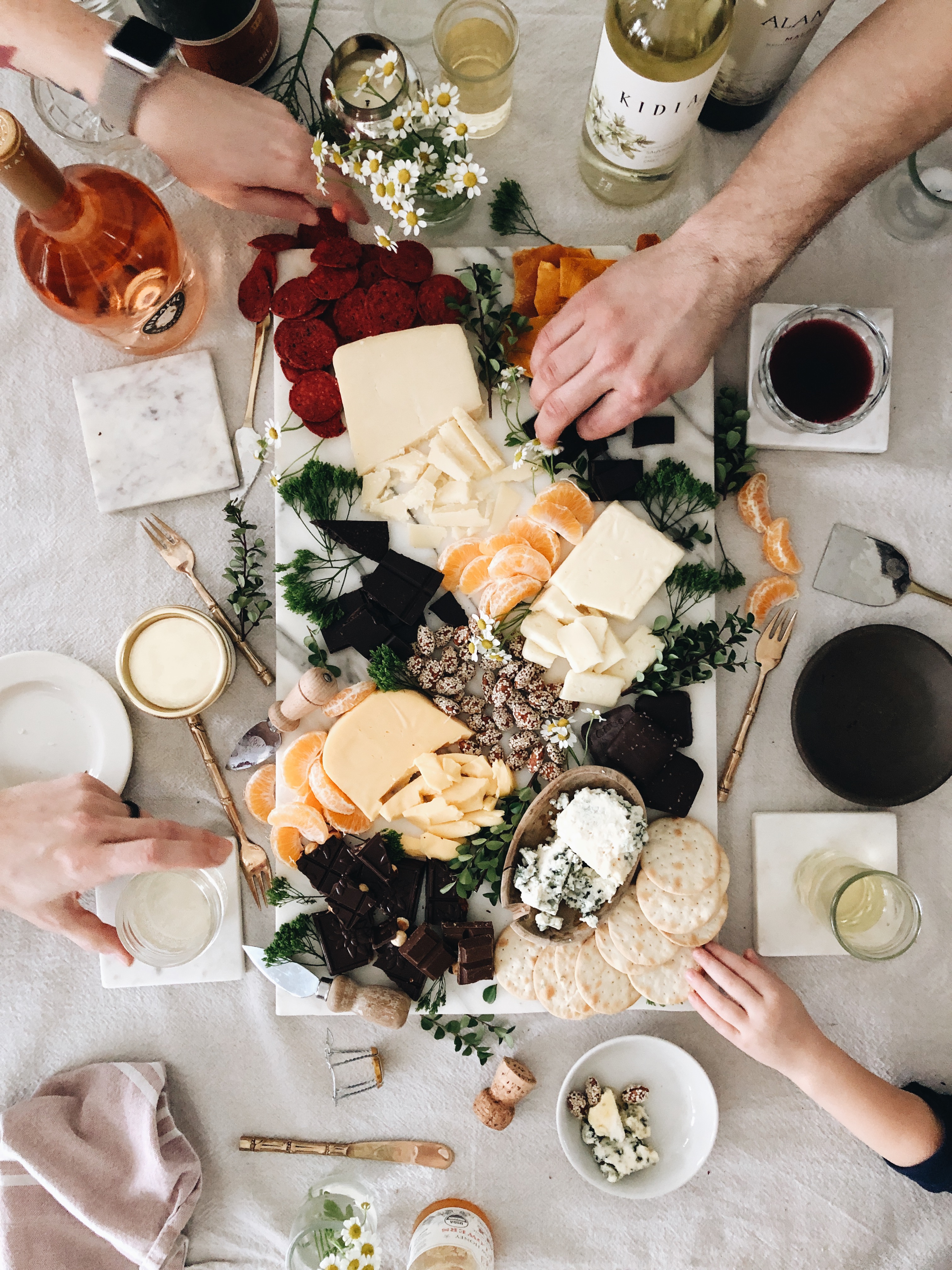 I don't think there's anything greater in this life than a) those three words back to back, and b) eating those three words side by side.
And let me just say, I'm no cheeseboard pro! Because I feel like it's all in the mix and match, try this and try that, whoa that's incredible, wait no that doesn't work, throw your life away, marry me. Right?
So! We had our besties over last weekend, and I forced upon them four of my favorite Roth cheeses, four different kinds of chocolate, and four different wines.
Not one moutheth complaineth, I say you.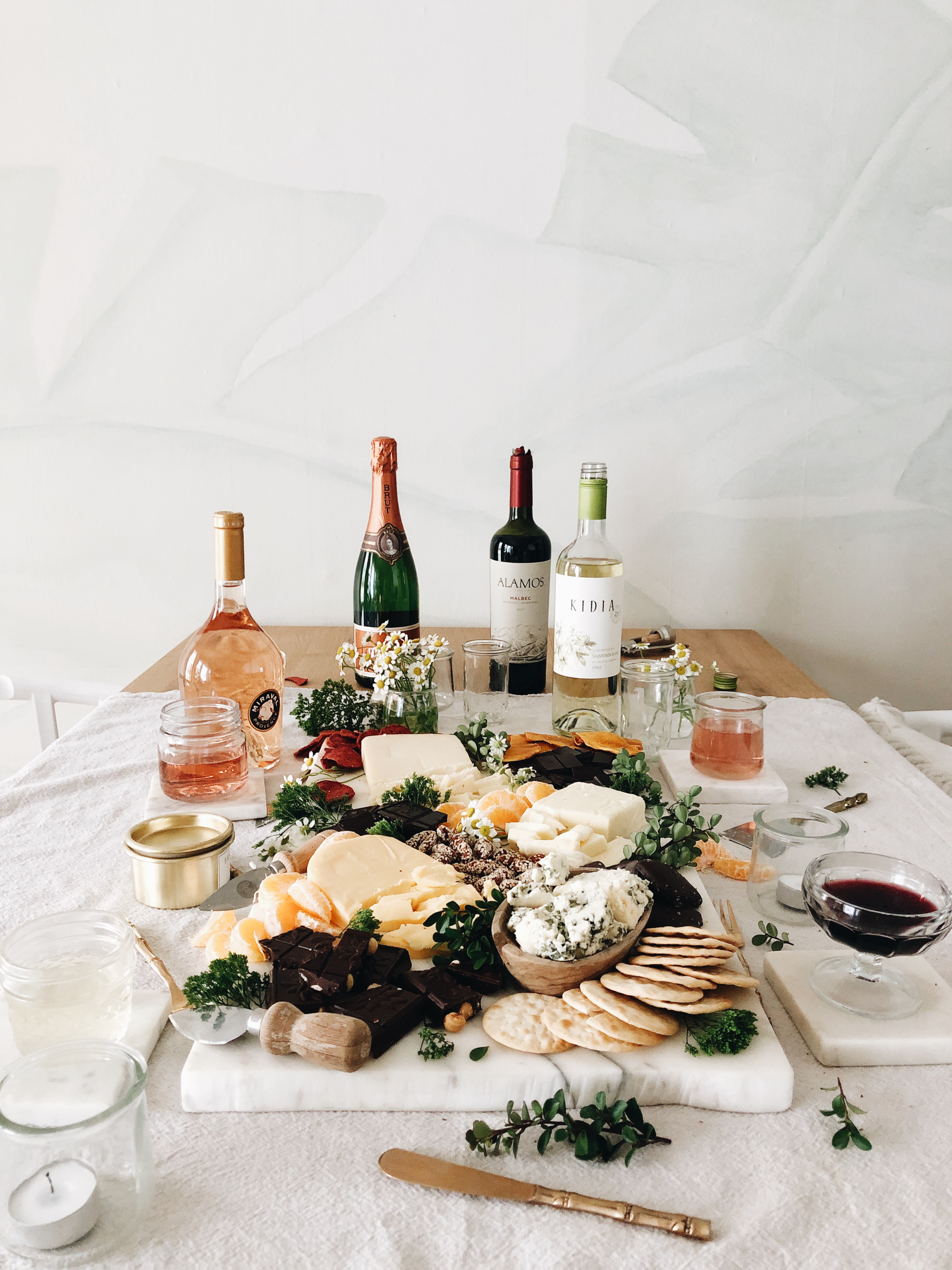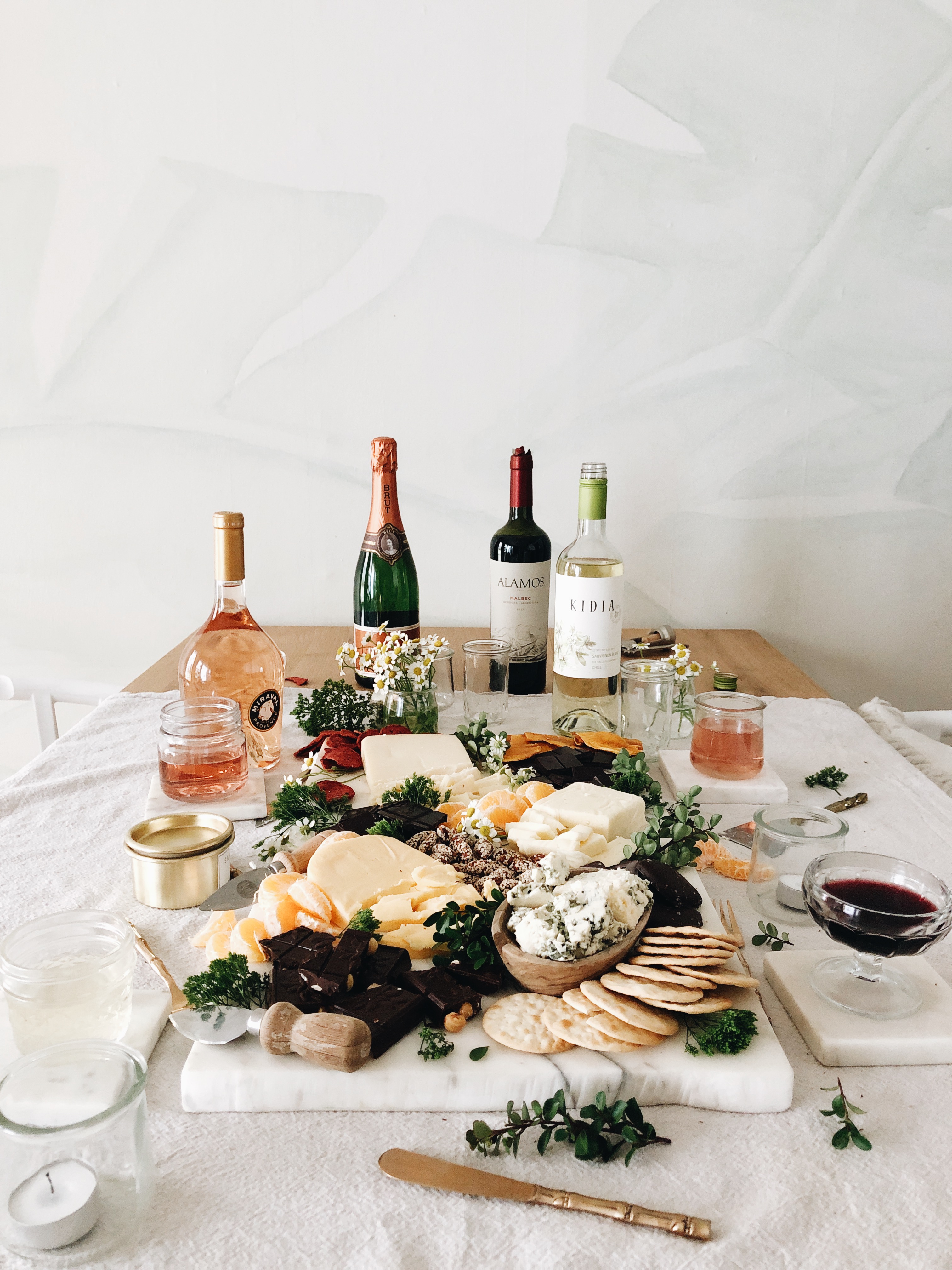 Before I get started, I have a question. For you locals. IF I were to host a little happy hour and show you how to put together a charcuterie board, would you be interested? Would you come and hold my hand and pat my head and call me Frank?
Just. . . throwing it out there.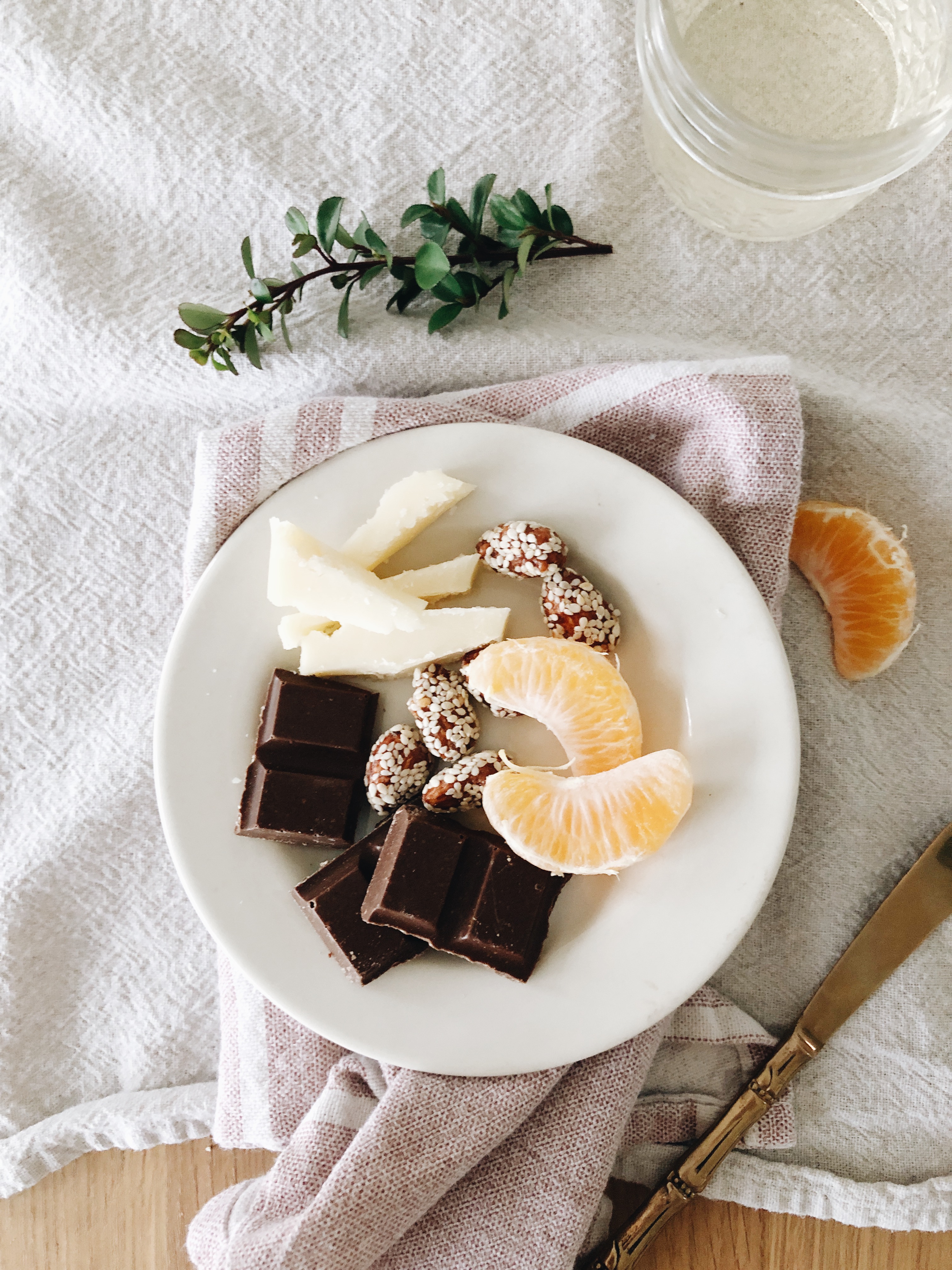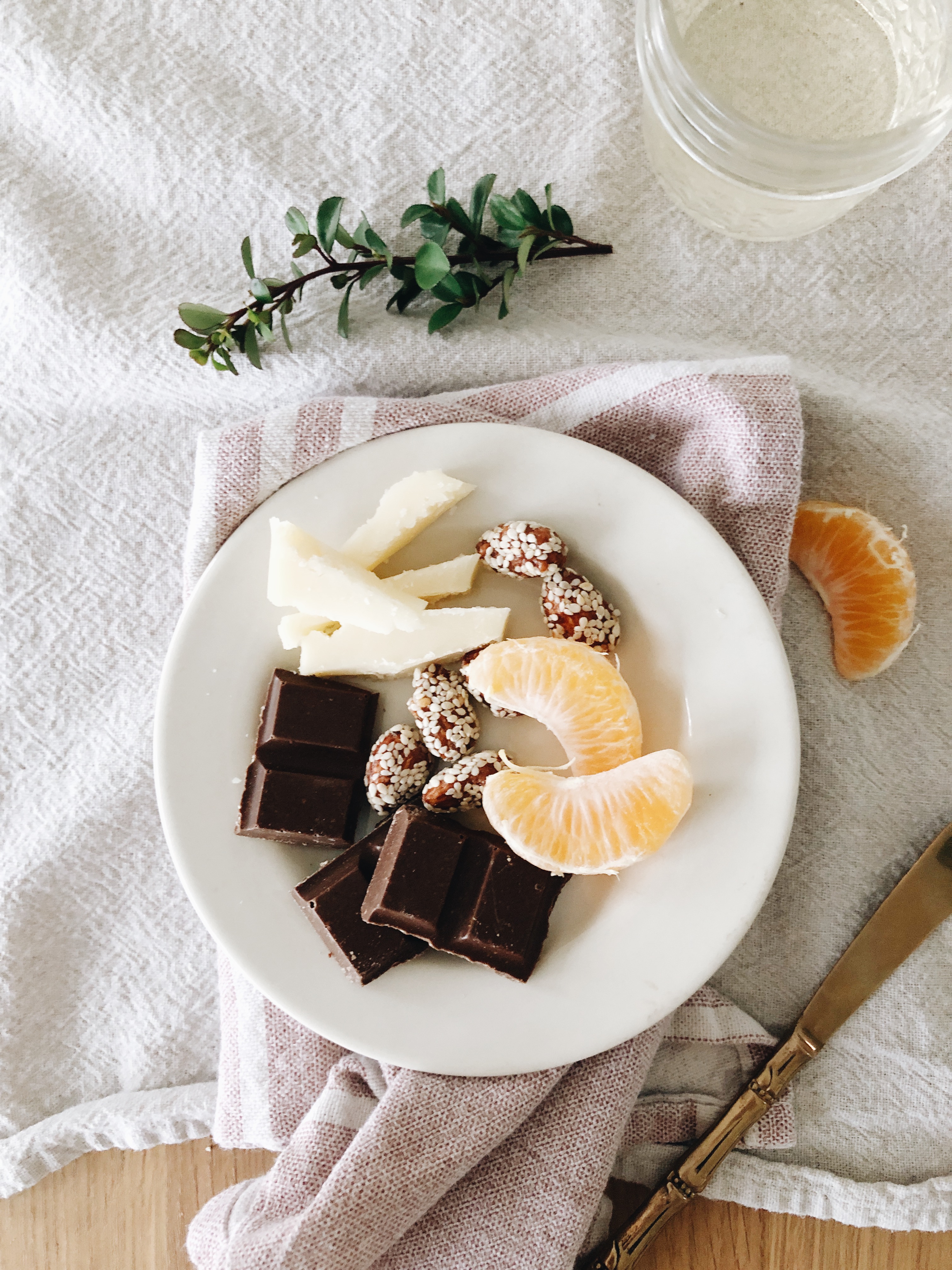 Okay! So yeah, I paired up a cheese to a chocolate to a wine to some fruit, and just went in all willy nilly. What I'll do HERE is show you what we liked, but also, some notes for each pairing, in case you decide to do this Thursday or today or now.
First up (and this was a strong fave <not fav>), was Roth's award-winning alpine-style Grand Cru! I put it with some milk chocolate and a good grassy Sauvignon Blanc and we all wept like dang babies. Also, honey sesame almonds and the acidity of orange slices were pretty dern fab.
I WILL say, Ash preferred the dark chocolate over the milk. Which I totally get.
But you should have seen me trying to get them all to bite the chocolate and then the cheese immediately after and THEN sip and swish the wine all at once. Hilarious. But hey, man, that's the way you do it!
No there are no videos, let the dream die.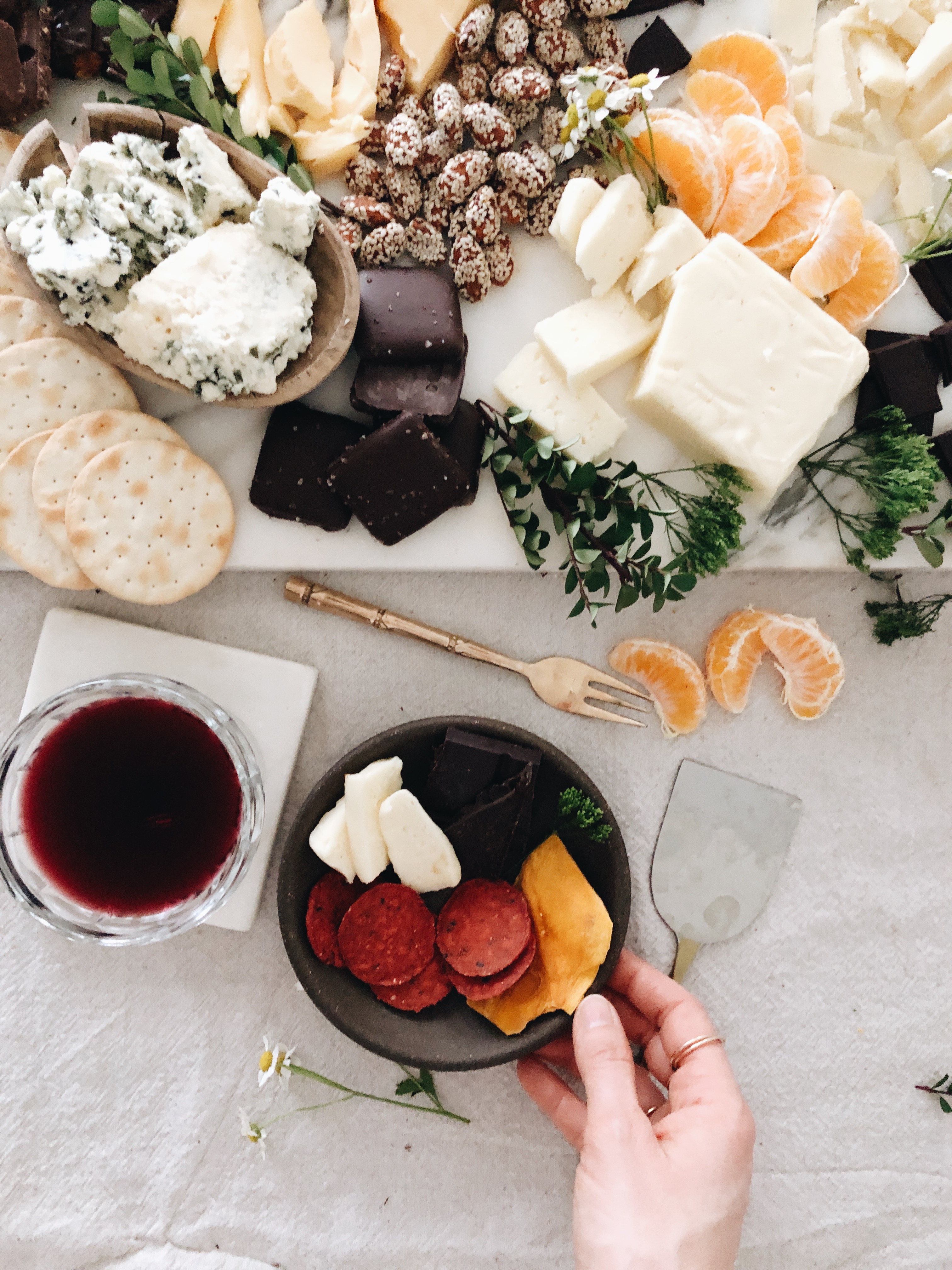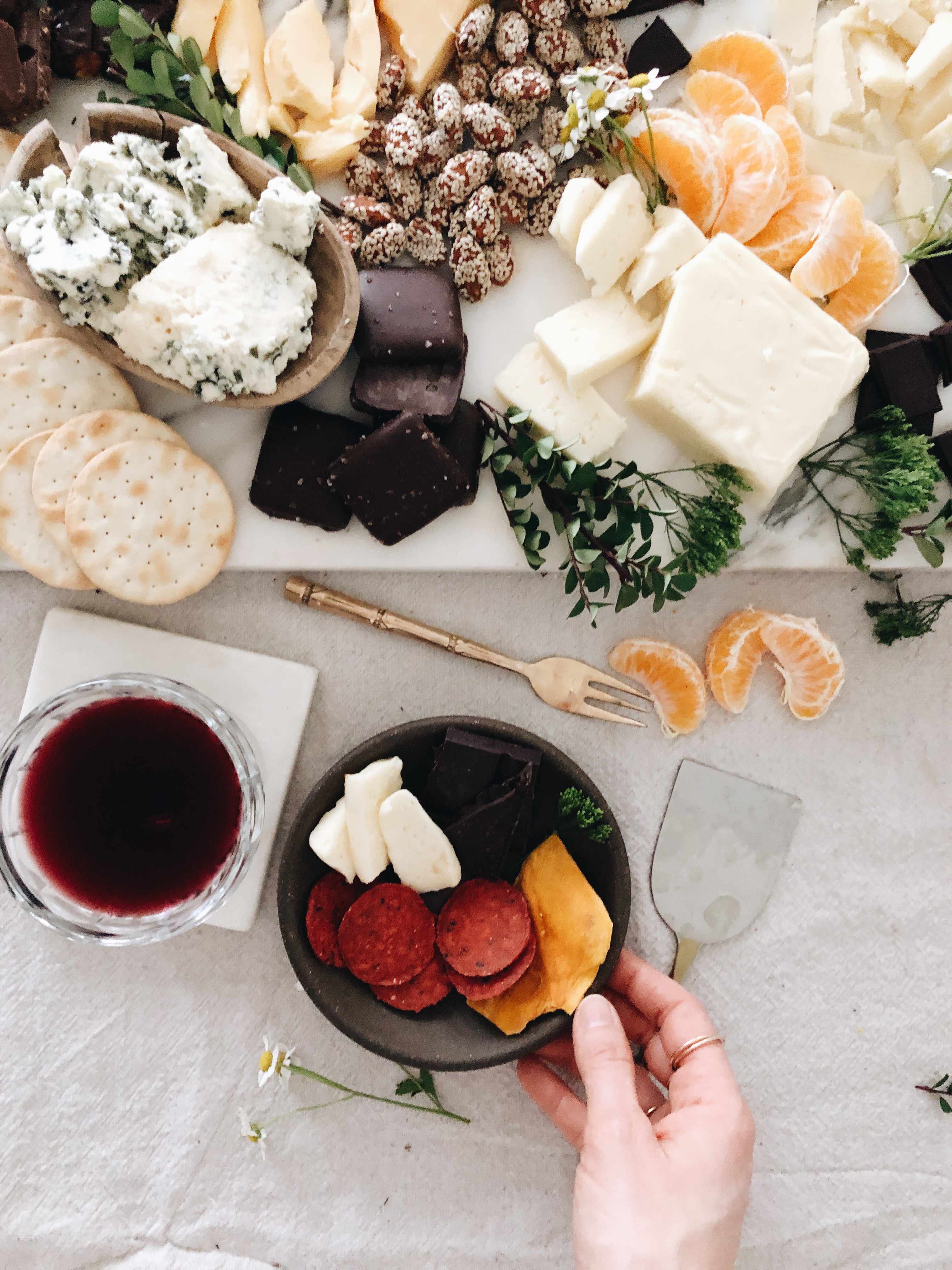 Next up! Roth's deliciously creaaaaamy havarti. Omg. A crowd favorite for its mellow buttery-ness, and freakin' delightful paired with a dark coffee chocolate and a rich Malbec. (I can feel your collective head nod.)
I also tucked in some dried mango and beet chips (so earthy and toasty!) and everyone's eyes rolled back into their heads with glee.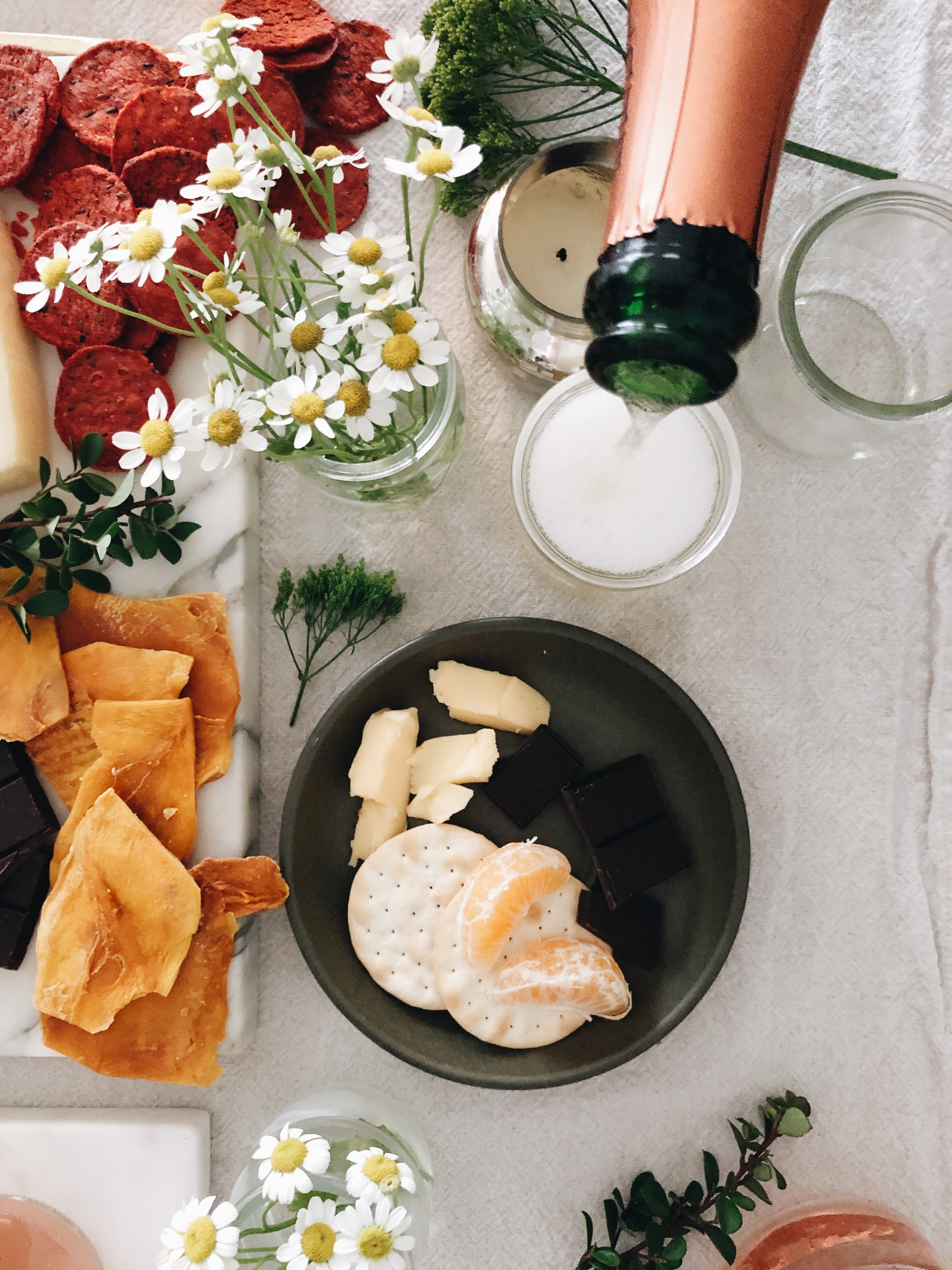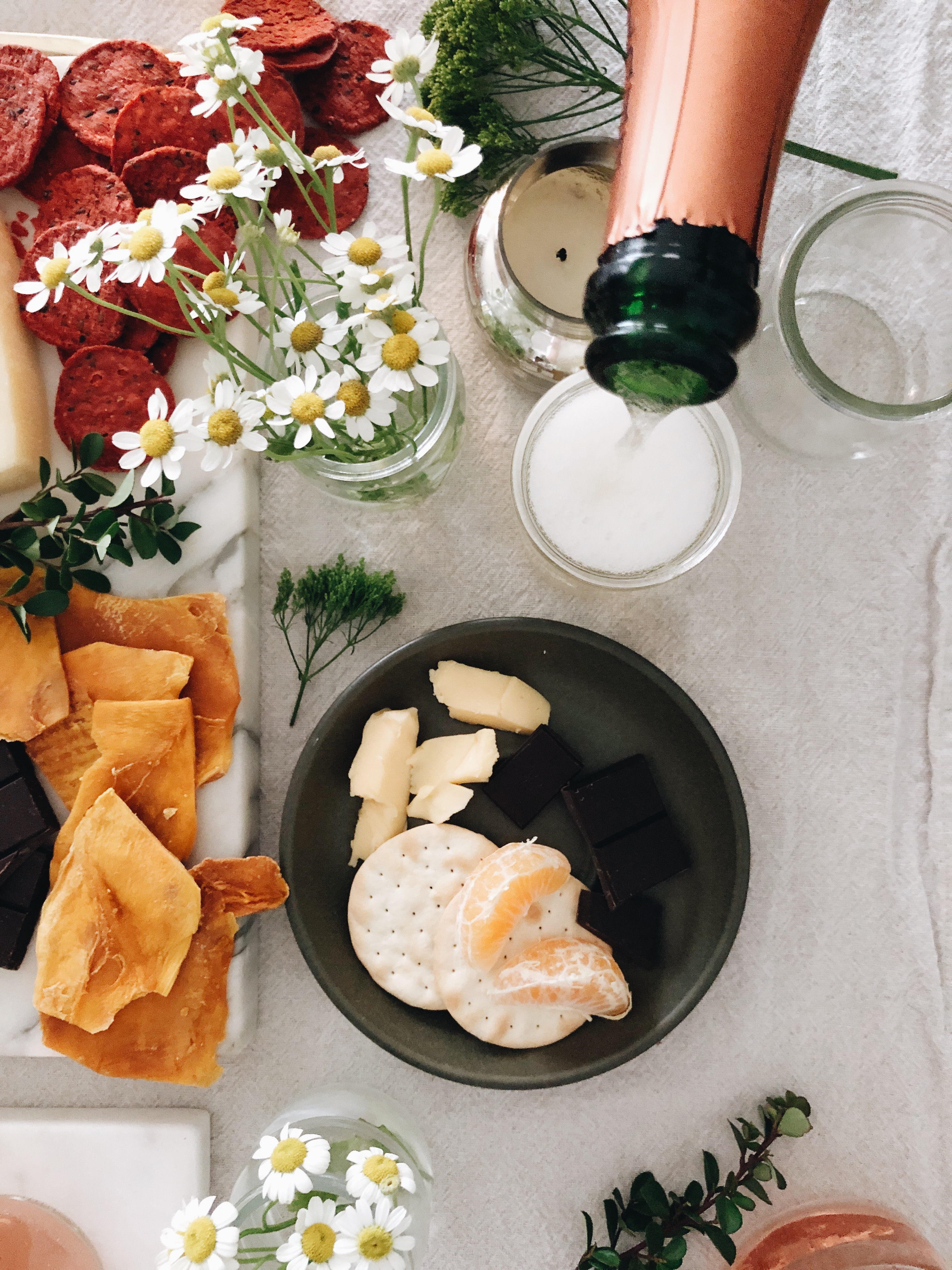 Theeeeen it was time for Roth's dreamy, slightly sweet gouda. Holy cow. Put that in your face with a nibble of dark (or milk! we loved milk, too!) chocolate, a white table cracker and a fizzy champagne. WHY IS SINNING SO DELISH.
Seth thought the sweetness of the milk chocolate played off the rustic quality of the gouda really well. And I was like, DEUUUUUM, SAYETH all high pitched and loud.
He left shortly after.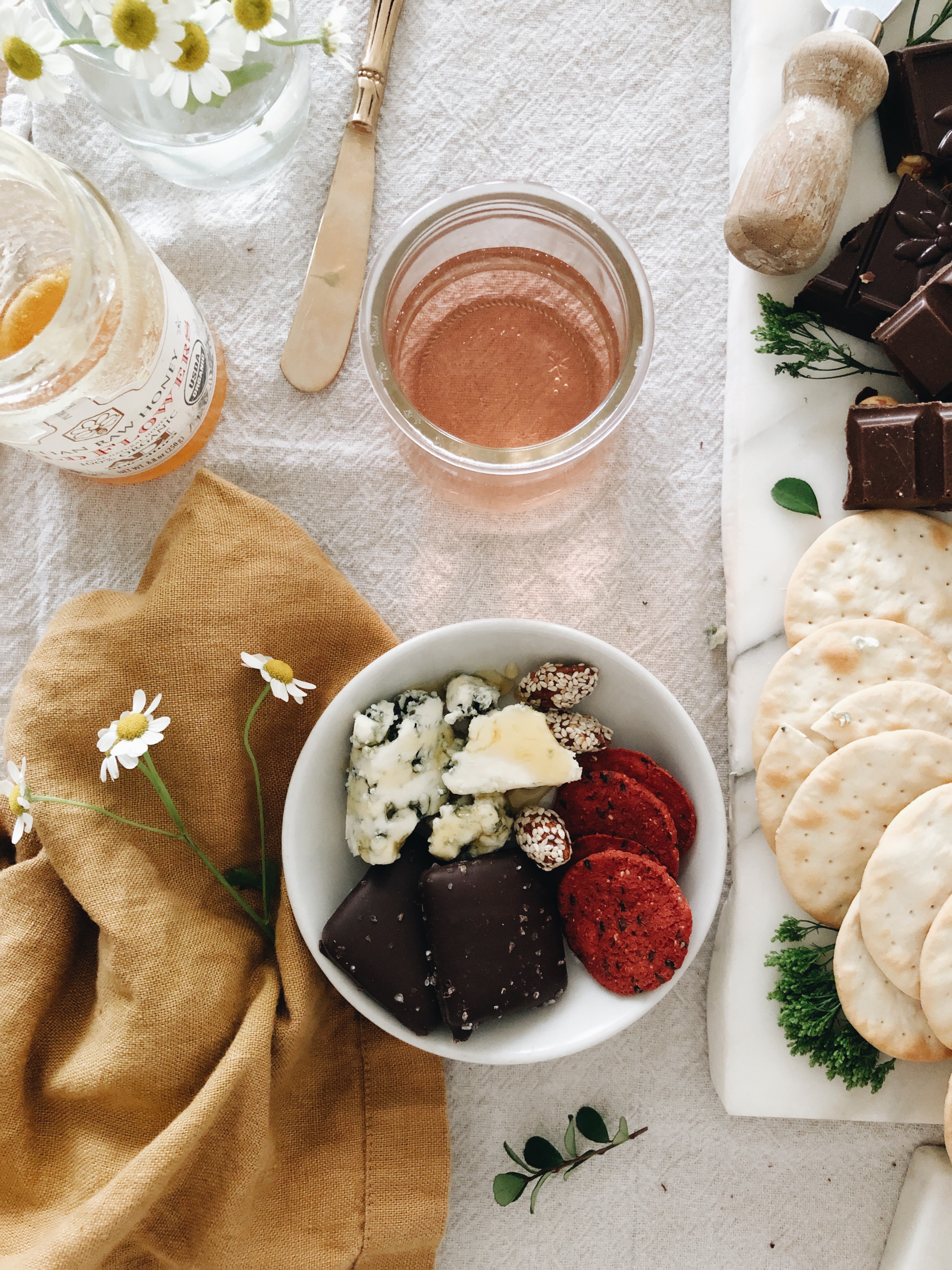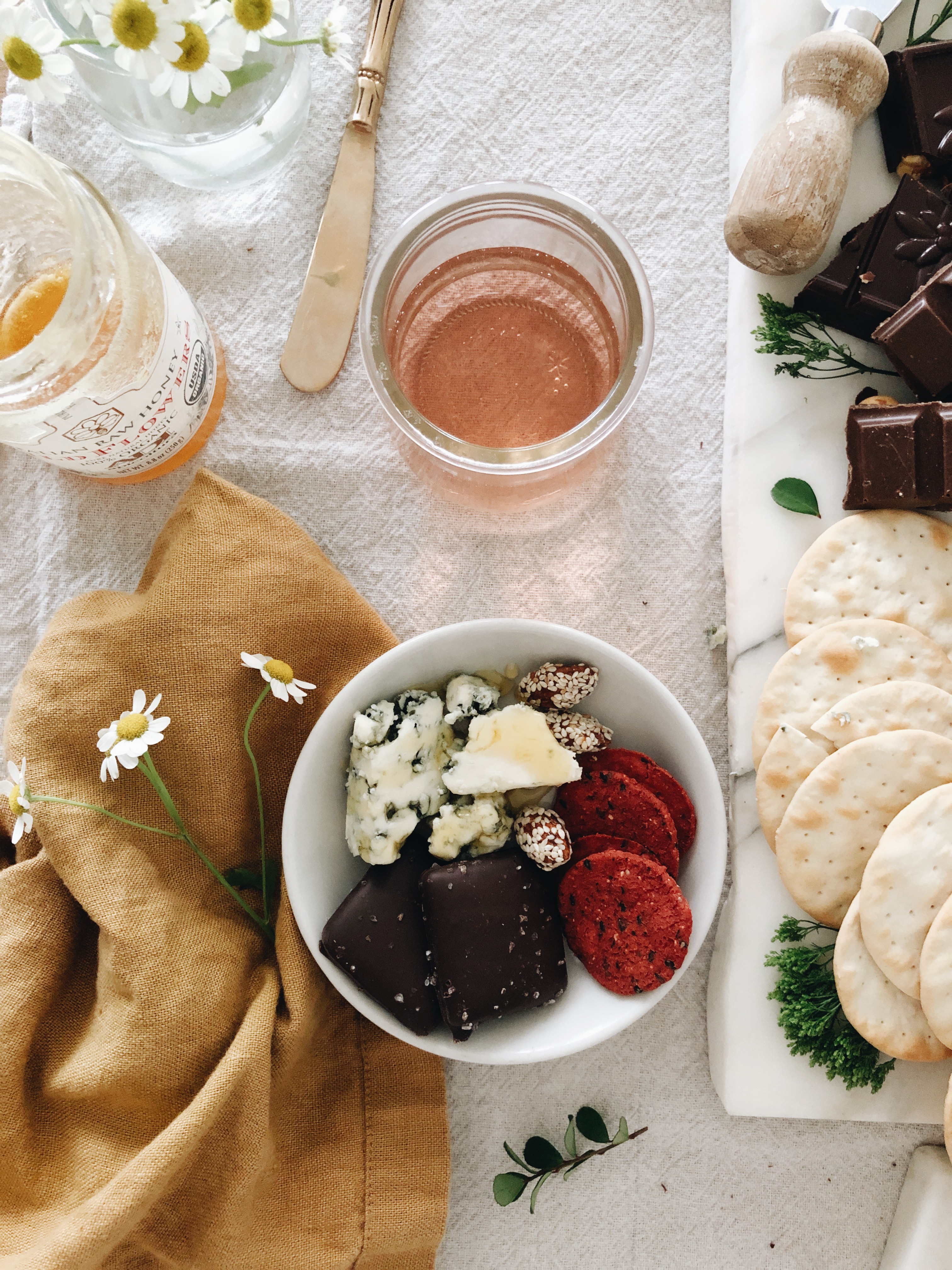 And finally! Roth's unbelievable Buttermilk Blue. (best blue there is!) When you drizzle raw honey over it, and eat it with a darkish chocolate with sea salt on it, and swish it around with a fabulous dry rosé in your mouth?
Stop it. Shut it. It's over for you. Goodbye forever.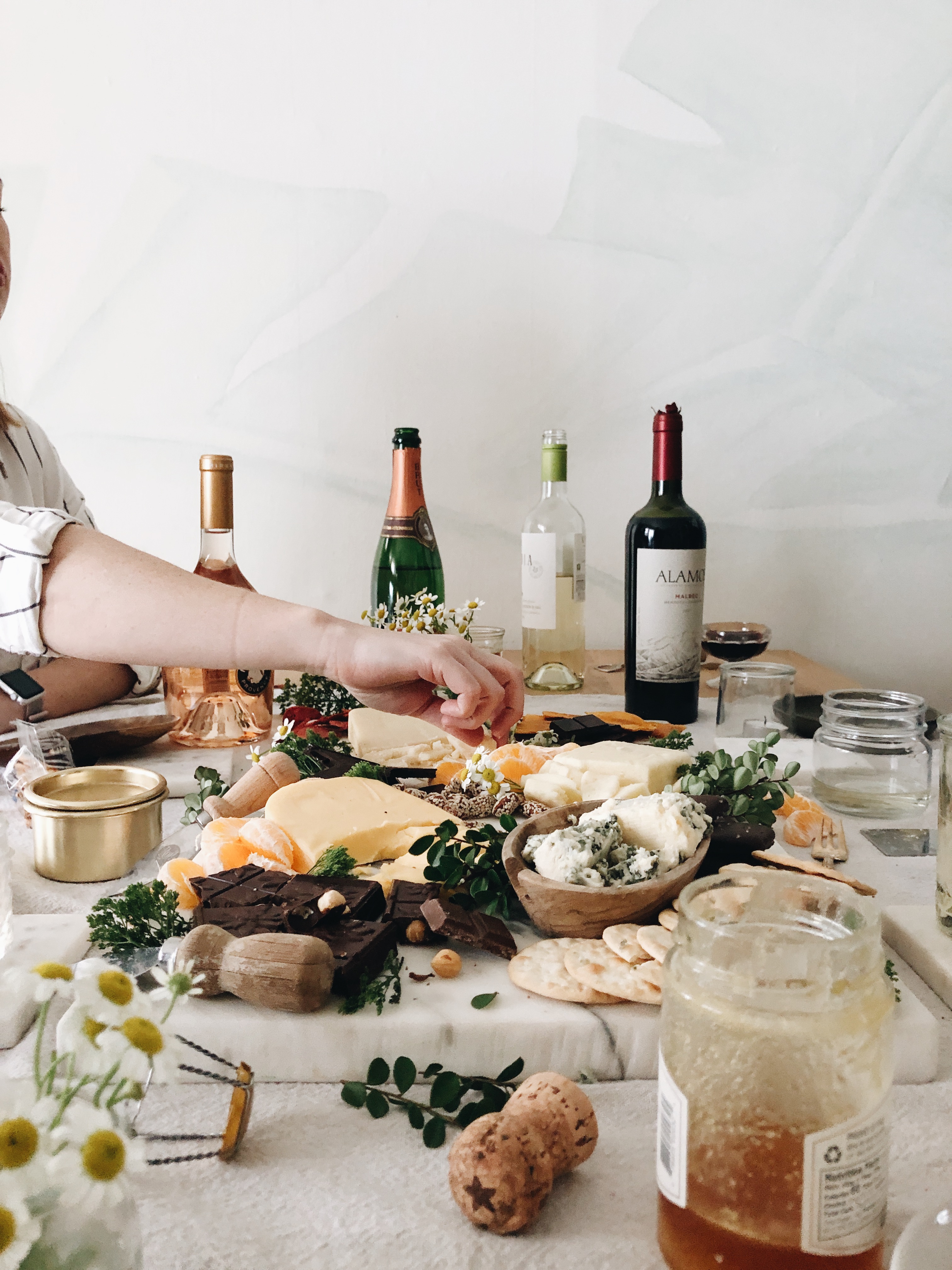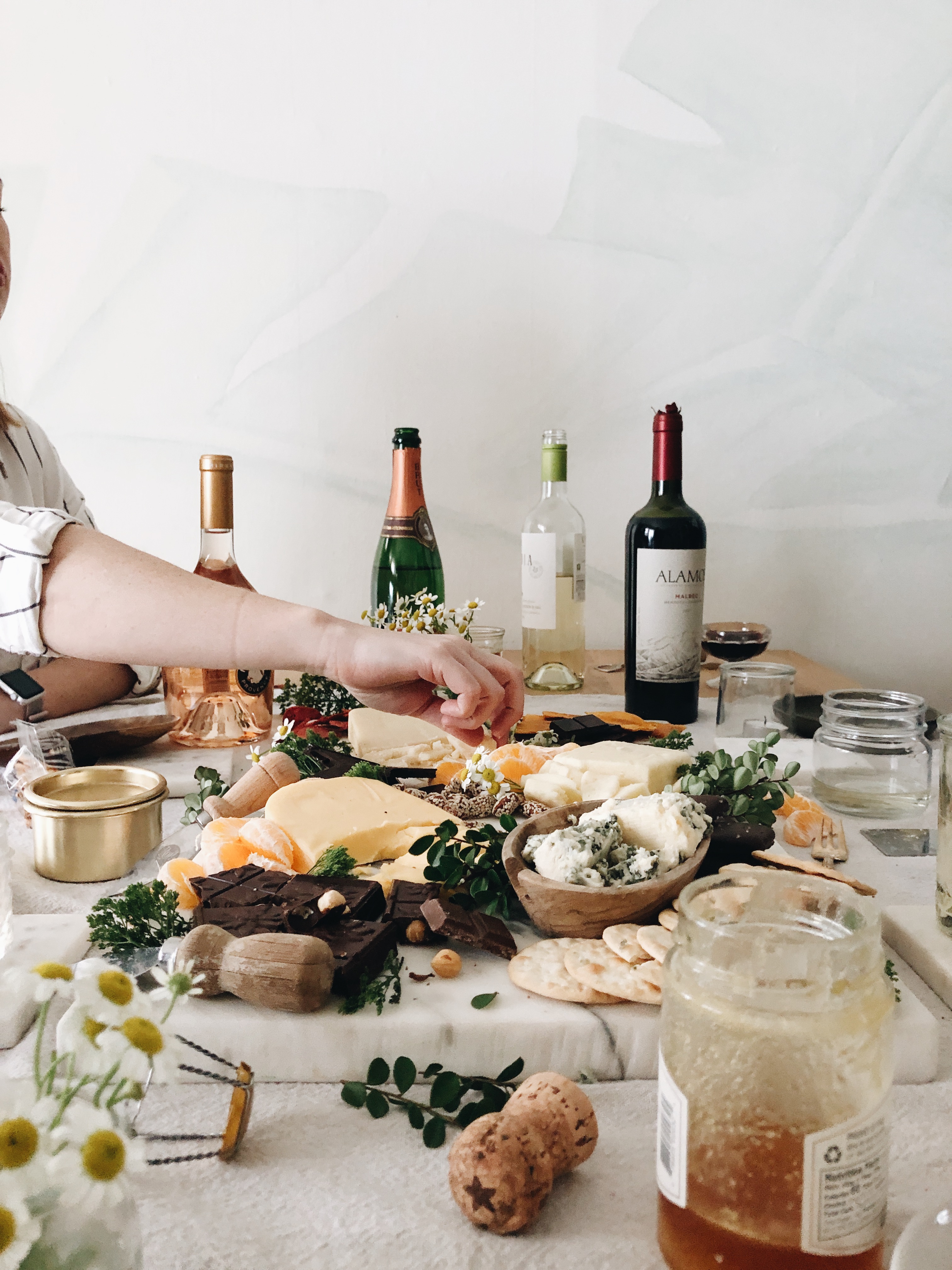 Of course after the official pairings, all "rules" go out the window and you just start putting thiiiiis with thaaaaaat and refill my roséeeeeeeee and let's look at old photos of us from the '90s YADA YADA YADA.
That's what's fun about it. (besides photos from the '90s) Try on as many different combos and see what your tongue digs! We should start a band called Tongue Di- you know what, never mind.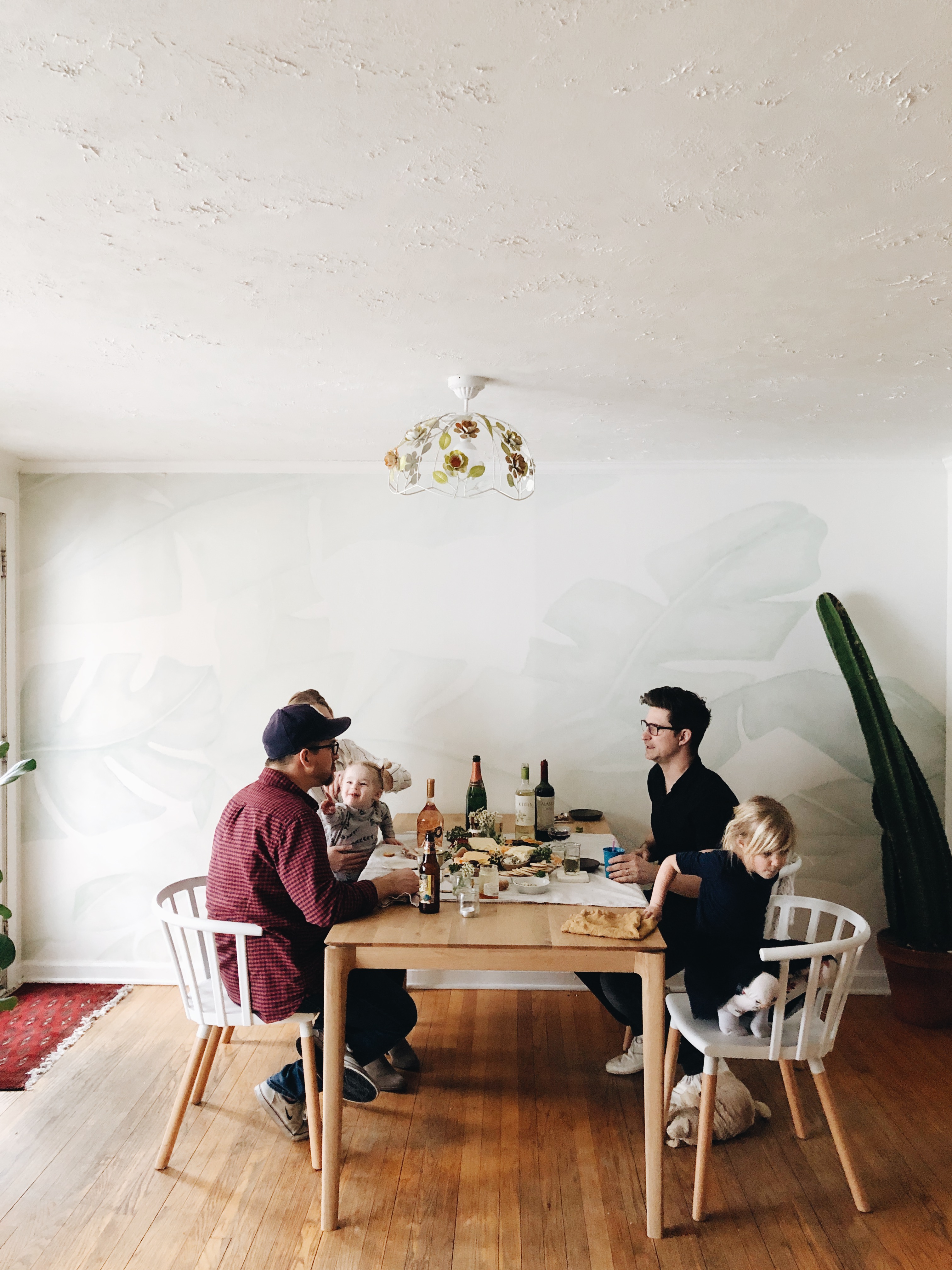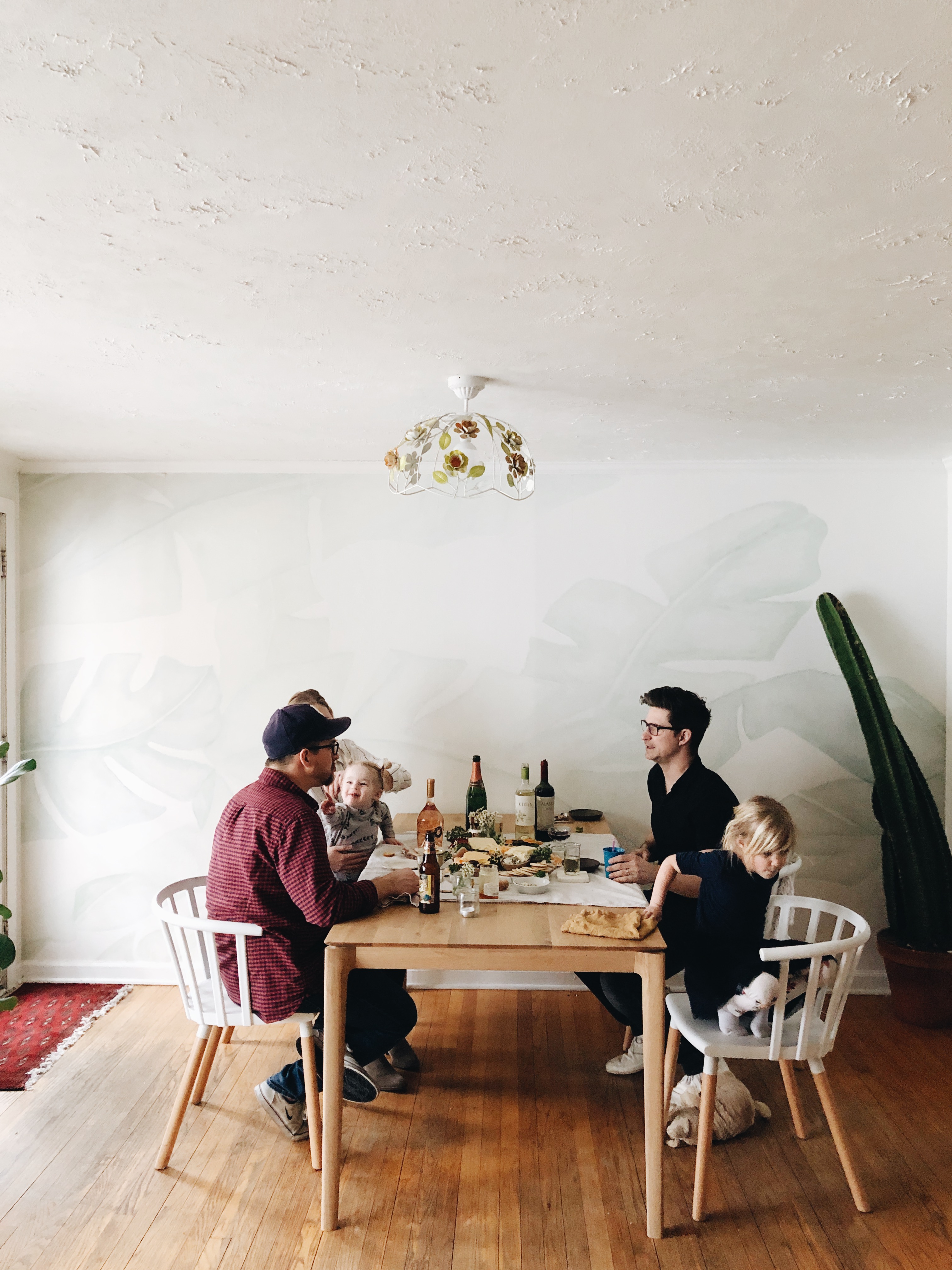 I was there, too. Although I'm in none of the photos. And I had on the CUTEST outfit. All cream and white, with a caramel flat. Hair in a low, loose pony. A bright coral lip. You should have seen it. PEE-ISSED I forgot to get a photo. I blame the rosé.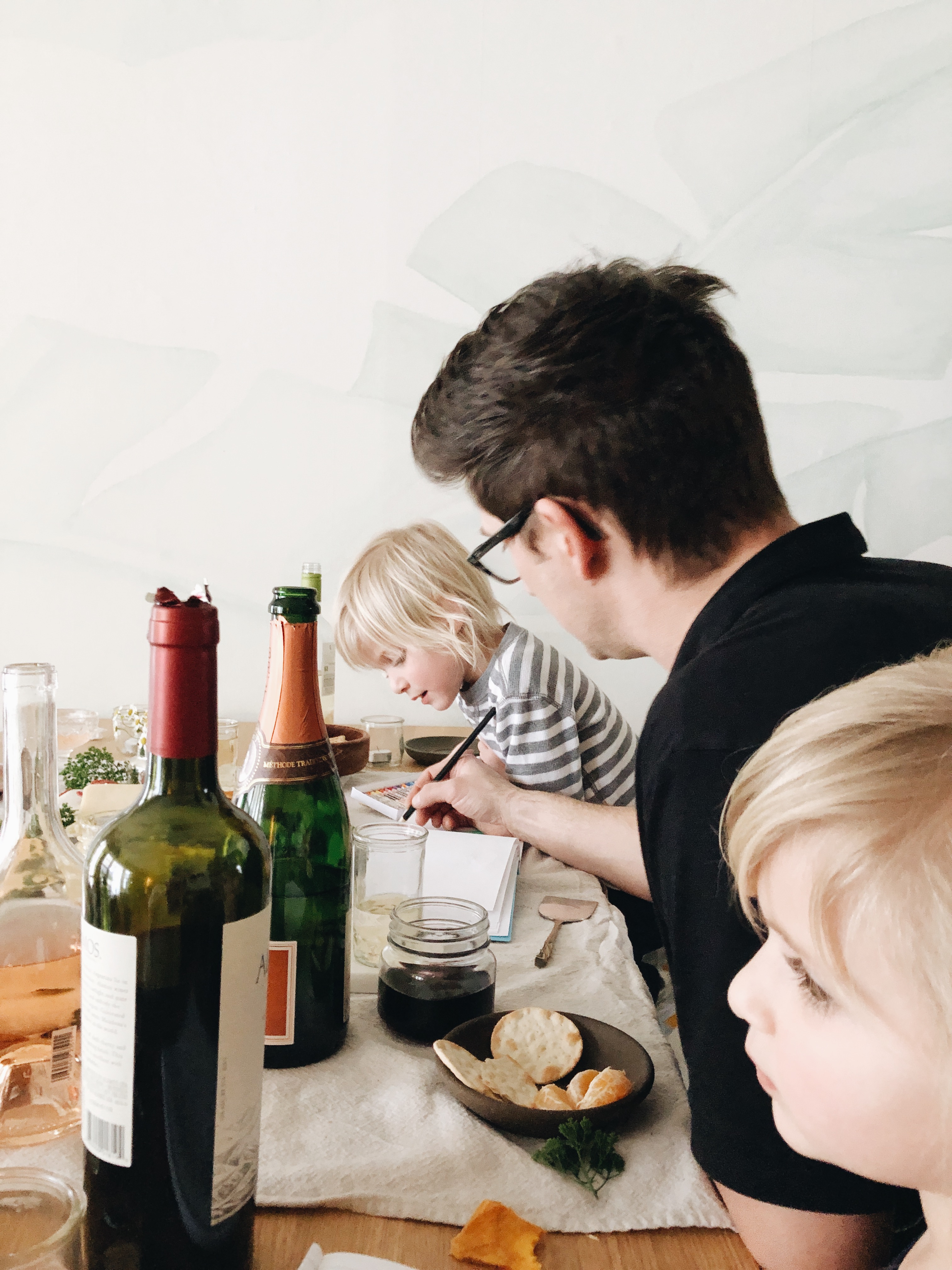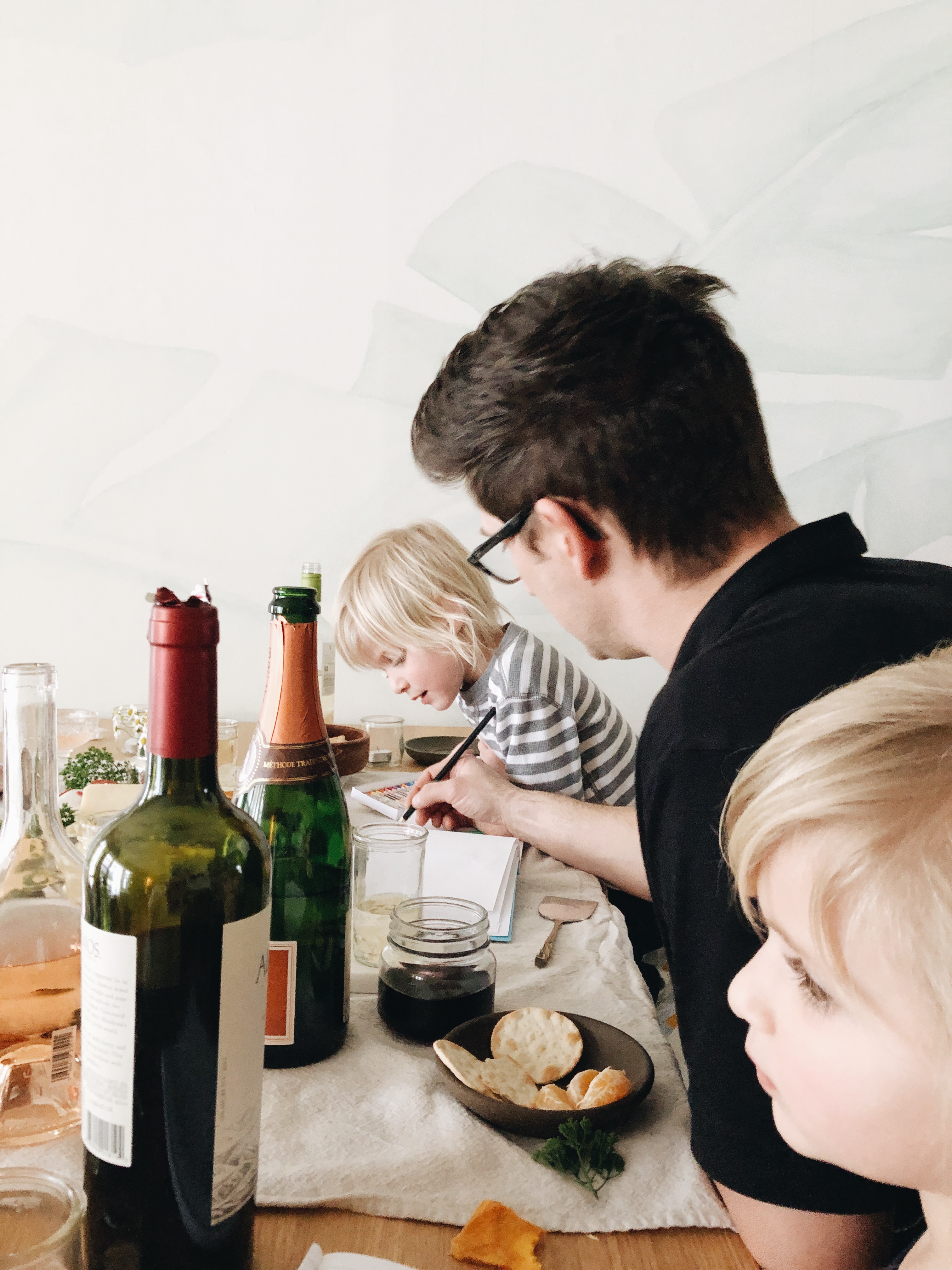 Will, it's tannin. Two n's.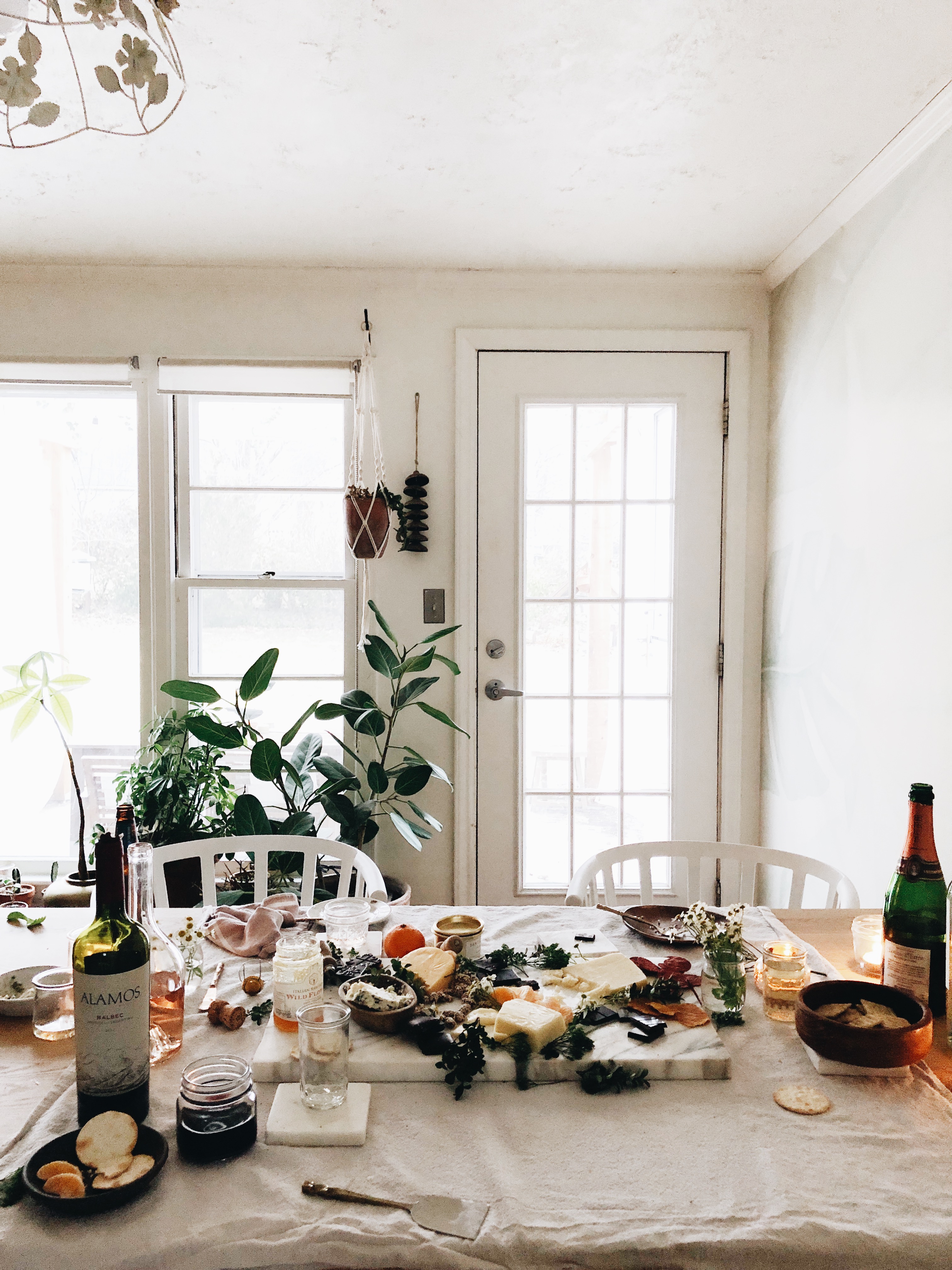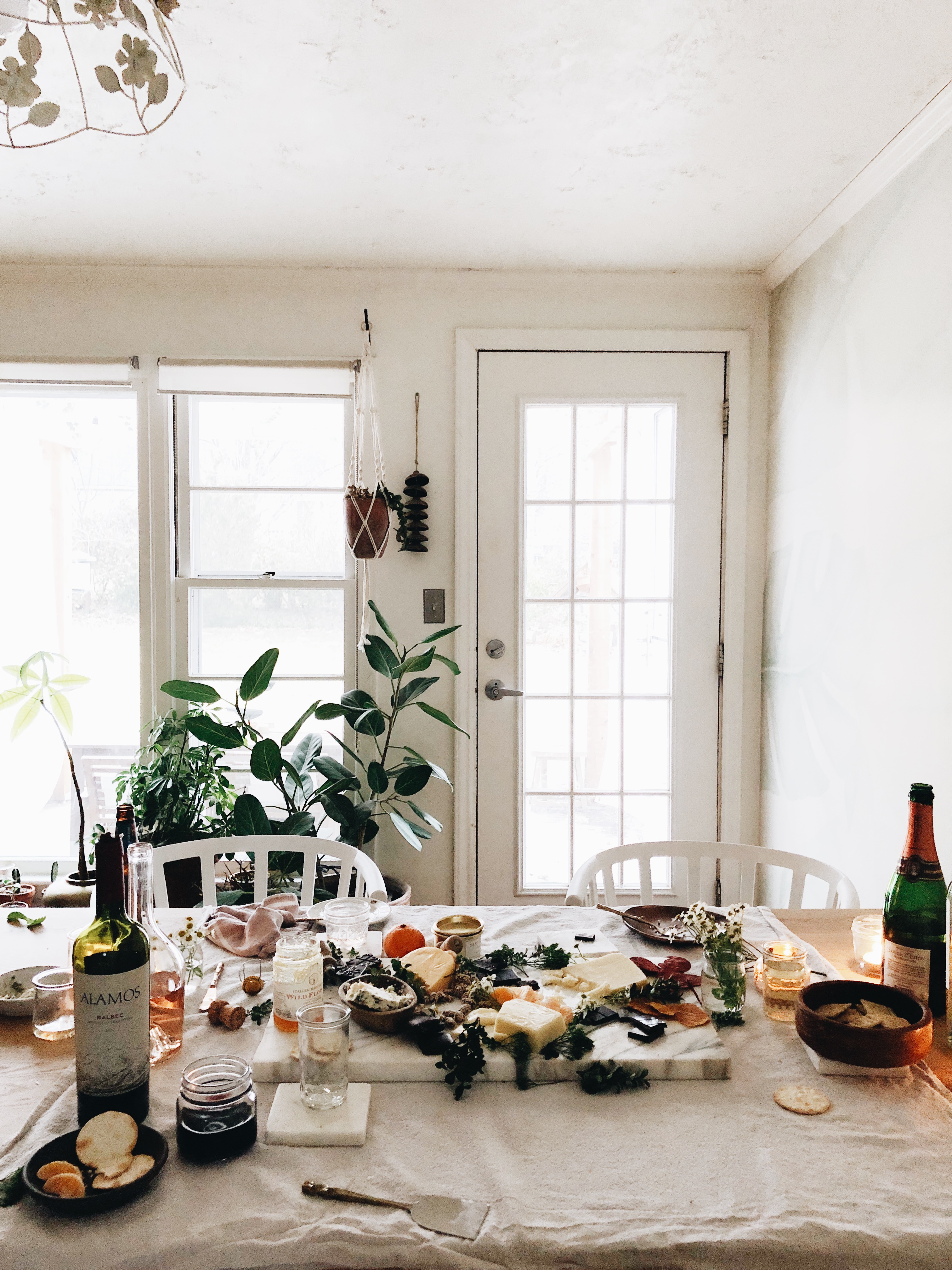 Do you ever do this? Host little this and that pairings? If you do, tell me your fave combos! Are you a dried fruit lover, or do you stick with fresh all the way? Ohhhhhh I SHOULD HAVE HAD A SPICY NUT GOSH DARN IT.
It's fine.
I'm fine.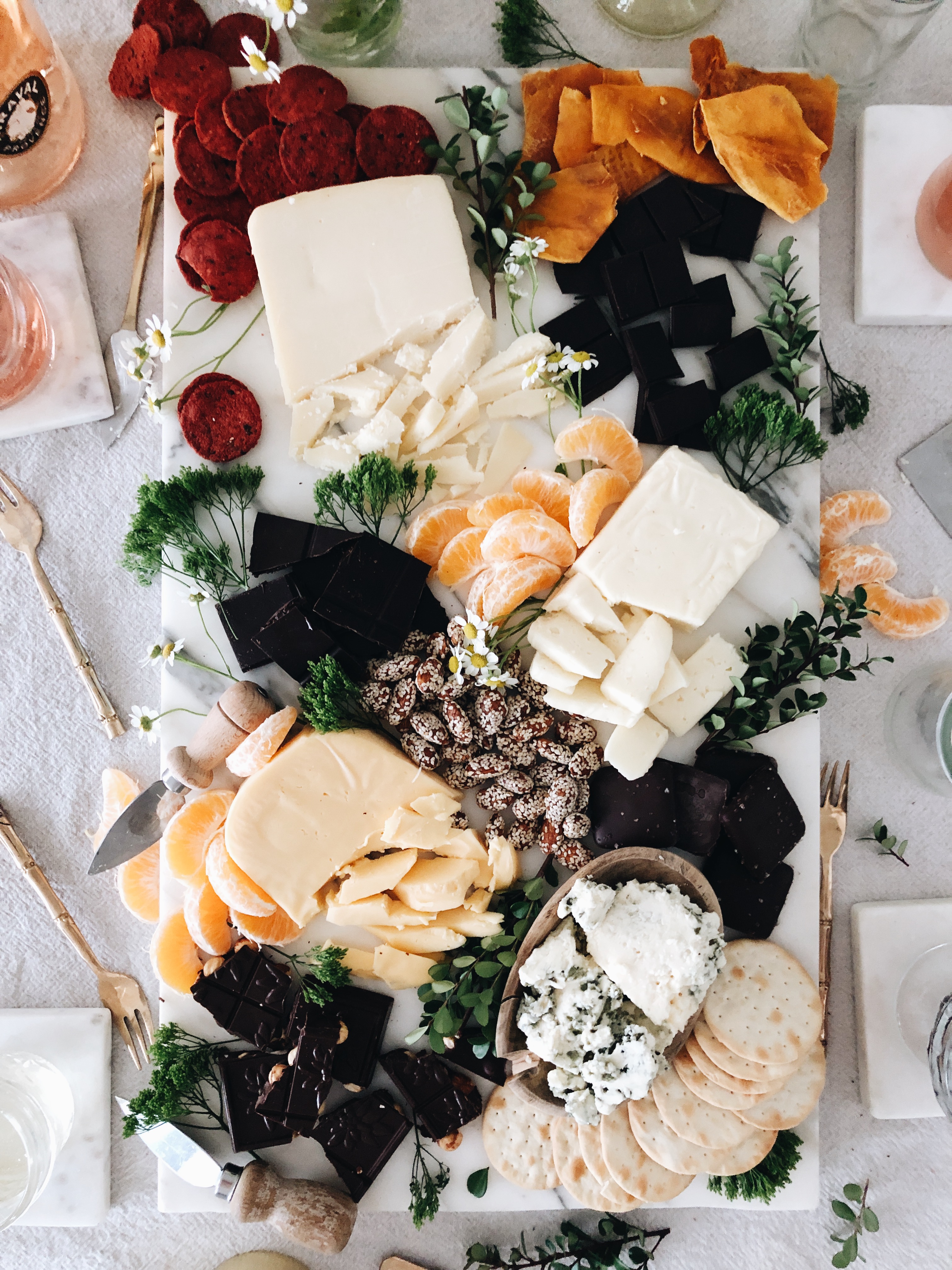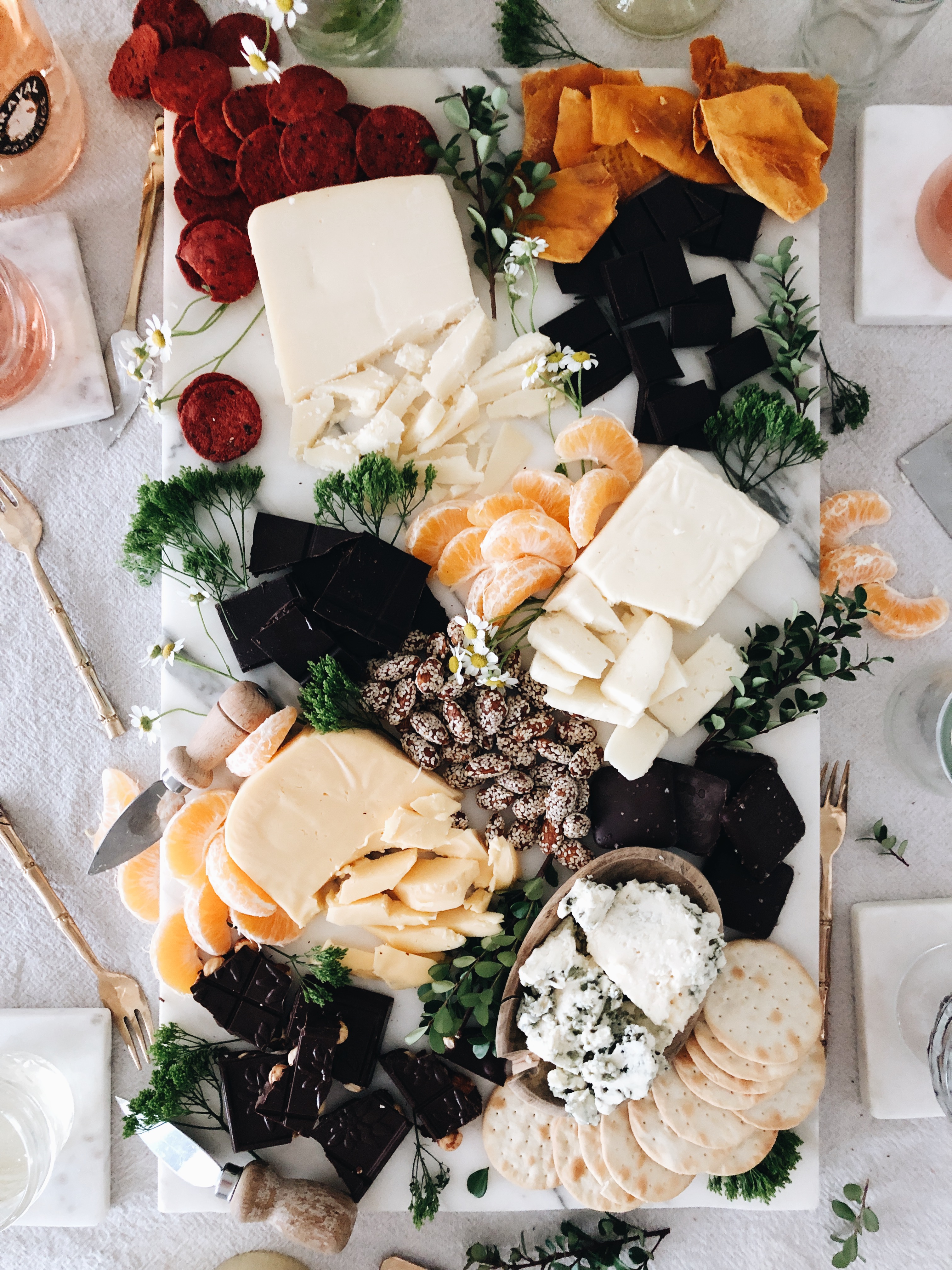 And there we have it! A super simple (but elegant!) Valentine's Day idea, when you have less than zero time to plan. Four cheeses from Roth, four chocolate variations, and four wines. And then add a scattering of fruits, nuts and/or crackers, and LOOK AT YOU ALL FANCY LIKE, GUUUUUURL. (also, put some old school jingly jazz on. light candles. and wear that bright coral lip. natch.)
(This post is definitely in partnership with my lover, Roth Cheese. But all ramblings and cheese snarfings are totally my own. We coo?)