I just learned something right this second and I need to come clean about my wrong doings.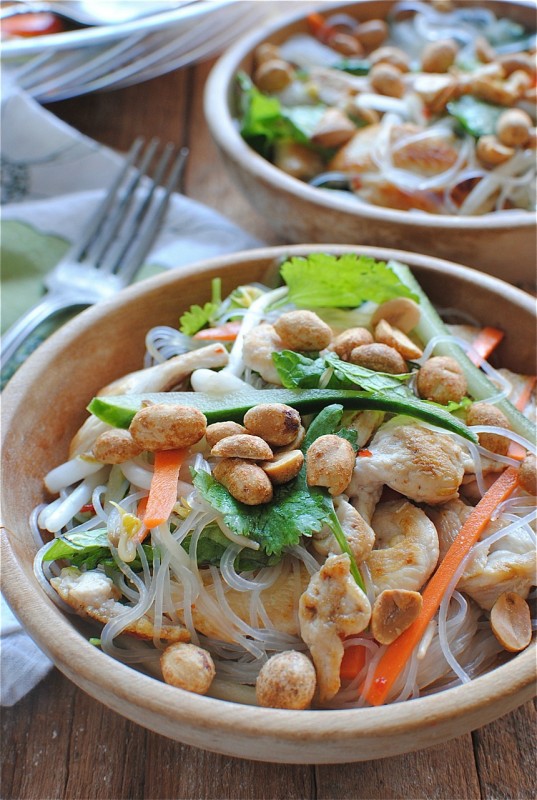 My world is shattered.
My heart, torn.
My brain is fuzzy.
My soul, worn.
Just get to it? Okay.
So you know how these little Vietnamese noodle salads are called "bun"? Yeah. Well I was locked. and. loaded. with jokes about bun. Because in my head it's pronounced bun! Like, honeybun, bungalow, bungee cord, bunions, bunnies and debunked.
You can just flush my life right down the toilet because guess what. It's pronounced like BOON.
Boon.
Boon.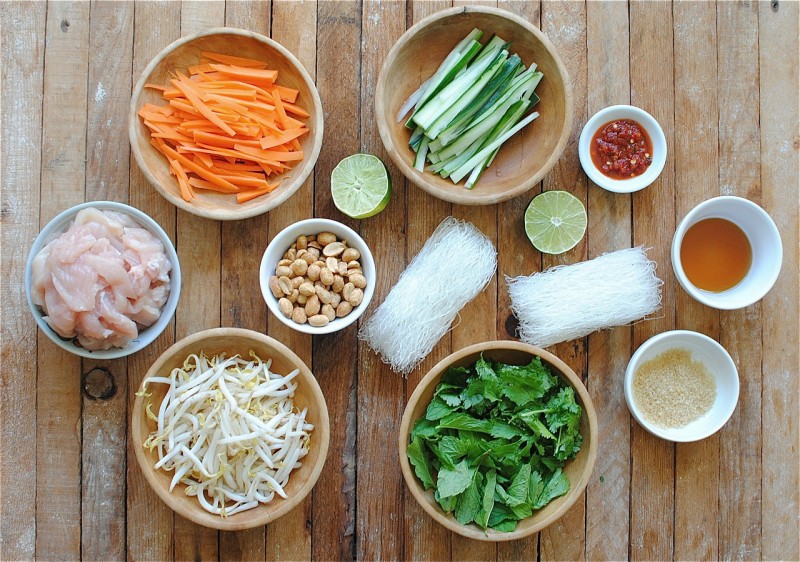 What's a blogger like me supposed to do with this kind of wonk-a-lonk propaganda?!
I should just give it all the boot. The boon. The but. The bun.
For the remainder of this post, I'm going to call this meal Hank, to avoid any misleading confusion and/or mental calamity.
Believe it or not, Hank is actually one of the quickest and easiest meals under the sun (which rhymes with bun, SEE WHAT THEY DID TO ME ON PURPOSE.) to pull together. Especially if you tag team and don't take 147 million pictures of it. Most of it is prep work! Get your dude to slice and sear the chicken while you julienne a carrot and cucumber and boil the noodles. And the sauce takes half a millisecond because you're just dissolving some brown sugar in a mix of fish sauce, garlic chili paste, lime juice and water. You'll down right flip your face when you taste it.
Don't tell my husband about this next part. I couldn't heeeeeeeelp it.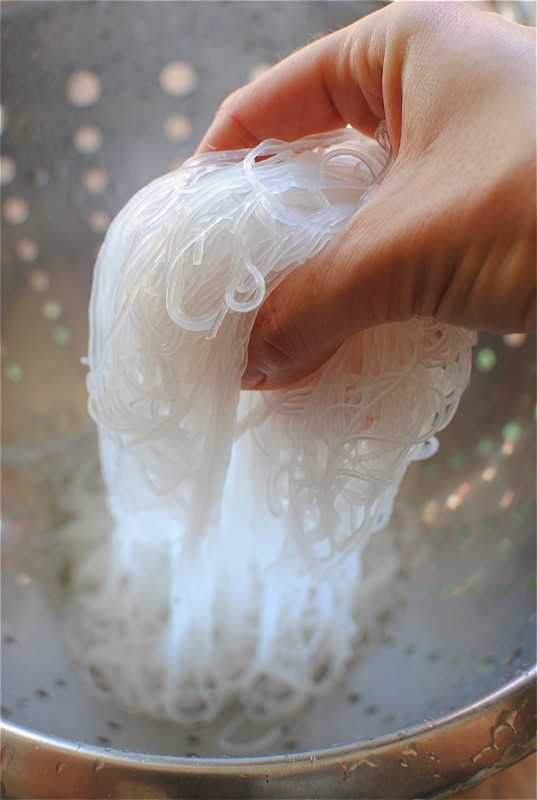 When you order Hank at Vietnamese restaurants, they'll often times line up all the ingredients in little rows on top of the vermicelli noodles, so I did it for you too! To be cute. Because it's cute. Isn't Hank so cute?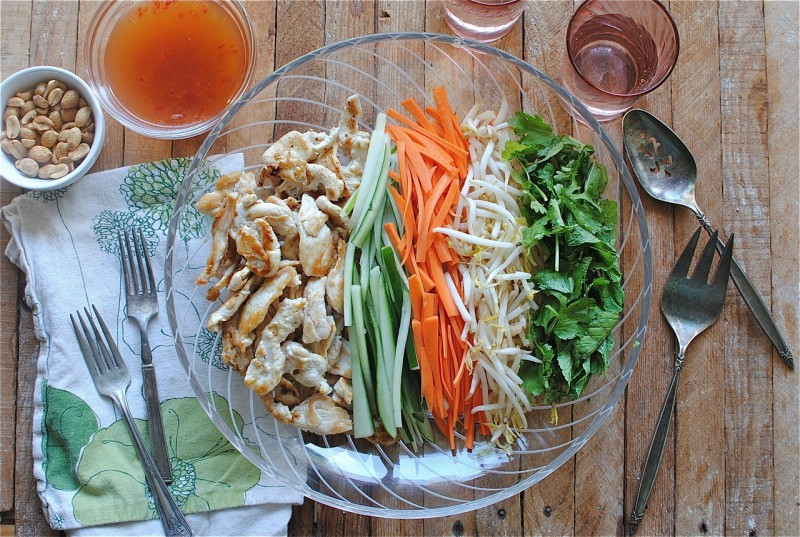 And theeeeen Hank gets a spicy bath.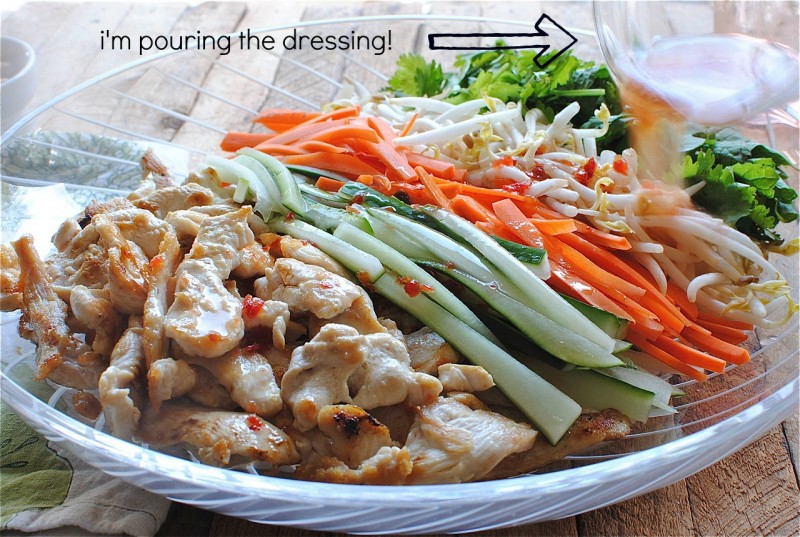 And then you toss toss toss it altogether and watch as it becomes this glorious Hankified mix of veggies and herbs and chicken and glass noodles and okay, stick your face over that and take a whiff. DO IT.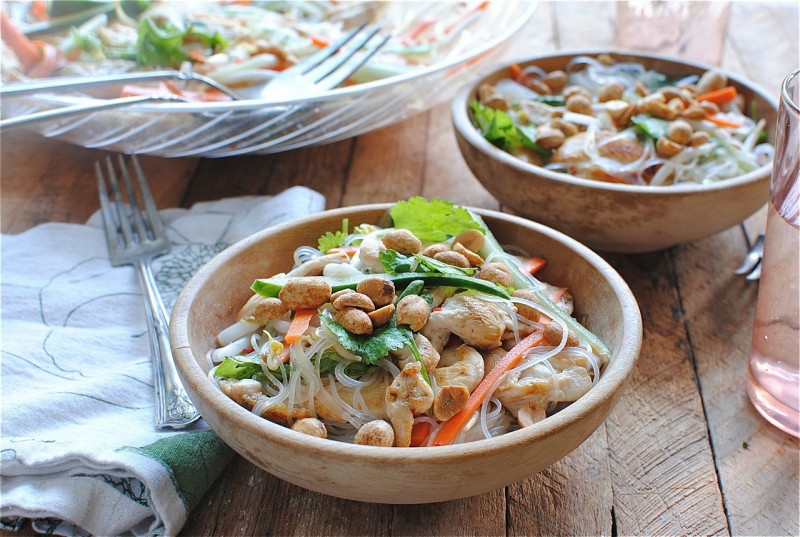 I can't wait for you to eat this.
Vietnamese Noodle Salad with Chicken:
What it took for 2:
* 2 bundles vermicelli noodles (about 2 cups cooked)
* 2 Tbs. extra virgin olive oil
* 2 chicken breasts, thinly sliced
* 1 large carrot, thinly sliced
* 1/2 cucumber, thinly sliced
* 1 cup fresh bean sprouts
* 1 cup fresh mint
* 1/4 cup fresh cilantro
* 2 Tbs. fish sauce
* juice from a small lime
* 1 tsp chili garlic paste
* 2 Tbs. brown sugar
* 2/3 cup water
* 1/2 cup peanuts
Boil your noodles, drain and run under cool water. Wiggle your fingers in them.
Heat the oil in a large skillet over medium high. In batches, lightly season with salt and sear the sliced chicken until cooked through and browned on both sides, about 3 minutes per batch. Set aside and cover to keep warm.
In a small saucepan, combine the water, fish sauce, lime juice, chili paste and brown sugar. Heat to dissolve the sugar. Remove from heat.
Place the noodles in the center of a large platter. Top with chicken, carrots, cucumber, bean sprouts and mint. Pour the dressing over the dish and toss to combine.
Serve the salad garnished with peanuts and cilantro leaves!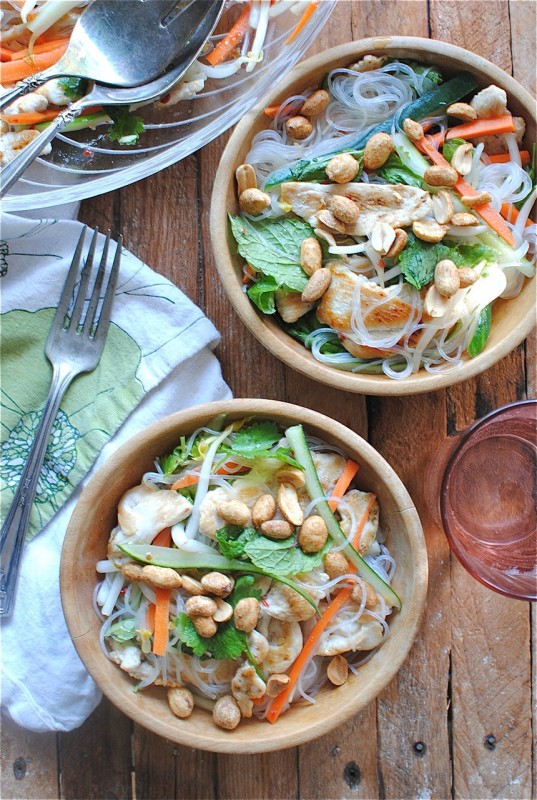 Get Hanked!