I blame America's Funniest Home Videos.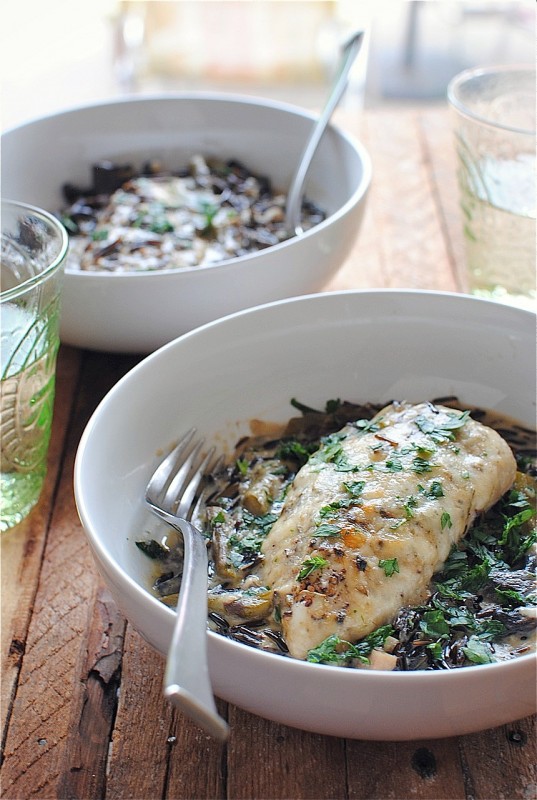 It's quite the hazardous show if I have any say in this.
You see, I made a boo-boo. And I am a little grossed out that I just typed "boo-boo" and evenly amazed that I'm not backspacing over it. Anyway, I was on a MISSION. A MEAL PLANNING MISSION. After scouring Pinterest and my leaning tower of magazines (and a rather enthusiastic vote from my salivating-like-a-rhinoceros-in-heat husband) chicken and wild rice casserole found a place on the list. But you guys, I've only made a chicken and rice thingy one other time, so I got a little sweaty over the task. And I'm from the south! TISK TISK.
It appears that chicken and wild rice casseroles can be done a hundred million sixty billion four thousand 28,000 four gazillion billy bo-hillion 75.472 hundred and 81 different ways. SO WHO WAS RIGHT? Ugh, the stress! My over-active glands! (this is why I wear only black tanks, remember?)
(I apologize for bringing up sweat glands again.)
(But aren't those asparagus spears just lovely?)
(Did that distraction work at all?)
(No? What about a joke? So a man walks into a b — okay okay.)
So I decided, whatevz, I'll just wing it. I got this in the BAG. Er, casserole baking dish.
I turn on AFV to keep me company during all of this winging. Biggest. Mistake. Of. All. Time. As I'm pouring my chicken stock into the bowl to whisk with the condensed soup and yogurt, I got distracted and poured like 2 cups in BECAUSE this freaking DOG was balancing what, 6 hamsters on his nose while flame throwing, hula hooping and doing his taxes at the same time! Dogs can't do that! THIS DOG COULD. I gotta find me a dog like that.
Two entire cups. . . . stupid dog.
Soooo yeaaaaah, hee hee HEE.
BUT, good news to all the lands: Flavor? Goodness gracious.
Rice cooked fully? Toothy, al dente, surprising perfection.
White bubbly cheddar on top? Honey child, please.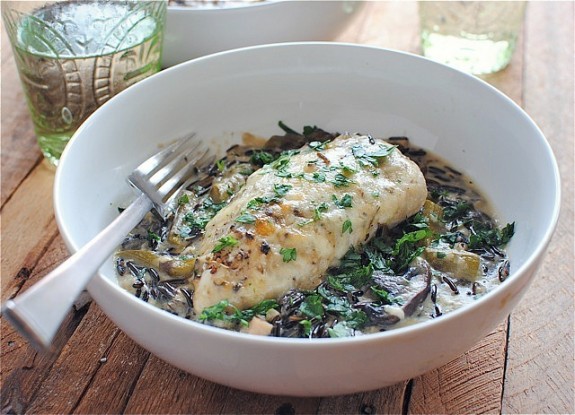 Veggies mushy? Nawt. At. Awl.
Chicken done? Juicy, tender, moi – SORRY.
Should you make this? I don't even want to tell you what would happen if you didn't.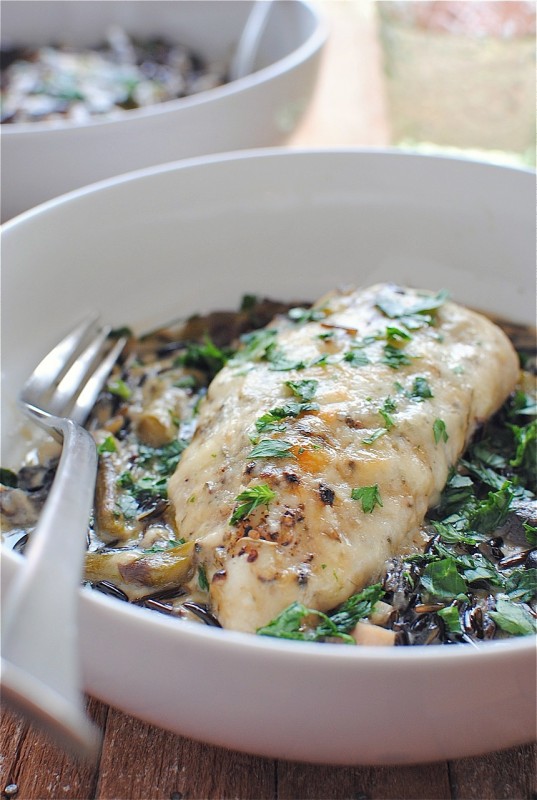 SIX hamsters on his nose, you guys. SIX.
Chicken and Wild Rice Casserole:
What it took for 3-4:
* 1 cup uncooked wild rice
* 3 boneless, skinless chicken breasts
* 1 tsp Herbs de Provence
* 2 Tbs. extra-virgin olive oil
* 2 cloves garlic, minced
* 1/2 bunch asparagus, ends trimmed and cut into 1-inch pieces
* 4 oz baby bella mushrooms, sliced
* 1 cup chicken stock (not two!)
* 1 (10.75 oz) can condensed chicken soup
* 2 Tbs. plain Greek yogurt
* 1 Tbs. mixed fresh herbs (I used thyme and oregano)
* 2 cups shredded white cheddar cheese
* coarse salt and freshly ground pepper
* fresh parsley for garnish
Preheat oven to 375.
Heat the oil in a medium skillet over medium-high. Add the garlic and bloom 30 seconds, or until fragrant. Add the asparagus and mushrooms and saute until the mushrooms start to brown and the asparagus pops in color, 4 minutes. Add a pinch of salt and pepper.
In a medium bowl, whisk together the broth, condensed soup and yogurt. Toss in those fresh herbs and whisky whisk a tad more.
Pour the mixture into a 9×13 baking dish. Add the rice and vegetables. Nestle it all in together. Cover and bake 30 minutes.
Remove from oven, and arrange the 3 chicken breasts right in the rice mixture. Sprinkle the Herbs de Provence over the dish, along with the shredded cheese. Cover and bake 30 more minutes. Remove the foil and check on your cheese. If it's not browning like you like it, flip on the broiler and get it super bubbly and gorgeous.
Let sit about 5 minutes and serve. her. up. Garnish freshly chopped parsley!