Oh weird I wonder how this pasta post ended up on my website. Weird.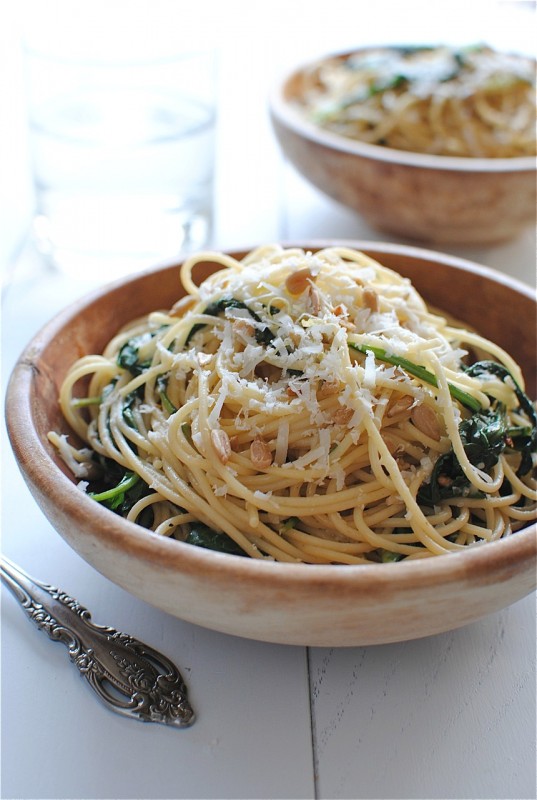 I started the week with pasta and I'm ending it with pasta. BOOK ENDING. I like the way this feels. It's like watching a man mow his front lawn and noticing that he keeps missing this one itty bitty tiny little spot in the center and it's like, DUDE WHY ARE YOU NOT MOWING THAT LITTLE SPOT, so you start to twitch and itch, and then you can't take it anymore so you end up running out the front door to alert him of the non-mowed spot and how the world will collapse if he doesn't mow it, and he looks you straight in the eye and says, "your shirt's on inside out," and then runs the mower over the little spot.
Y'all he mowed that sum-bia. Feels good.
So apparently I decided to make the Emerald City out of thin spaghetti. Upside down Thin Spaghetti Emerald City. That's all I really had to say about that. Actually it's not. Have I ever told you that I played Dorothy in the Wizard of Oz when I was 18 years old in the New Mexico regional theater I mean theatre program? I have? Again? Oh.
Okay now I'm done.
Okay one more thing. Last night I finished season one of Parenthood. O-M-G.
a) Is Dax going to move to New York?! I can't even take it. Why can't she just stay in whatever town they're in? Doesn't she know they're a family now?! Wait, what town are they in? San Francisco? You know Kansas City has an Alvin Ailey dance program. Isn't that neat?
b) Why do I really like Camille's hair? All those wild curls on top of her head. Although everything she says it sounds like she's about to start sobbing. I just want to pet her. And then borrow her glasses.
c) If you happen to see my life, tell it I need it. But not until I'm completely caught up amIright.
In other words, this pasta is seriously divine. And so so so simple. Super lemony, super sunflower seedy, super kale-y, super garlicky, super parmesan-y, super glo – WAIT WAS MY SHIRT REALLY ON INSIDE OUT?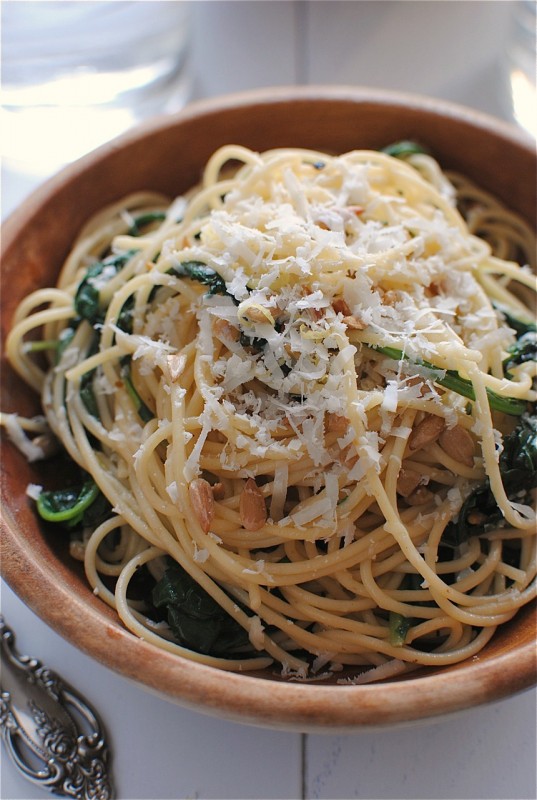 Comes together in the blink of an eye. Just like my wardrobe apparently.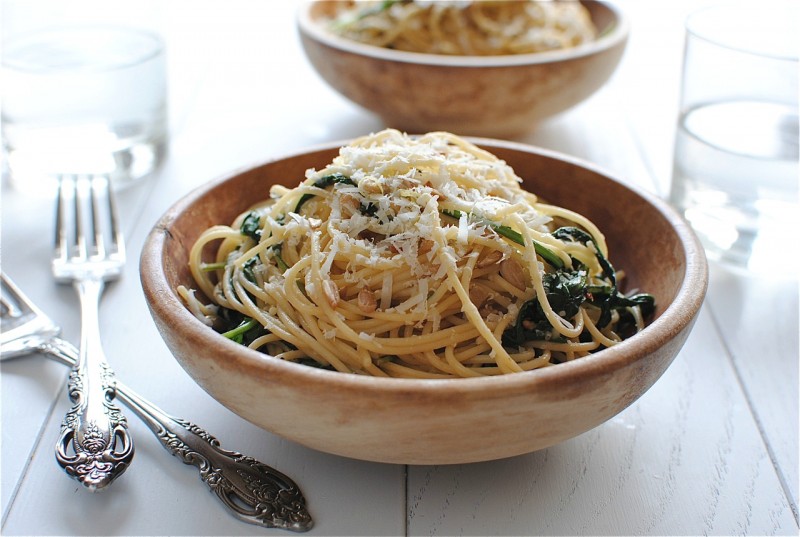 Spaghetti with Kale and Lemon:
(inspired by Whole Living):
What it took for 4:
* 1 pound thin spaghetti
* 2 Tbs. extra-virgin olive oil
* 3 cloves garlic, minced
* 1 pinch crushed red pepper flakes
* 1 (4 oz) tub of baby kale leaves (or 1 bunch, roughly chopped)
* 2 Tbs. sunflower seeds
* 2 Tbs. lemon zest
* 2 Tbs. fresh lemon juice
* 1/2 cup freshly grated parmesan cheese, plus a ton more for garnish
* coarse salt and freshly ground pepper
Heat the oil in a large skillet over medium-high. Add the garlic and crushed red pepper; bloom for 30 seconds. Add the kale and a pinch of salt and pepper. Toss to wilt the greens, about a minute. Stir in the sunflower seeds, lemon zest and juice. Toss to combine.
In the meantime, bring a large pot of salted water to a boil. Cook the spaghetti until al dente. Reserve about 1/2 cup pasta water and drain the rest. Add the spaghetti to the skillet and toss to combine. Add enough pasta water to create a thin sauce. Finally, add that cheese, man. Toss, toss, toss. Taste it. More salt? Add a pinch-a-roo.
But don't say pinch-a-roo out loud if you seek human companionship in your life.
Serve with more cheese on top!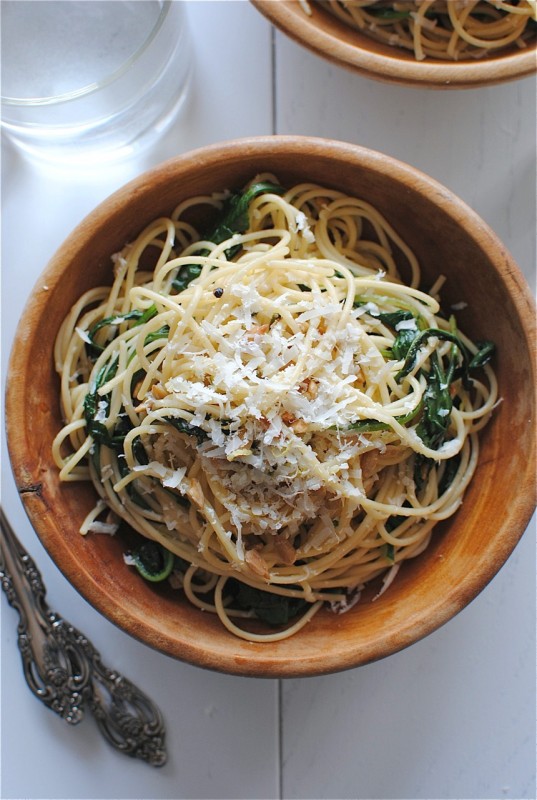 I'm afraid this is mandatory.