First of all, thank you guys sooooo so much for your texts, tweets, comments, emails, and calls yesterday. I just can't tell you how cared for that made me feel. I wish I could just scoop you all up and put you in my purse. But I'd try and space you out because I wouldn't want things to get too cramped up in there like a bunch of sardines.
OHHH. See what I did there? With the sardine reference? You're so firing me right now.
This is a post that I nearly forgot to show you! And you're probably like, dangiiiiitt. We were this close to missing sick to the ick to the max sardine-ness. To which I say, PSHAW. You need them and they need you and eating them is like eating a GOLD METAL. FROM THE SEA. Only not so hard on your teeth.
You'll find that recipe AND MORE, up in heah.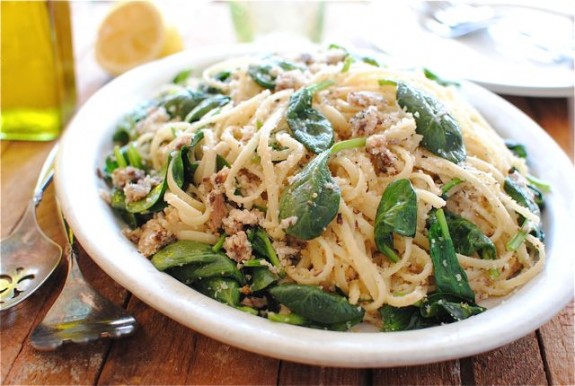 Seriously, thanks again for your incredible outpour of love. I'll be back to my regular postings next Tuesday. Until then, you can follow me on Instagram and watch me nibble on my baby niece to the point of seeing actual bone.
WHY AM I SO GROSS?