Happy Halloween!
And oh, look at these summer vegetables from the garden I'm showing you right now. How again does this even make sense on a holiday like today? Not a clue. Next I'll be sunbathing on my roof, wearing jorts and a tie-dyed tube top while blasting "Good Vibrations" out of my turquoise boombox.
What do you think of that, MICHAEL MYERS?
….mmmm hmmmm….perpetrate……
Do you do anything for Halloween? Go out or stay in? Dress up or dress down? Give out candy or hoard every last piece? Watch the new Paranormal Activity or hide under your bed with a bible, a wooden cross and your priest on speed dial?
Whatever you do, be safe out there, or else an insane blonde girl with torn yoga pants and wine teeth might coming chasing after you HOOOHHAHAHAHAHHAHAHAH.
Yeah, that wasn't scary, like at all, was it?
Vegetable and Red Lentil Salad: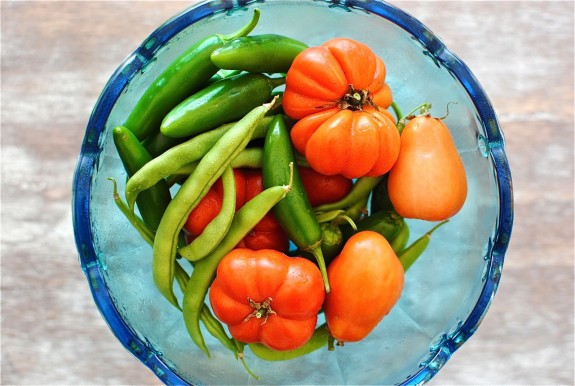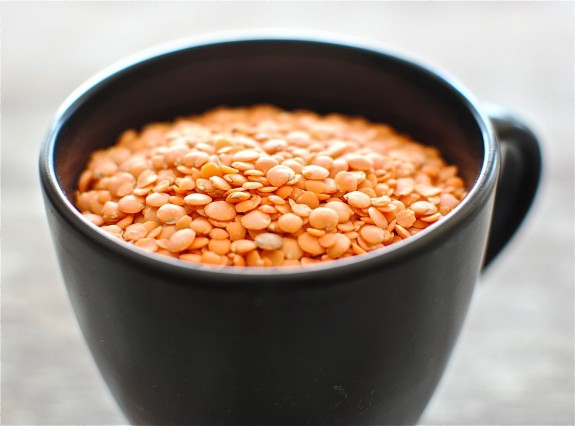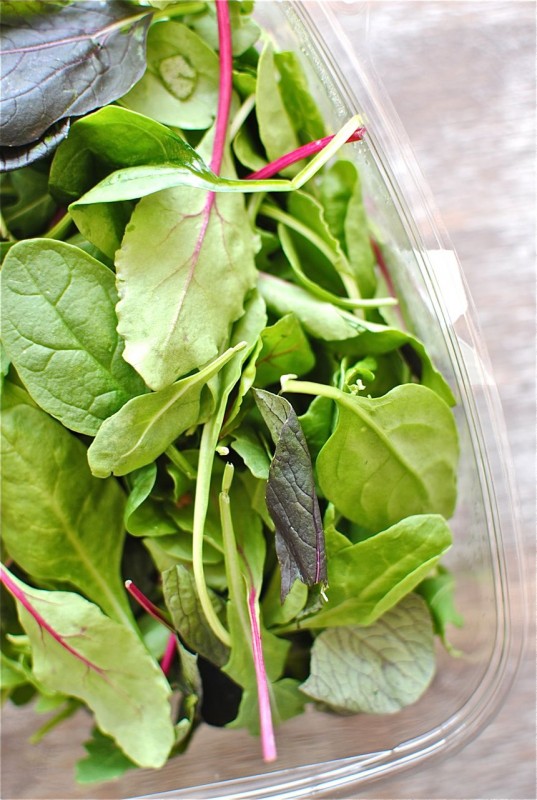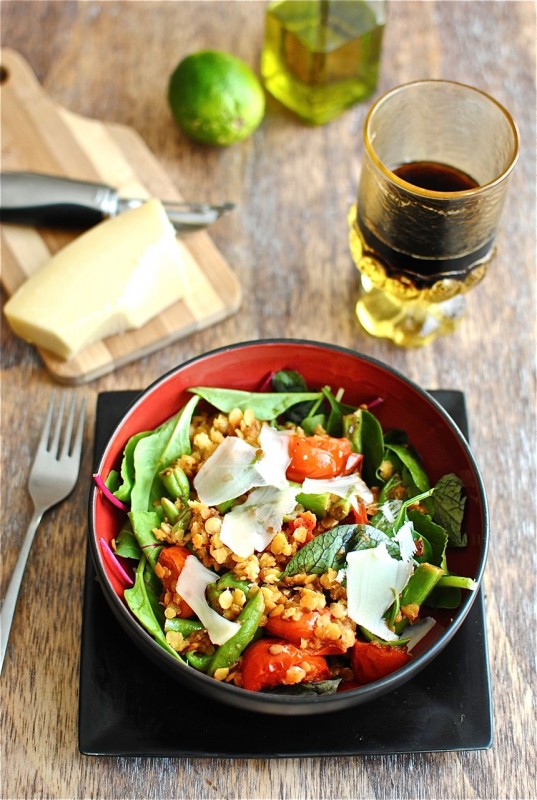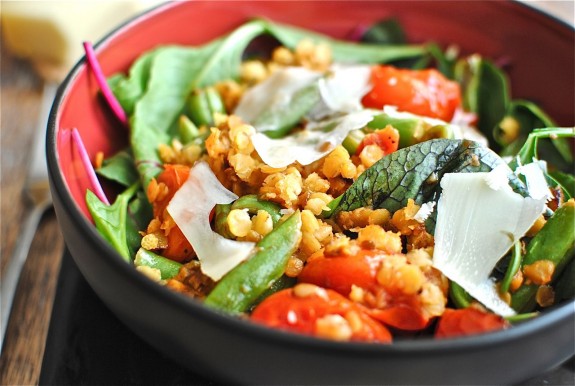 What it took for 2:
* 2 Tbs. extra-virgin olive oil, plus more to drizzle at the end
* 1 jalapeno pepper, minced (leave seeds in for more heat)
* 2 cloves garlic, minced
* 1 cup green beans, cut into 2-inch pieces
* 2 heirloom tomatoes, quartered
* juice of half a lime
* 3/4th cup red lentils
* 4 cups mixed field greens
* fresh parmesan shavings, for garnish
* coarse salt and freshly ground pepper
Heat 2 Tbs. oil over medium heat in a medium skillet. Add the minced jalapeno and garlic; bloom 1 minute. Add the green beans and a pinch of salt and pepper. Saute 3 minutes or until beans start to pop in color. Add the tomatoes and the lime juice. Cook until tomatoes start to wilt, 2 minutes.
Cook the lentils until soft, 10 minutes. Drain water and add to the sautéed vegetables. Toss to combine and season if needed.
Serve lentil/veggie mixture over a good handful of field greens. Spritz with more lime and drizzle with a little olive oil. Garnish with cheese and just. look. at. that.
Simple, healthy, and pretty dang good.