You guys, I have to tell you something.
And I swear, you simply must take my word on this, because I'm kind of freaking myself out a little.
Yesterday I went to buy groceries for this here po' boy post and when I got to the "hoagie" part of the list, I decided at the very last second to buy a long French baguette and cut it into fourths.
…Guess what.
THAT IS ACTUALLY WHAT MAKES A PO' BOY A PO' BOY.
The bread! Swear it to the max. I just wiki'd it to find out more about this sub sammy that never ceases to make embarrassing amounts of saliva fall out of my head, and the very first sentence said this:
"Bev, once again you have proven genius detection in the ingredient arena and naturally knew to pick out a French baguette for this New Orleans classic sub. Nice job, woman. P.S. Your new hair color is absolutely gorgeous."
Or something like that. Whatever.
Point is: you seriously need to make these. They're spicy, chewy, crunchy, shrimpy, and will have you suiting up to white water raft through vicious rivers of your own drool.
Shrimp Po' Boys: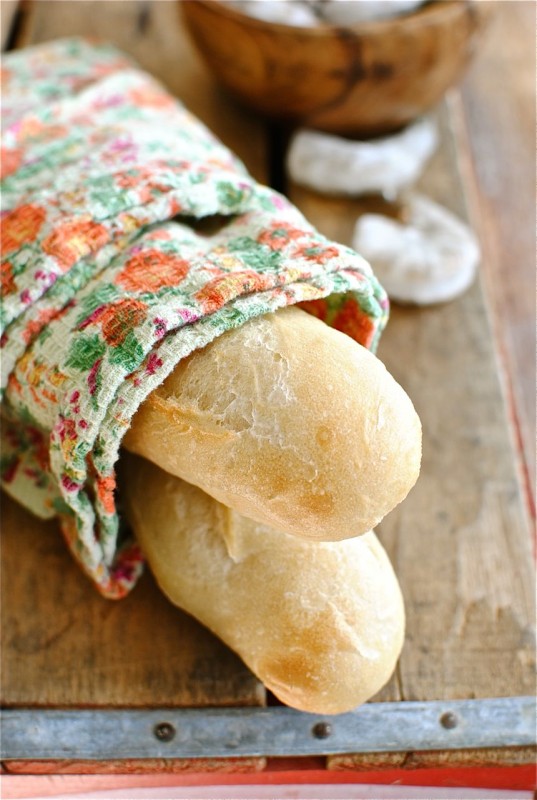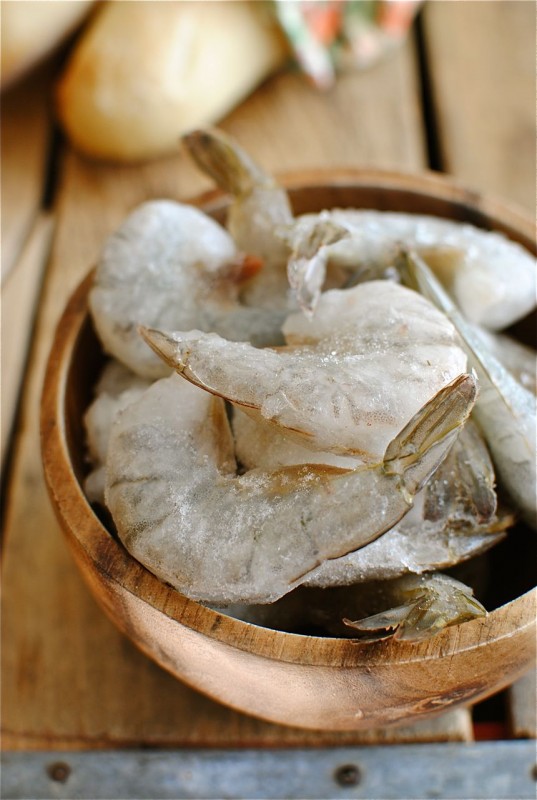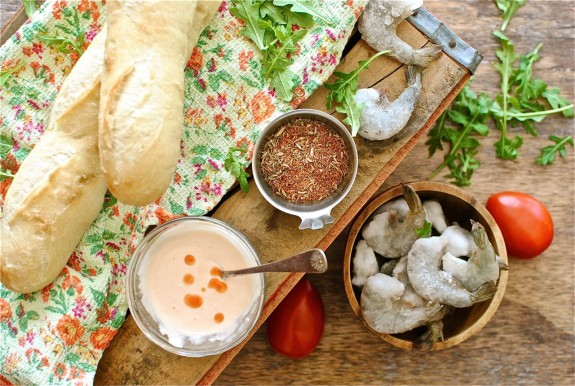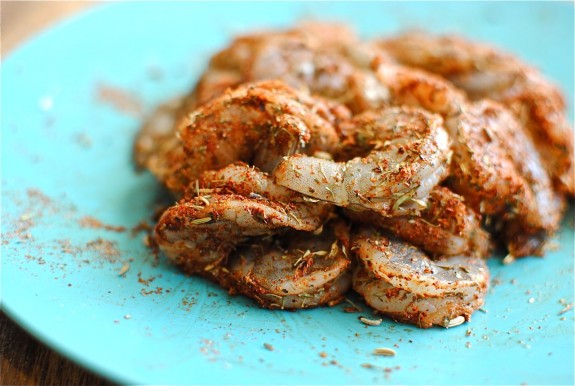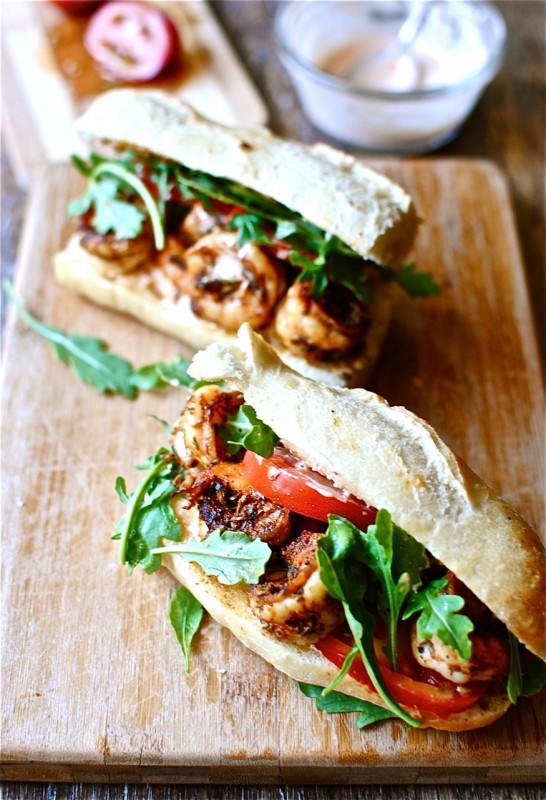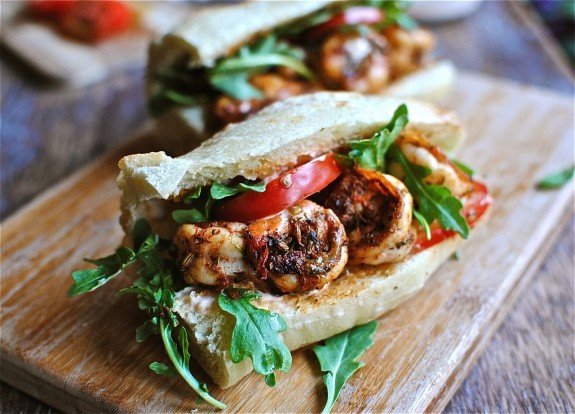 What it took for 4 6-inch subs:

* 3 Tbs. canola mayonaise
* 1 Tbs. hot sauce (like Franks or Tobasco)
* 1 Tbs. fresh lemon juice
* 2 Tbs. herbs de provence
* 1 Tbs. smoked paprika
* 1 Tbs. Penzey's Arizona Dreaming seasoning
* 1 tsp garlic powder
* 1 tsp cayenne pepper
* 2 Tbs. extra-virgin olive oil
* 1 pound frozen shrimp (thawed, peeled and deveined)
* 1 French baguette, cut into fourths and toasted
* 1 roma tomato, sliced, for garnish
* 1 cup (or more) arugula, for garnish
In a small bowl, combine the mayo, hot sauce and lemon juice. Stir until combined and set aside.
In another little bowl, combine the herbs de provence, paprika, Arizona Dreaming, garlic powder and cayenne. Toss over the shrimp, coating them.
Heat the oil in a medium skillet. Add the shrimp and sear on one side for 2 minutes. Flip and sear 30 more seconds. Remove from heat.
Spread the mayo along the inside of the baguette. Layer with tomato, arugula and seared shrimp.
You just have no idea.