More egg salad! Yes, okay, I love egg salad. I feel like you might, too?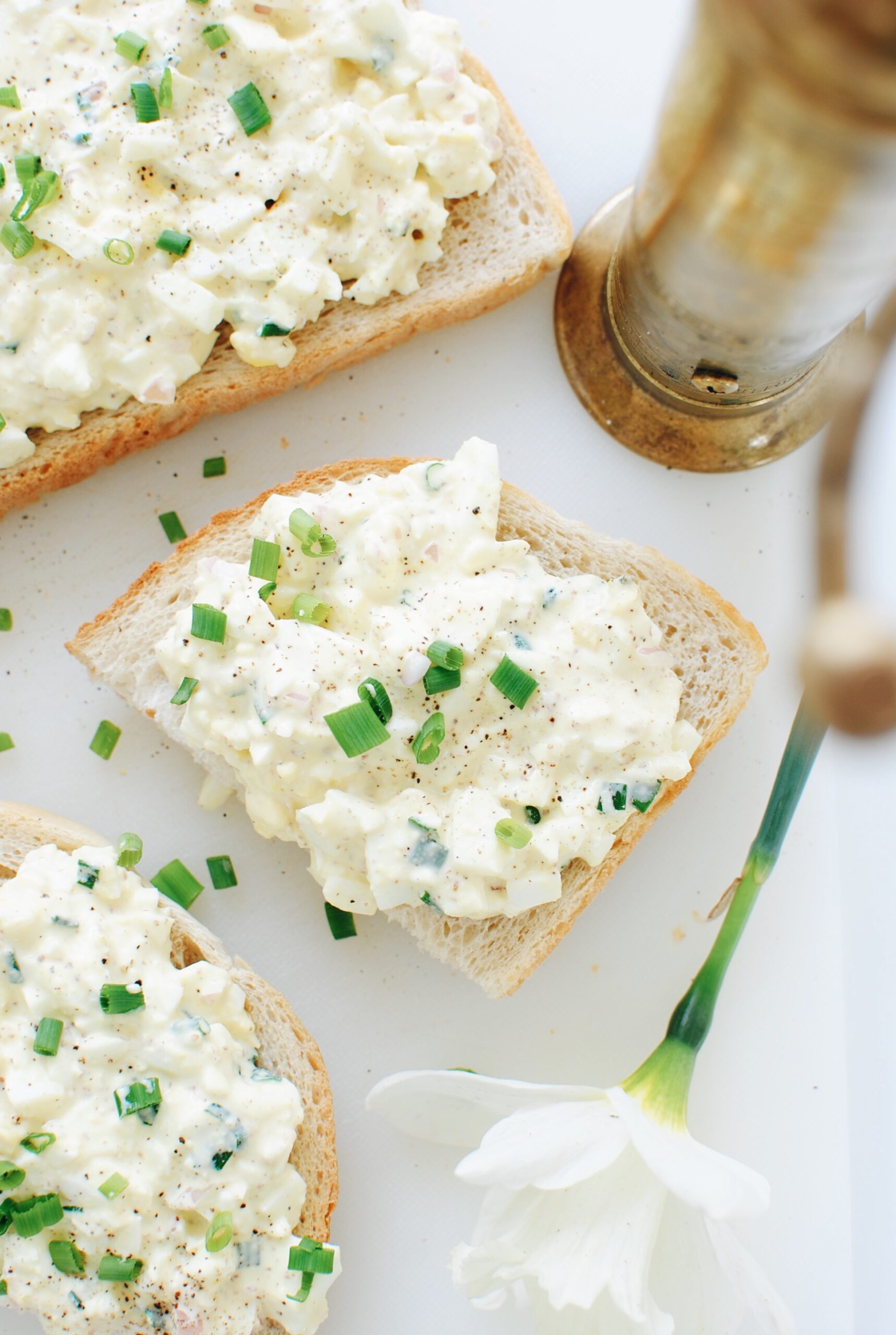 Look at this OLD post. hahaha! I shot that outside and the light was painfully clinical through the camera. This was in 2011 so have some grace. And that one has way more herbs in it. I remember loving it, but let's simplify.
Wait, here's another one on my site. Has a lot more going on in it as well. Let's scale it back!
BEFORE we go on, here's one with curry in it! And on croissants. Super delish, but let's dial it down.
Okay okay, let us peepeth already.
Simple is best.
I'm saying this one is French-inspired due to the shallot and chives. You could absolutely add tarragon, but I didn't want an intense licorice flavor, which I feel like tarragon yields.
Yields, hahaha. I can't tell you why that made me giggle, but it did.
Yields.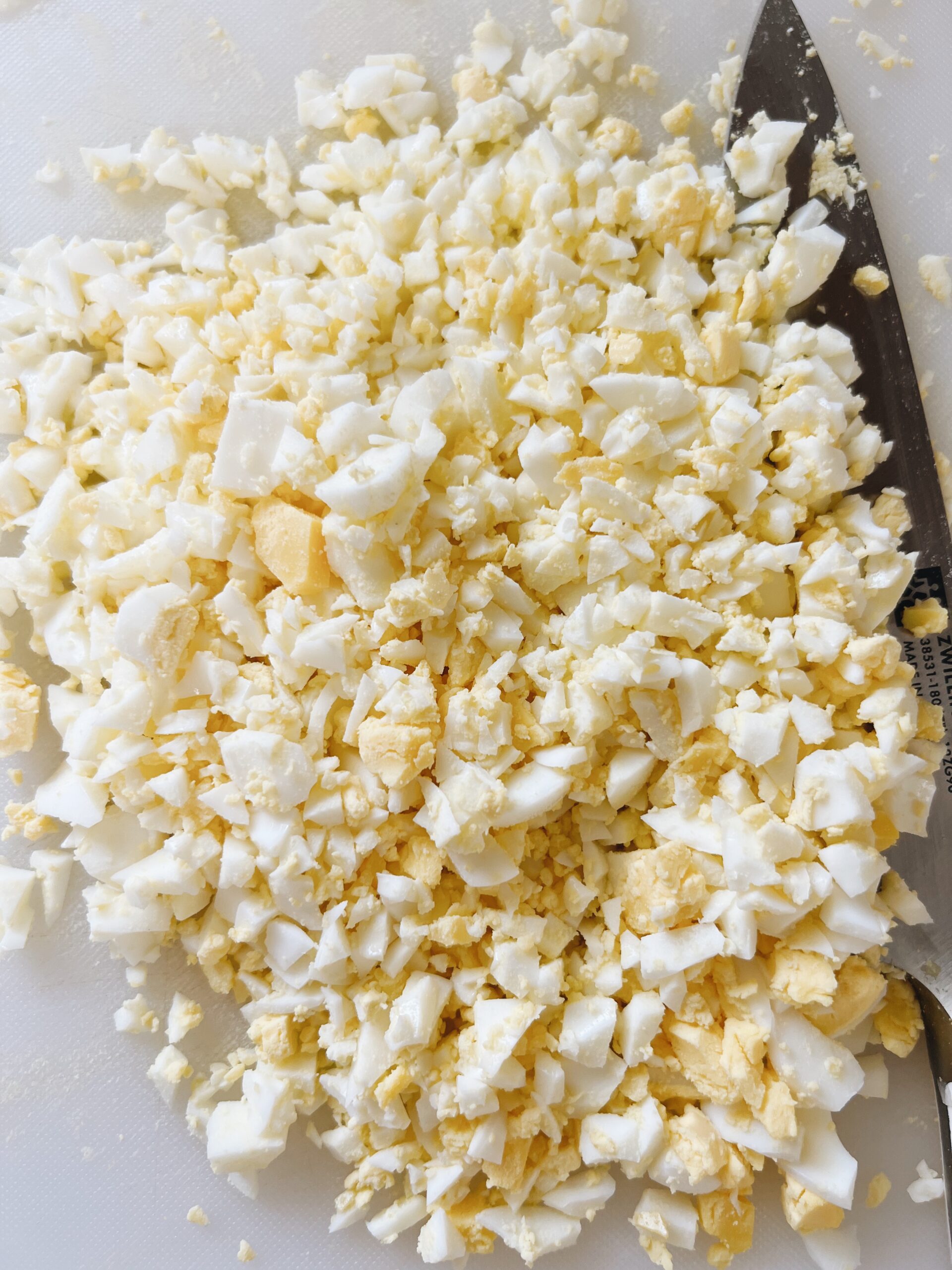 Hard boil those suckers and get them chopped.
This is what I do for h-b eggs. I put them in the pot when I add the water. Flip the flame on and once it reaches a light roiling boil, I start a timer for 7 minutes. I keep the heat on, but start the timer. Then transfer them to an ice bath and peel under cool water. Boomidy boom.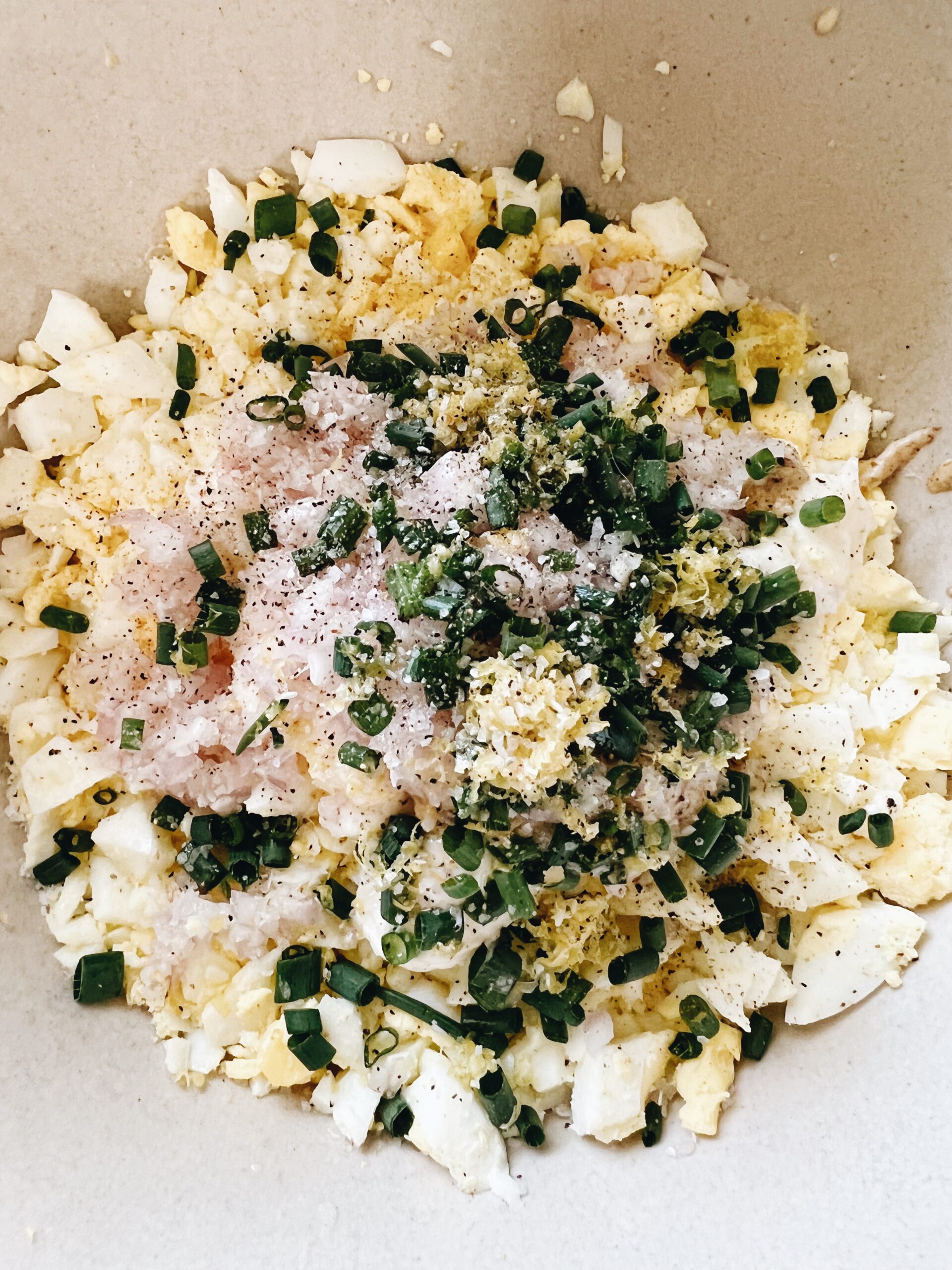 Then honestly just violently dump everything in. Mayo, mustard, finely minced shallot, chives, lemon zest, juice, salt and pepper.
You're like, LEMON juice? Yeah, lemon juice! You know in some I add jalapeno juice or even pickle juice from a jar. It always needs an acid. This time I went lemon. I like the mini hit of bright.
We're starting a band called Mini Hit of Bright.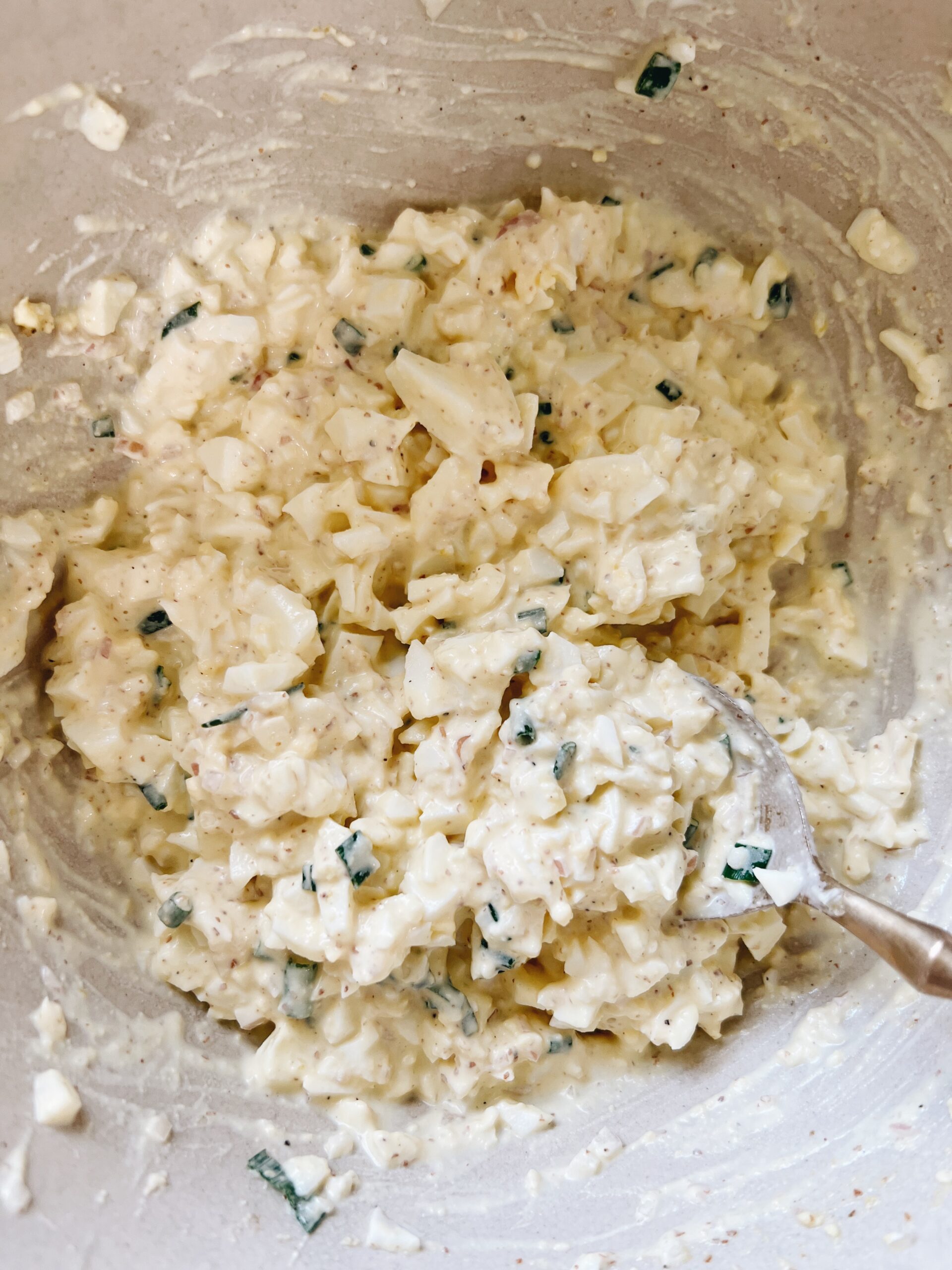 I mean, come on.
The shallots are raw, so they'll give you a little bite. Nothing aggressive. Just a delicate bite. A nibble. We're getting an aromatic nibble.
We're starting a band called Aromatic Nibble.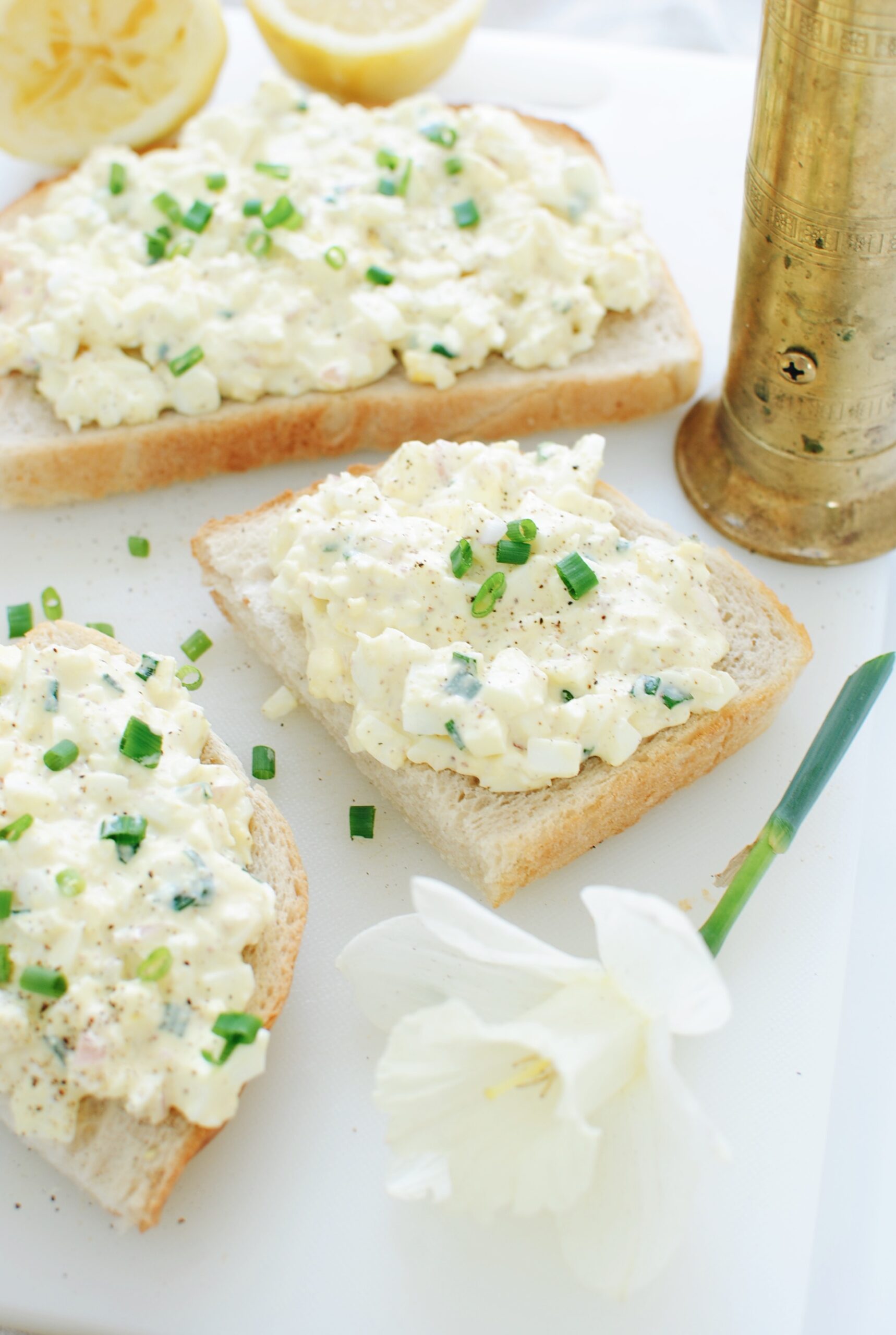 Toasted sourdough! Or really, any sliced bread of your choice.
This is a dream. A creamy, slightly chunky, flavorful egg salad that lets simplicity shine. Garnish with a few more chives and another grind of black pepper and it's just everything.
The key though for me is to let it chill in the fridge for a bit. Make it in the morning, chill it and taste it once more before you eat lunch. No one wants a lukewarm egg salad, ew. Get it chilled and enjoy your life.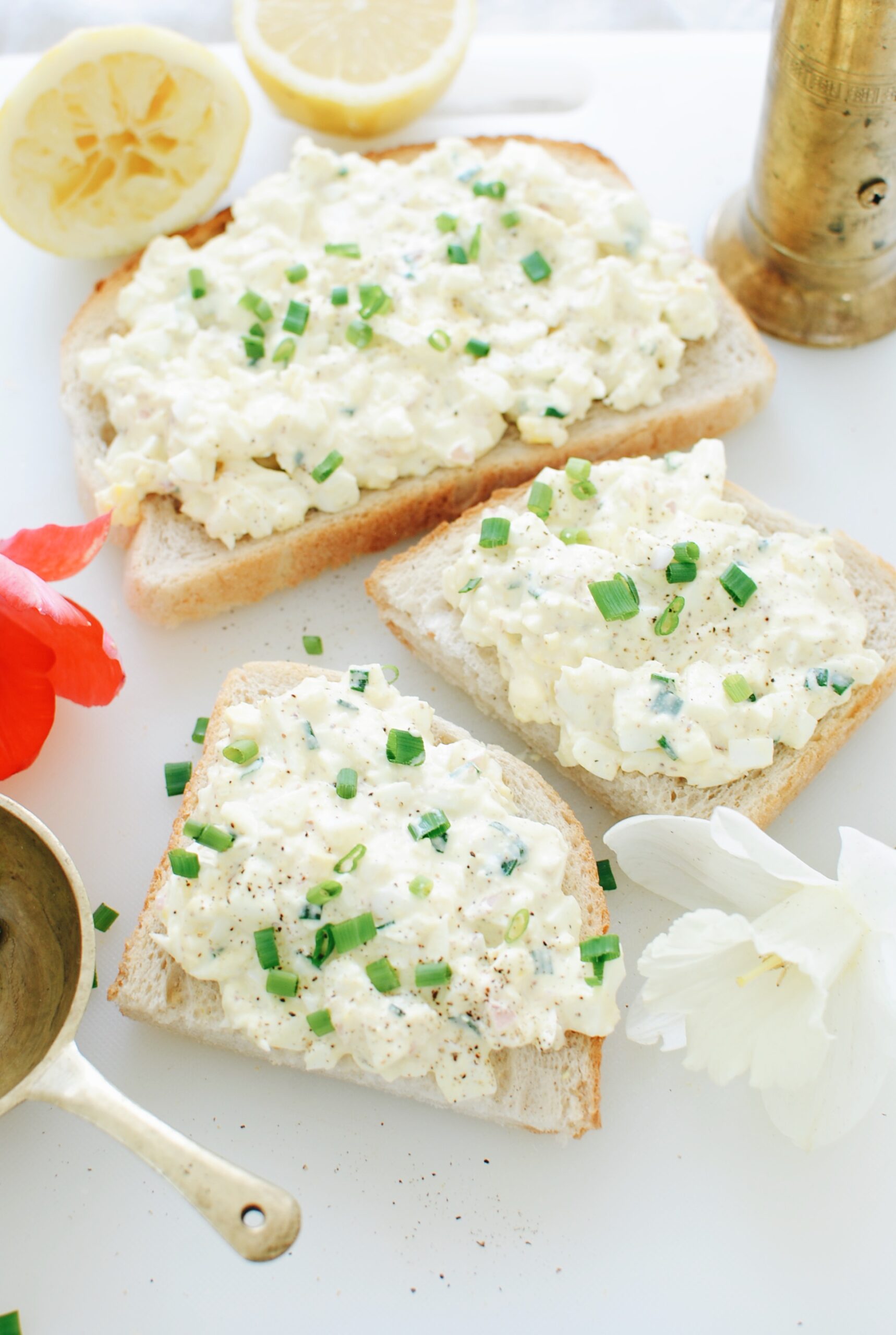 Today? Today! Also here's some animation in reel form, for my motion lovers. 🙂
French-Inspired Egg Salad Sandwiches
Ingredients
4 eggs, hard boiled, peeled and chopped
2 Tbs. mayonnaise (heaping because we're not idiots)
2 tsp dijon mustard
1 Tbs. finely minced shallot
1 Tbs. finely snipped chives, plus more for garnish
2 tsp lemon zest
1 tsp fresh lemon juice
Coarse salt and freshly ground pepper
Thick sourdough slices, lightly toasted
Instructions
In a bowl, combine the chopped eggs, mayo, mustard, shallots, chives, lemon zest, juice, and a pinch of salt. Combine until smooth and give it a taste. Now stick this in the fridge to chill about an hour if you can. If not, no bigs. But I prefer it chilled.
Spoon it over toasted sourdough and garnish with more chives and a grind of black pepper.
Serve immediately!
Serves two for lunch.
7.8.1.2
572
https://bevcooks.com/2022/04/french-inspired-egg-salad-sandwiches/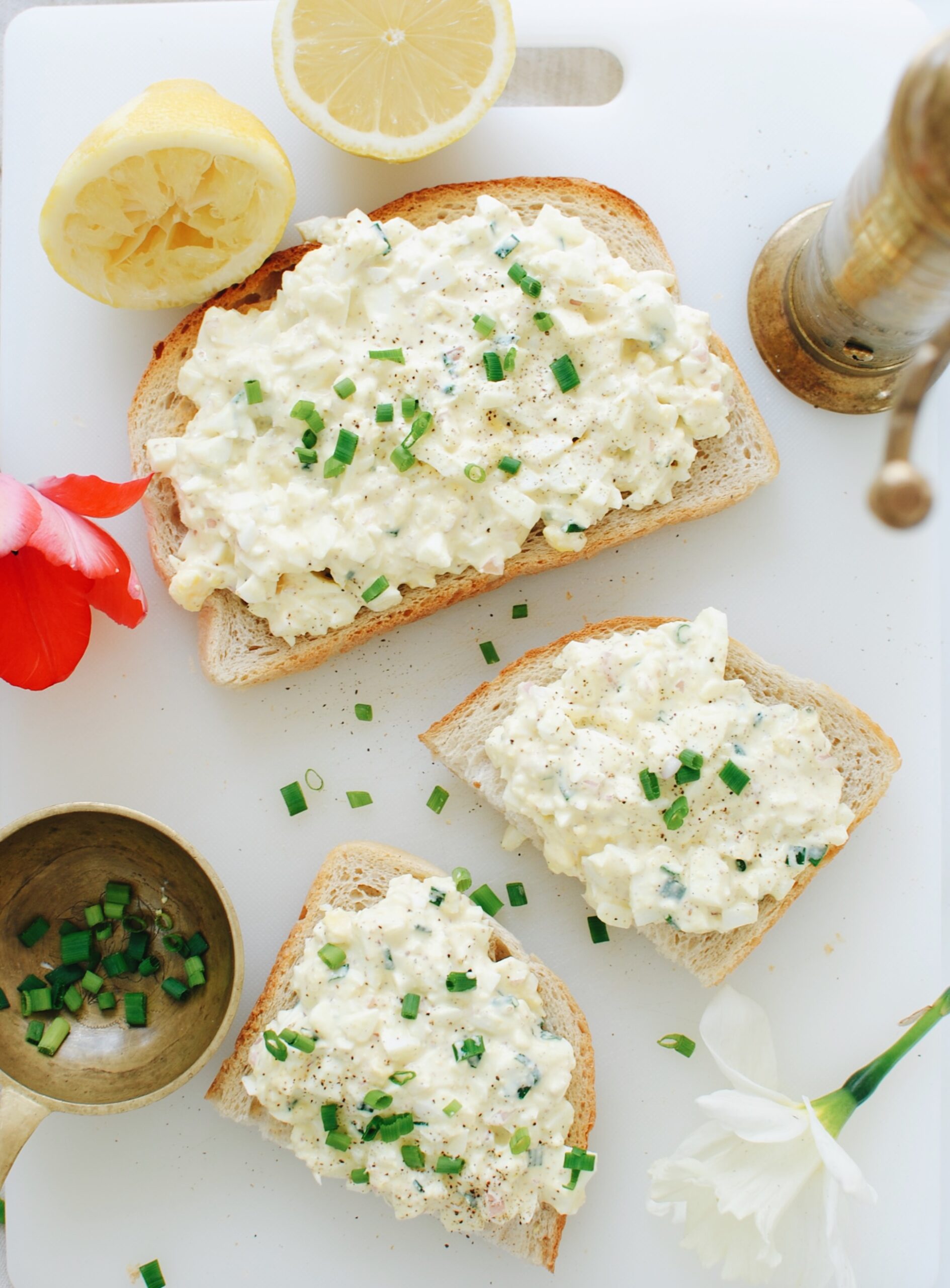 I'll never quit egg salad. Never.