Because curried egg salad felt like the right recipe to kick off the new year!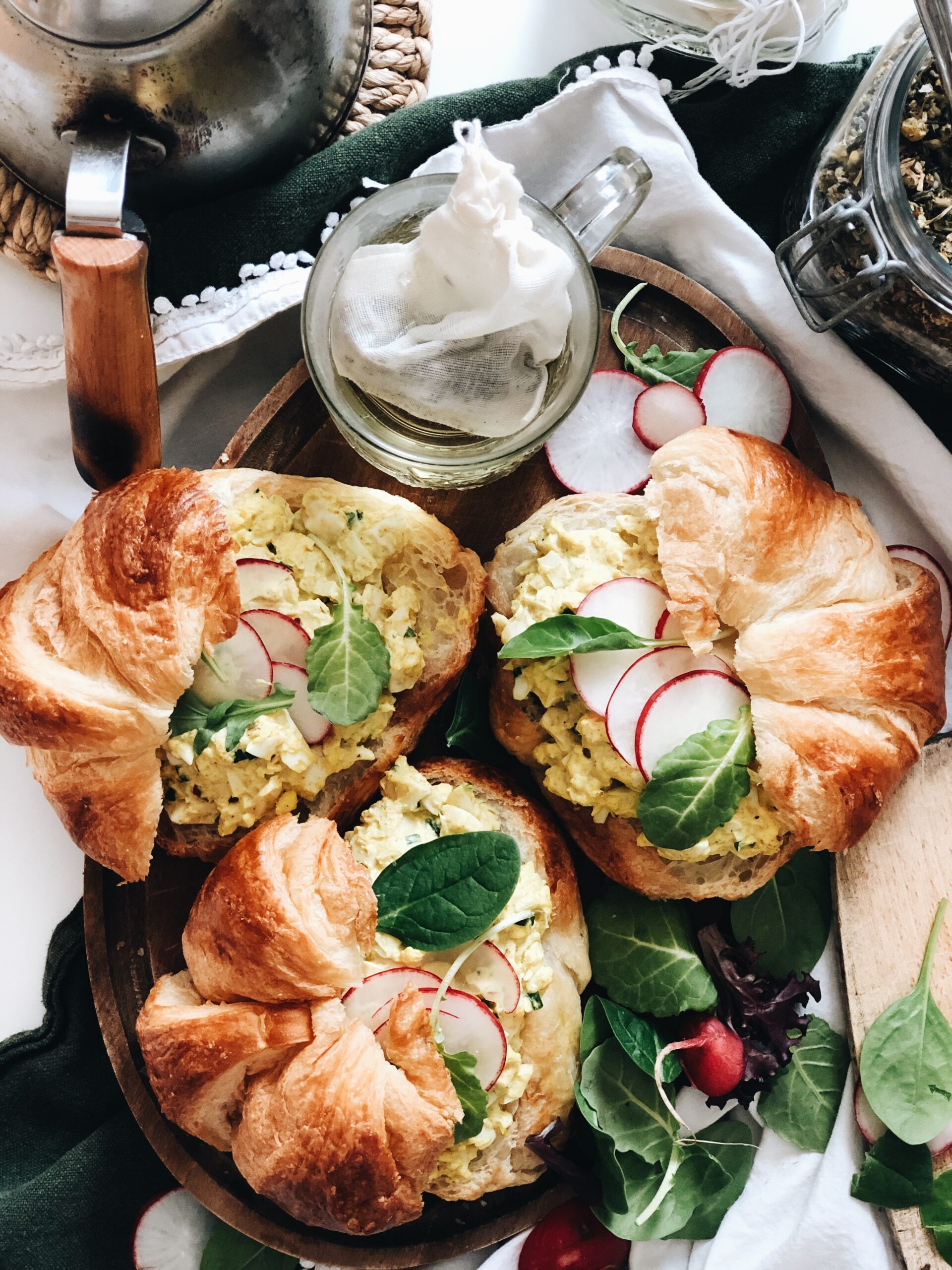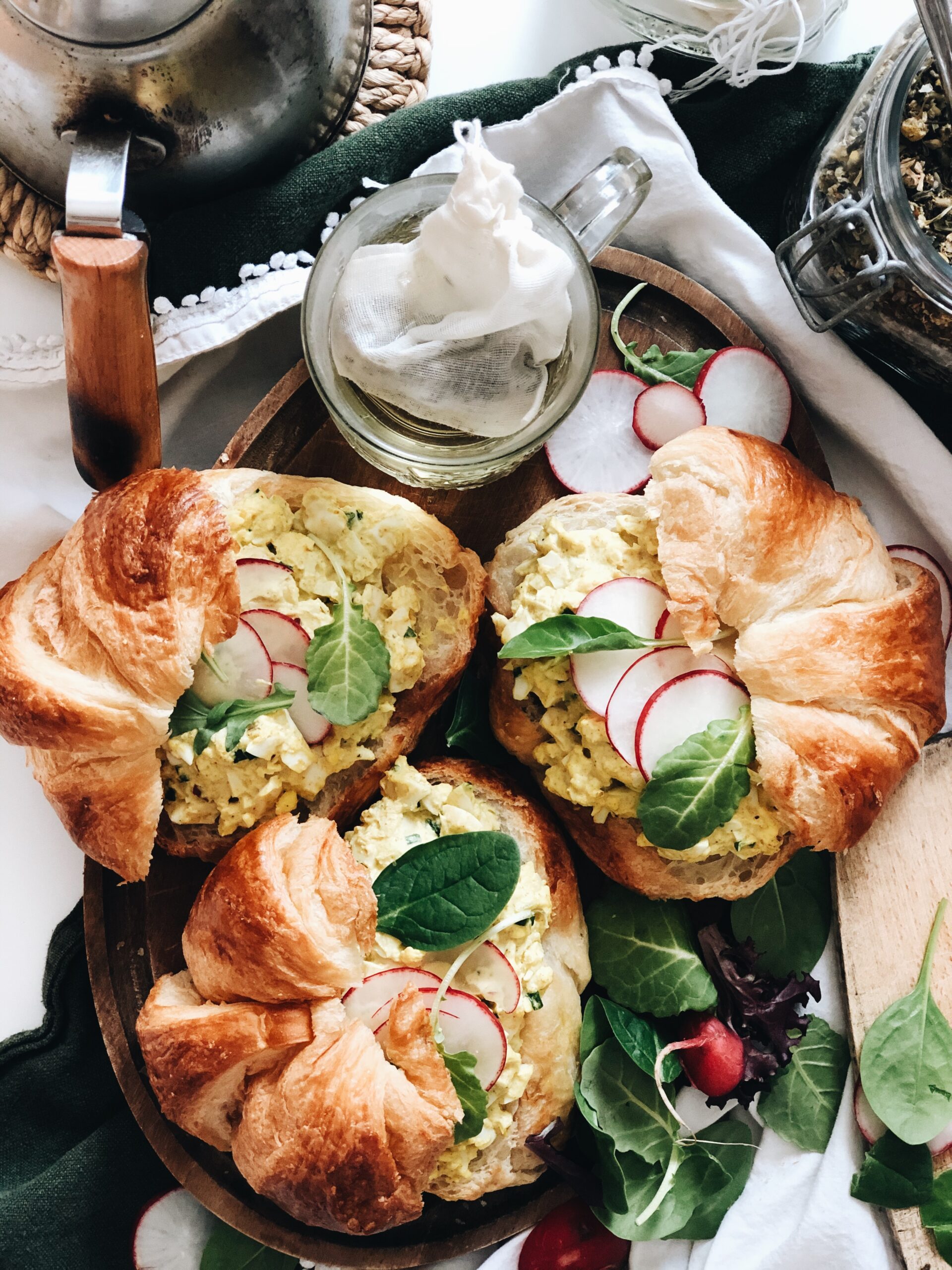 OKAY. You caught me. What was supposed to be the first recipe of the year was going to be a casserole, but it FLAWPED. (which is "flopped", but in southern speak.) I'm only letting you know about this failure because a whopping percentage of none of you asked about it.
But! For those of you who still don't care, I'm going to rework it next week because I DO NOT SEE QUITTERS IN THIS SPACE. (I'm using my best mom voice right now.)
Curried egg salad!
Oh, first: my next batch of recipes are all going to be ten ingredients or less. More like seven ingredients. Perhaps eight at times. Maybe even six. And you know what, we're starting with this one.
Curried egg salad! (are you excited yet?)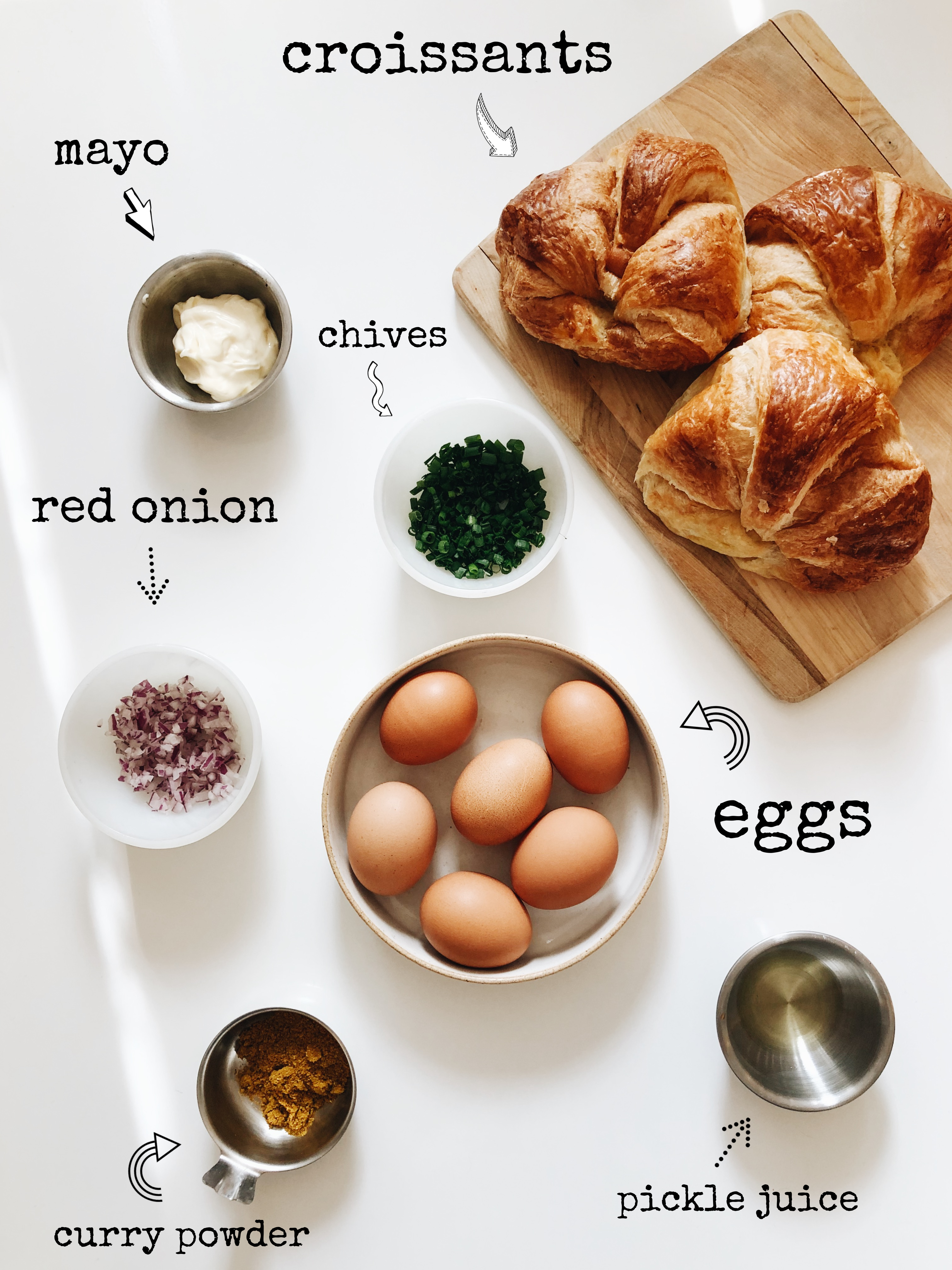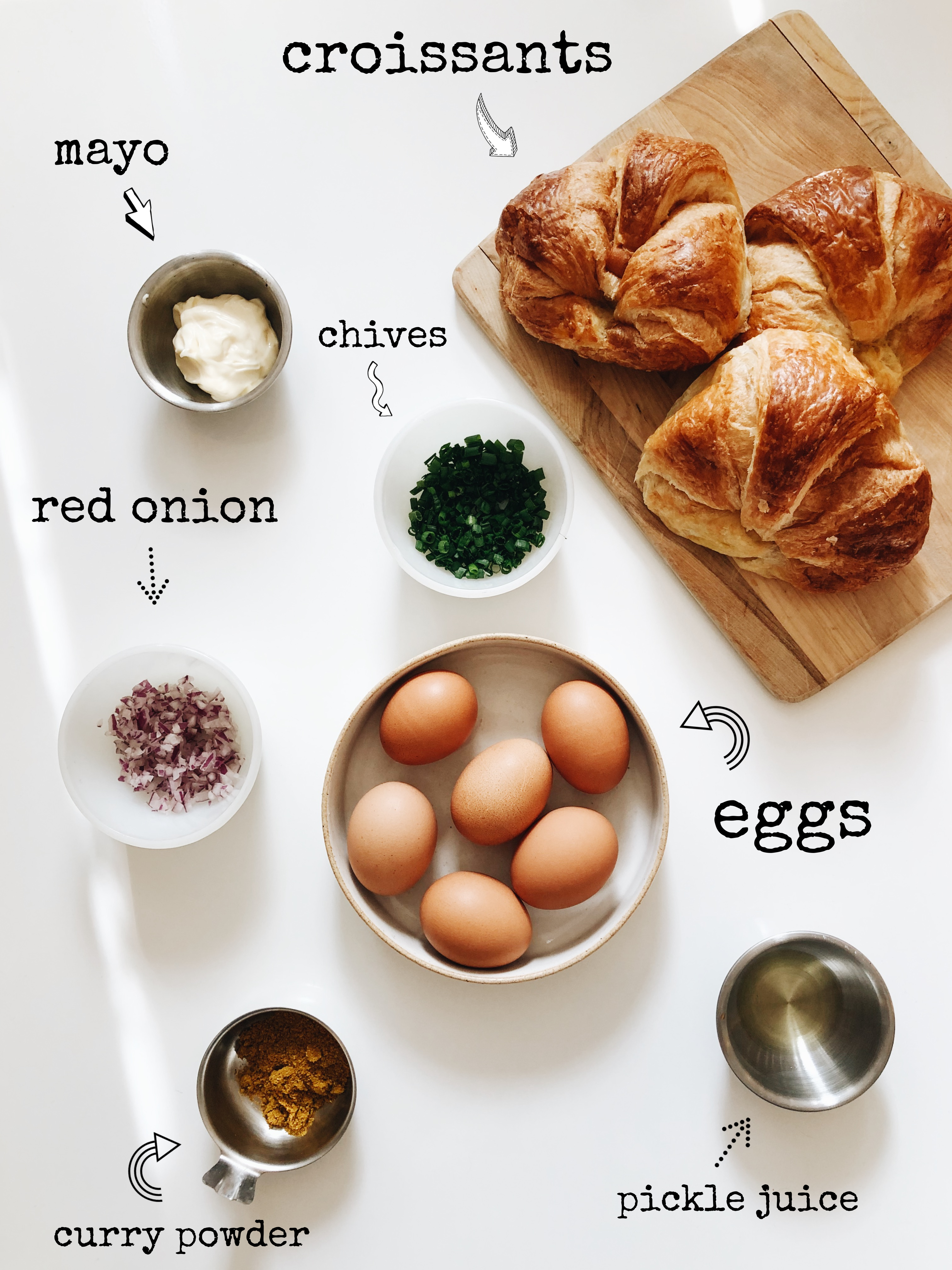 You know I love a good egg salad. I think playing around with egg salad is one of life's greatest offerings. (yes I need human friends.) It's got to have creaminess. It's got to have tang. It's got to have texture. Speaking of, are you in the chunky camp or the velvety smooth camp? Or somewhere in between? I'm somewhere in between, which is somewhat at odds with my personality, but I'm dealing.
For this curried egg salad, there's only one thing I ask of you. Get good curry powder. I know curry powder flavors range, depending on what's in them. Smell them if you can. Go to a spice shop and sniff (but don't get your nose on the jar, we are in a pandemic, ya know) different powders and get something rich and complex. I didn't do that for this recipe, but I have in the past so it still counts? Don't answer that. (this is what I used)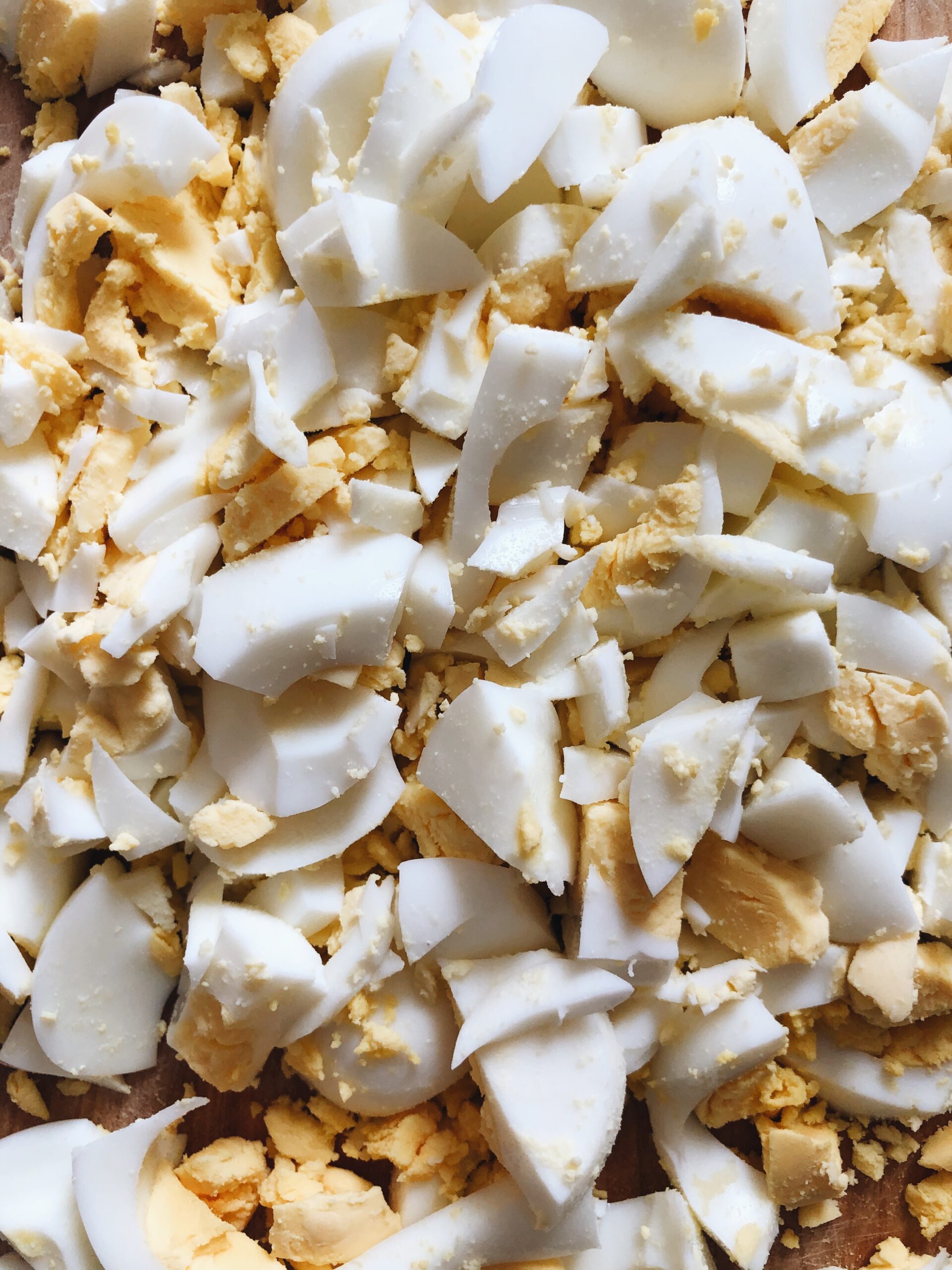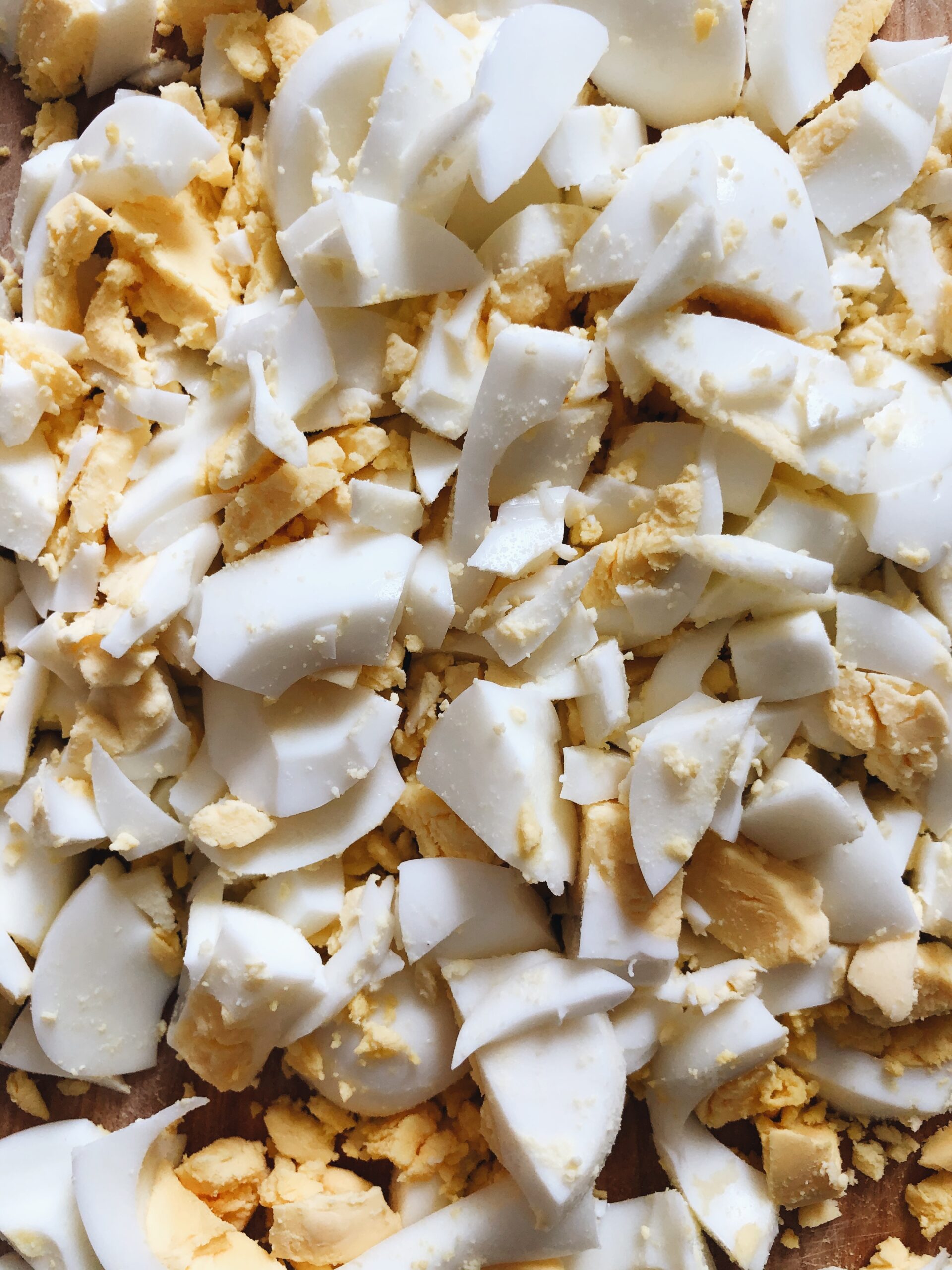 Get your eggs hard boiled and chopped. I went a little rugged with my chopping, but go mince-y-like, if y'awnt.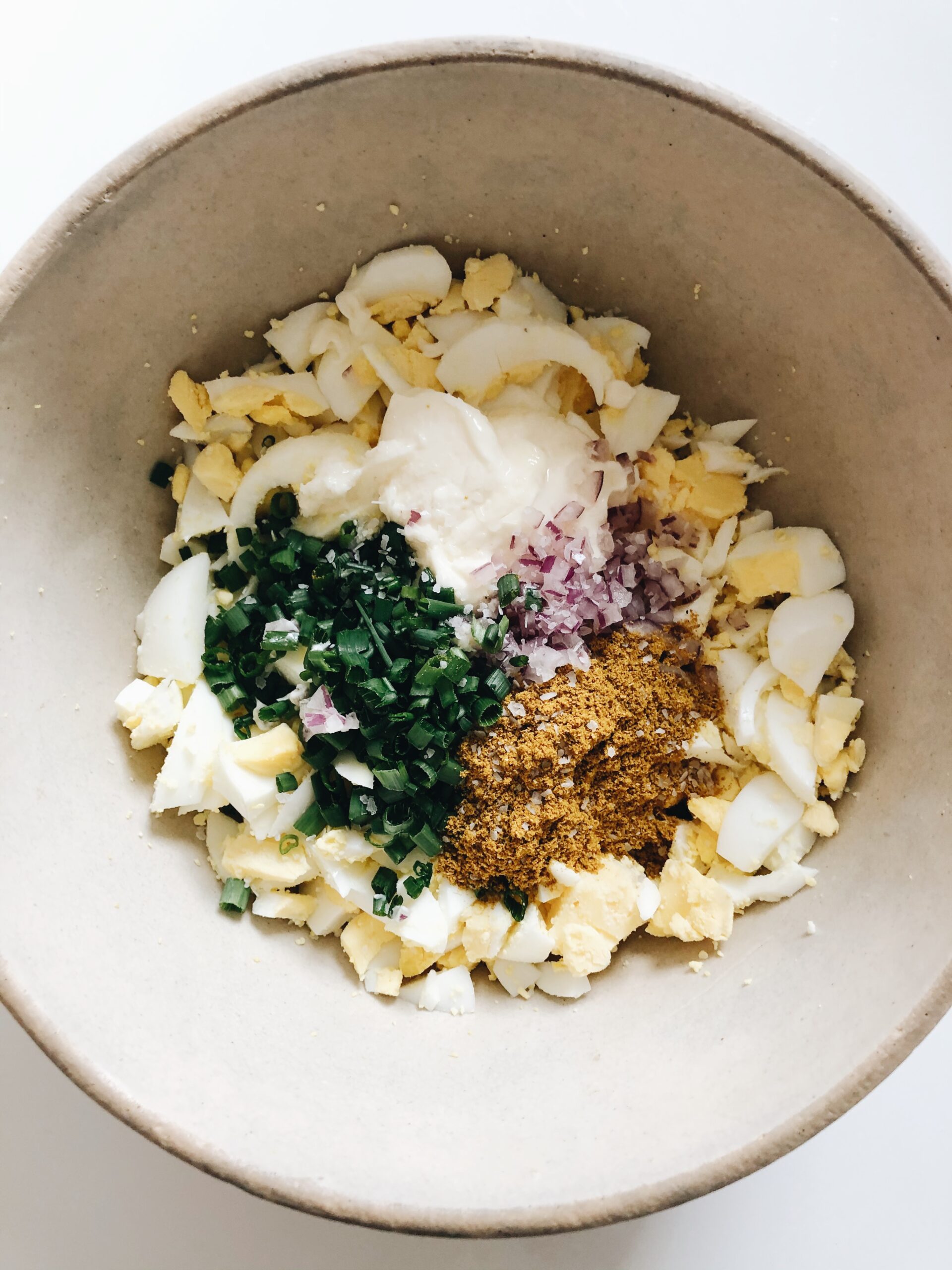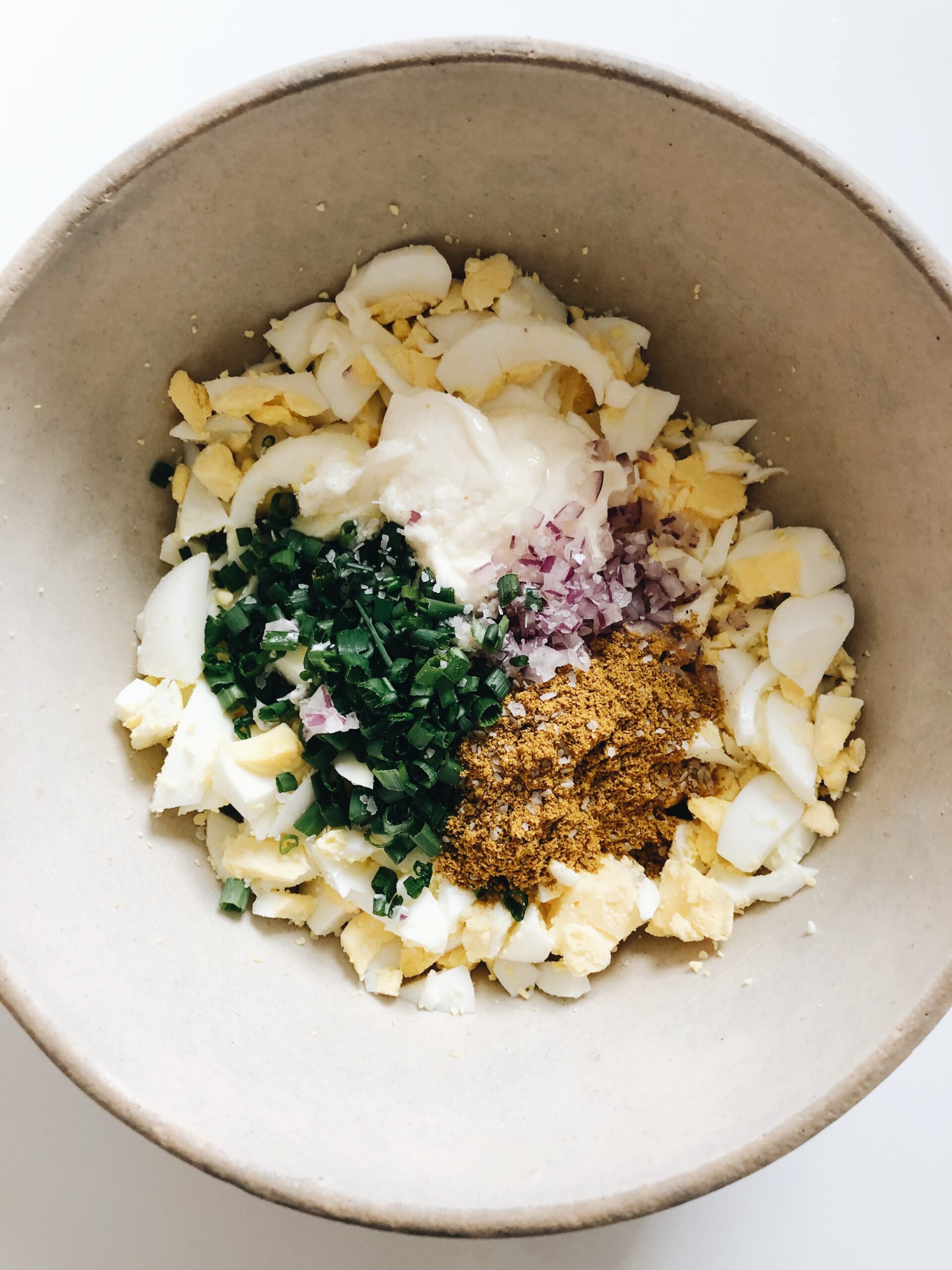 Then you violently dump everything in a bowl, along with a pinch of salt, and then stand back at look at what you just did.
Oh! Quick note – I said pickle juice in the ingredient list up there, which is probably going to be the most accessible acid in your fridge. (We're starting a band called Acid In Your Fridge), but what I actually used was pepperoncini juice. I have a jar of pepperoncinis that I used for these roast beef sandwiches. I truly love peppers on er'thang, and that tangy juice is sublime in this egg salad. Use whatever vinegary juice you have in the fridge and we'll call it a success, okay?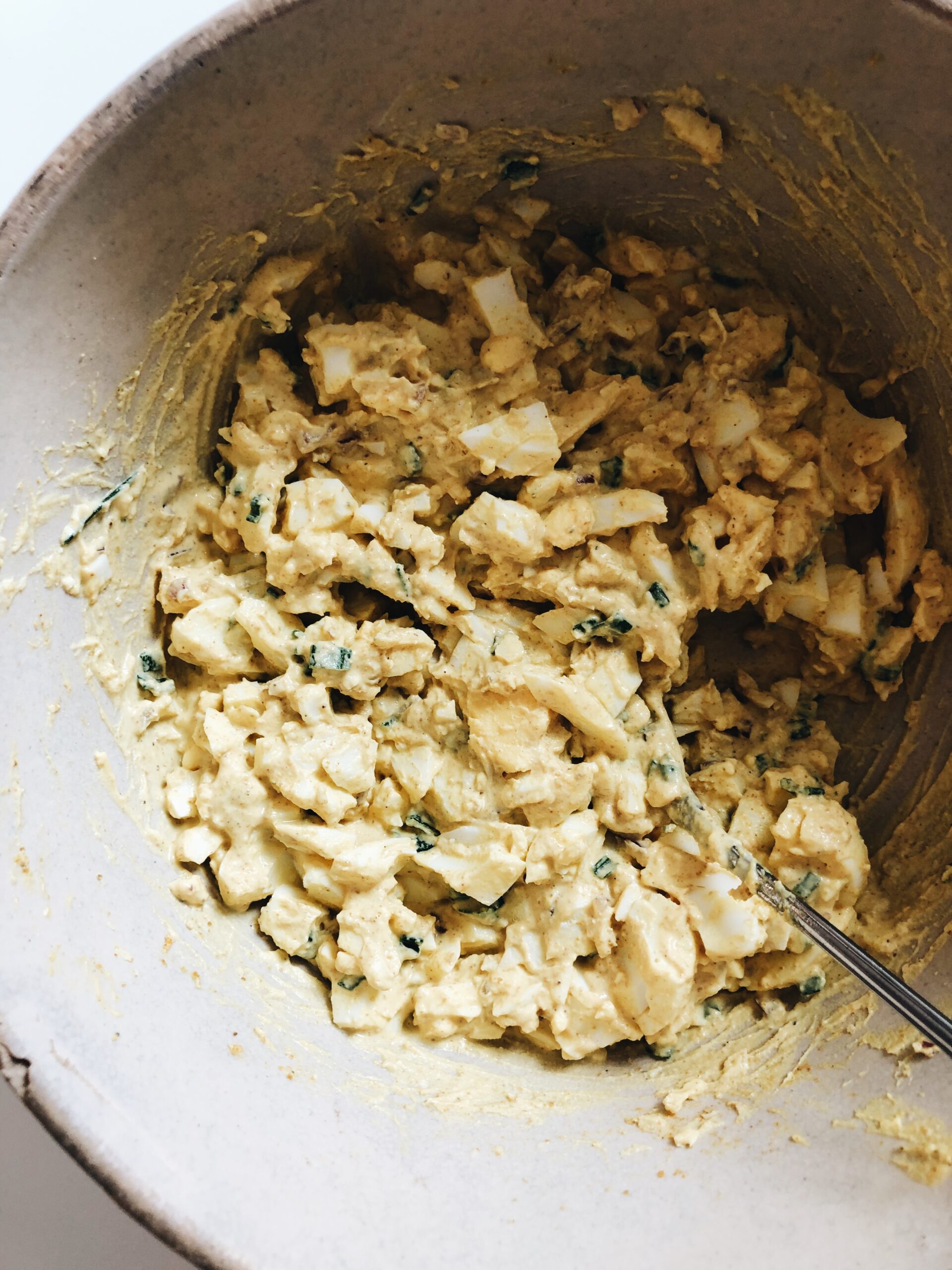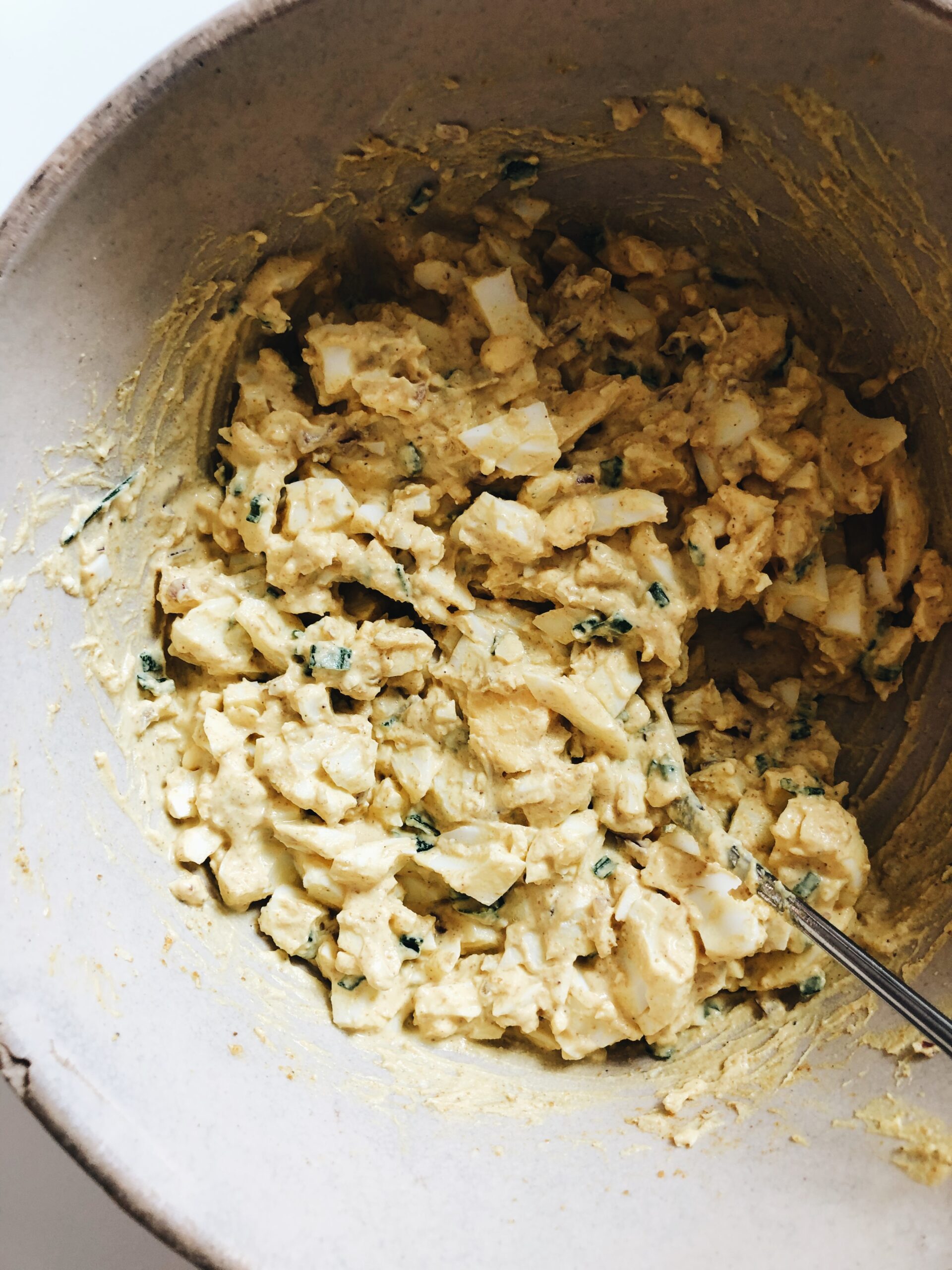 Mix her up. Taste it. Need anything? Another tsp pickle juice? More salt? If you love dijon in your egg salad, shoooooo, add some in.
Also I'm die hard when it comes to chives in egg salad. Are you the same? I knew we understood each other.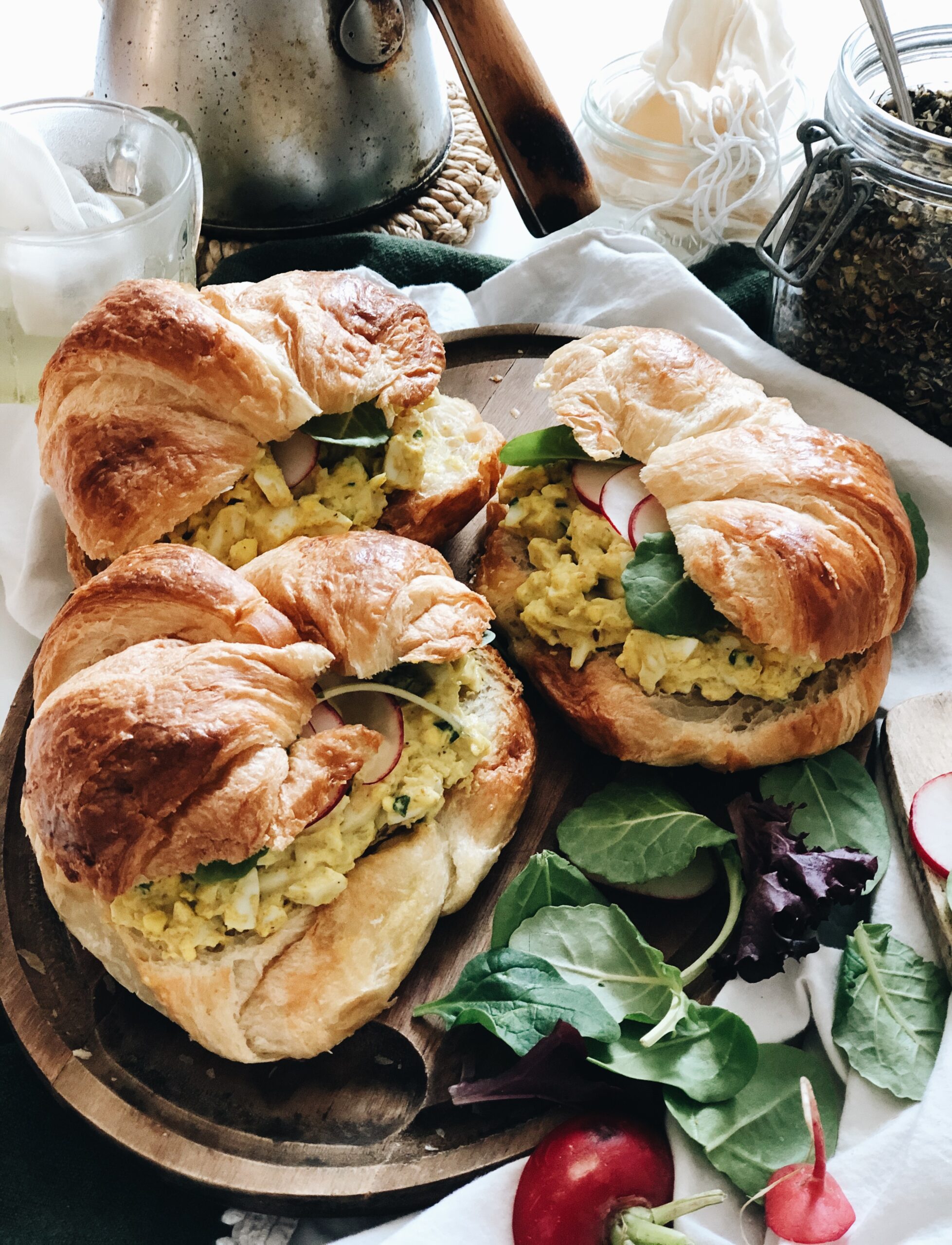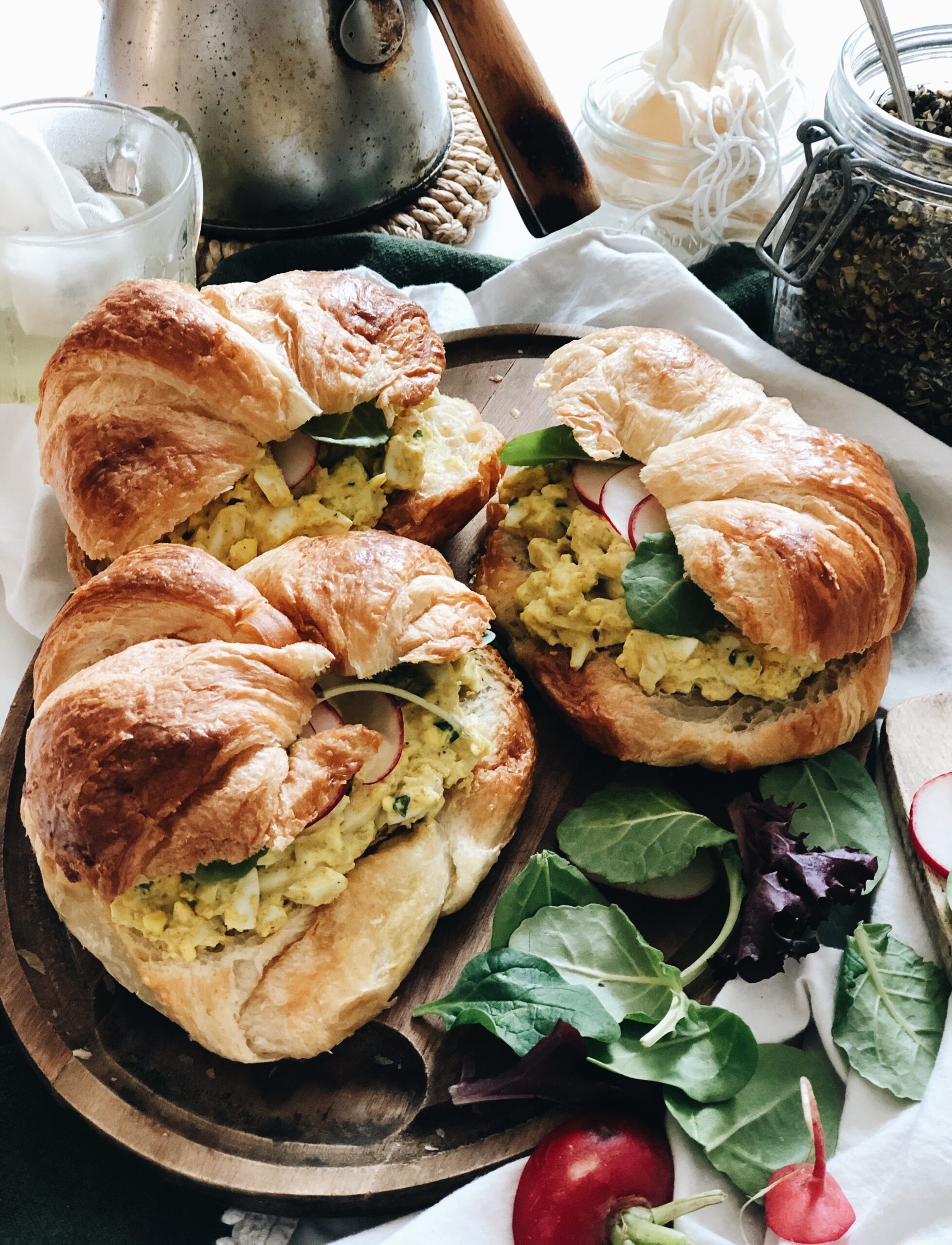 And since we're going full monte today, let's pile this savory delicious mess into croissants. Toast them if you need to feel fancy! Which obviously we do. The flaky warmth meets the soothing cool, are you kidding? This is not to be messed around with.
And if croissants aren't your thing (weirdo), slap this on any grainy bread you dig! Go bonkers.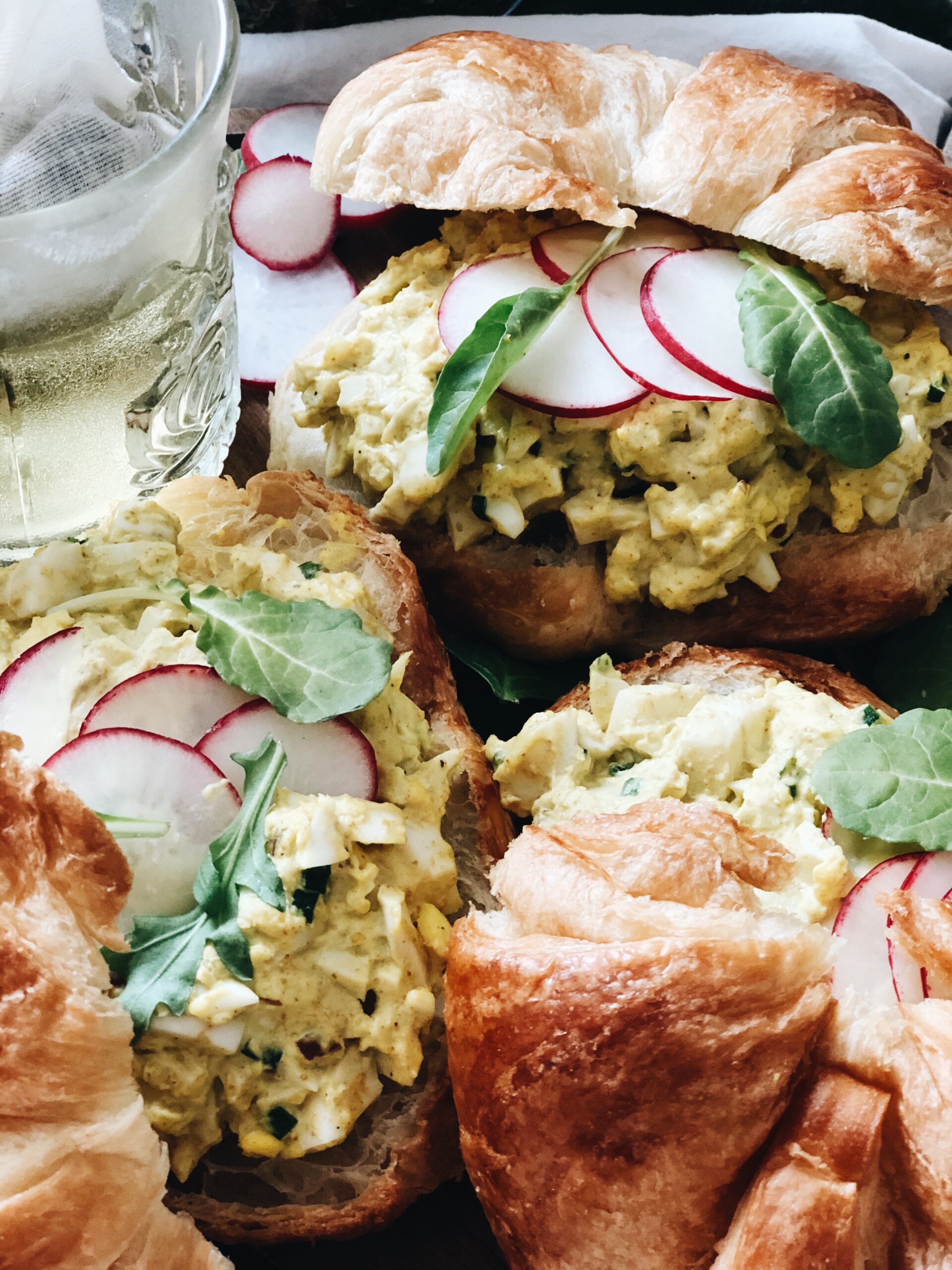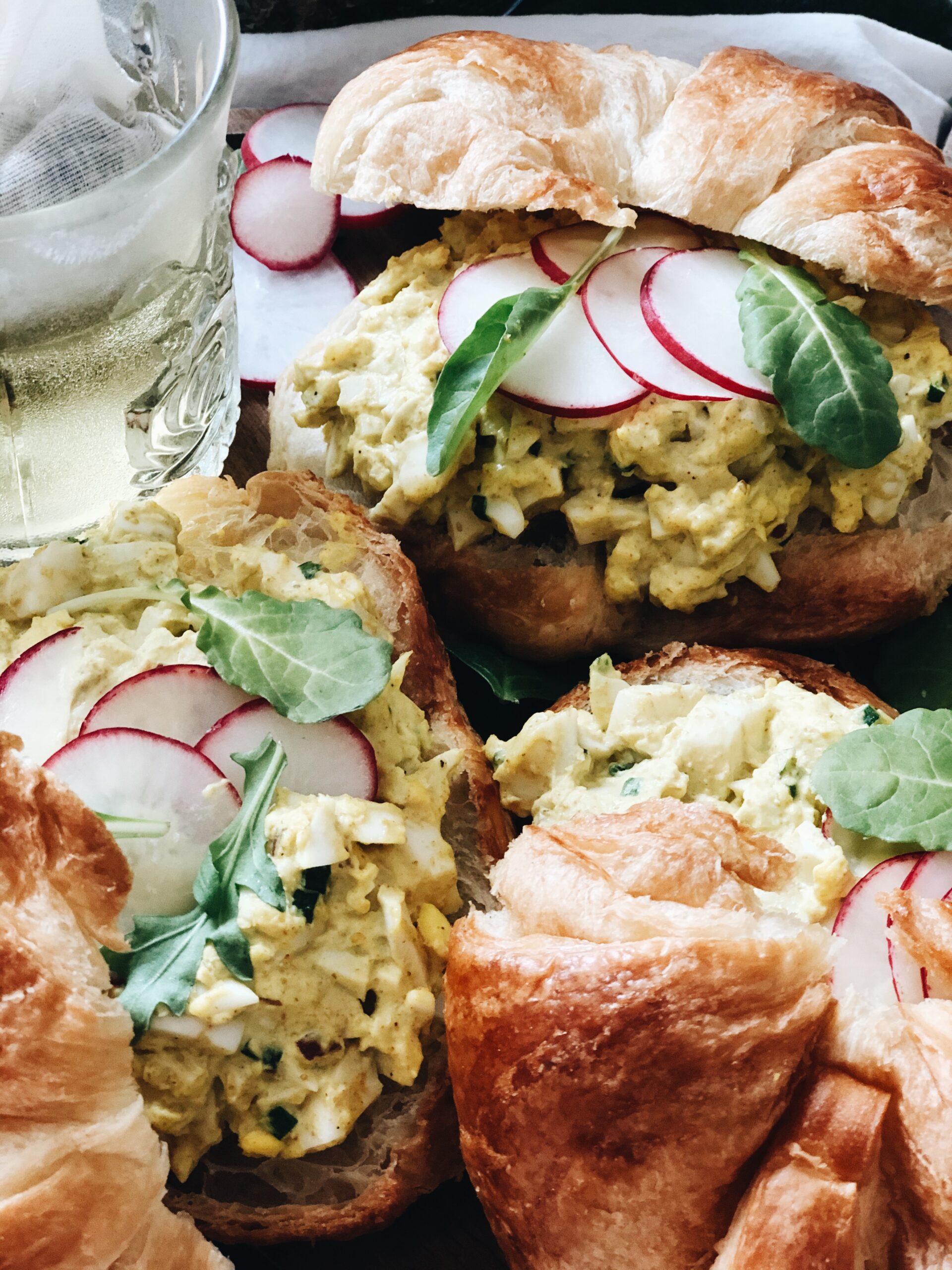 I garnished with thinly sliced radishes and baby spring greens because we sometimes just need that life boost.
The curry flavor is so tantalizing in this, you don't even know. And we didn't weigh the salad down with loads of mayonnaise. While it's still creamy, the chopped eggs hold up to the light, tangy coating and it's just divine.
I want to scream all of that, but I'm restraining myself, for both our sake. Sakes. Sake.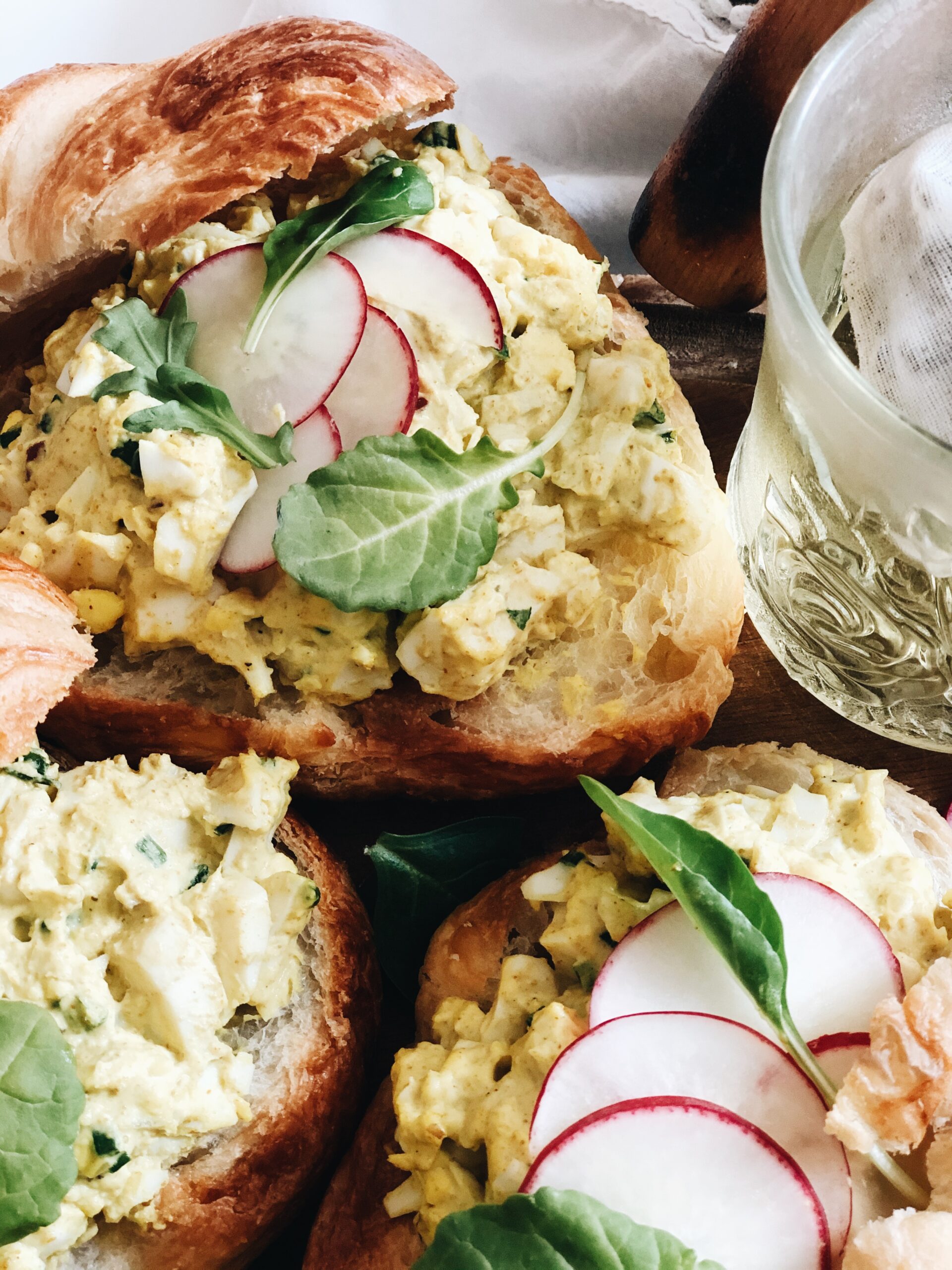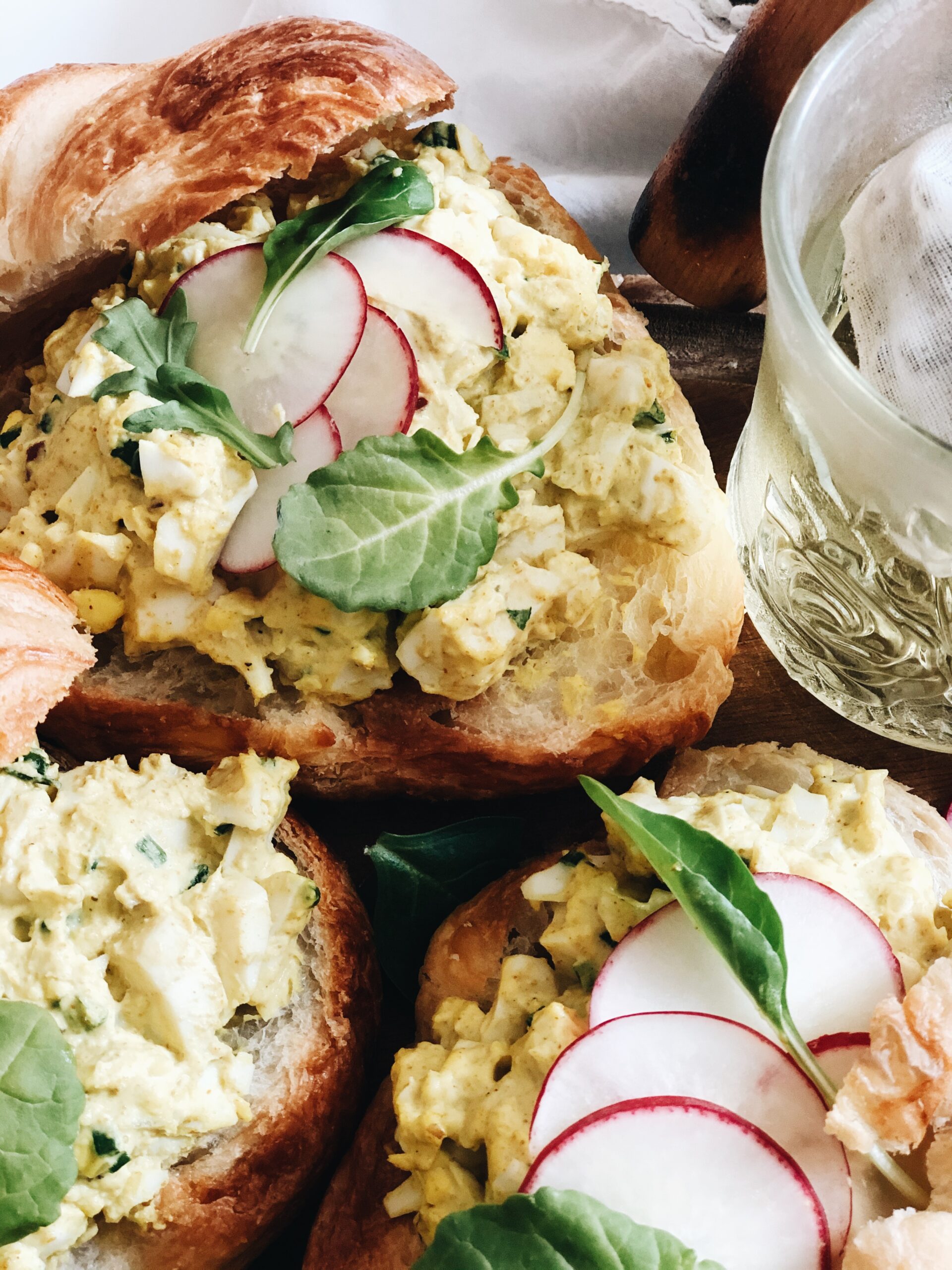 Maybe it's tea time. Maybe it's lunch. Maybe it's a Saturday treat with your future garden planning notes spread out over the table and a cozy winter novel for right after. Look, this is your life. Just make sure you add curried egg salad to it, okay?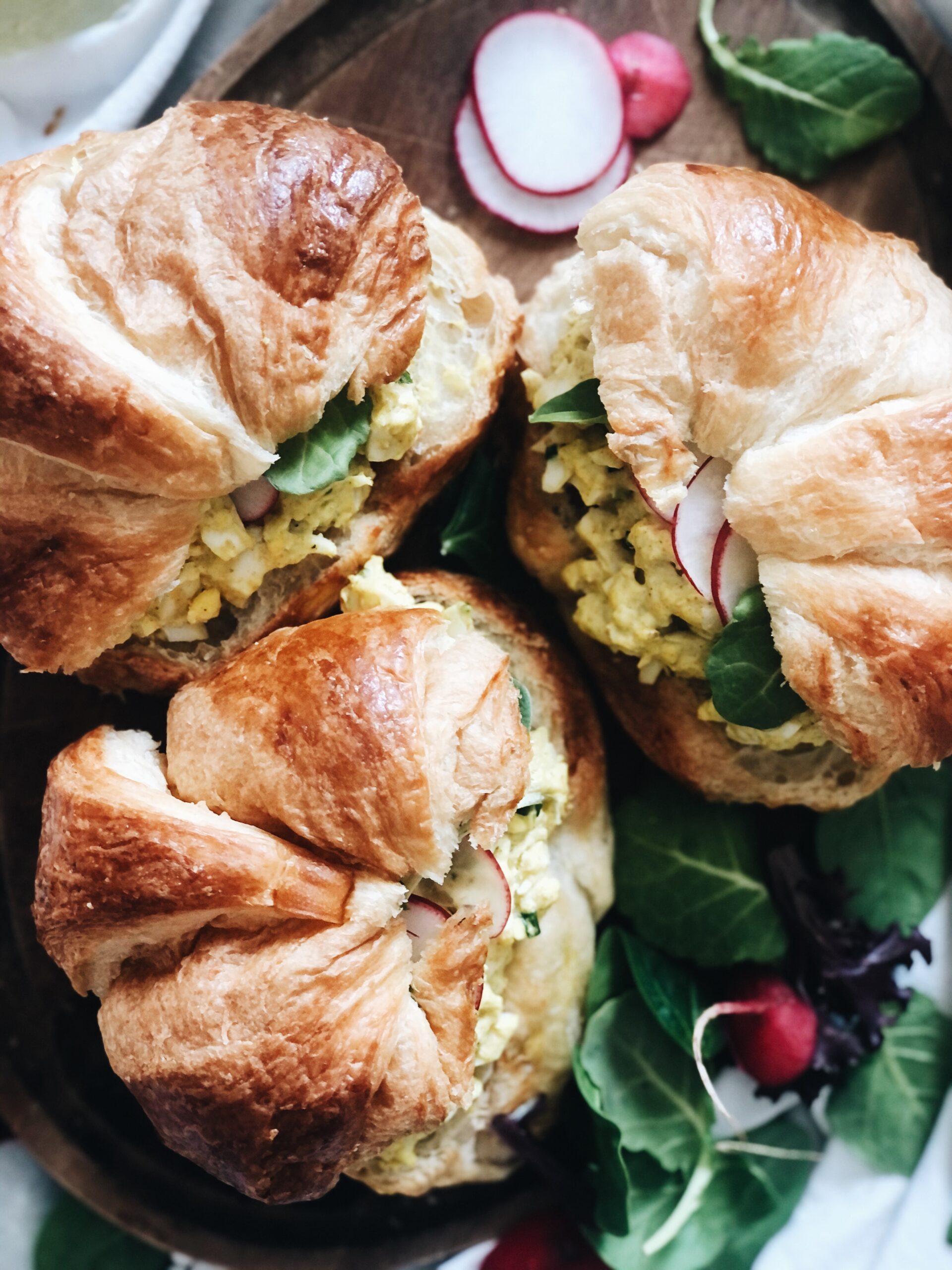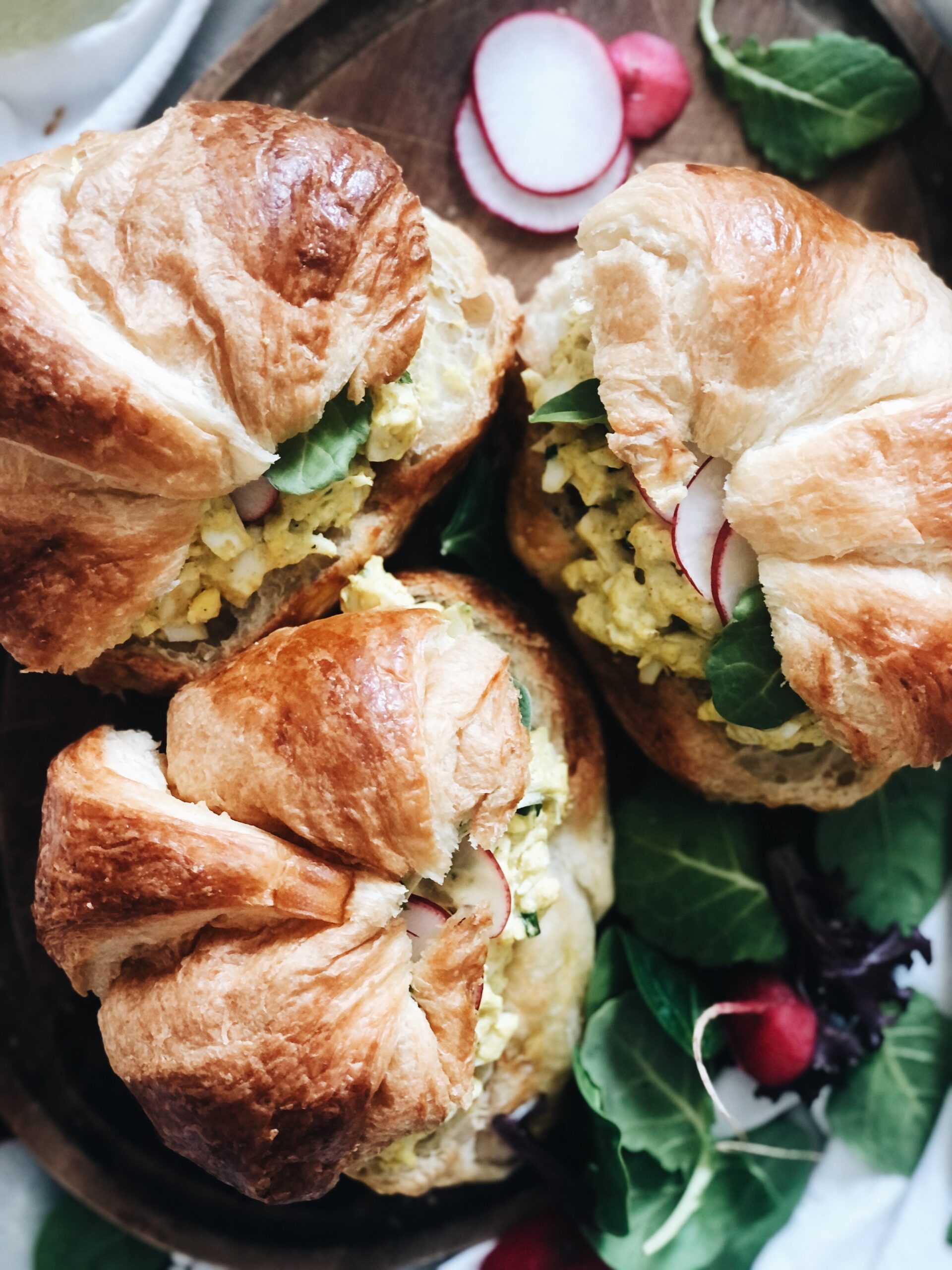 I knew we understood each other.
Curried Egg Salad Croissant Sandwiches
Ingredients
6 eggs, hard boiled and chopped
3 Tbs. mayonnaise
2 tsp curry powder
2 Tbs. chopped chives
1 Tbs. minced red onion
2 Tbs. pickle juice (or pepperoncini juice)
Thinly sliced radishes, for garnish
Spring greens, for garnish
3 croissants, lightly toasted
Instructions
In a large bowl, combine the chopped eggs, mayo, curry powder, chives, red onion, pickle juice, and a pinch of salt. Using a spoon, stir everything together until smooth. Taste it. If you need to add more mayo or juice or salt, go right ahead. Get that mess to your liking.
Pile the curried egg salad into toasted croissants, and garnish with thinly sliced radishes and baby spring greens. Serve immediately!
Makes three sandwiches. (You can also put this salad on any grainy bread you prefer. This is your life.)
7.8.1.2
474
https://bevcooks.com/2021/01/curried-egg-salad-croissant-sandwiches/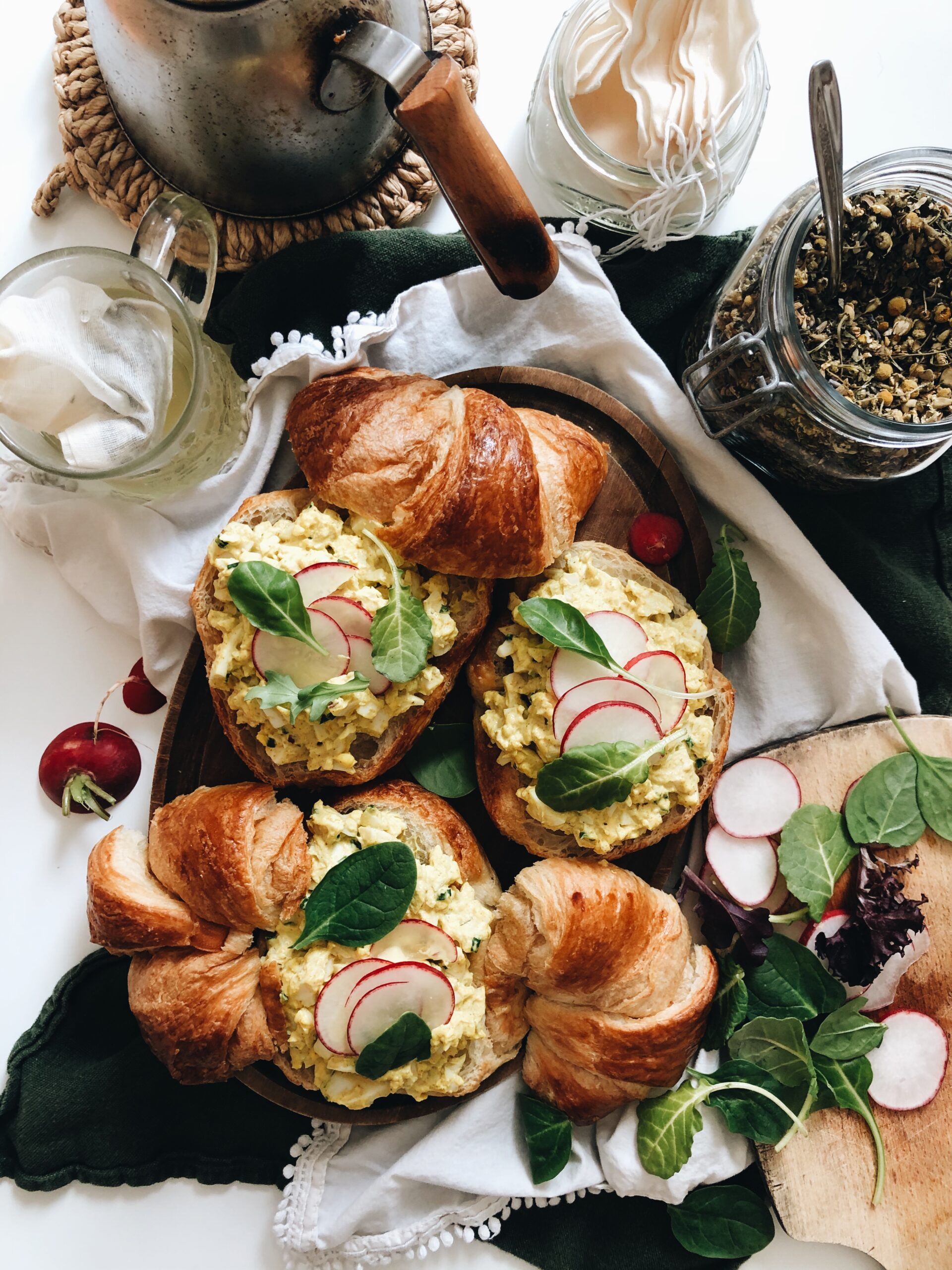 Like, I'm adding this to my own meal plan. Is that normal?