UMMMMMMMM. (insert all the dead emojis)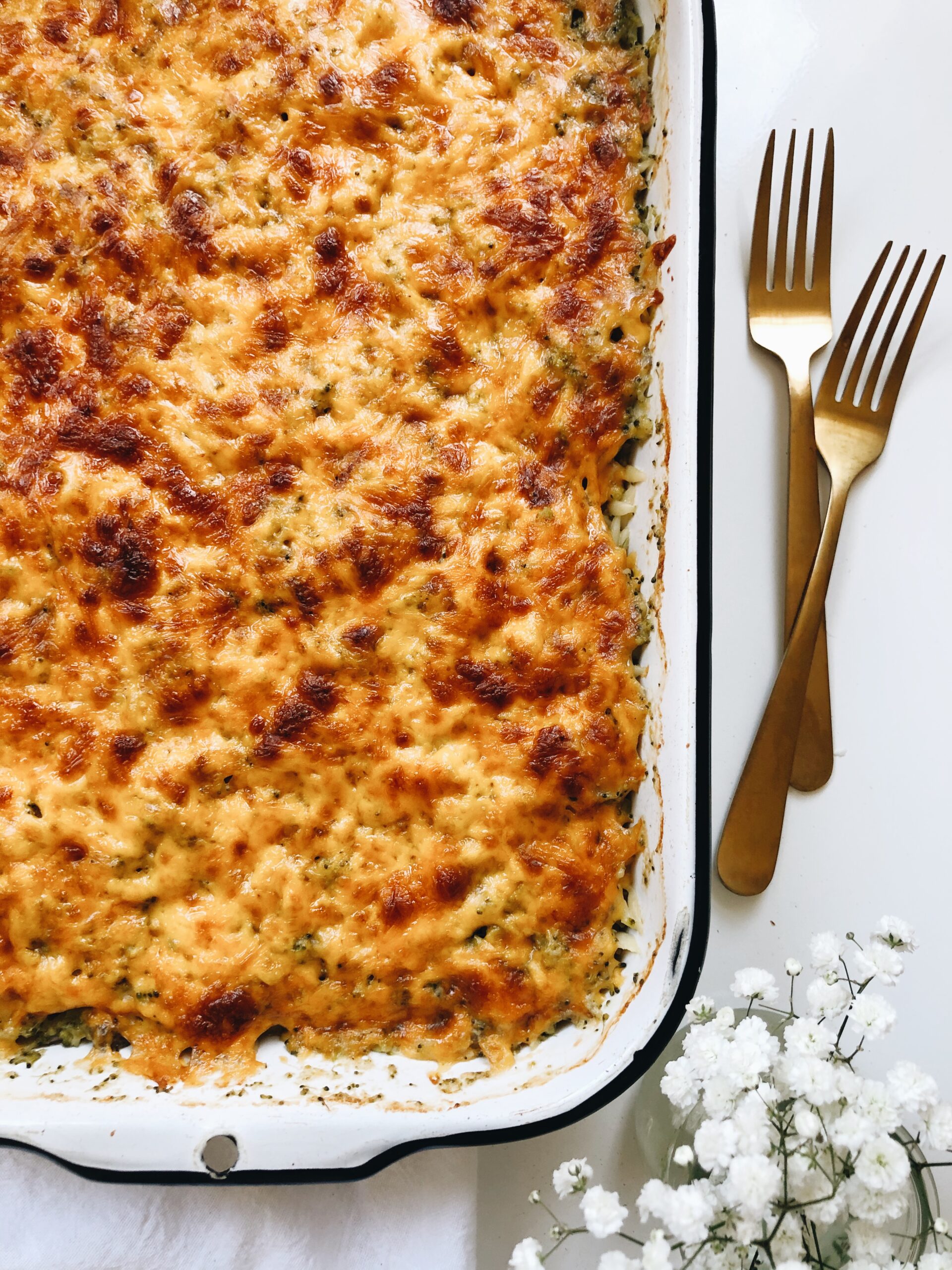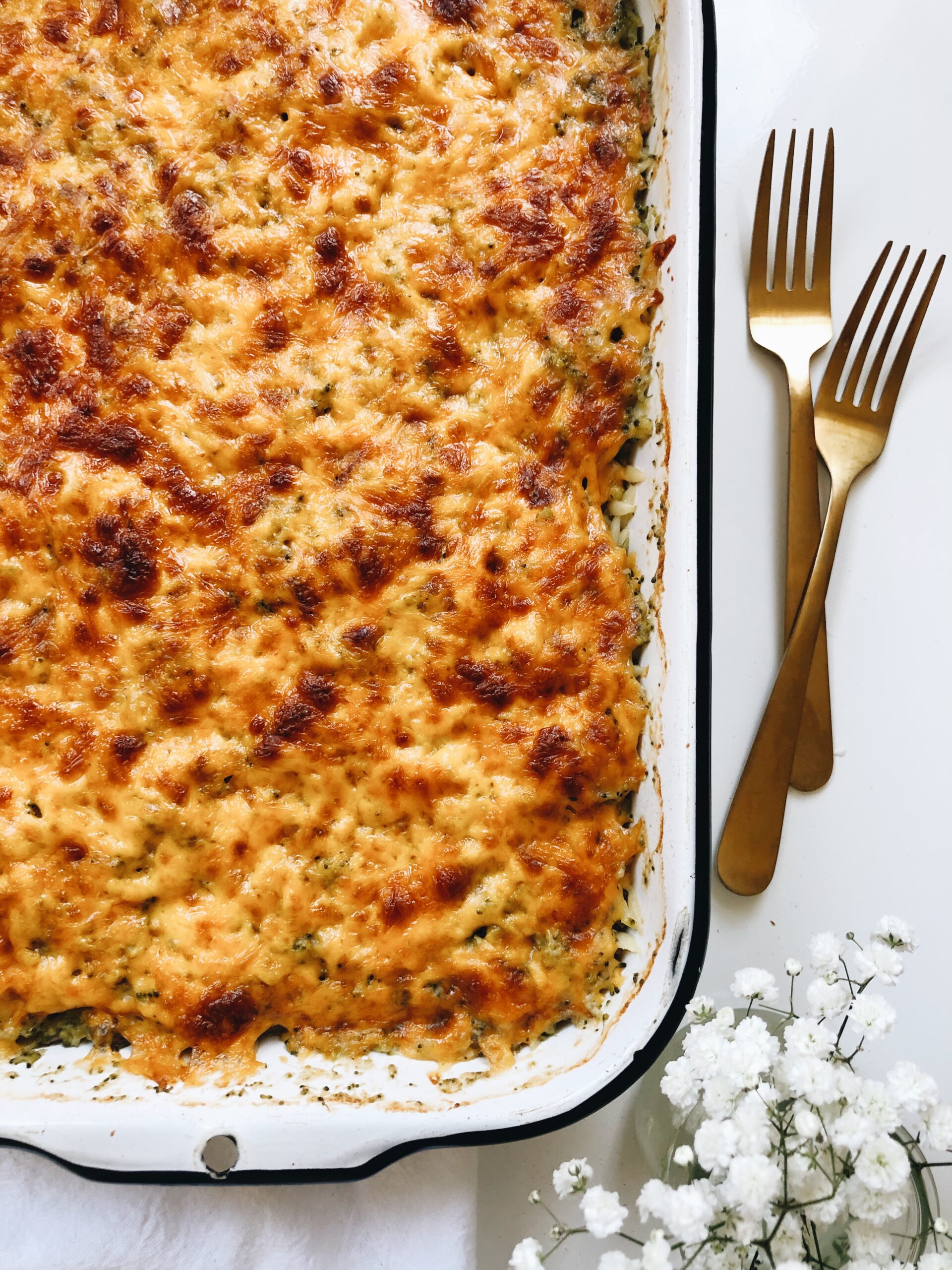 Okay, I feel like I know you. I feel like I know when you're going to really like something. I feel like when I really like and love something it's like, oh yeah they're going to really like and love this. In conclusion, I feel like I know you're really going to like and love this. I feel like I know you.
(did you get all that?)
But I must come clean about something. Because I don't care, I'm a closet lover, and there must be a small handful of closet lovers out there too, in regards to this specific ingredient, because we're in a pandemic and it's fine.
Let us peepeth.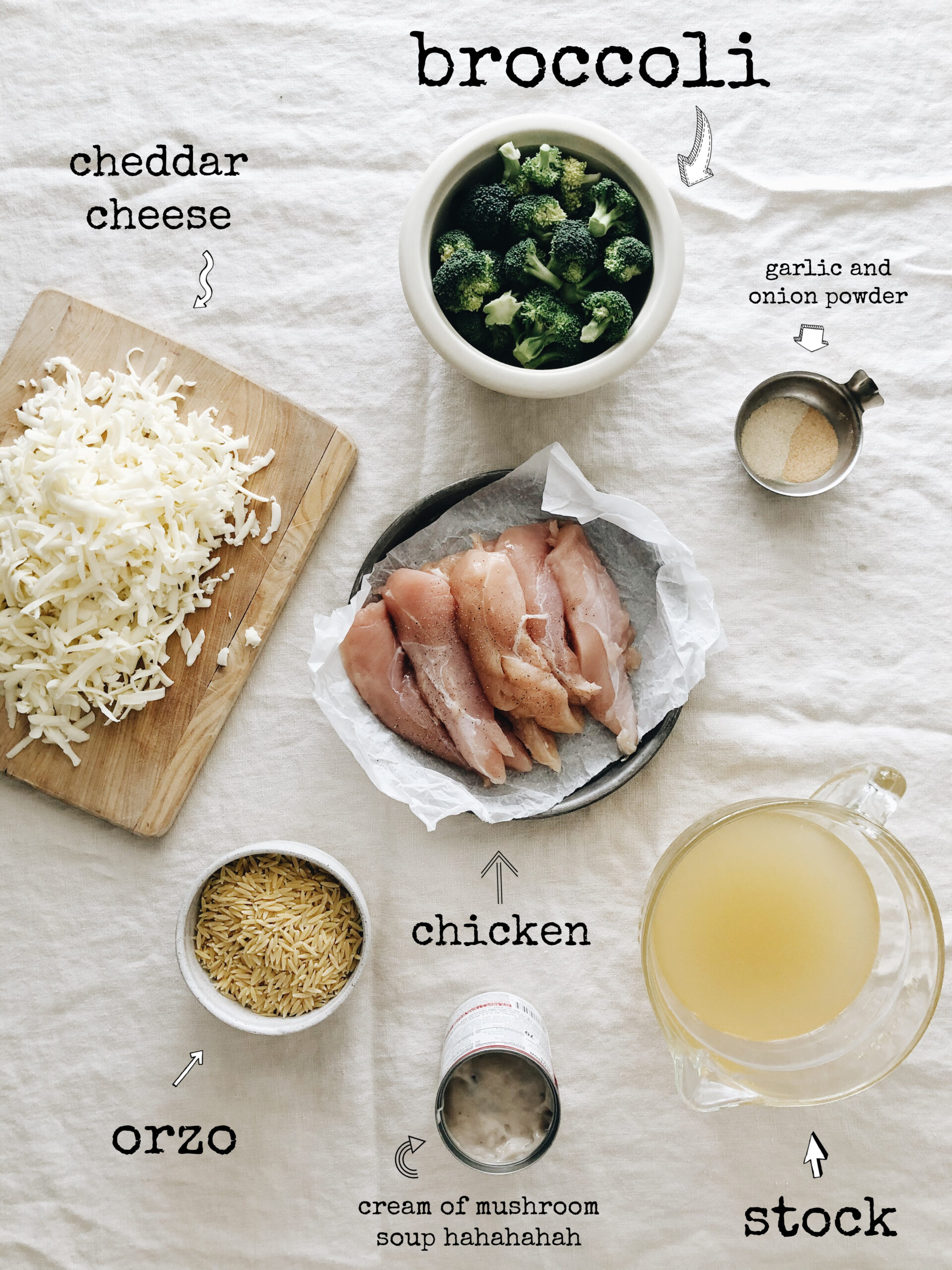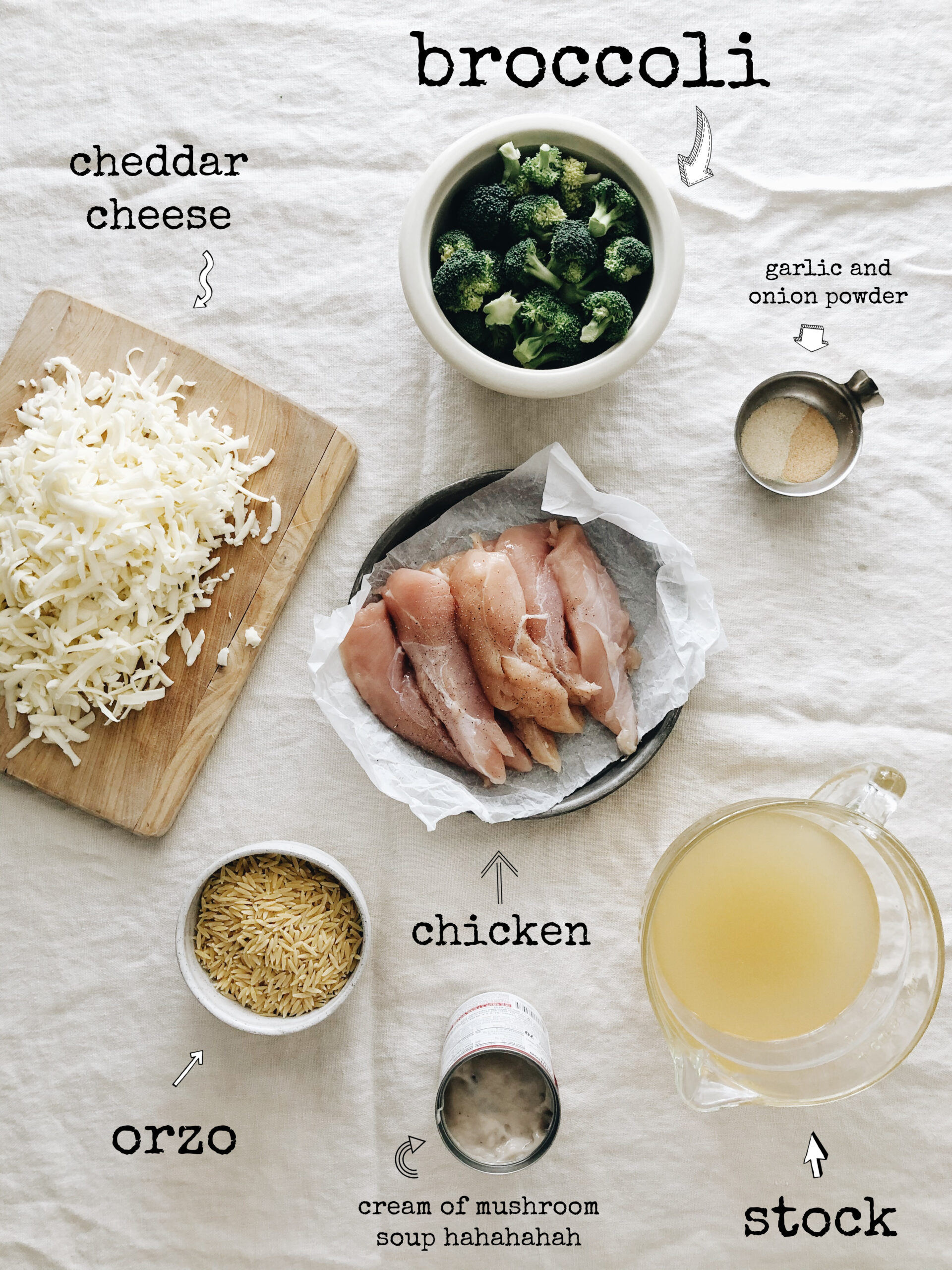 First of all, only a handful of ingredients! I know you can dig this.
Secondly, yes we're using cream of mushroom soup. We totally are. I checked the ingredients on the can and neither guilt, shame nor regret were on it, so. Plus, it's old-school! And adds that creaminess that reminds me of the '80s. Dunchew come @ me.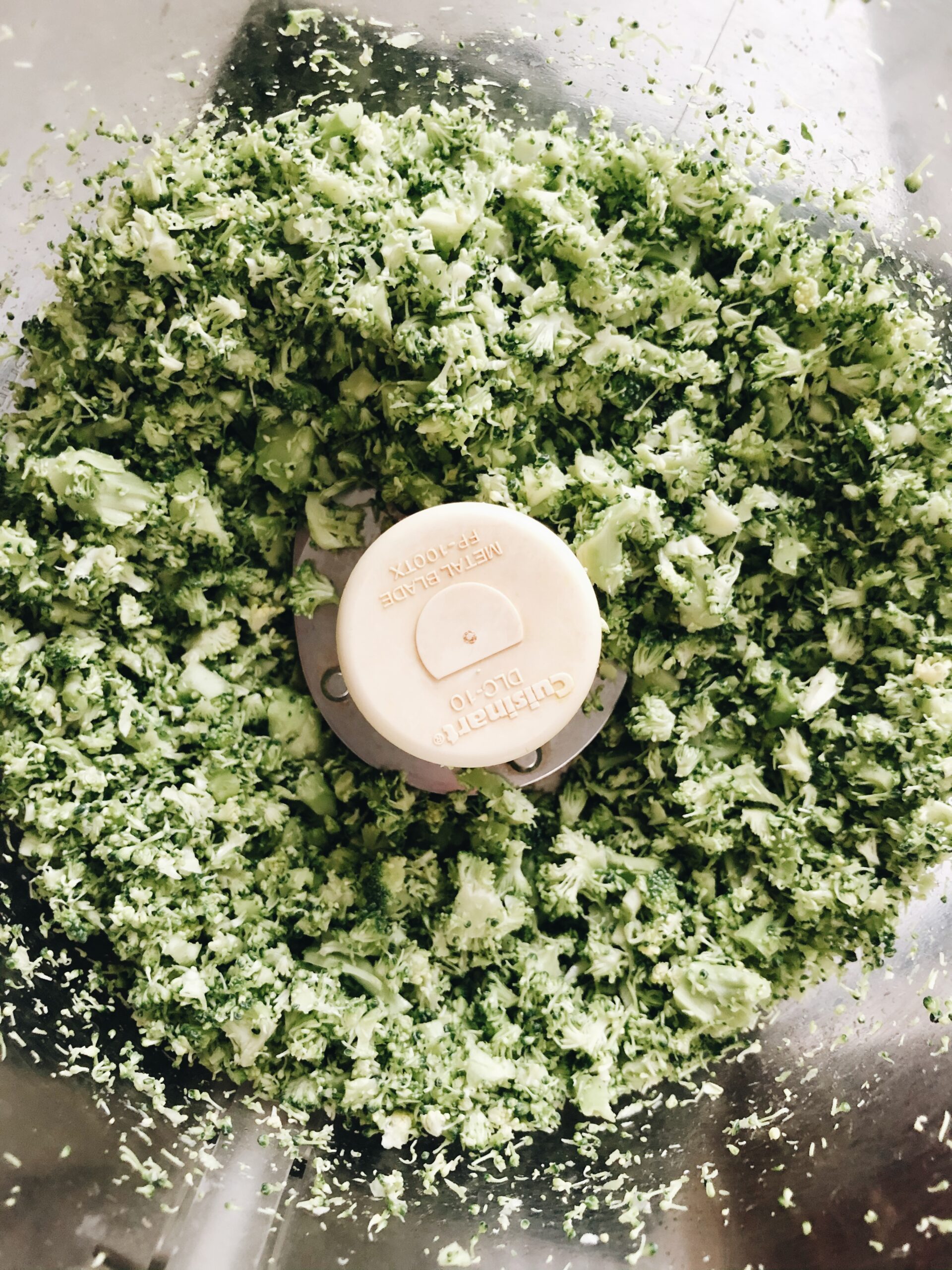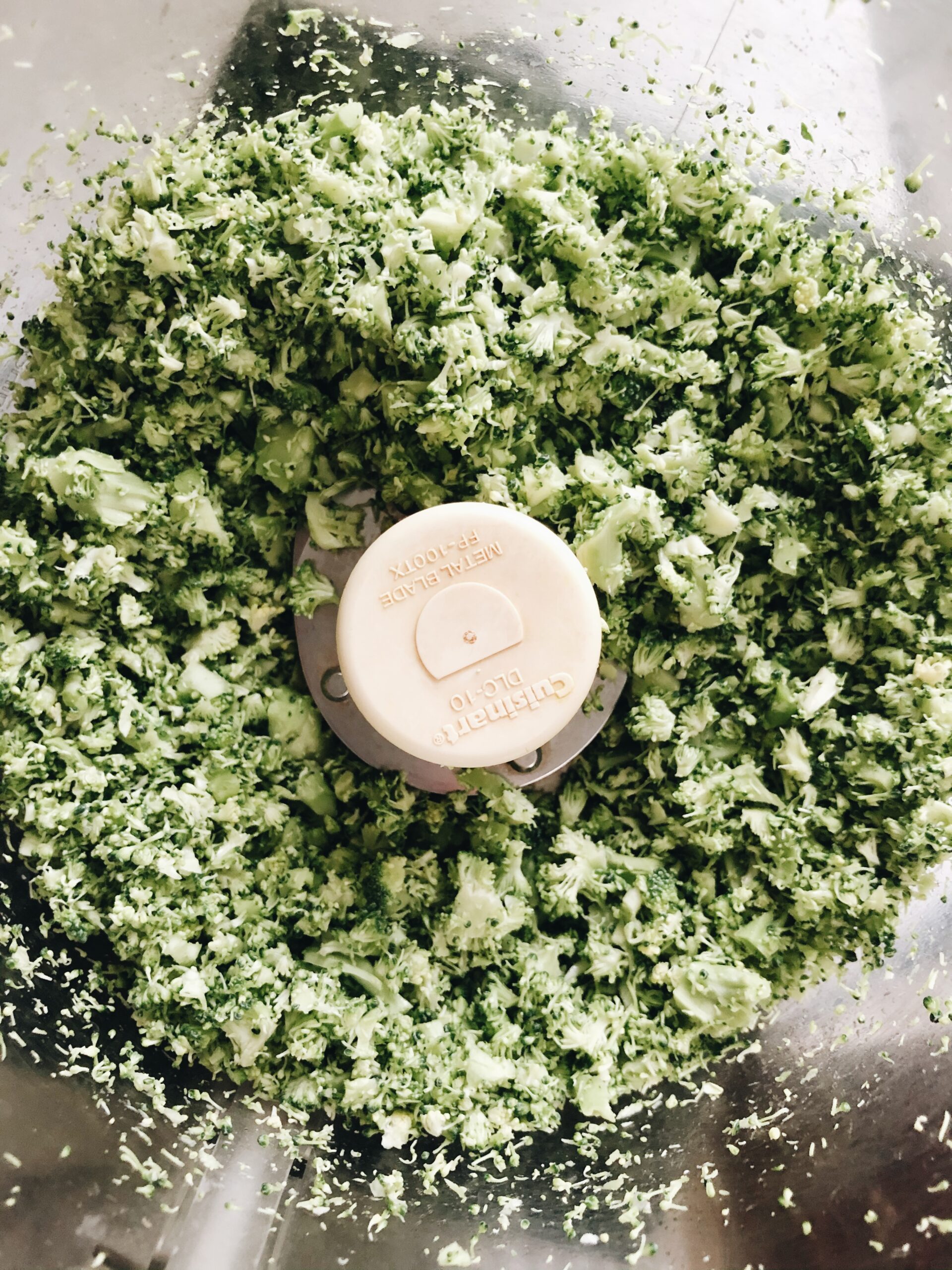 So for the broccoli, just give it quick pulse in your food processor. You want the texture to be a bit crumbly. Broccoli gravel. We want broccoli gravel. I promise, it's brilliant in the bake.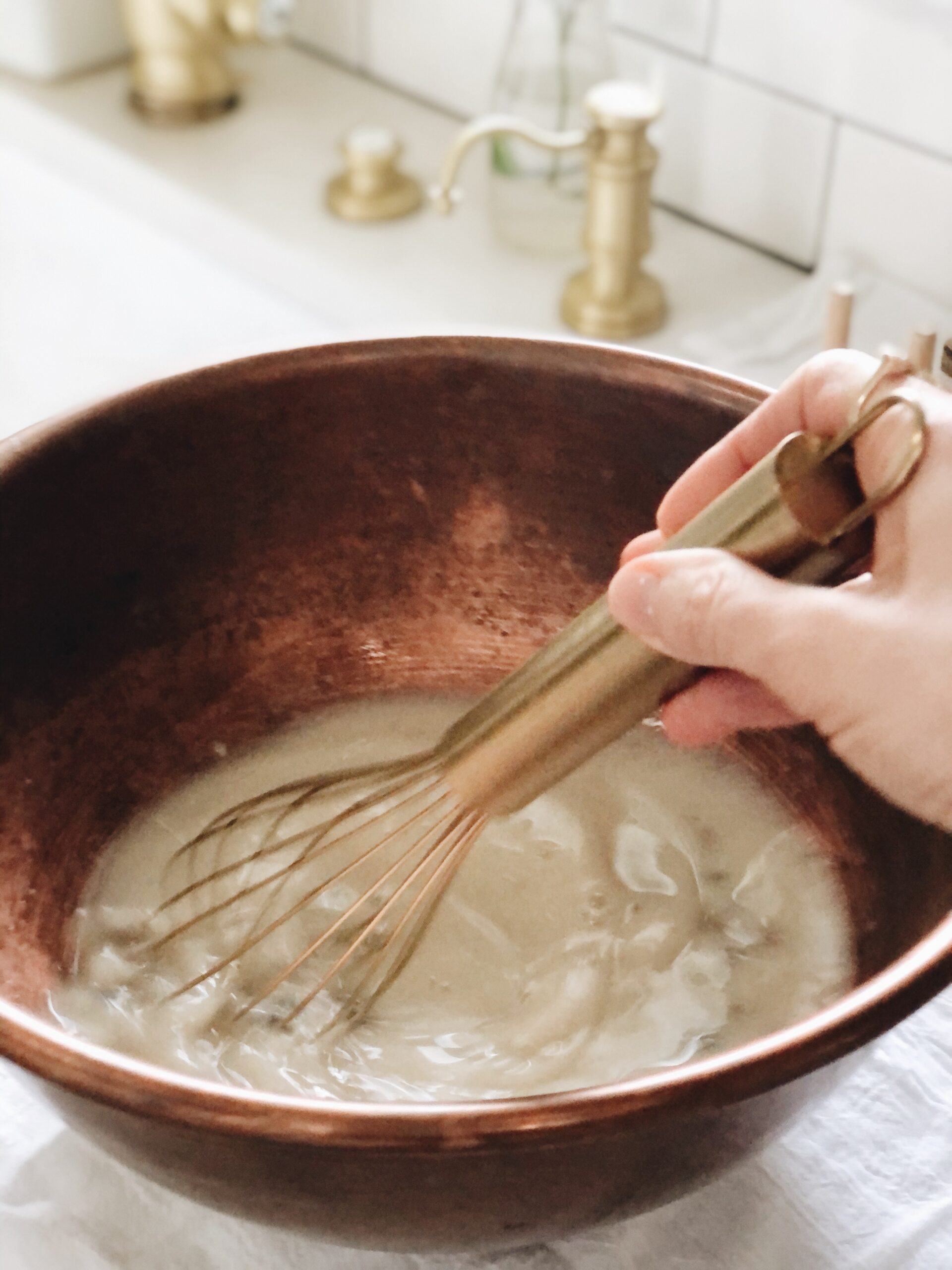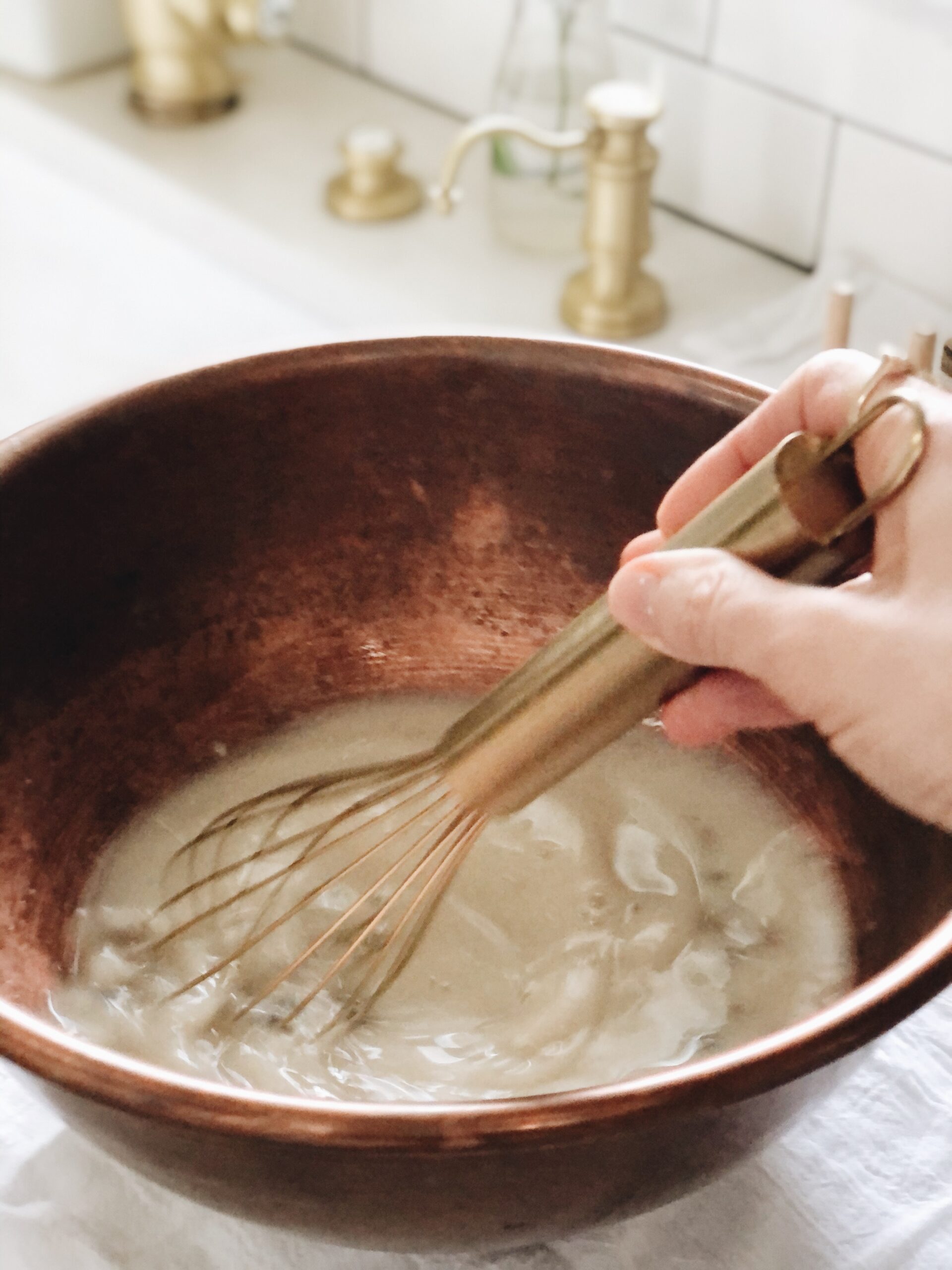 Then in a big bowl you'll whisk together two cups chicken stock and the cream of mushroom soup. We need a liquid for the orzo to absorb into, but we still want casserole creaminess. You dig?
It's blurry because that's just where we are in life.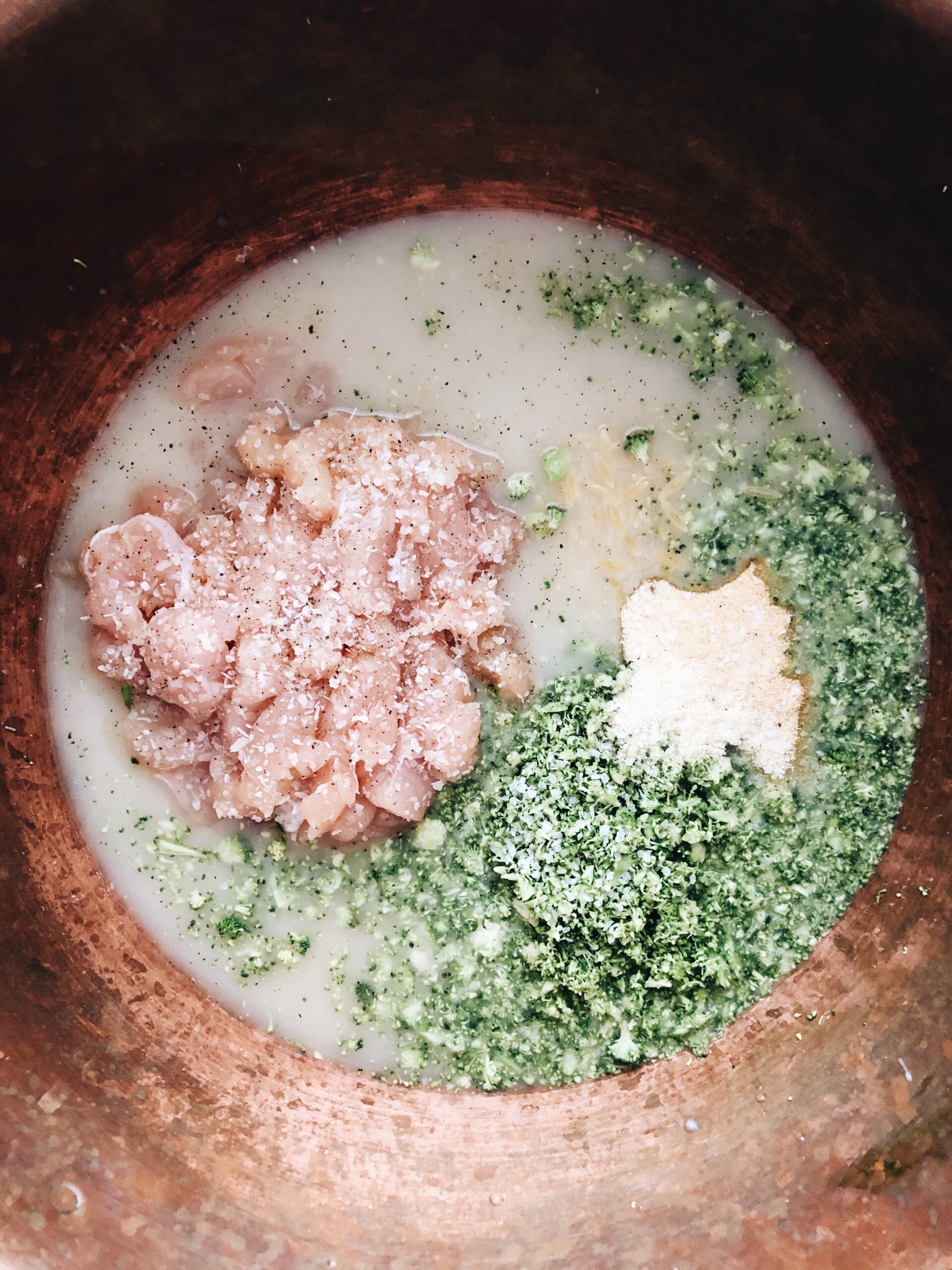 You've chopped up your chicken tenders into little chunkers, by the way. Then you just combine everything in that big bowl and give it a good stir. The uncooked orzo, broccoli gravel, chicken chunkers, garlic and onion powder, a good pinch of salt. Get it aaaaaaall evenly mixed. 'Atta goil.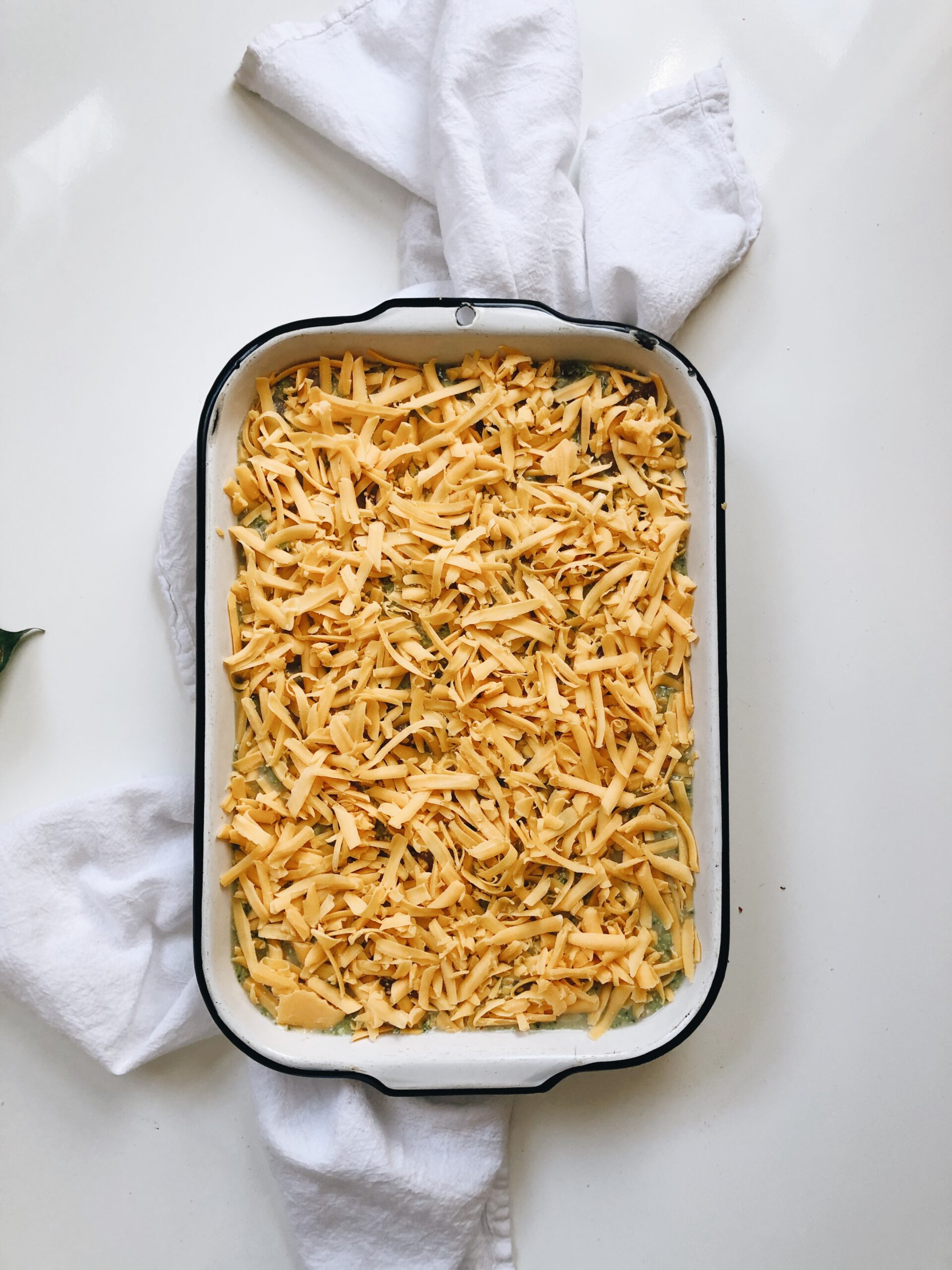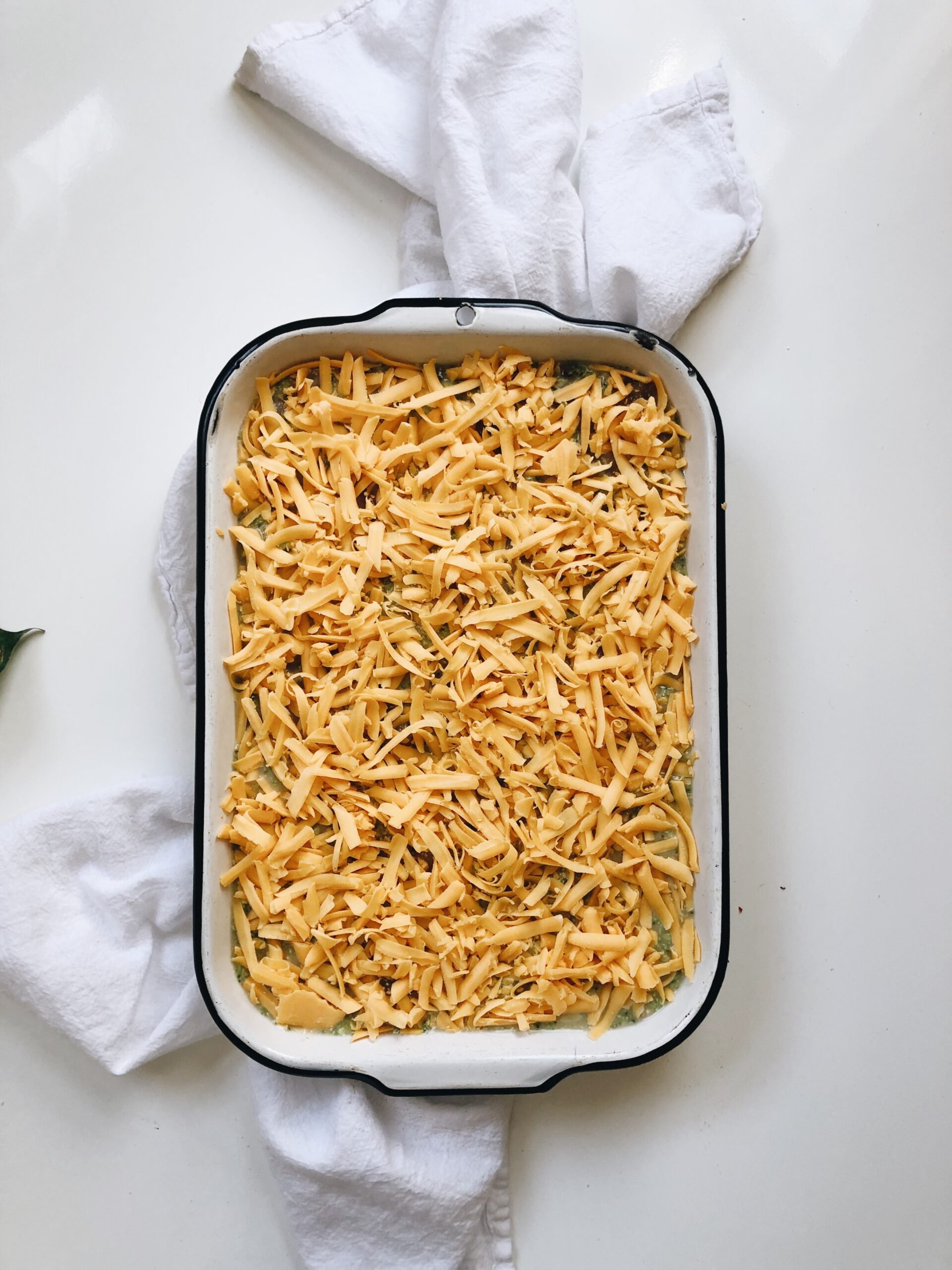 "Bev, why is your cheese a different color than the one in the ingredient photo up there?"
Hmm? What? Oh, you noticed that? Well, pigeons, remember when I made this at the v beginning of the year and it failed? That's because of two stupid and dumb things. First – my dish was too deep and everything was too watery. Secondly, it was Monterey Jack cheese (I have no idea what happened to my brain) and pulled away from the sides so violently that it looked like the floating ice sheet in Elf with Will Ferrell standing on it.
Moral of the story, go with a medium cheddar like a normal person would do.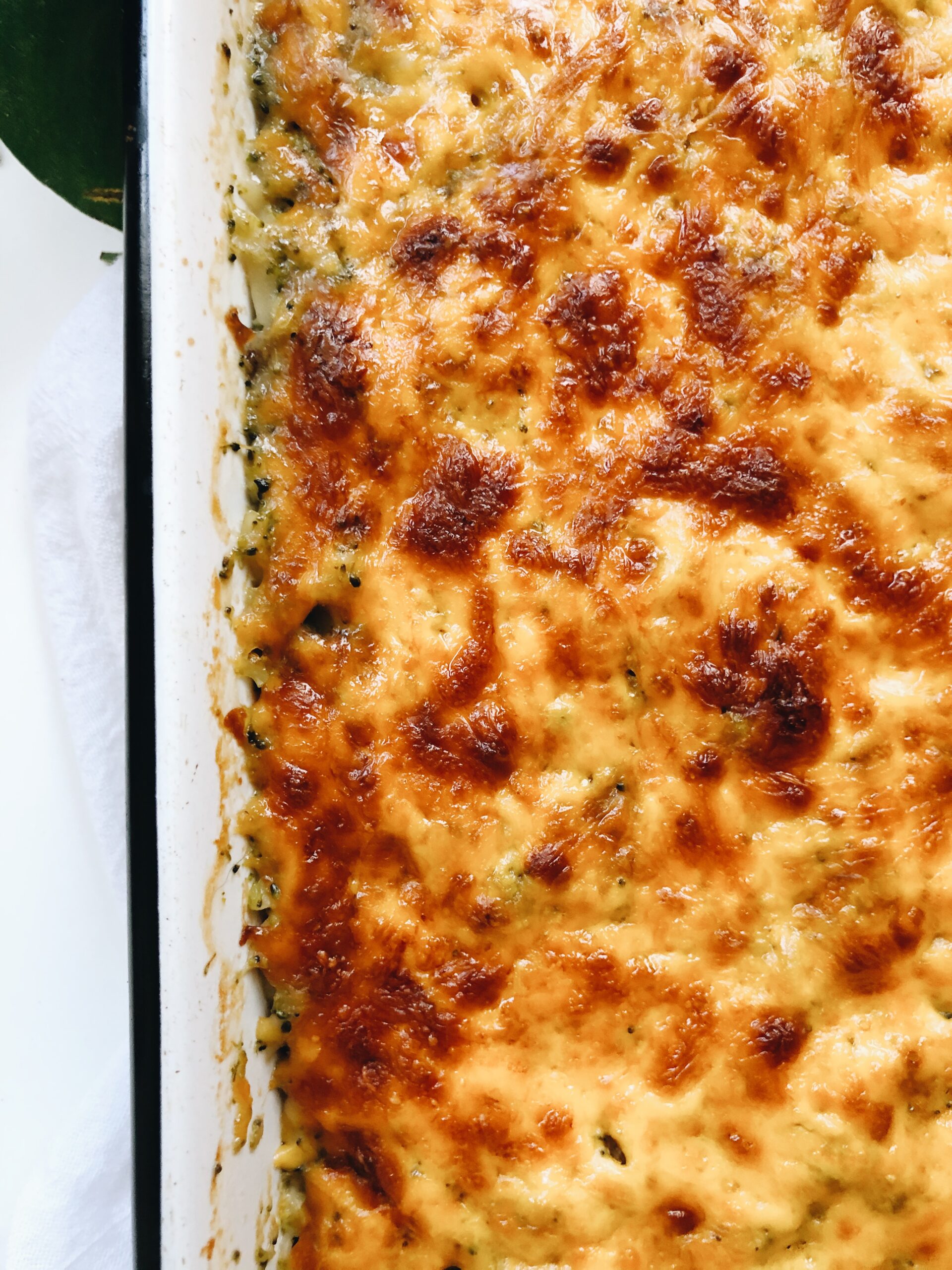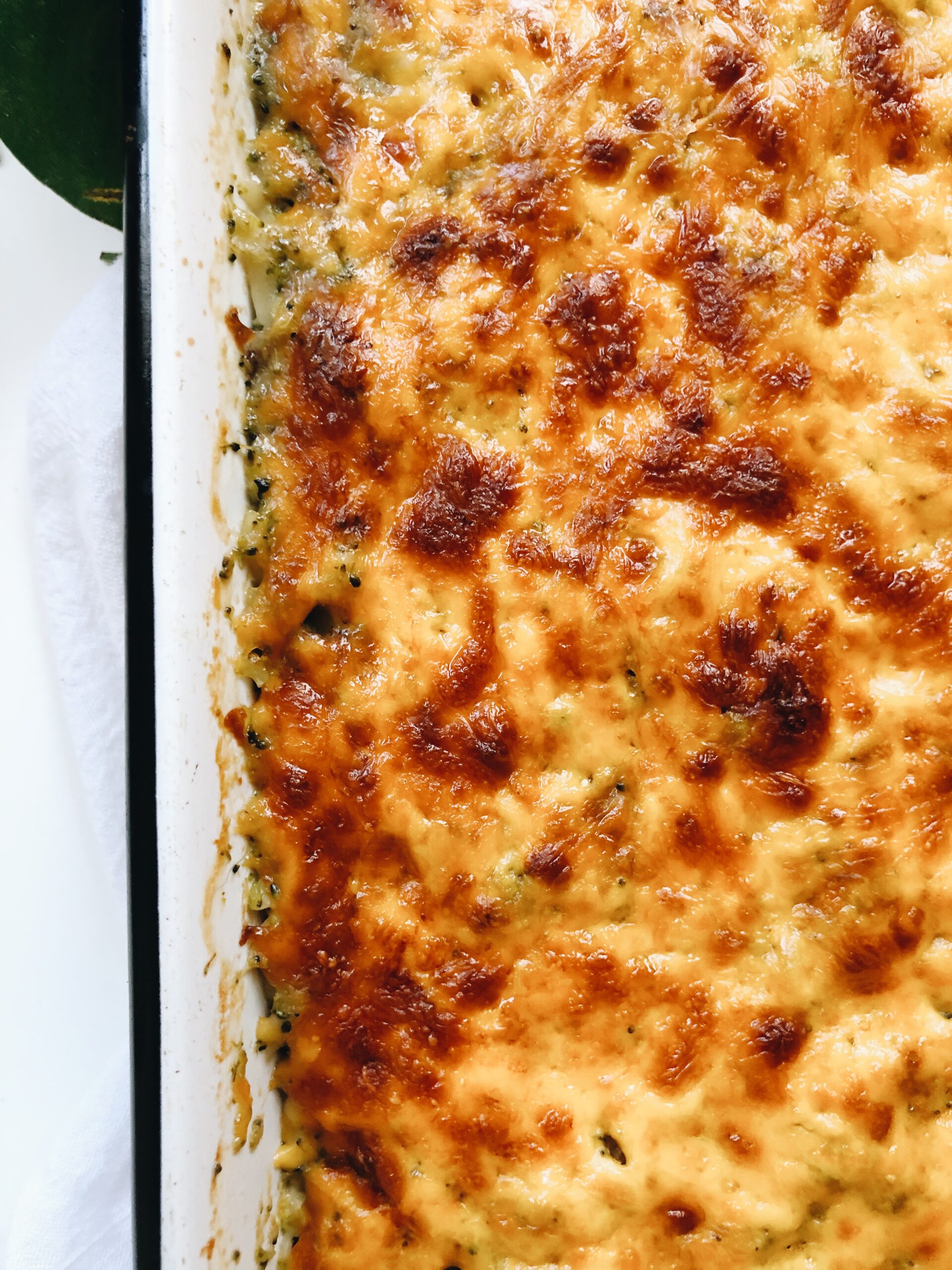 Because look.
Dude, are you seeing the tiny speckles of baked broccoli gravel in that? Yes you are.
The orzo cooks until plumped and toothy, the chicken is tender and succulent, the broccoli is earthy and soft, and you do remember the cream of mushroom soup, right? M A G I C and I'll never be sorry.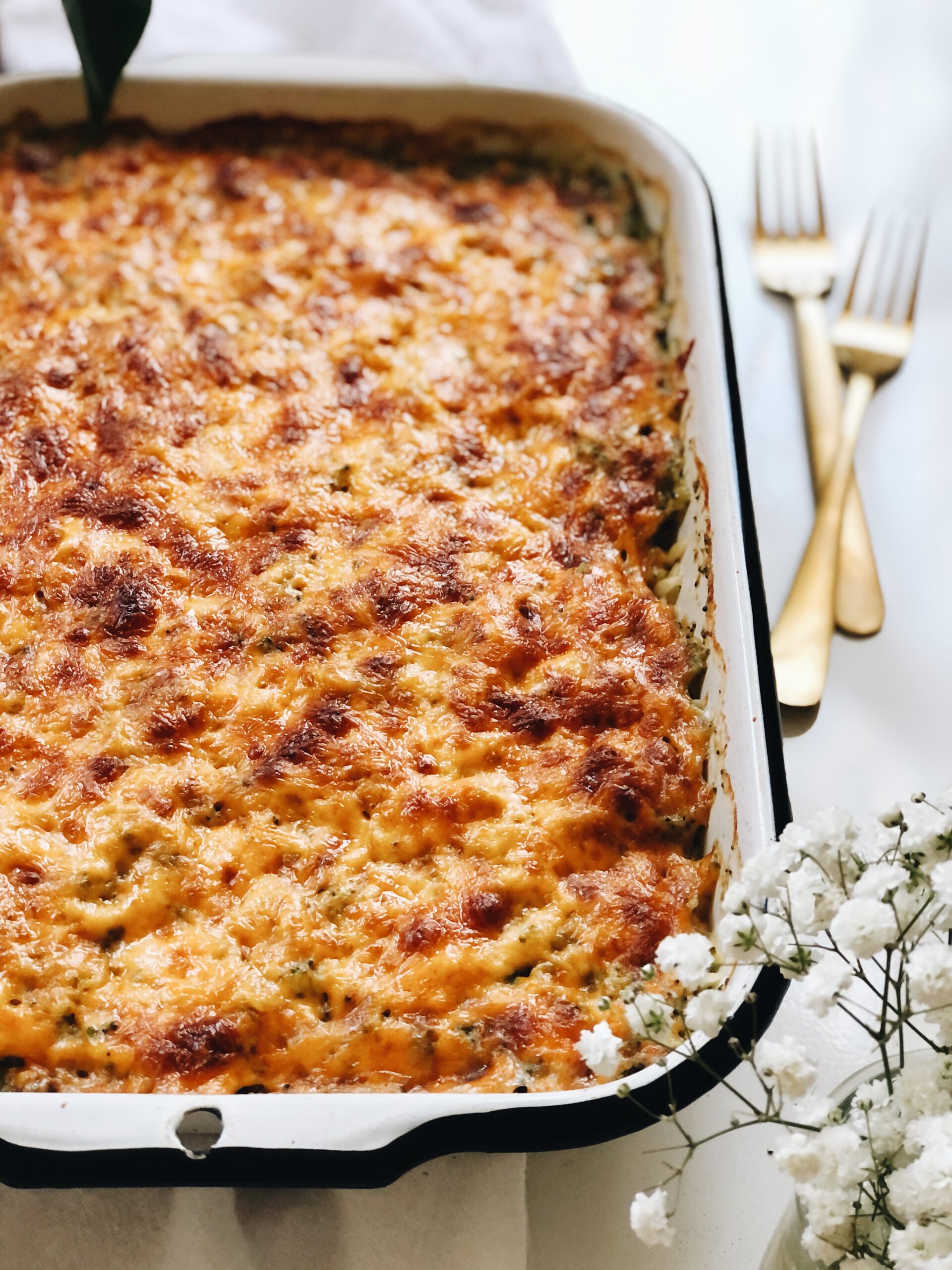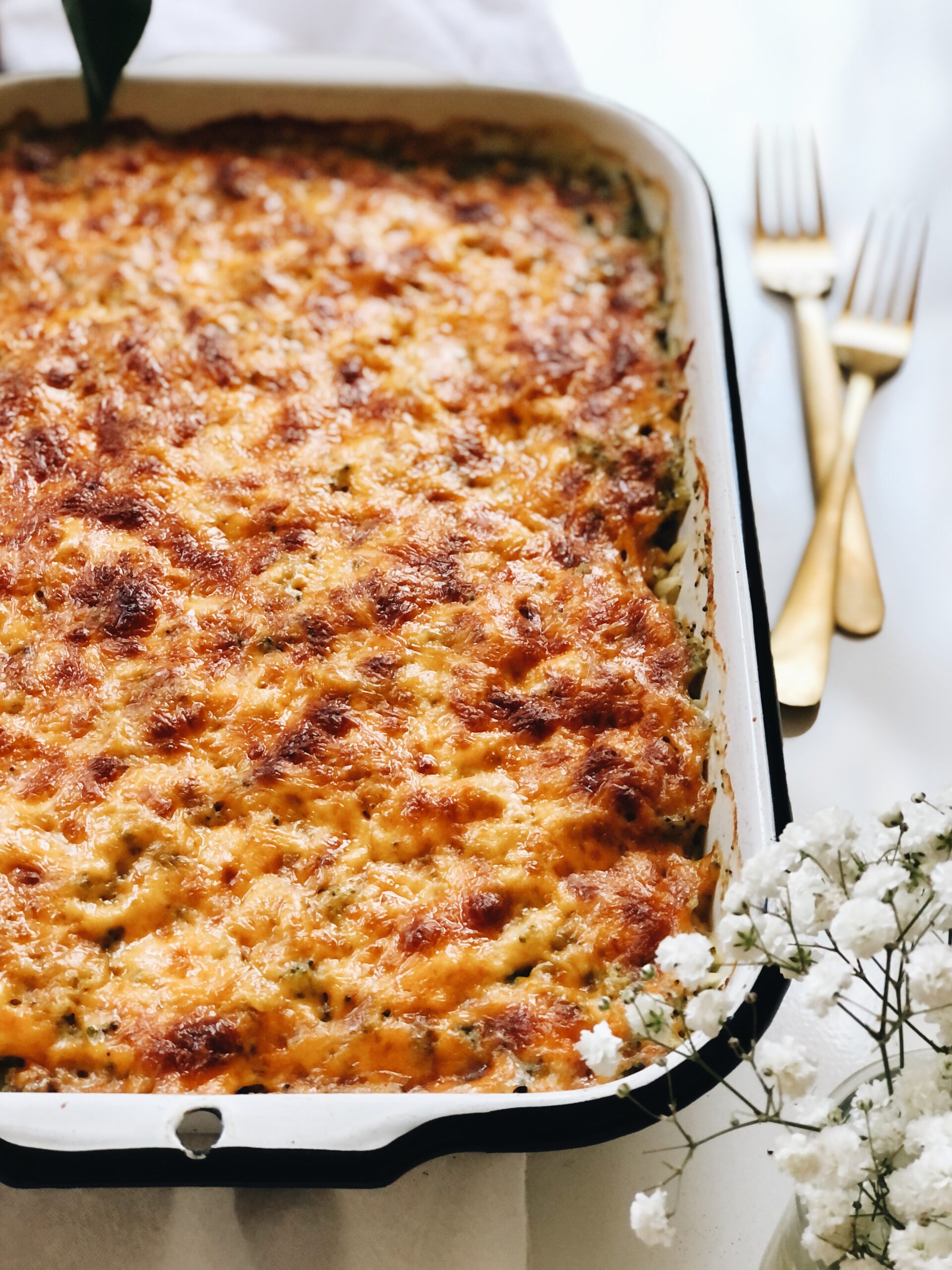 The thing is, this mess is everybody friendly. Will and Nat snarfed it. Aaron scraped the cheese back with only minor grumbles, and I went bonkers postal on it.
It's homey, it's old fashioned, it's simple, it's crazy flavorful with the onion and garlic powders.
Let's see what it looks like when we serve, okay?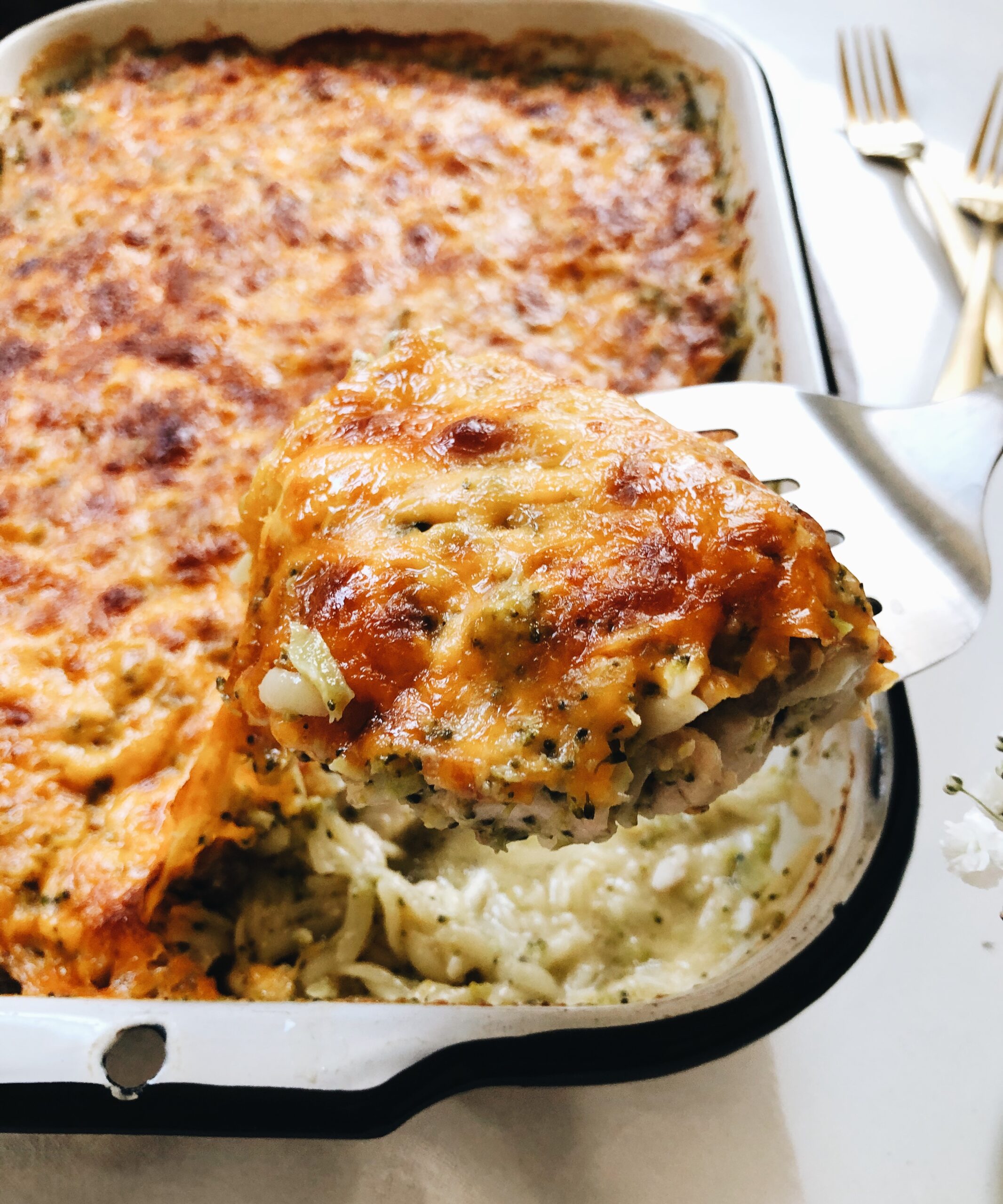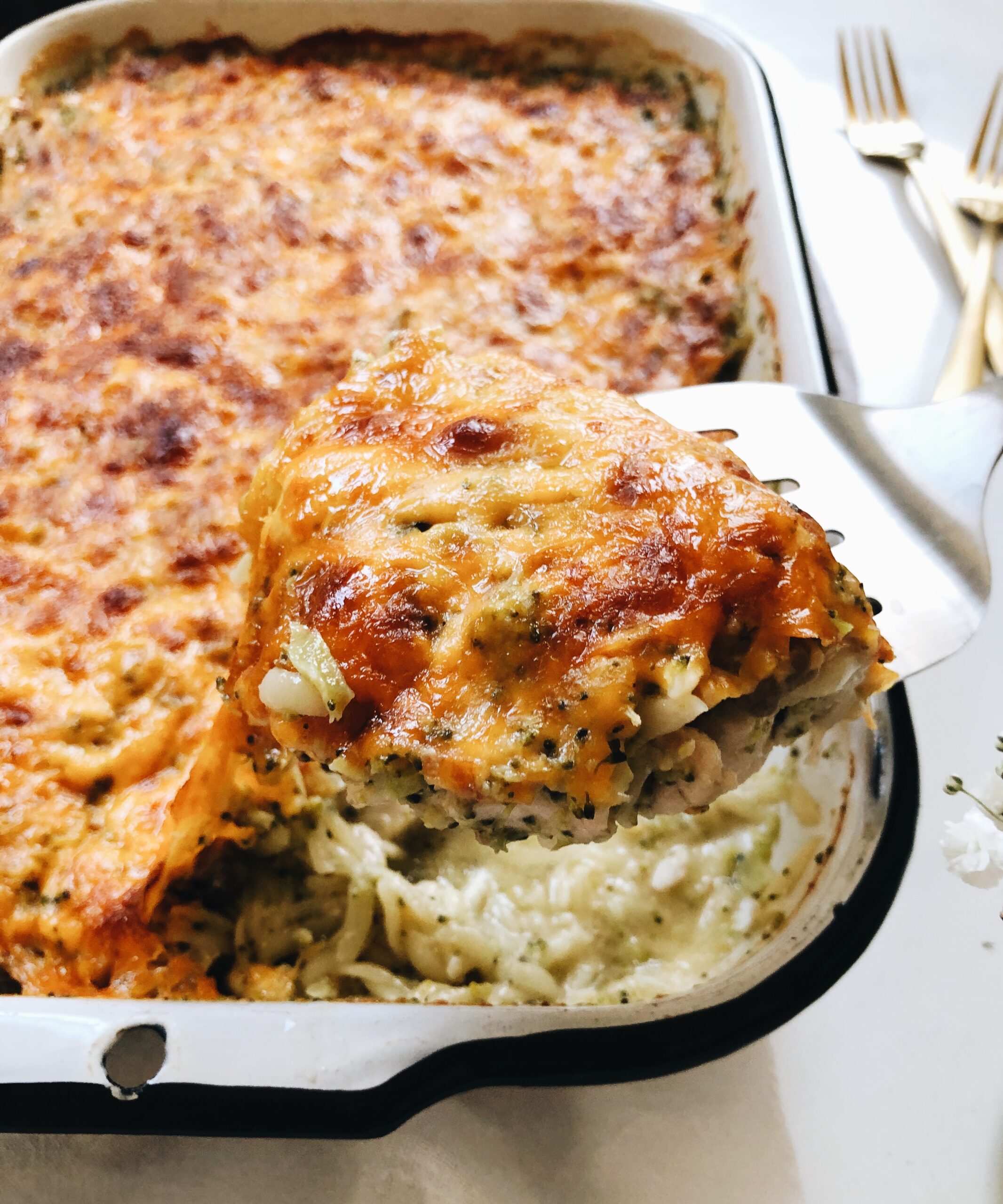 Day-ud. (look at that cheese pull on the left? I might zoom in on that and make it my Christmas photo for this year.)
You'll want to let it sit for about five minutes before you cut in so that it can cool and set a tad. But you know this already. You're schooled.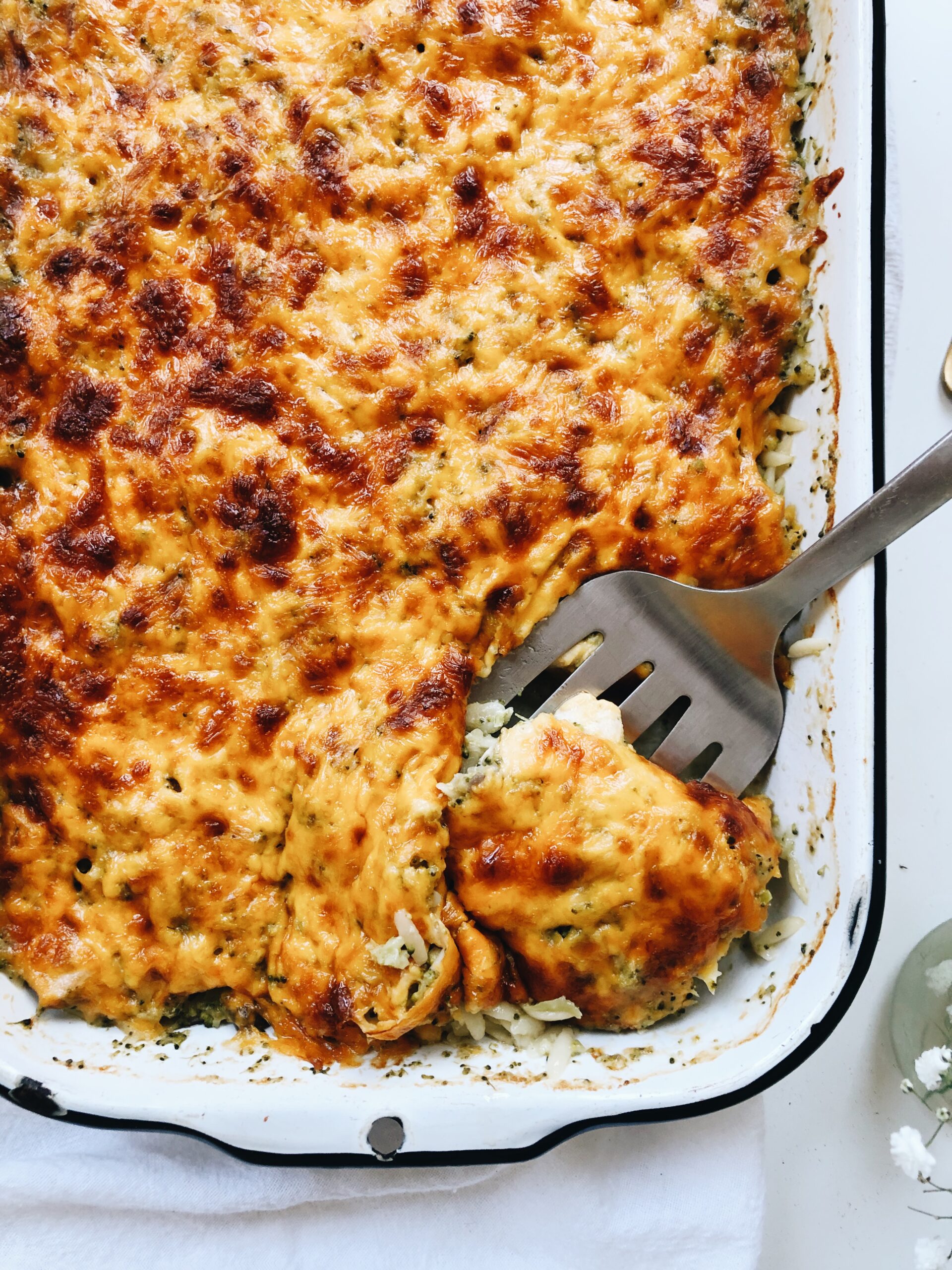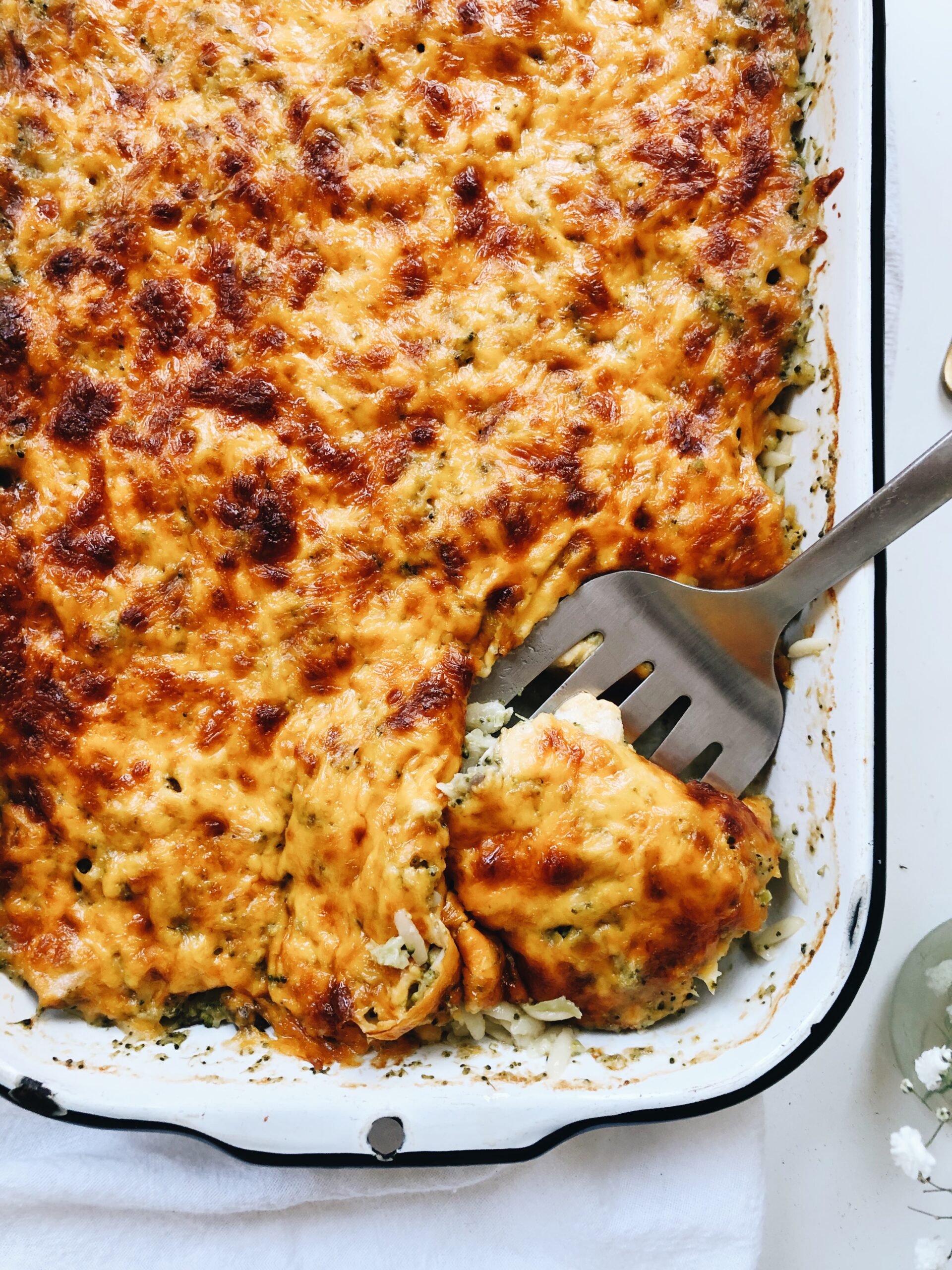 I don't know what else to say other than to BEG you to bump this up for your weekend cooking. It's so comforting and delicious and everyone's going to completely flip out. Like, that's just the truth.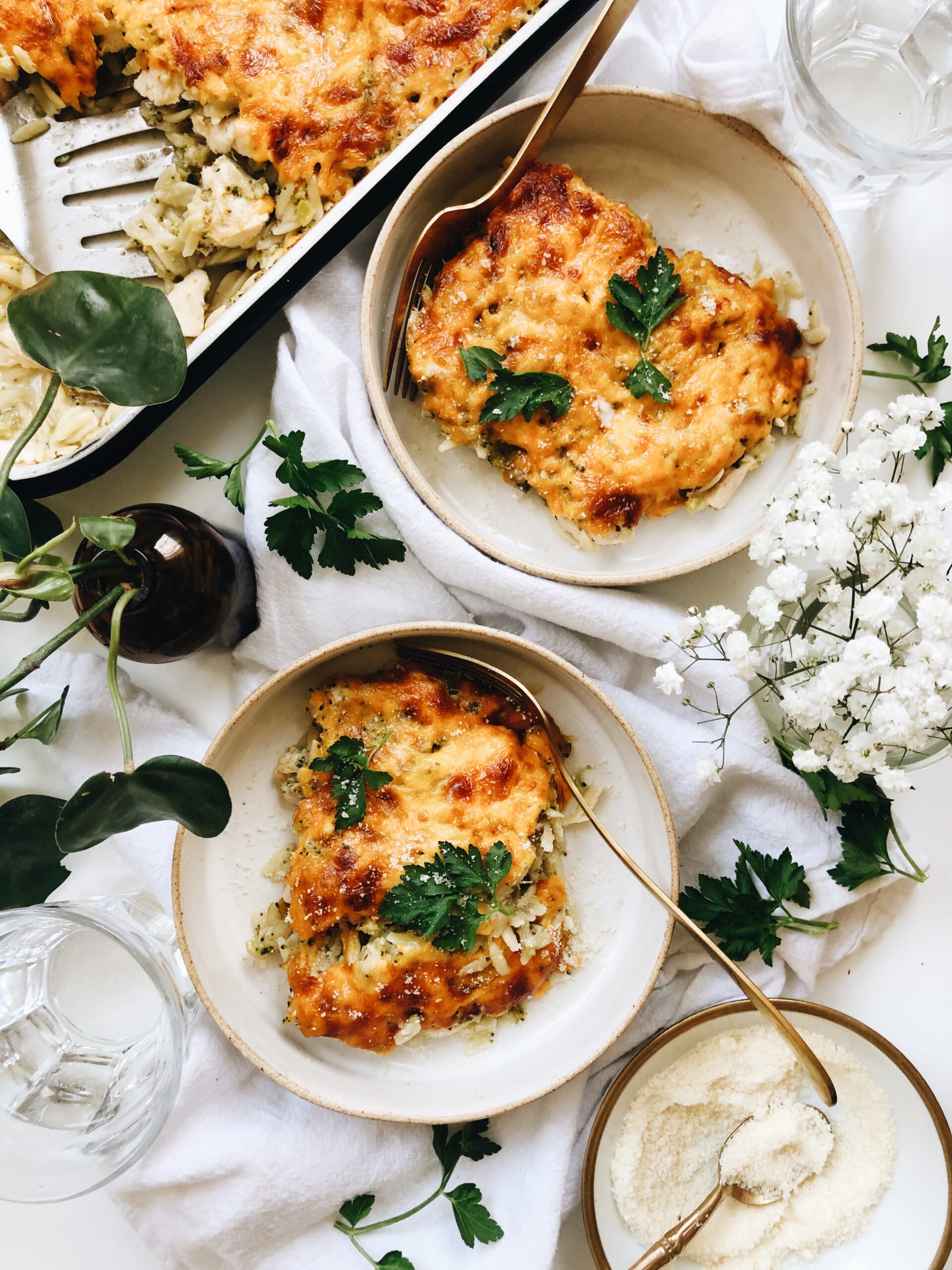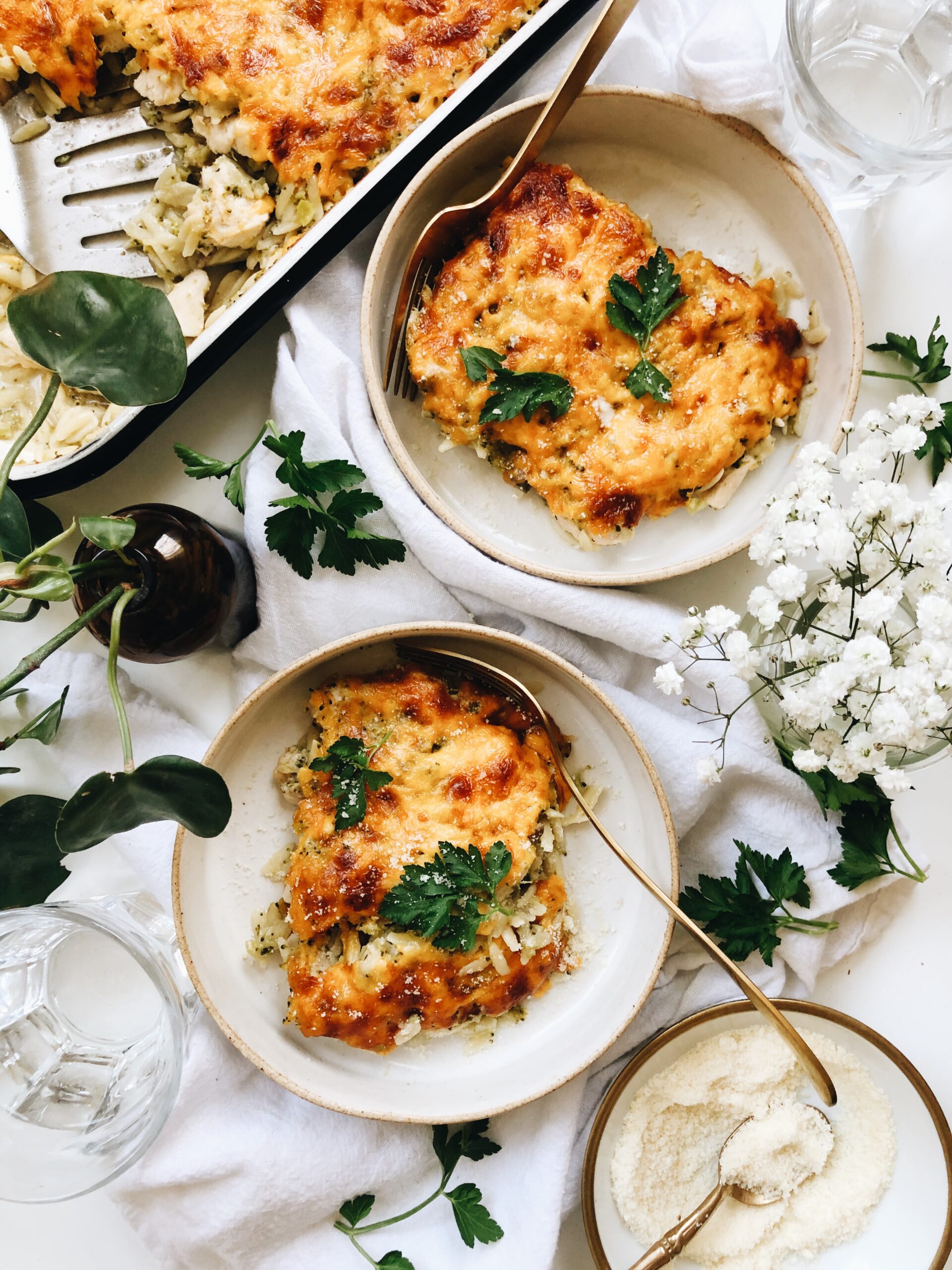 See, I knew you'd love this.
Chicken and Broccoli Orzo Bake
Ingredients
1 pound chicken tenders, cut into small chunks
2 cups broccoli, pulsed in a food processor until crumbly
1 (10 1/2 oz) can cream of mushroom soup
1 cup uncooked orzo
1 tsp garlic powder
1 tsp onion powder
2 cups chicken stock
1 (8 oz) block medium cheddar cheese, grated
Pinch of salt
Instructions
Preheat your oven to 375.
In a large bowl, whisk together the stock and cream of mushroom soup. Add the chicken, garlic powder, onion powder, broccoli and orzo. Give it all a good pinch of salt. Stir together until completely mixed.
Pour the mix into an 8x13 baking dish. Evenly sprinkle the cheese on top. Bake for 30-40 minutes, until the cheese is browned and starting to bubble. (If you need to broil it for two minutes at the end, that works!)
Let it sit 5-10 minutes, so that it can cool and set.
Serve it up!
Serves 4-6.
7.8.1.2
479
https://bevcooks.com/2021/02/chicken-and-broccoli-orzo-bake/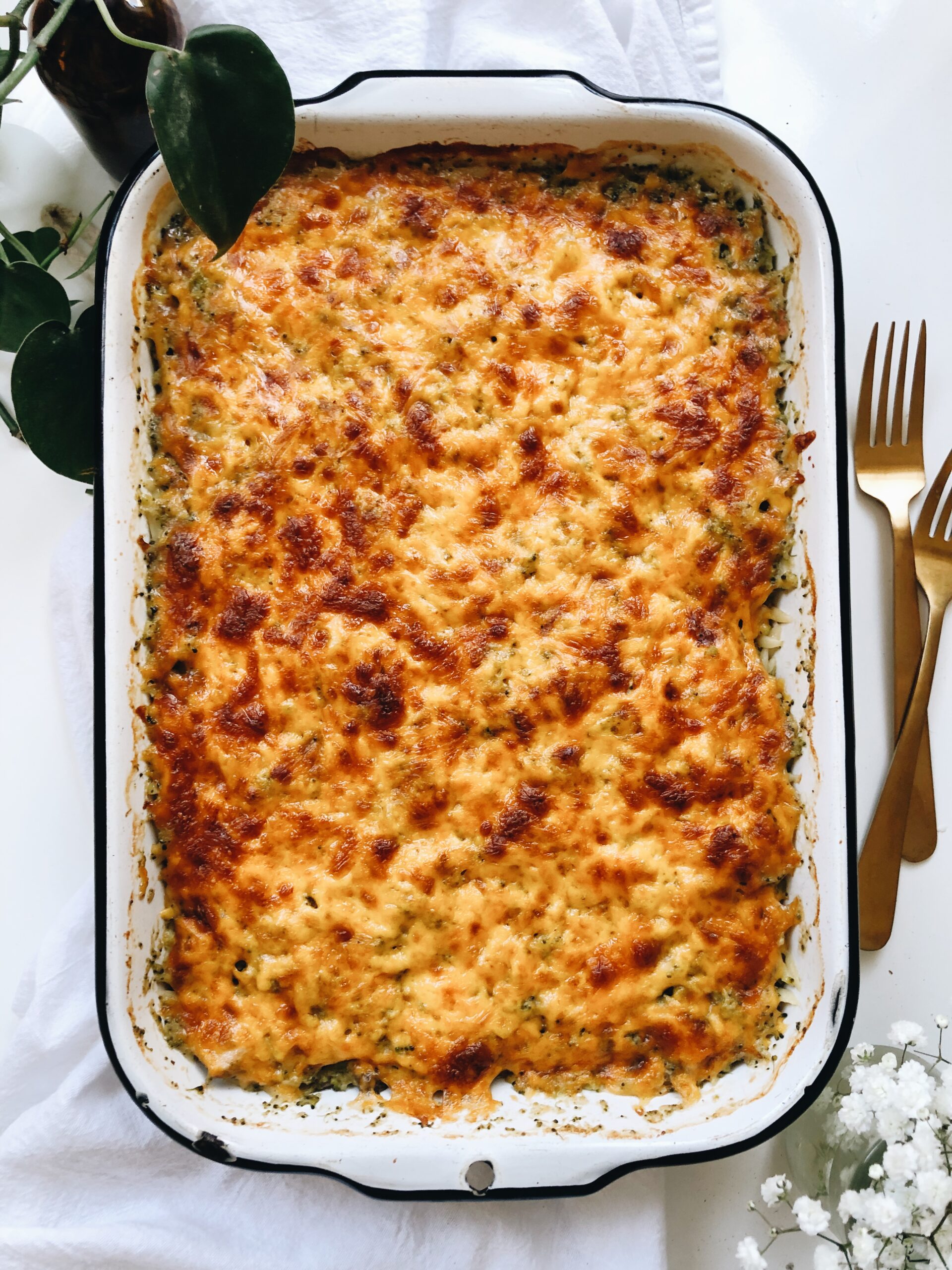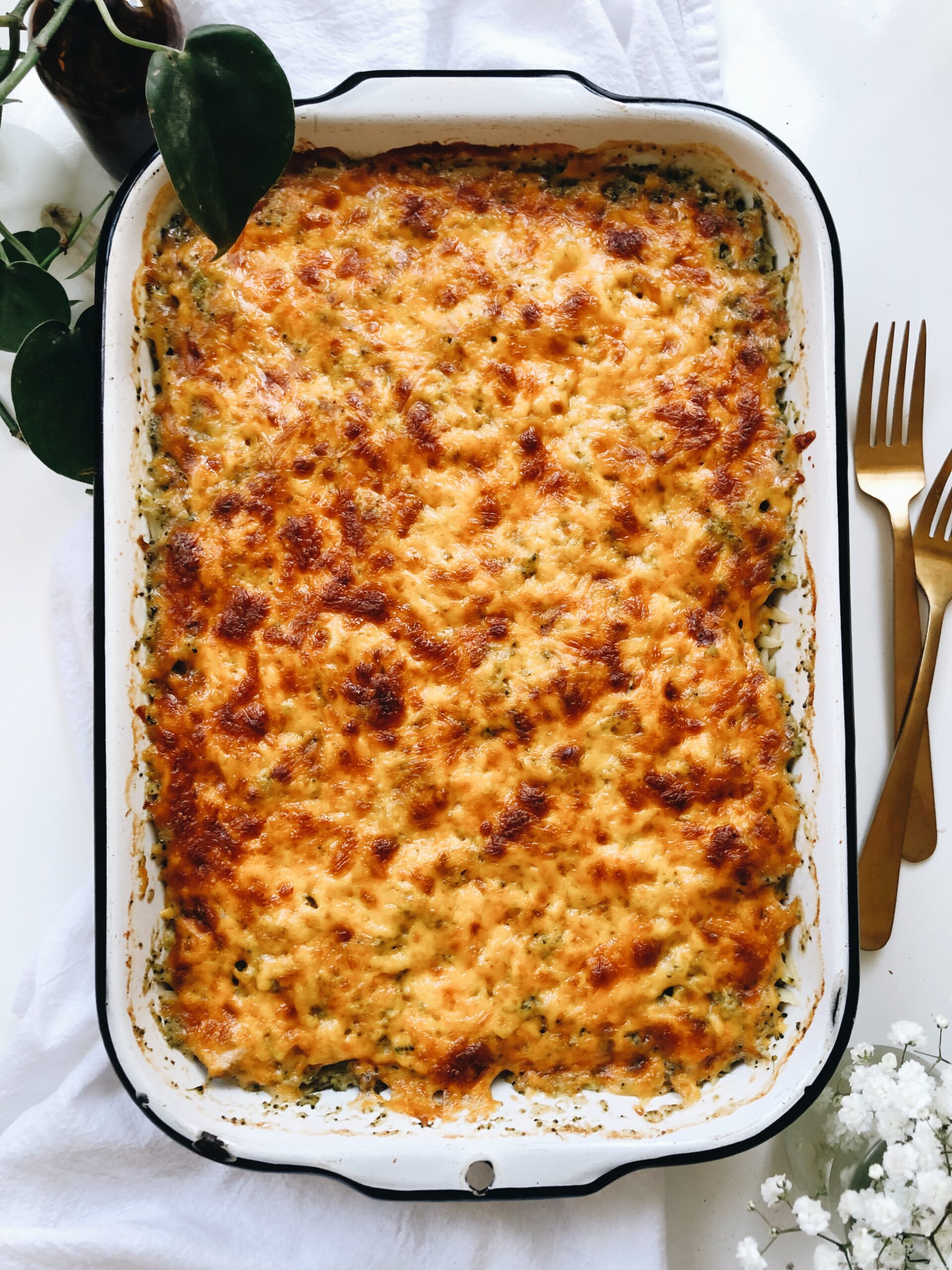 Hi and goodbye.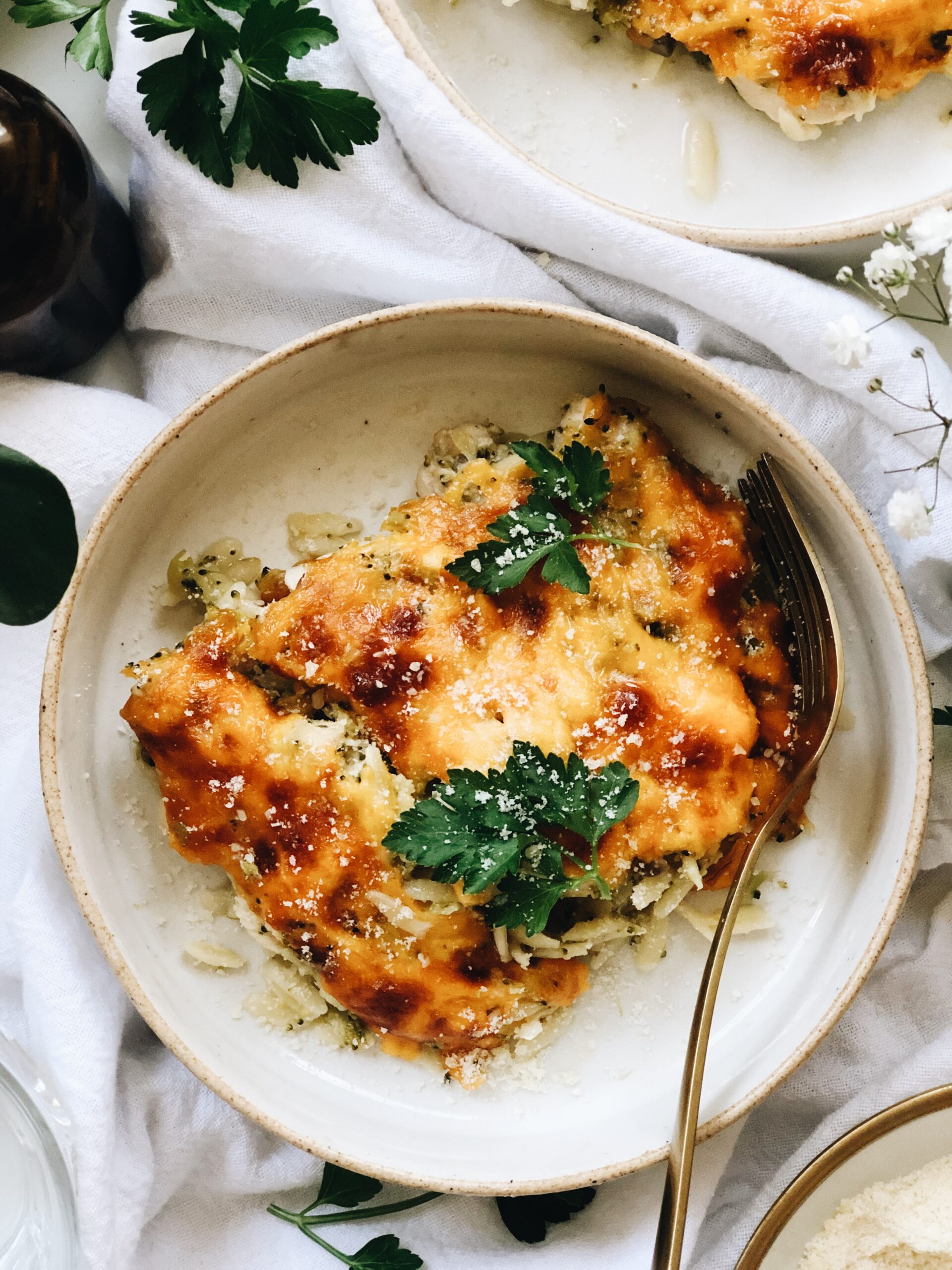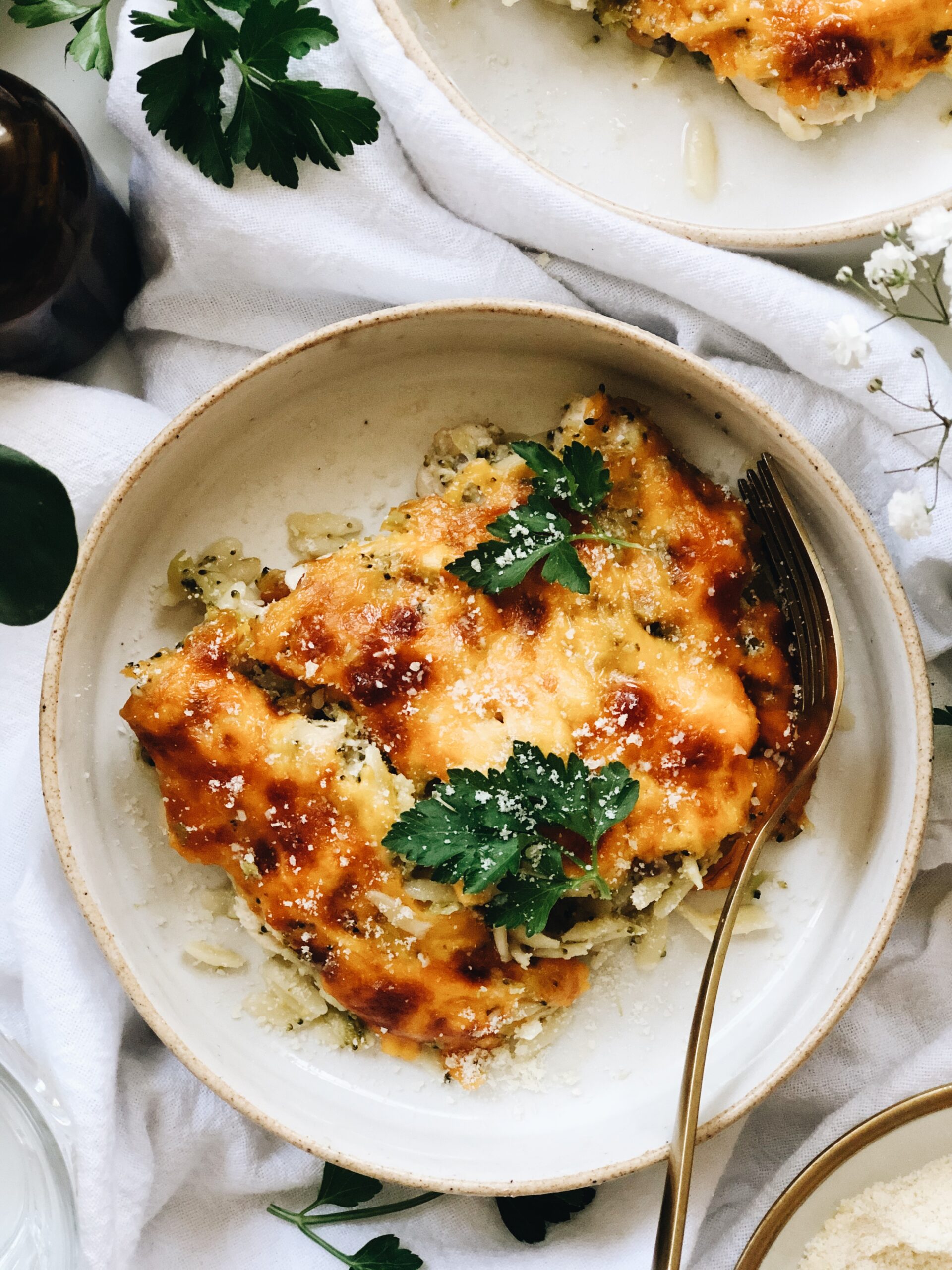 I felt like you needed one more closeup. You're not mad, right?