Novembeeeeer! I can't even talk about it.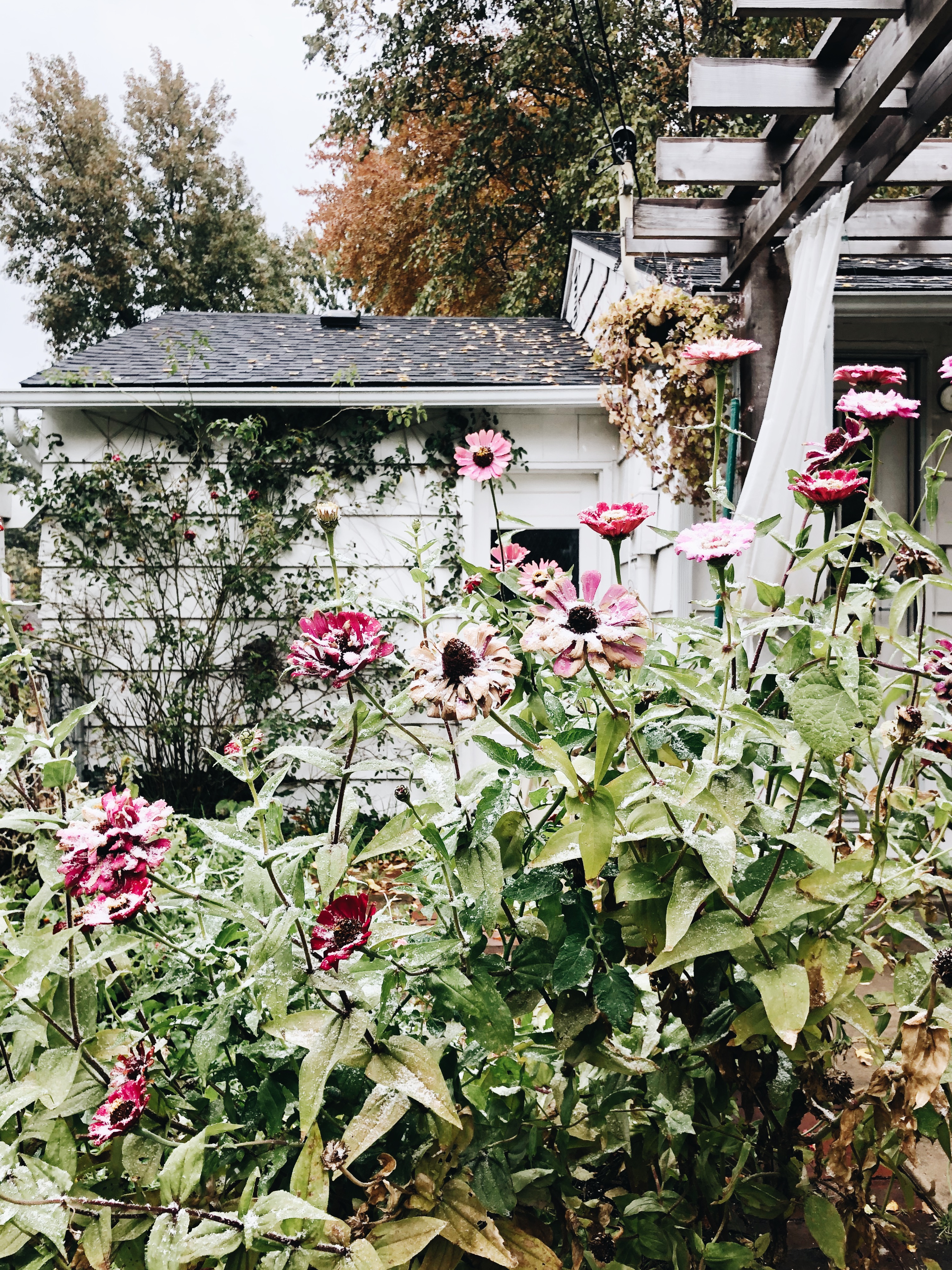 This garden? (yet I'm going to talk about it.) All ripped out and bagged. The planters are all empty. The hanging ferns are toast as well. The sofa and dining chair pillows have all become slides for the basement stairs and fort anchors for the gremlins, and wool socks from Amazon are en route as we speak type.
WINTER IS COMING.
This mix! Well guys, it's 100% piano. Dreamy, ethereal, cozy piano music. But not CHEESY. Not like root canal piano music. It's wispy, angelic, haunting at times, soothing at others, beautiful sophisticated piano. It's honestly what I listen to over 60% of the time at home when I'm alone with only the voices in my head. THIS or big band/jazz. Which you know I have tons of mixtapes already.
But let me tell you sumpin, honey: this won't be your everyday playlist. It's absolutely meant for that rainy day mood. That day when the gloom is heavy and the drizzle is thick or the snow gently falls. It's so November right now.
AND – I break my mixtape rule for you on this. I have a thing about mixtapes with repeat artists. HUUUGE no-no for me. But in this mix, I absolutely had to. And on top of that, I maaaay have pulled a teeny tiny handful of songs from other playlists and included them here. Because I'd never live with myself otherwise. AND – one song has an orchestra in it, because it's too stunning of a piece not to include. AND – I need to wash my hair. But I'm not going to put that on you today.
If you love piano music as much I do then ohhhhhhhhhh, honey child. Just get ready.
I give you . . . The "Ivory Keys and Falling Leaves" mix.
This time last year!
FOUR, omg.