EVERYBODY'S GONE SLURPIIIIIN', SLURPIN' USA.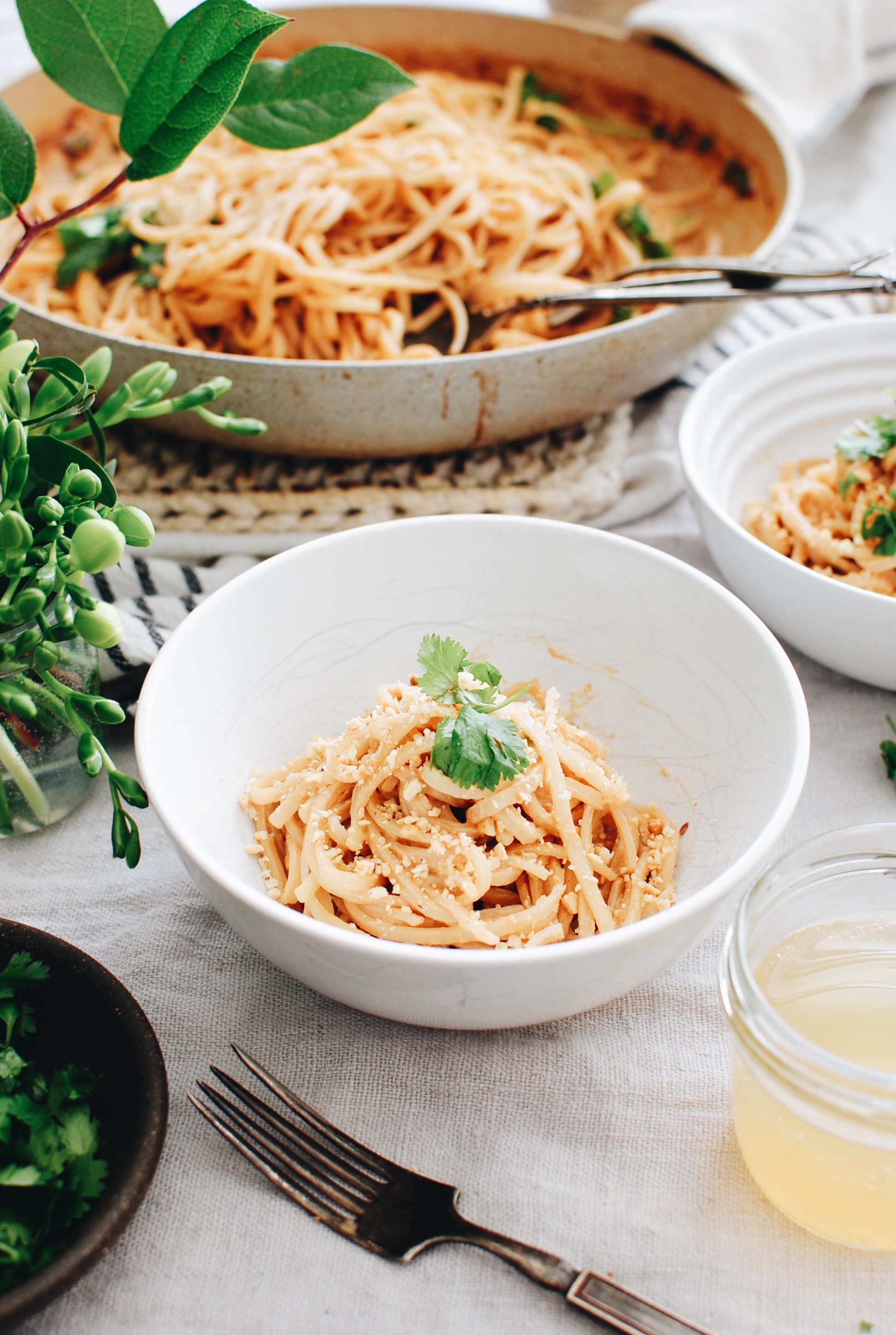 Ummm, this is your new life. Your new got-nothing-to-make-for-dinner-so-noodles-it-is life.
But Thai! Thai COCONUT AND PEANUT BUTTER. (no it's not frozen peanut butter, I'll save you the time and make the joke myself.)
These are sloppy, soaked, silky, slurpalicious and seriously seductive. Let's take a squint.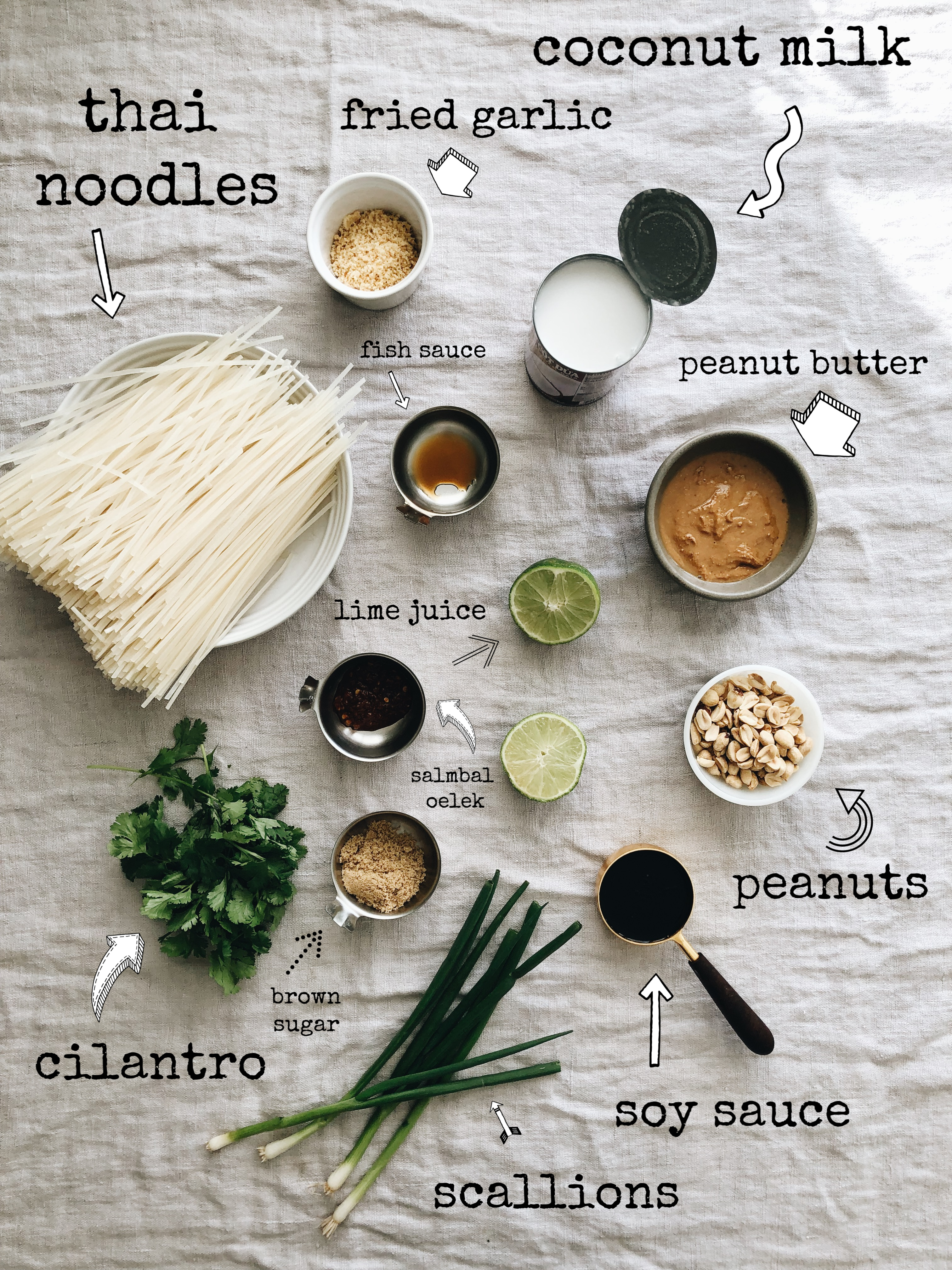 Okay, it seems like a lot, but really it's just pantry staples. And this is the thing. I kept it ONLY NOODLES because sometimes life just calls for this. A huge bowl of nuttin' but noodles. No veggies (add 'em in if you want!), no protein (be my guest if you need it!) – just STRAIGHT STRANDS.
I like alliteration, I'm sure you couldn't tell.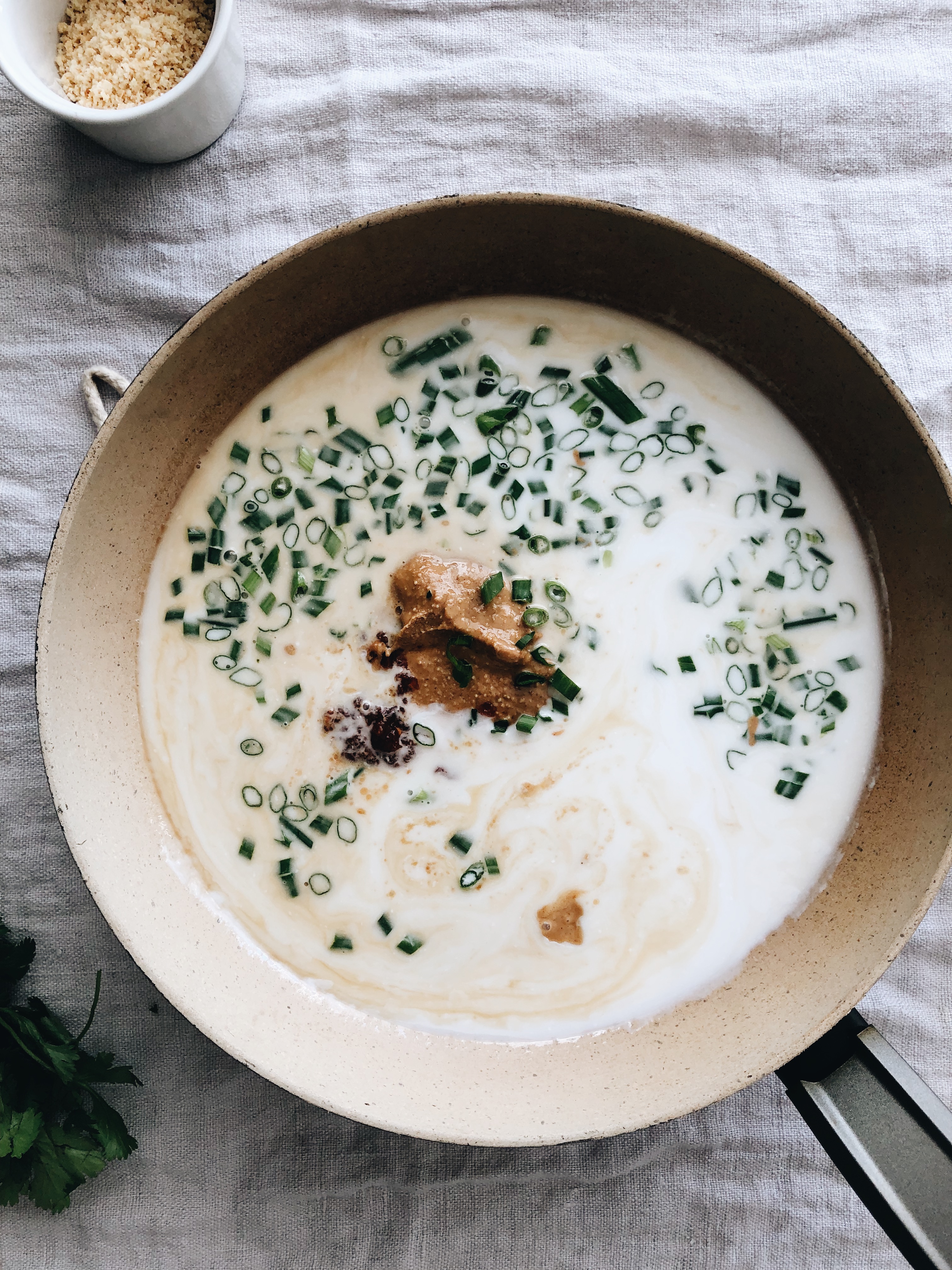 All you do here is make a sauce and boil noodles. I mean, how cozy is that?
You'll whisk the coconut milk, peanut butter, soy sauce, brown sugar, fish sauce (don't smell it FOR THE LOVE OF EVERYTHING GOOD AND HOLY), scallions, sambal oelek and lime juice. Maybe a pinch of salt. Sliver of your blistered soul. Tear drop from a baby kitten. Whatever you have.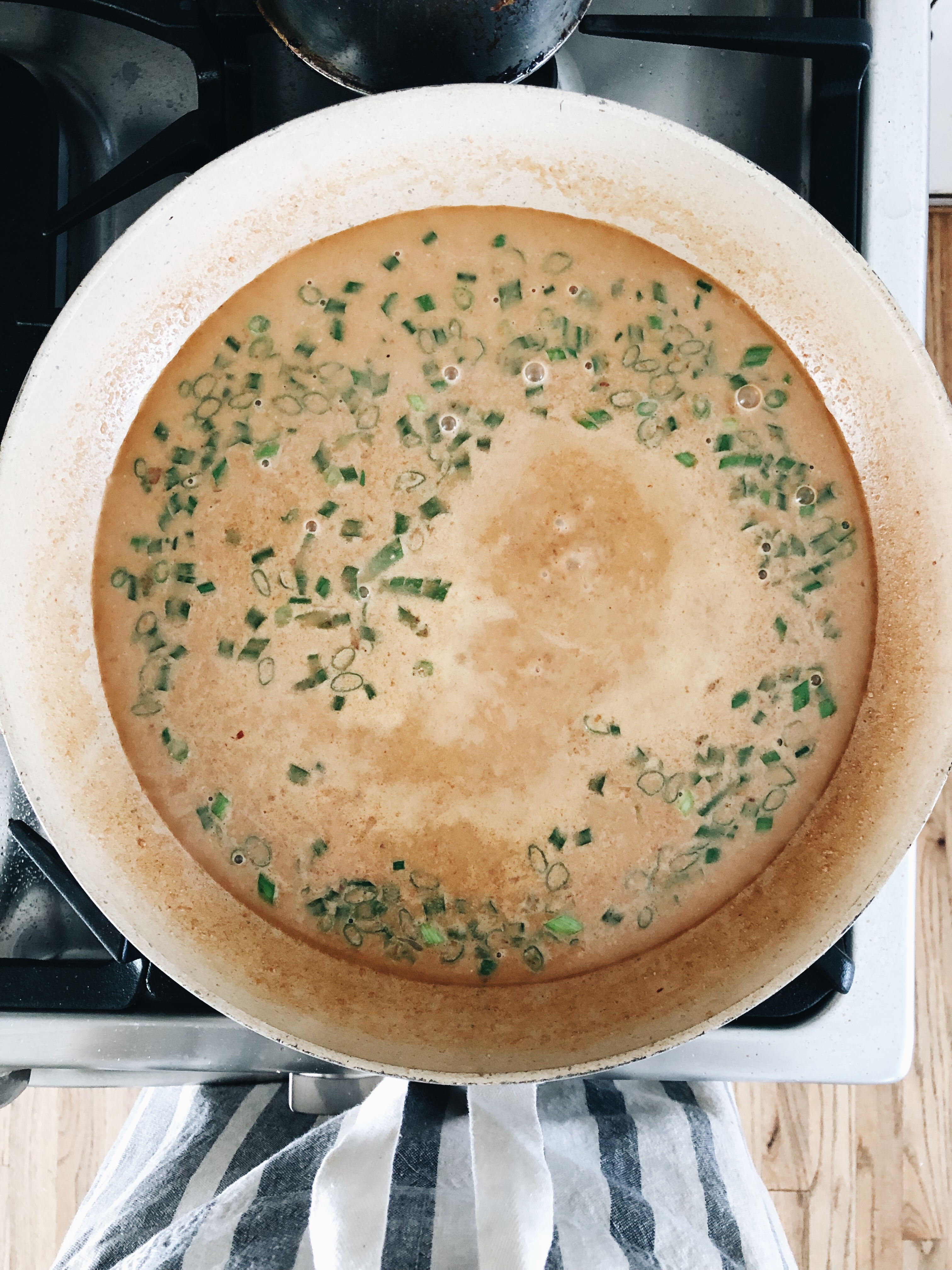 Then once the sauce is simmering and gawg, transfer the al dente Thai noodles (like, the stir-fry ones. the ones you use for Pad Thai.) straight over and toss toss toss toss tosostostostosotsotososossosossoosososossoososo until the lining your soul cavity crumbles into submission.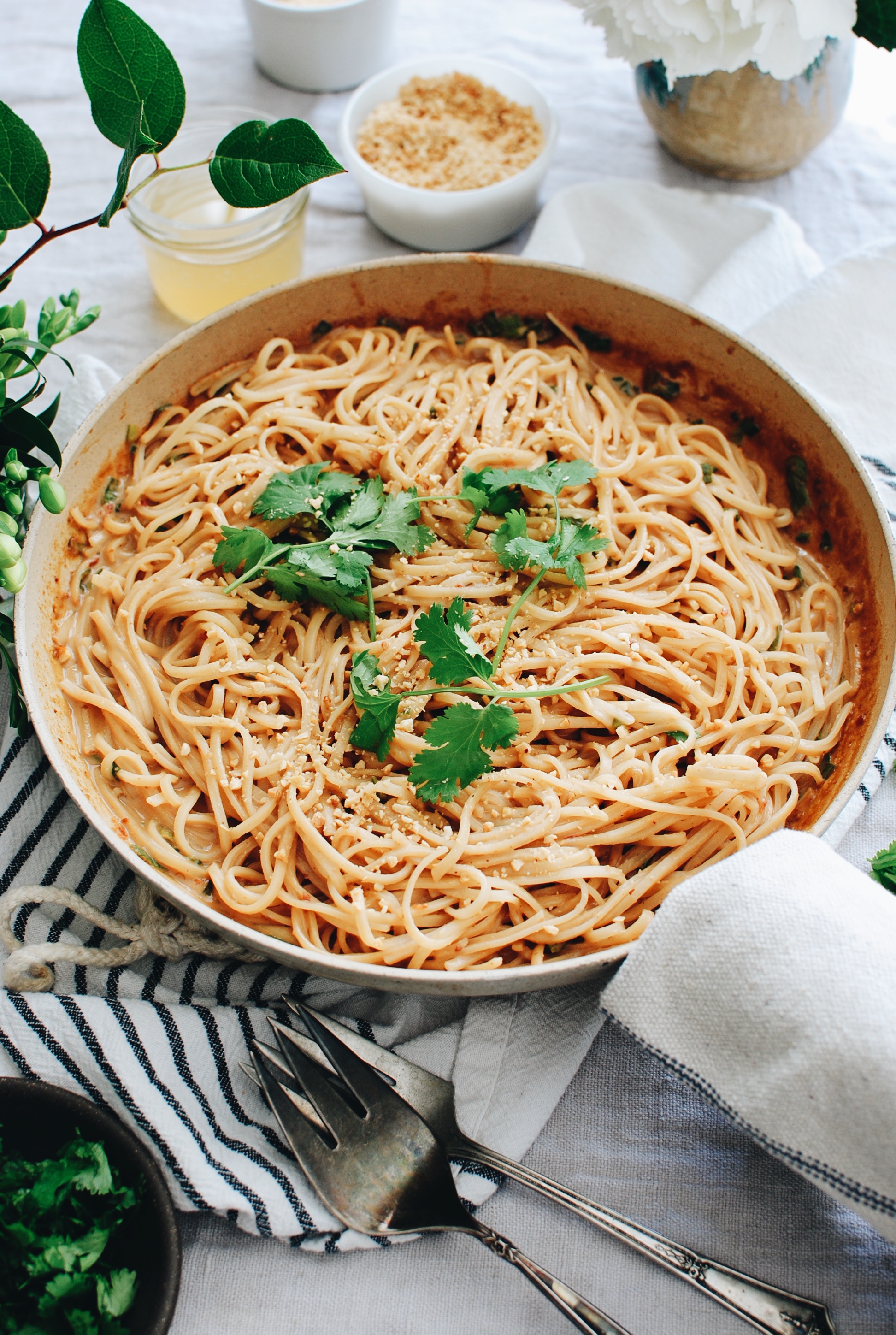 GURL. Here's that final little sparkle power touch. Pulse some peanuts in a mini food processor until you get CRUMBS. Peanut gravel. AND also, you know that fried garlic that comes in a plastic jar from the Asian food markets? Grab one of those (or fry up your own if you're an overachiever) and sprinkle it on at the end with the peanut gravel. Dudes, it adds that CRUNCH that you need with the noodles. Plus extra lime for zing and fresh cilantro and zip and BABEZZZZAAAAA. (<–this is me trying to lose followers apparently.)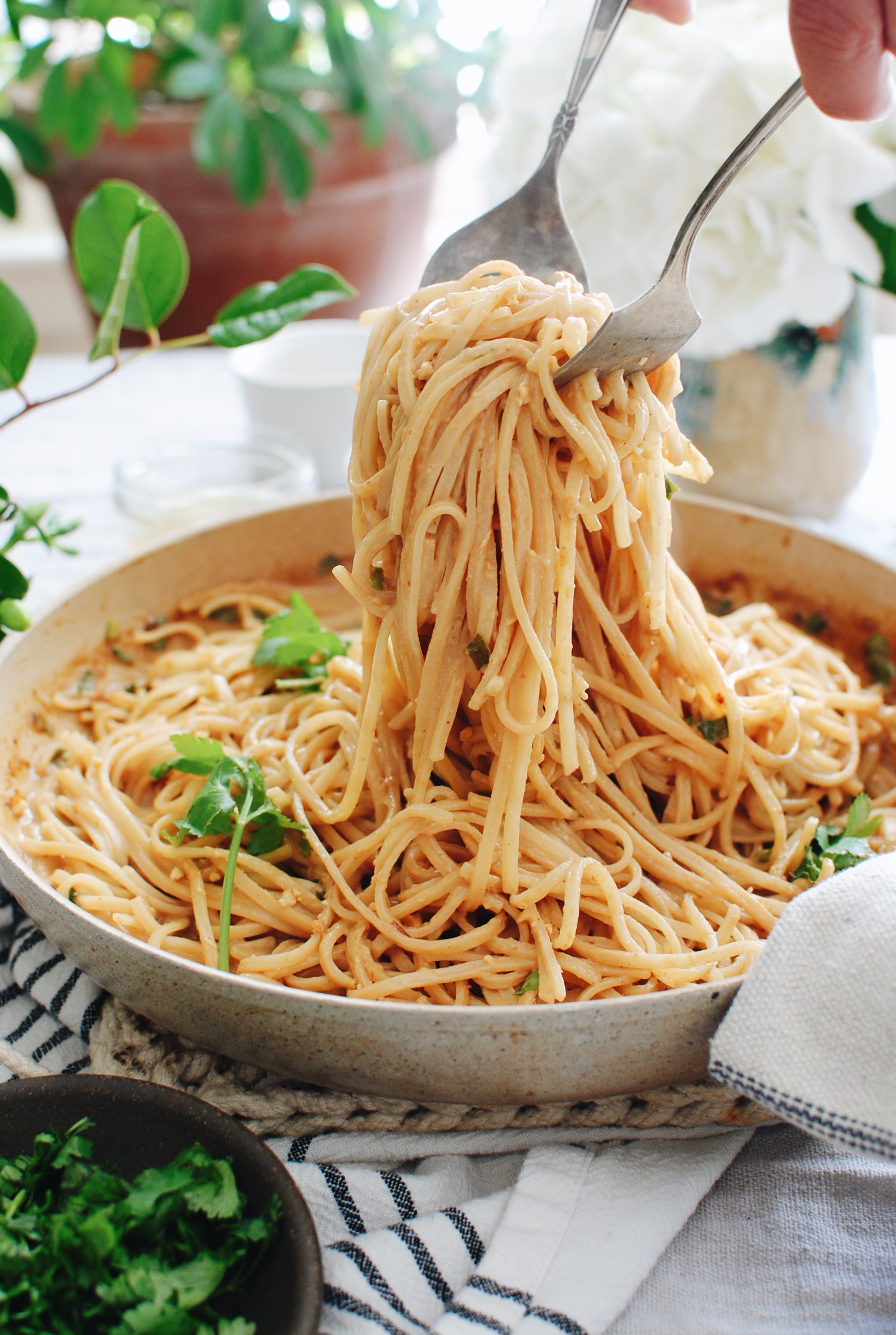 And the more you toss, the silkier they get. Photographing noodles is hard biz, man. They're way more glossy in person as you twirl and shove.
And tip! When you reheat later – add a splash of milk to help cream them up again. Boomy boom.
This is the brilliance – you can make this dish without PLANNING. Pantry and fridge staples (for the most part) and you've got shiny happy people all around ya dang table.
(Michael Stipe sold separately.)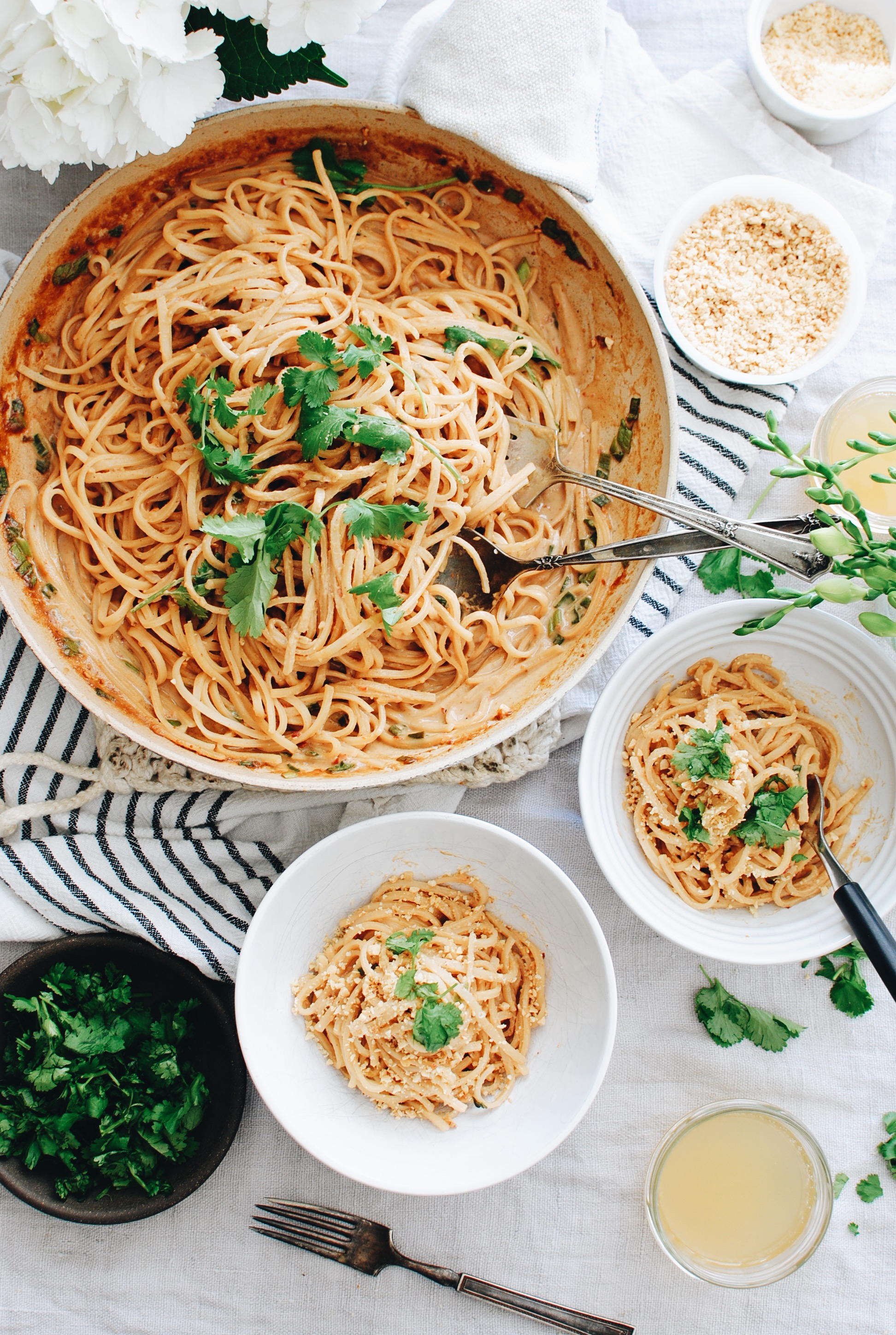 Face planting encouraged.
Ingredients
14 oz Thai noodles
1 (13.5 oz) can coconut milk
3-4 Tbs. smooth peanut butter
1/3 cup soy sauce
1 Tbs. brown sugar
1 Tbs. sambal oelek
4 scallions, finely sliced
1 tsp fish sauce
Juice from half a lime (plus the other have for garnish)
Peanuts (finely chopped in a food processor), for garnish
Fried garlic, for garnish
Pinch of salt
Fresh cilantro for garnish
Instructions
Bring a large pot of salted water to a boil. Cook the Thai noodles according to package directions, just a few minutes until tender.
In the meantime, in a large sauce or sauté pan, whisk together the coconut milk, peanut butter, soy sauce, brown sugar, samba oelek, scallions, fish sauce and lime juice. Let that simmer for just a few minutes. Taste it. Need a pinch of salt? Depending on your soy sauce, it might be salty enough. If not, throw a pinch in!
Transfer the noodles into the sauce and toss until silky and coated.
Serve garnished with fresh cilantro, extra lime wedges, a sprinkling of chopped peanut and fried garlic. SO GOOD you will not believe.
Serves four!

when reheating, add a splash of milk to help cream it up again
7.8.1.2
213
https://bevcooks.com/2019/03/thai-coconut-noodles/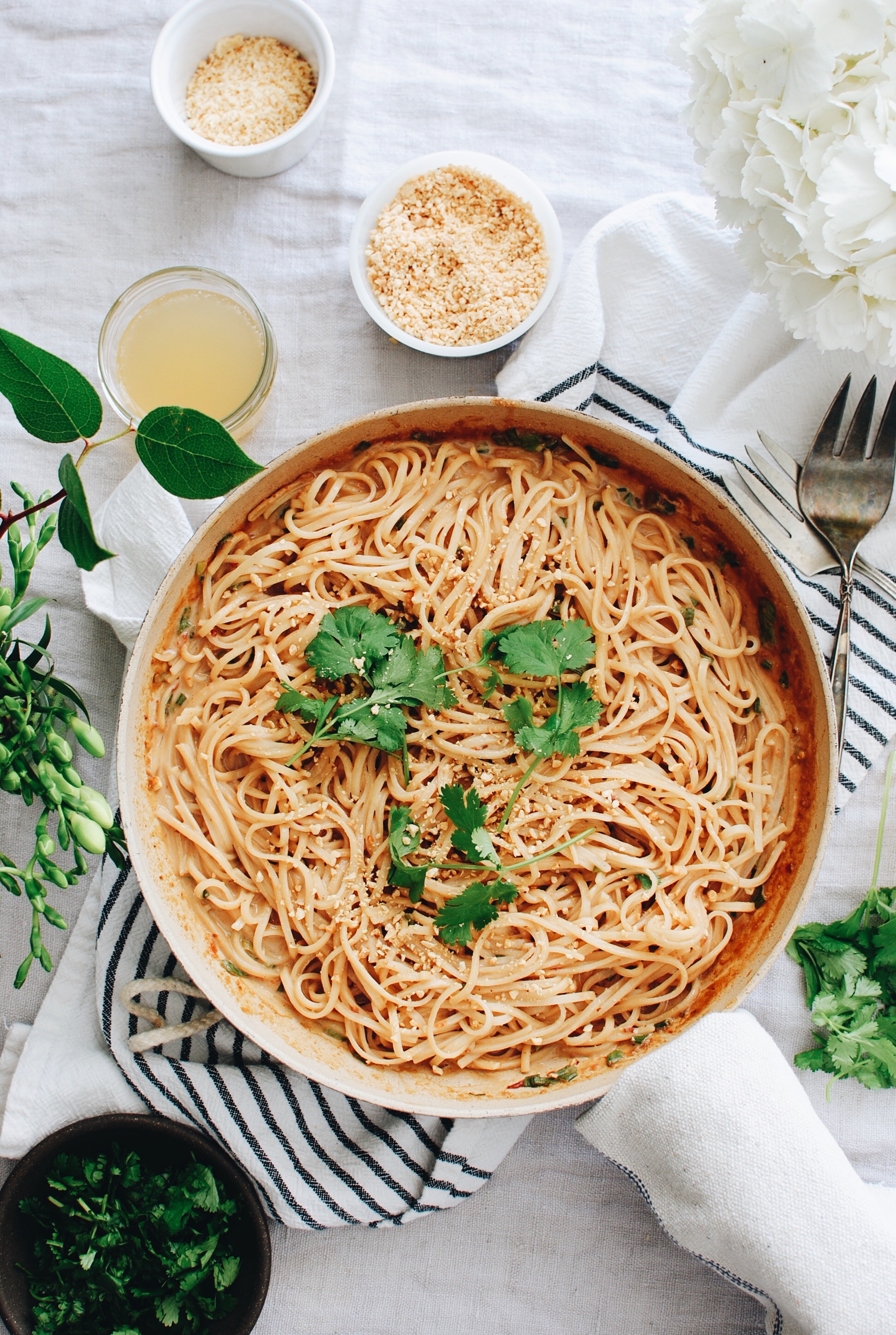 MAAAAKE.