It's my birthday! So I made you (me) (us?) rosé sangria. ROSÉ SANGRIA.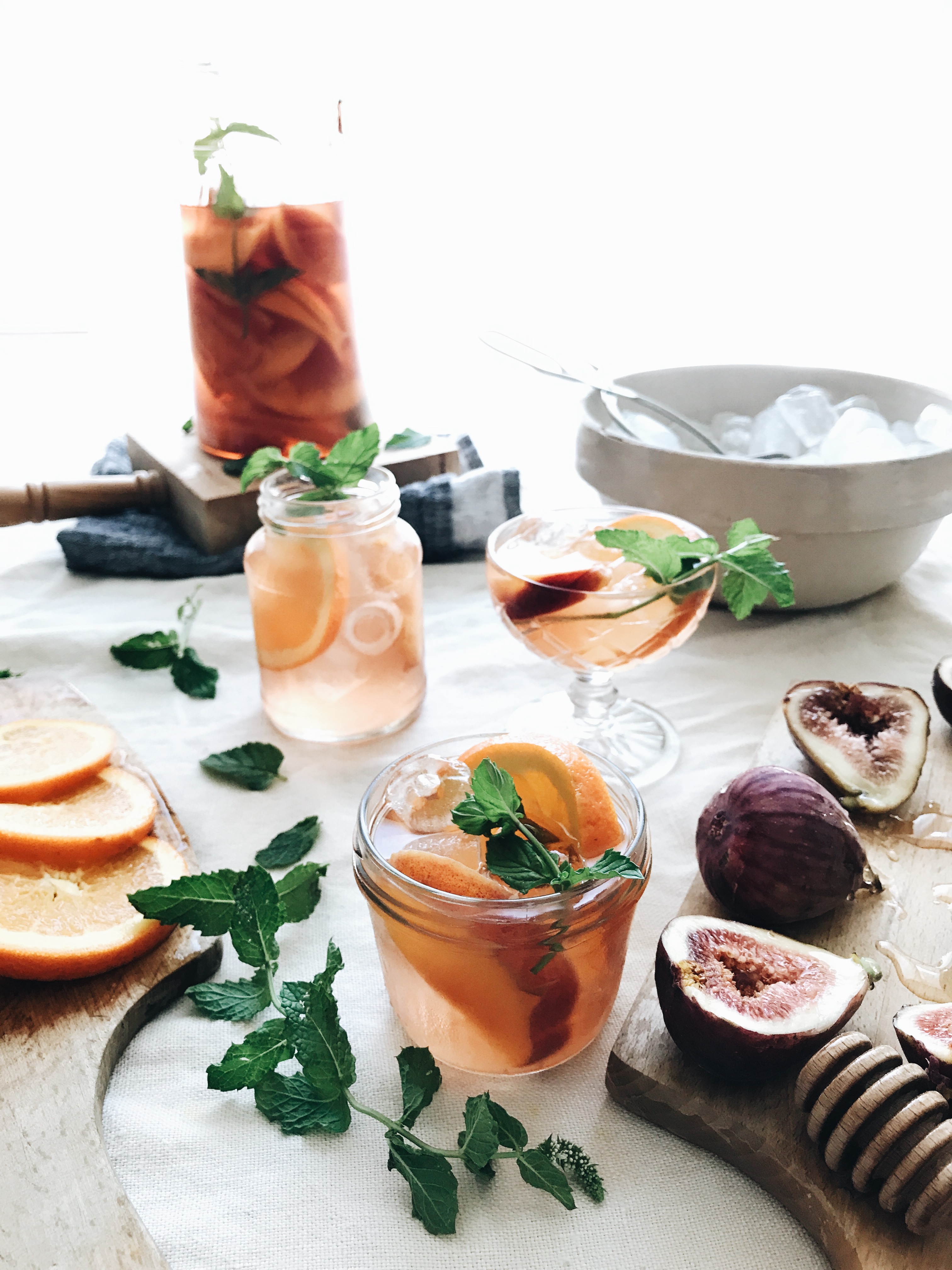 But before I even begin this blab fest, you should know I hate fruit and wine together. Hate it! Which makes this entire p0st a walking contradiction on birthday clown stilts – but listen.
I can explain.
A while back, when my gal pals from all over visited Kansas City, we went to one of my favorite drink spots in the whole city. It's a rustic french champagne bar and it is LOVELY. Quaint, inviting patio, simple, natural aesthetic with hodge podge thrifted chairs and tables, dark green vines crawling and climbing this way and that. It's the end-all in cozy/chic perfection.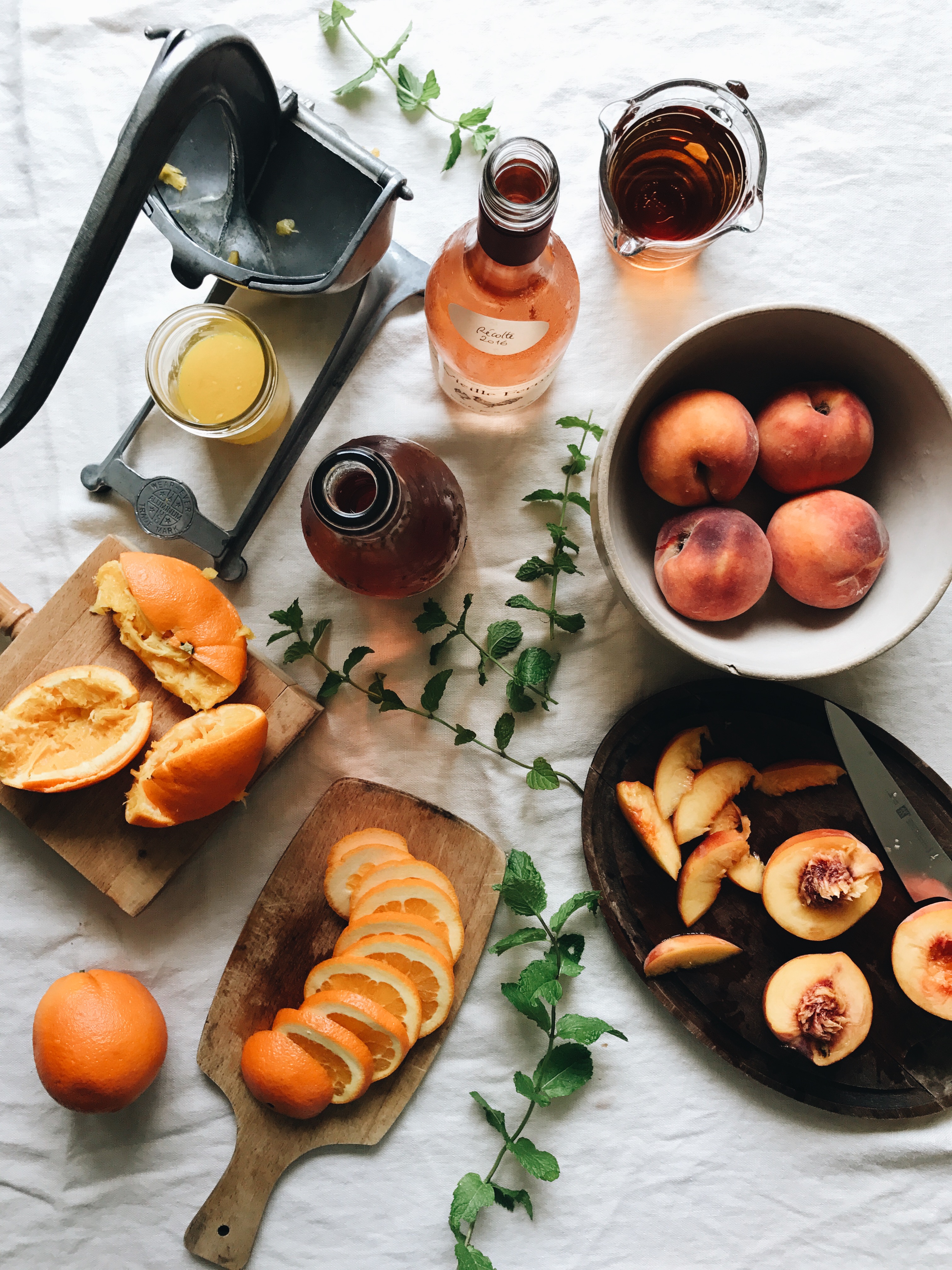 On their descriptive (<–like, they describe wines with words like MEADOW and RAIN and BUTTERFLIES and WINNING) drink menu, I spotted the rosé sangria, and decided that against my judgemental bitter soul, I'd try it.
And it.was.spectacular.
Just like the eclipse! But without the moon and sun, and with alcohol and fruit instead. So, exactly like it.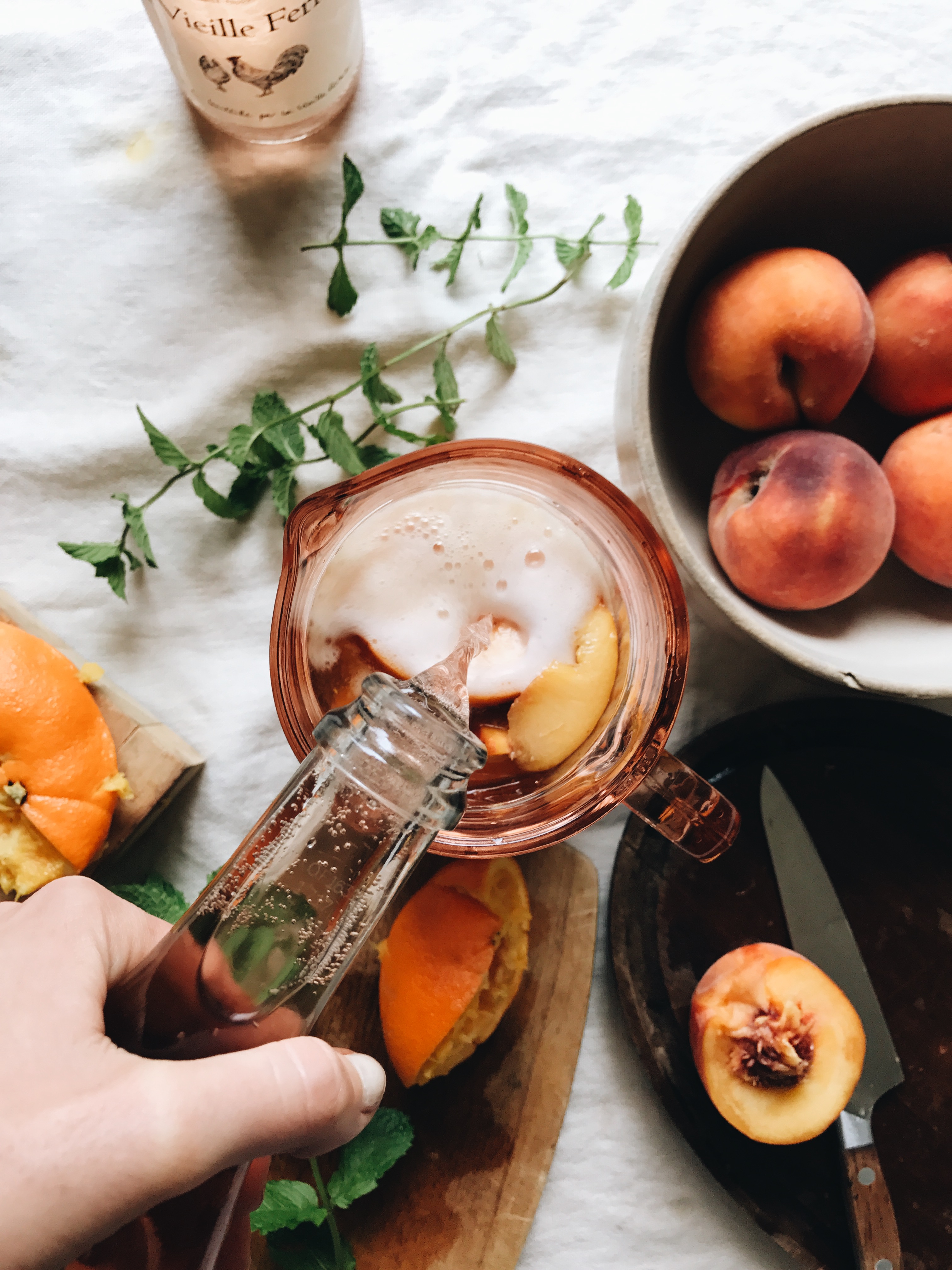 Obviously it became my new life purpose to recreate it.
Howeeever, after studying the menu and getting a basic idea what the core ingredients were, I decided that I'm a colossal sissy when it comes to fancy LIQUEURS with a bunch of letters in the name, and that cost a kidney. (or a liver? ha.)
SO, I put my thing down, flipped it and reversed it, and stripped it way down.
And way back.
And made it so simple for you, and cheap! And kept it dry, but still has the sangria ESSENCE that drives us to flippin' sangria in the first place.
In other words, you won't totally hate this.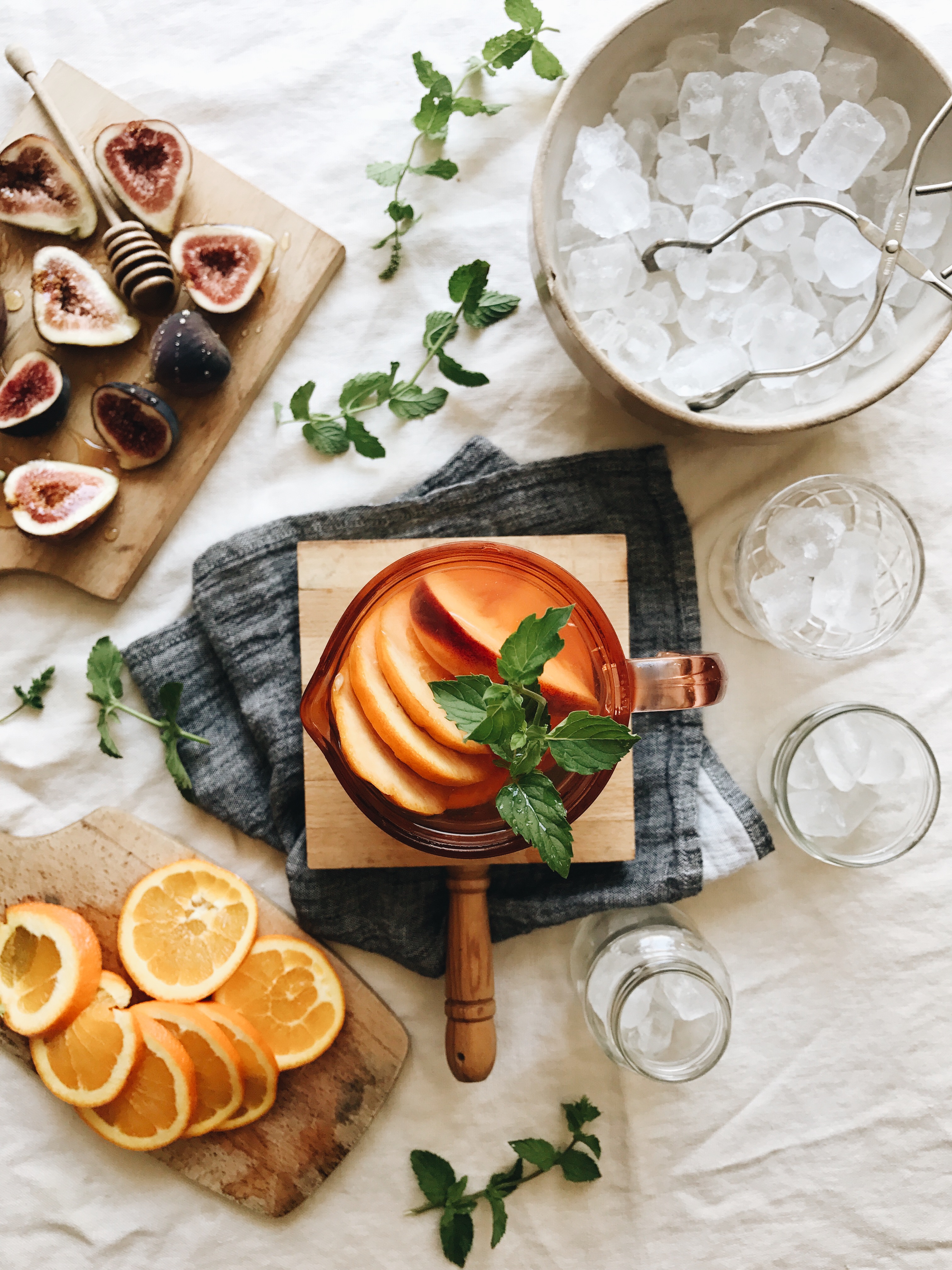 Much like the Ça Va sangria, this recipe shines with the core flavors – rosé, peach, orange and mint. But instead of the two liqueurs with peach and orange in them, I opted for a traditional substitute – brandy. But threw a bunch of sliced oranges and peaches IN the drink. Are you mad?
Aaaaand for the fizz effect, I went with one still rosé, and one sparkling! We coo?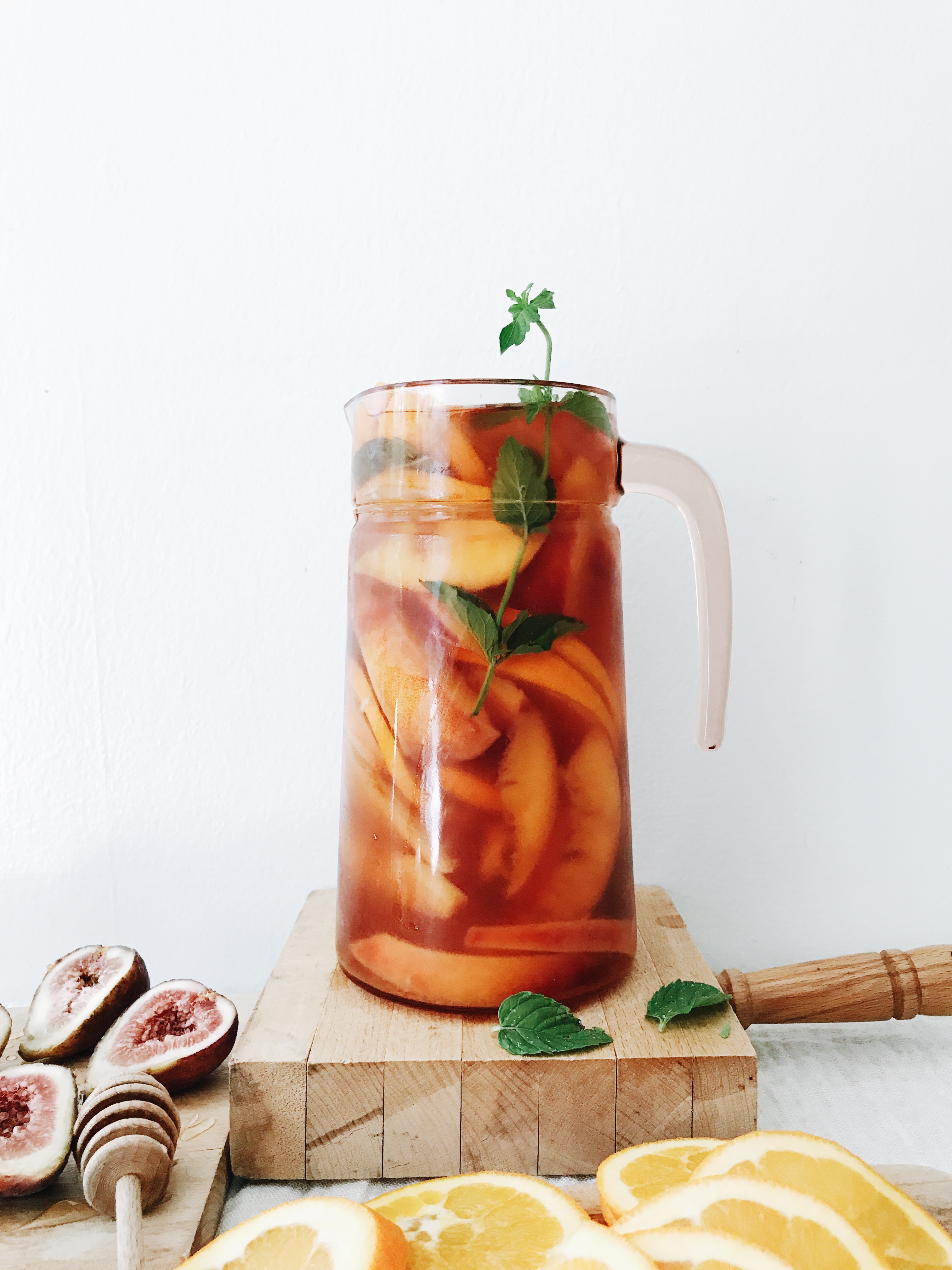 Shove a bunch of mint branches down in that ish and let it sit for at least an hour. (a few hours if you can rightly take it.)
The end result? Let's see, would the words YAS QUEEN work for you?
Fruity, but not stupid.
Dry, but with a giddy edge.
Refreshing and summery and bright and unexpected and straight delightful for a 41-year old face hole.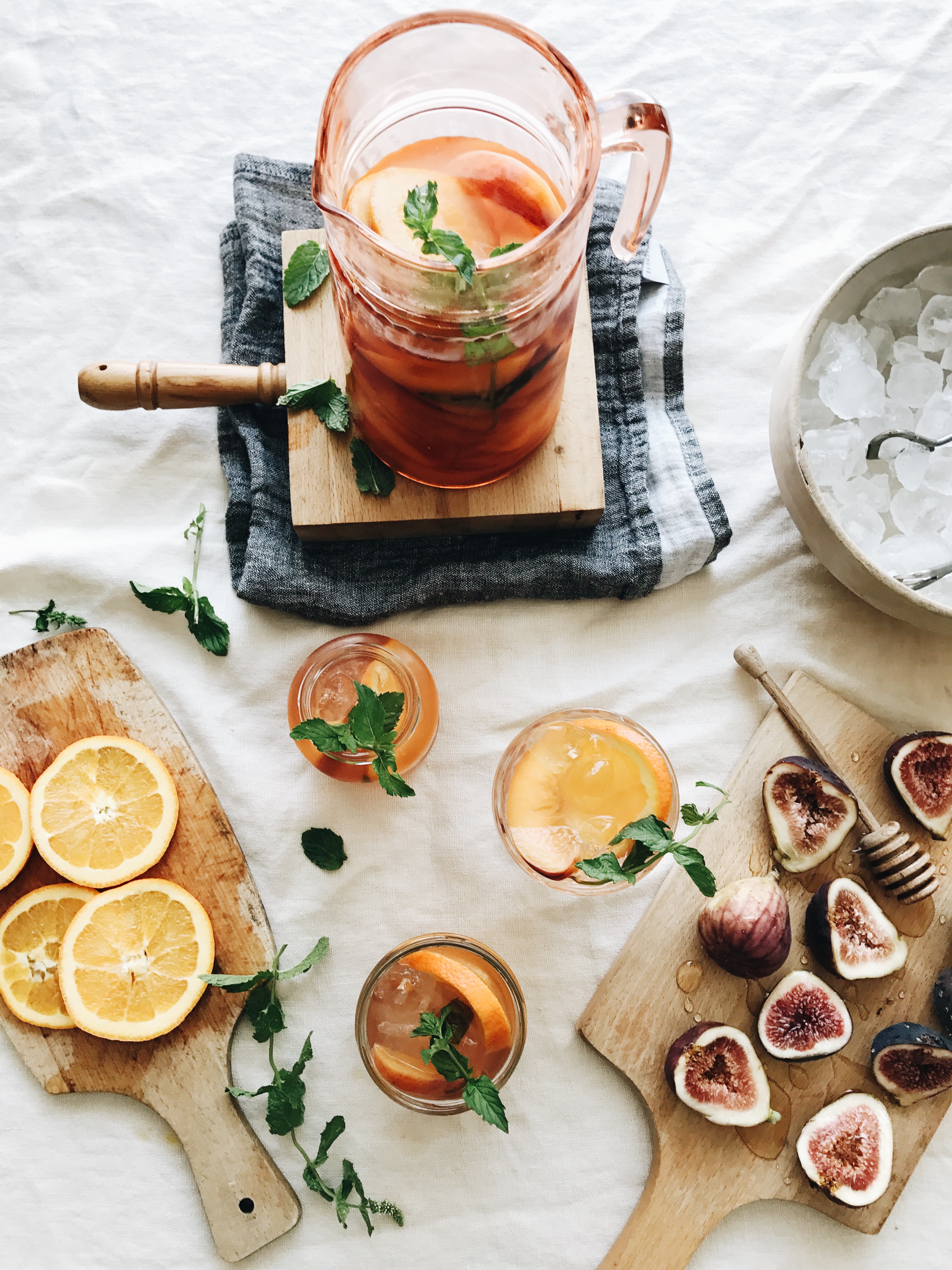 Can we cheers already?
Simple Rosé Sangria (FOR SOMEONE'S BIRTHDAY.) (mine.)
Ingredients
2 bottles rosé, one still, one sparkling
1 cup brandy
4 oranges, two juiced and two sliced
2 peaches, pitted and sliced
A few sprigs of mint
Instructions
In a large carafe or pitcher, add the brandy and fresh orange juice. Then add the sliced peaches and oranges. Pour both bottles of wine over the fruit, and violently shove two large mint sprigs down in it. Chill in the fridge for at least an hour.
Fill glasses with ice and pour the sangria into each glass. Garnish with fresh mint and throw.it.back.
Makes a TON.
7.8.1.2
104
https://bevcooks.com/2017/08/simple-rose-sangria-someones-birthday-mine/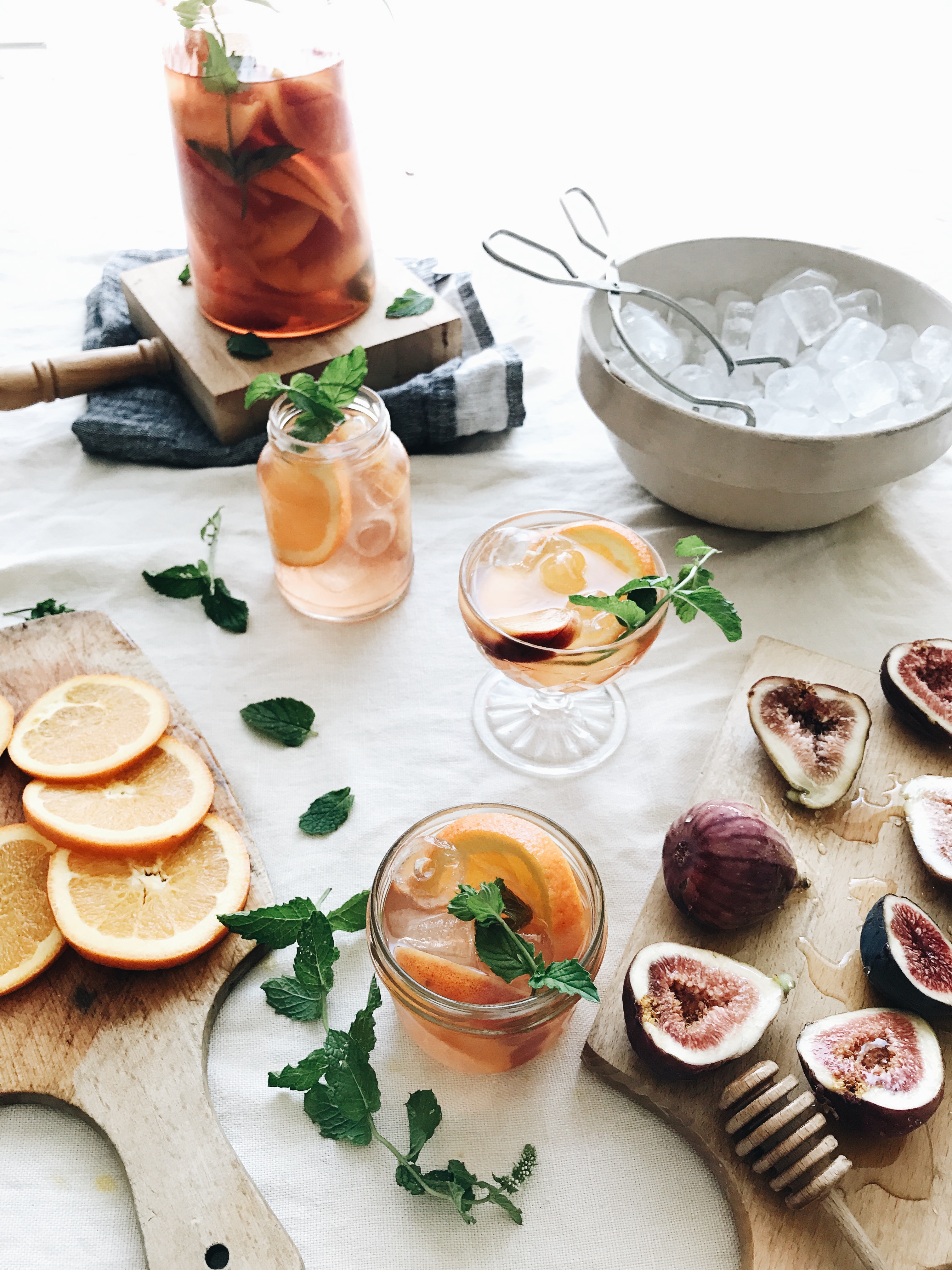 Birthday clown stilts sold separa- HOPEFULLY NO WHERE.