And I mean cotton-pickin' simple.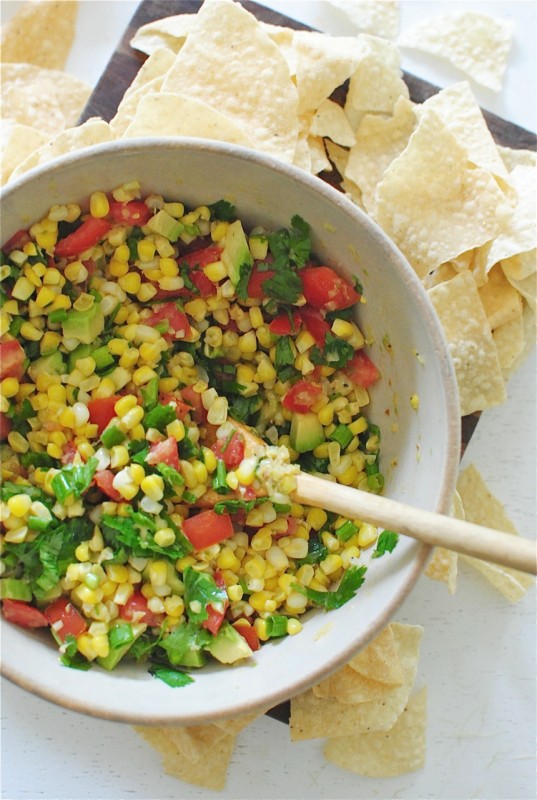 It's the end of summer. We ain't got no time for riff raff. Ain't got no time for willy nilly. Ain't got no time for whip snip dipper dap snickery do loo.
(I don't have answers.)
This is so simple it's plain silly. But I like it! I like silly. I mean simple.
In my 20s I actually wrote a song called Simple Summer Setback. It was about a dude. He hurt my heart. The end.
Wasn't that a great story?
Corn salsa!
This is what you'll do. Fine tune those shucking skills. And say, "Aw, shucks!" whilst shucking. I did that and Aaron wanted to paper cut me.
Anyway, goes like this: shuck shuck, sauté sauté with minced jalapeno jalapeno. Toss toss with fresh roma termaters, little cubes of avocado, scallions, cilantro and lime juice lime juice.
I meant to say that twice. It has a little rhythm in my head, and a little snap in my fingers.
You're so hating me right now.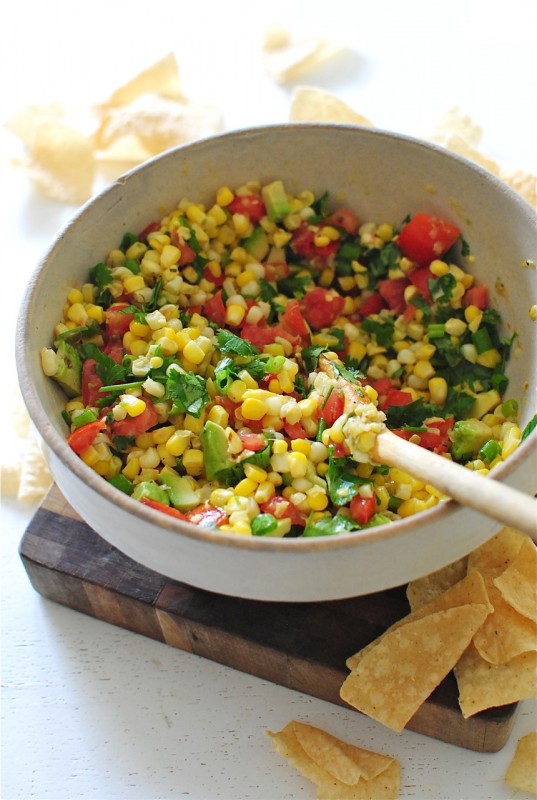 Summer's almost over. You need to eat some corn, dang it, dang it!
(the rhythm, ya know…)
Make this super simple summer setback corn salsa. No broken hearts allowed!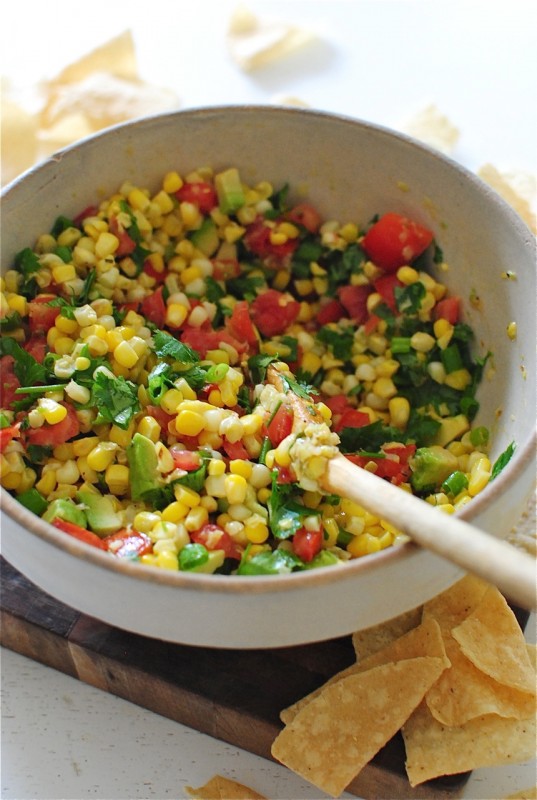 Why am I so cheesy? Oh! Cheese would be good in this.
Simple Corn Salsa:
What it took for 4:
* 3 ears fresh corn, kernels removed
* 2 Tbs. butter
* 1 Tbs. extra-virgin olive oil
* 1 jalapeno pepper, seeded and minced
* 6 roma tomatoes, seeded and chopped
* 1 avocado, diced
* 1/2 cup loosely packed cilantro leaves
* 4 scallions, finely sliced
* 1 lime
* salt and pepper
Heat the butter and oil in a large sauté pan. Add the corn and jalapeno peppers; sauté until you see just a little color, 4 to 5 minutes. Season with a pinch of salt and pepper. Transfer the corn to a serving bowl and let sit a few minutes to cool.
To the bowl, add the tomato, avocado, cilantro, scallions and lime juice. Season with salt and pepper. Chill until ready to eat!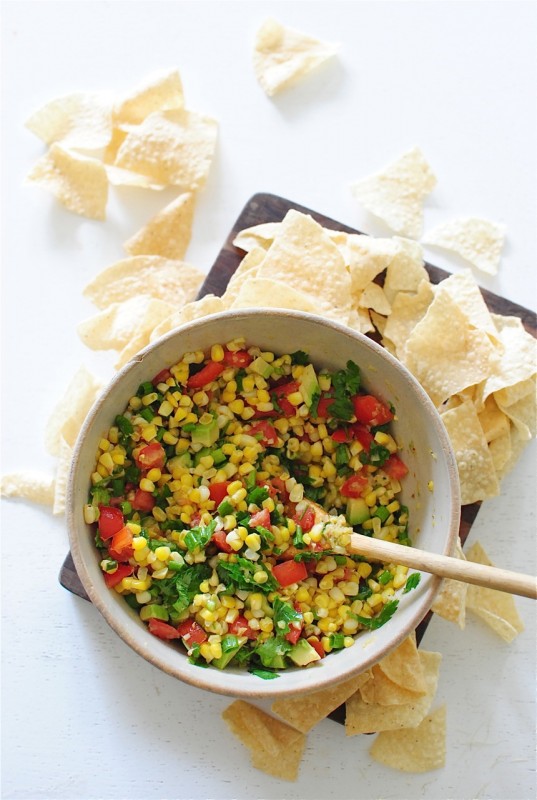 Face plant, face plant! (…the rhythm)