I keep almost typing Oprah. Baked Oprah.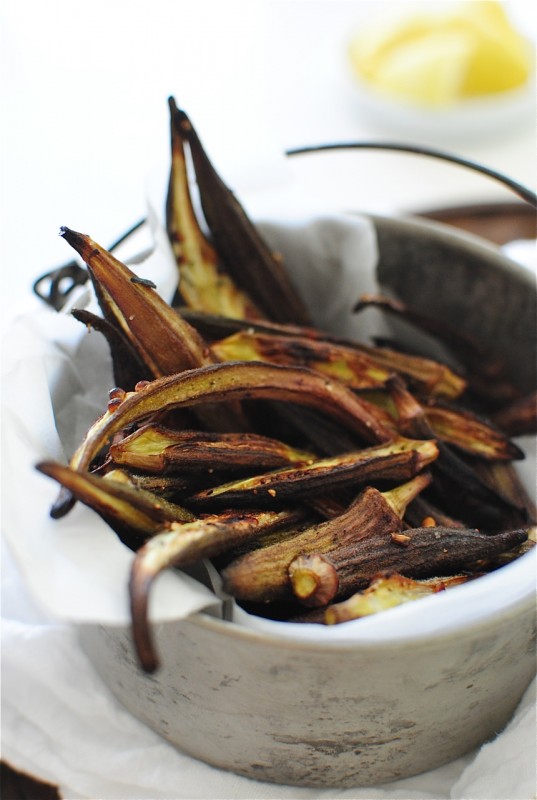 These look crazy, I know I know I know. BUT (!!!) you're going to freak out. This is quite possibly the easiest, most face-punchingly delicious way to eat okra ON THE PLAAANNNEETTTTTT. (said like baked Oprah)
They're baked! Aaaaand wait for it – not slimy. Not one bit. Something magical happens in the oven whilst roasting. The slime actually packs its bags and hitchhikes with an orphaned leprechaun to a mossy cliff in the Elderlands.
What, you can't make this stuff up.
Get a load of this okra.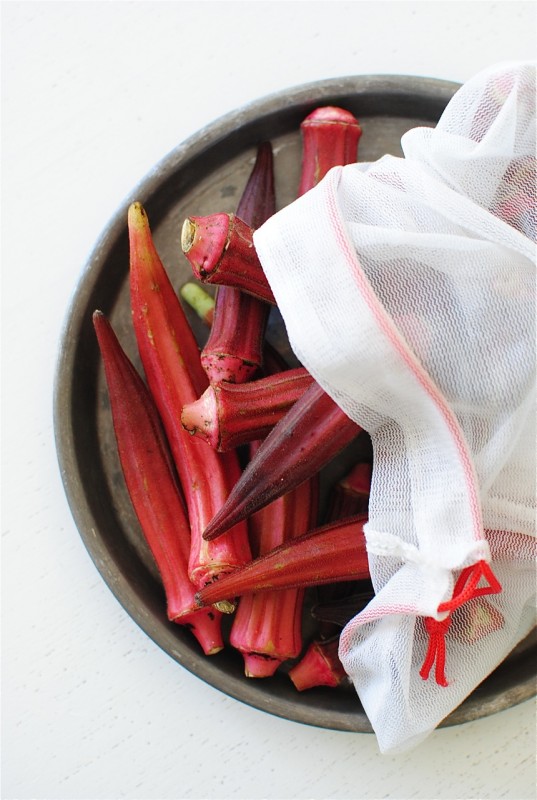 Isn't that so pretty? It's like candy. Except that it's not at all like candy.
Did you know that all okra turns green when cooked? Oh, it does.
Did you know, Oprah?
Hello?
Only twenty minutes. Bam. Ten on one side, ten on the other. I just seasoned it with a little salt, pepper and crushed red pepper. That's it. And the bells of southern glory rang within every molecule of my soul.
Wait, souls don't have molecules, do they? Not in the traditional sense anyway. Oprah, do you know?
Hello?
I'm showing you these as an appetizer, and believe me, you should present them this way at some point. But the way I served them for dinner was on top of a huge mound of creamy polenta with seared Cajun shrimp and tomatoes. Frickin' unreal.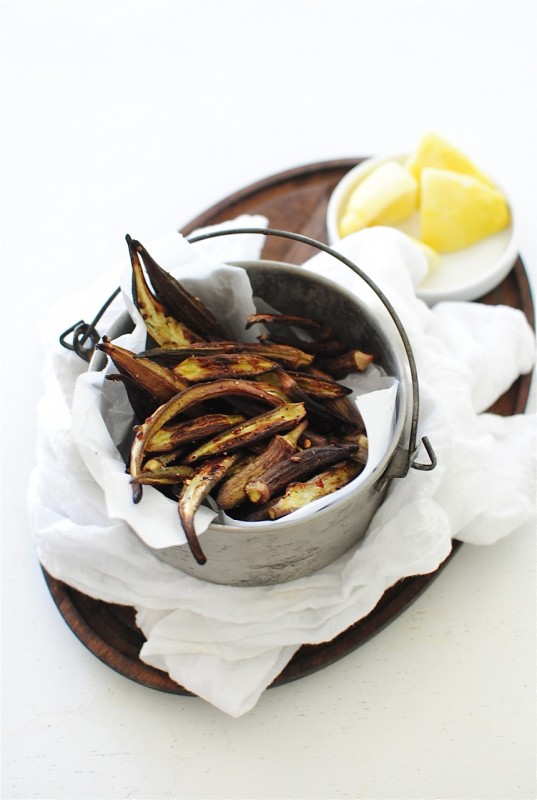 I bet Oprah would've liked it.
Baked Okra:
* 1 pound fresh okra (or however many little buckets you choose at the market)
* 2 Tbs. extra-virgin olive oil
* 1 pinch crushed red pepper
* coarse salt and freshly ground pepper
Preheat your oven to 400.
Slice the okra in half lengthwise. Arrange on a baking sheet and drizzle with the oil. Season with salt, pepper and the crushed red pepper.
Roast for 10 minutes. Flip and roast 10 more minutes.
THAT IS IT.
*serve with some lemon spritzes for extra whoa.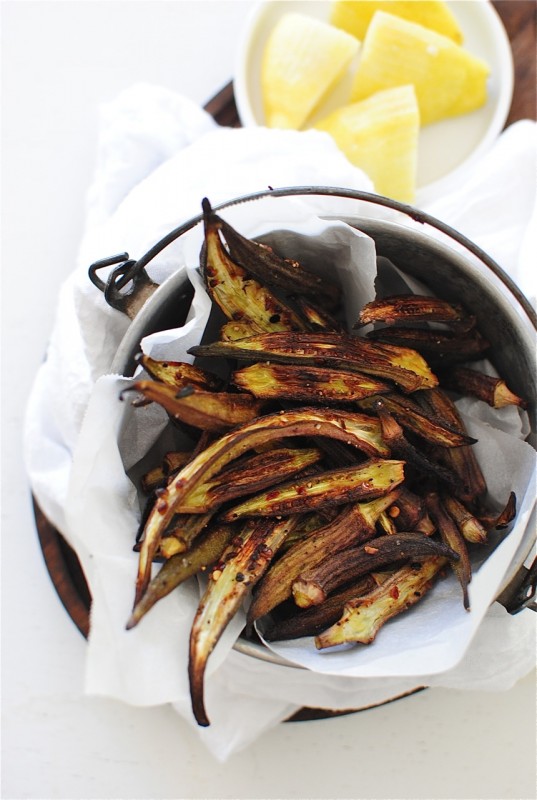 Oh! Halloween appetizer! Baked witch fingers? YES.