And I mean may.jer.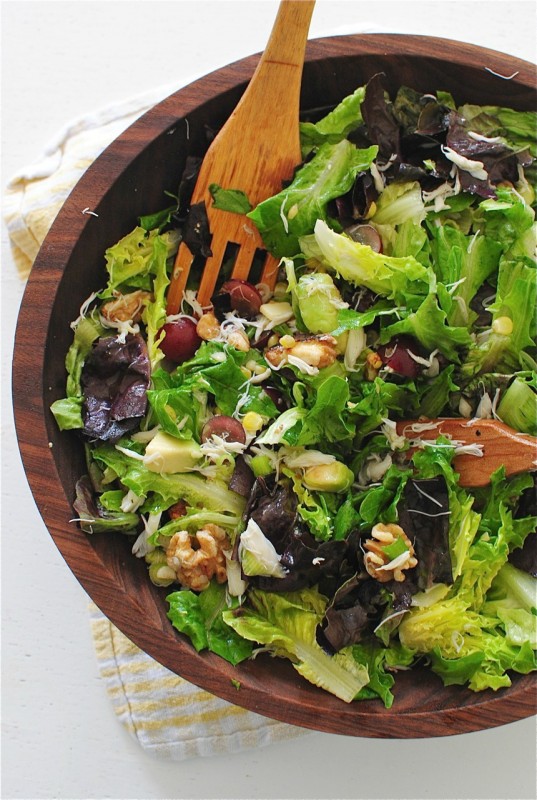 It would be an injustice to the world if I talked about anything besides the splendor that is this salad. It's just so majory majorful.
You've had lump crab before, right? Please tell me you have. I know we've gone over this time and time again and you want to throw your computer off a skyscraper because I just won't let it die, but you HAVETOTRYIT. If not for the good of mankind, then do it for the children. I don't even care. It's pricey, yes, but magnificently worth it.
BUT! This salad isn't just about the crab. Look what else we have going on.
Red grapes. Freshly sautéed corn. Mamaaaaa.
I'll tell you though, what the secret ingredient is. It's so unexpected and at first you'll think, "Are you sure? Have you gone loco? What are you smokin'? Do your ears hang low?" Yes. Probably. Nothing. Average.
Cheddar cheese! Tiny little cubes of aged white cheddar cheese. Dead serious. It adds this element of surprise. This element of pleasant, salty, firm yet creamy surprise.
That was a weird sentence.
You're uncomfortable.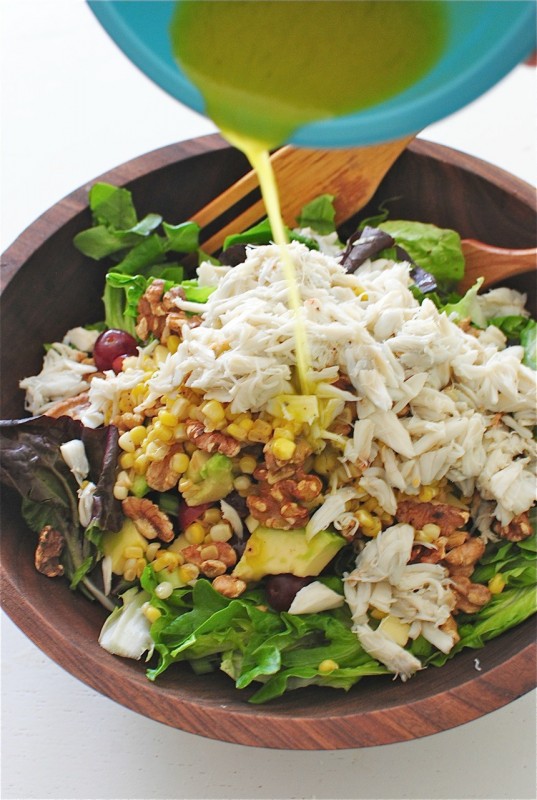 And the walnuts! Good grief. You'll toast some walnut pieces and add them to this insane salad. And don't even think about what happens when you get a bite of walnut, avocado, cheese, a scallion, and a few strands of that delicate oceany lump crab.
And don't even IMAGINE what will happen when you get a bite of salad greens, a grape, some corn, avocado, some cheese, a tiny crunchy walnut piece, and even more of that crazy amazing lump crab meat, all coated with that silky lemon dressing.
(I keep almost typing crap.)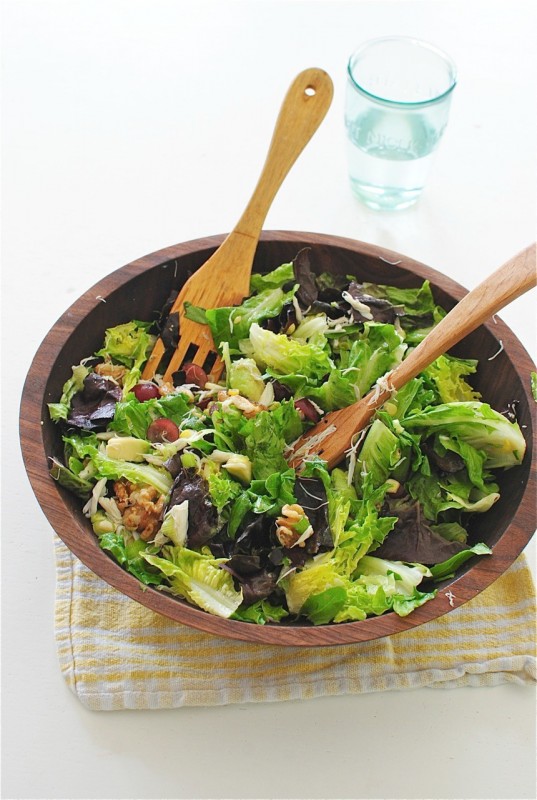 It's plain silly if you don't make this soon. Date night. Weeknight. Opening salad to a lobster feast. Lunch. Now.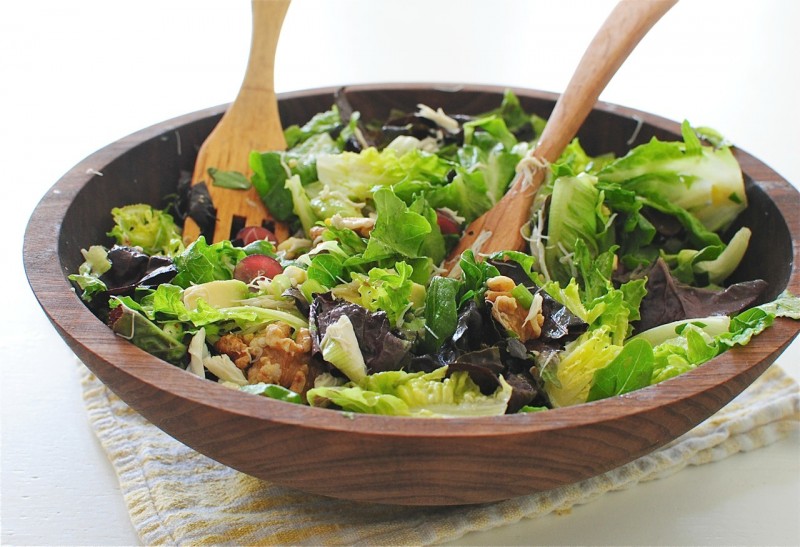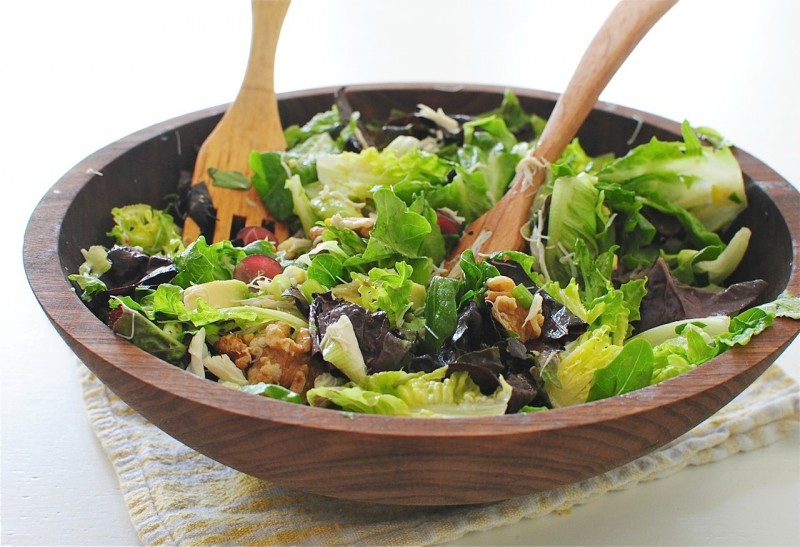 So major.
Major Lump Crab Salad:
What it took for 2-3 dinner salads:
* 6 cups mixed salad greens
* 1 tsp olive oil
* 1 ear of corn, kernels cut off
* 1/2 cup cubed avocado
* 1 (6.5 oz) can lump crab meat (the good stuff)
* 3 scallions, sliced
* 1/2 cup toasted walnuts
* 1 cup halved grapes
* 1/3 cup tiny cubes of sharp white cheddar cheese
* 2 – 3 Tbs. extra-virgin olive oil
* 2 Tbs. fresh lemon juice
* 1 pinch of salt and pepper
In a small sauté pan, heat the oil and sauté the corn for a few minutes.
In a small bowl, whisk together the olive oil, lemon juice, salt and pepper.
In a large bowl, combine the salad greens, corn, avocado, lump crab, scallions, walnuts, grapes and cheese. Pour dressing over the salad and toss to coat.
OMG.
*could easily sub grilled chicken or shrimp for the crab.
Time to get crabby.