I'm starting a new series! (I get excited about things.)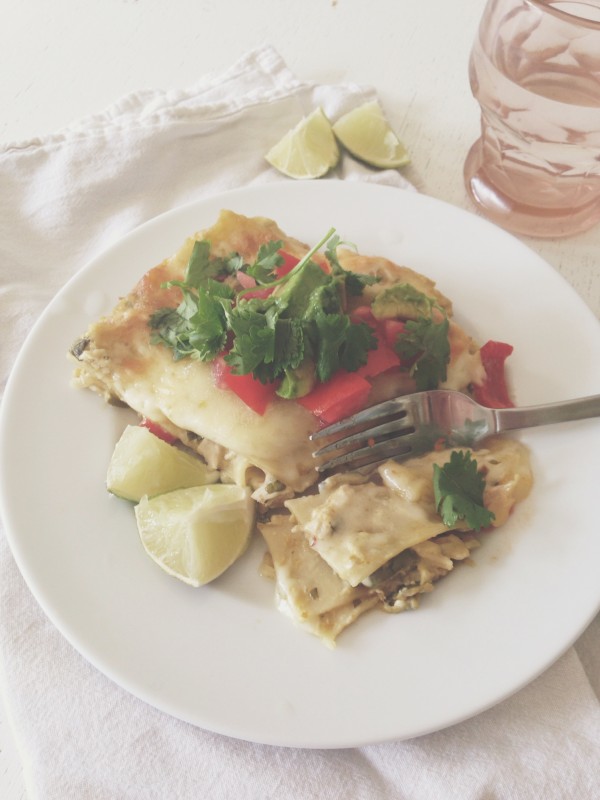 The series is called, "Remember That One Yummy Dish She Made a Long Time Ago? Well, She Redid It With One Simple Swap Out. And is Using Her iphone To Show You. Because With Her iphone The Photos Will Look Faded, Like a Distant Memory of the Culinary Yonderyears."
Or maybe I'll call it, "Swap Out Sally."
Or, "Simple Swap Out."
Or, "The Great Swap Out" like in my title.
I'll probably just go with the first one.
The gist is, I've taken a popular recipe from my blog and swapped out one ingredient, making it completely different.
For instance, remember these Creamy Chicken and Jalapeno Enchiladas? That's right you do. Well, take a guess what ingredient I swapped out, changing the entire dish?
I'm just kidding, I know you know.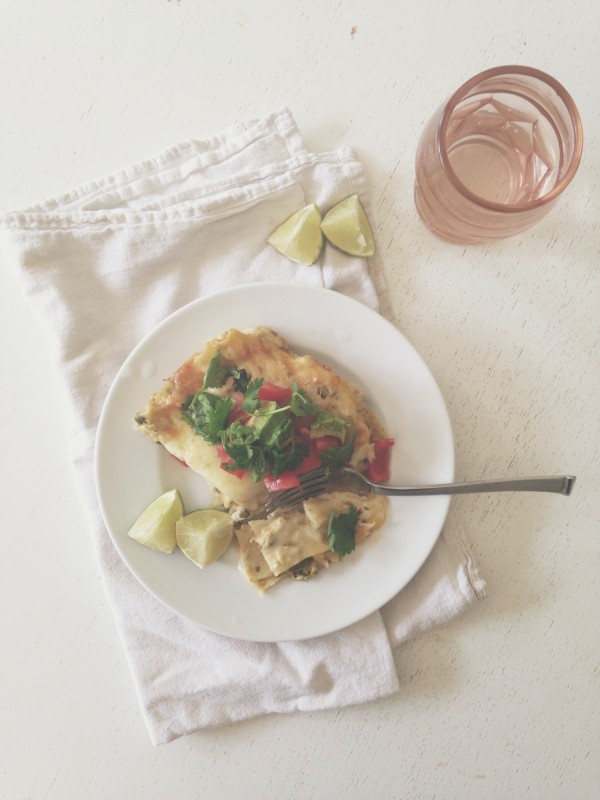 Lasagna noodles!
That and I added a red bell pepper. So, two changes. But who's counting?
This is ludicrously yummy in lasagna form, I'm telling you. And fantastic for a crowd. And by crowd I mean only your mouth.
I think this will be a fun series. I'll probably post a swap-out recipe once a month, so don't worry, not all my photos will be faded. Just the distant memory of the culinary yonderyears ones.
If you have any recipes or ideas in particular you'd like me to re-do, hit me! I'll get weird with it, too.
Not like, creepy-toupee-neighbor-man-with-binoculars-weird. But like, the right amount of healthy weird.
Now go make this super creamy spicy lasagna for your life's well being.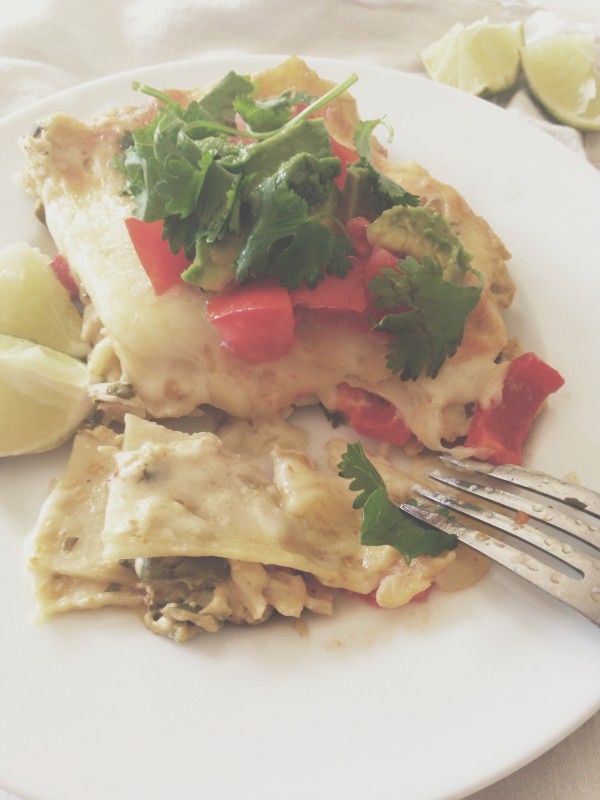 Glory.
Creamy Chicken and Jalapeno Lasagna:
What it took for 4:
* 2 pounds chicken breasts, poached in boiling water, cooled and shredded
* 2 (10 oz) cans green enchilada sauce
* 1/2 block (4 oz) cream cheese, at room temp (or more if you want!)
* 1/2 cup milk
* 1/2 cup jarred jalapeno peppers, chopped
* 2 Tbs. juice from jalapeno jar
* 1/2 cup cilantro, plus more for garnish
* 1 red bell pepper, diced
* 9-12 flat no-boil lasagna noodles (depending on how far your filling goes)
* 2 cups pepper jack cheese
* cubed avocado, for garnish
* favorite salsa, for garnish (optional)
* fresh jalapeno slices, for garnish
Preheat oven to 350.
In a large bowl, whisk together the enchilada sauce, cream cheese, milk and the jarred jalapeno juice.
To the bowl, add the shredded chicken, red bell pepper, jarred jalapeno peppers and cilantro. Stir to combine everything.
Ladle maybe 1/2 a cup of the mix along the bottom of a 9×13 baking dish.
Layer 3 flat noodles on top of the sauce, followed by a couple of cups of the filling. Another 3 noodles, another two cups. The final 3 noodles, and all the shredded cheese. (if you have more filling, add the few more noodles, then the last of the filling.)
Bake for 30 minutes, uncovered.
If you need to switch the oven to broil at the last minute to really brown and bubble that cheese, by all means.
Garnish with your favorite salsa, fresh jalapeno peppers, more cilantro and cubed avocado!
I do like binoculars, though.