I've been just Thai-ing to show you this.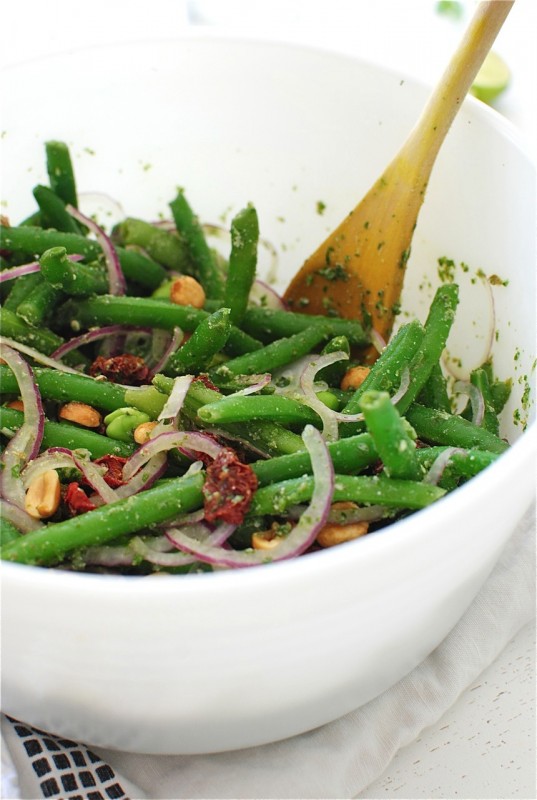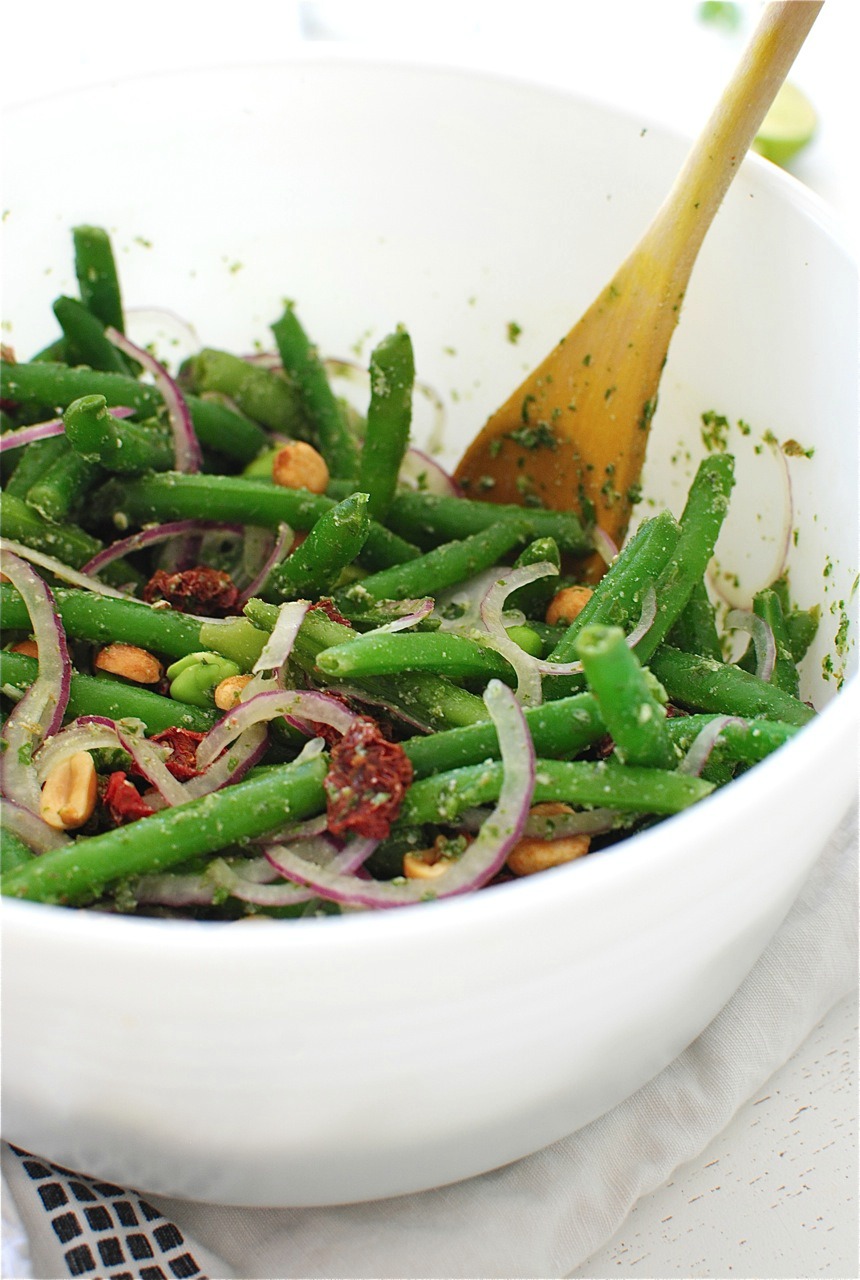 You're already mad at me.
I created this recipe for my in-laws' huge annual 4th of July pool party in Fayetteville. I was absurdly excited about it, until I set it down on the serving table next to exactly 38426534 other salads. Blast!
It was still good though. I still danced in the kitchen. And you should definitely Thrai it.
. . . Still mad.
You basically blanch three different types of beans – green beans, edamame, and sugar snap peas. Or snow peas! Whatever you can find. Just don't use purple wax beans or else your bathroom will be haunted by rotten armpits for the next 22 years.
Just kidding you can use them.
But just be careful.
And THEN, you'll blitz together a bizunk.ton. of basil and mint with some hot Thai chiles, a little coconut milk and lime juice. If you can't find Thai chiles, use a jalapeno pepper. Just don't use a serrano pepper or else your chimney will be haunted by tiny mice with glitter dandruff for the next 18 years.
This is a serious recipe.
And THEN, you toss everything with thinly sliced red onion, peanuts and sun-dried tomatoes. Or cherry tomatoes! Just don't use roma tomatoes or else your eardrums will be hau – fine.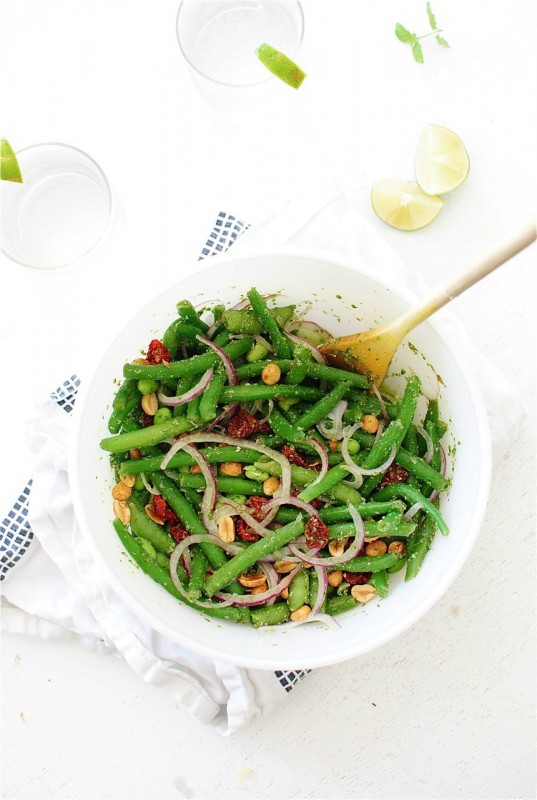 Spread your wings and Thai.
Thai Three-Bean Salad:
What it took for 6-8 as a side:
* 12 oz green beans
* 1 cup frozen edamame (shelled)
* 1 cup sugar snap peas (or snow peas)
* 2 cups fresh basil and mint
* 2-3 small Thai chiles, stemmed
* juice from a small lime
* 1/3 cup coconut milk
* 1/3 cup sun-dried tomatoes (or fresh cherry toms, halved)
* 1/4 cups slivered red onion
* 1/2 cup peanuts
* pinch of salt
Bring a large pot of salted water to a boil. Add all three beans and cook for about 3 minutes, until they pop in color. Using a spider or a large slotted spoon, transfer the beans to a large bowl of ice water. Blanched!
In a food processor, add the basil, mint, Thai chiles, lime juice, coconut milk, and a small pinch of salt. Puree until smooth. Taste it. IMEANWAT.
Drain the water and ice from the big bowl, and add the coconut dressing, tomatoes, slivered onions and peanuts. Toss to combine.
Transfer to a serving bowl and serve it up!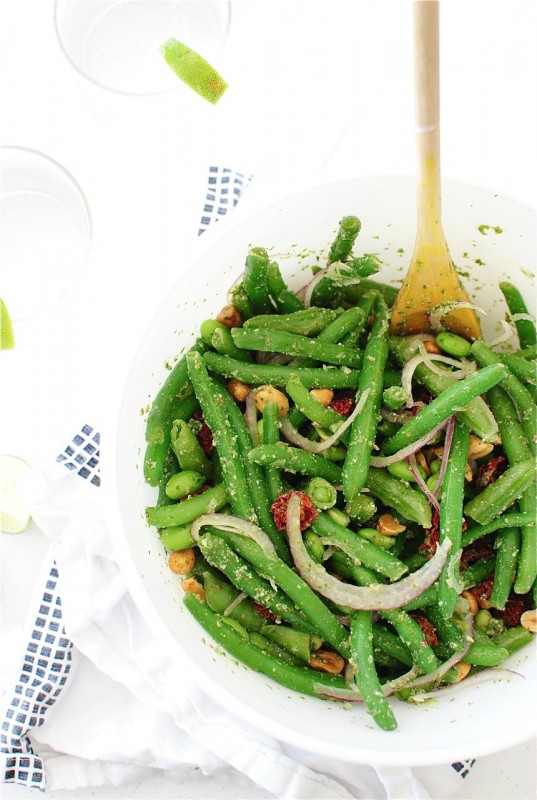 Are you still mad at me?