It's the end of the year as we know it. It's the end of the year as we know it. It's. The. End of the year as we know it, and IIII feeeeel faaaaaaaaat.
We made it! Another year under our belts, another 1,095 meals, well, under our belts. Isn't it tow to the cray (last day of the year, just let me have this) to imagine that we seriously eat 3 times a day, 365 days in a row? And if every day we're pulling in, what is it, 2,000 calories? That's like 730 thou . . .not including drin . . . oh. OH. OH MY EYES. MY EYEEEES.
You know what, let's not even think about that riff raff.
INSTEAD, let's just take a quicksie look back at your TOP TEN faves from the year and think about what a gas we had together, 'mmmmkay? (no pun, ahem, intended)
ROLL THE CURTAIN.
10. Slow Cooker Shredded Beef Enchiladas: Oh my gawwwwsh do you remember this?! Remember how hot I made that sauce and then passed out on the floor? BAHAHA. Go look. Oh man. Actually don't go look. My hair was bad.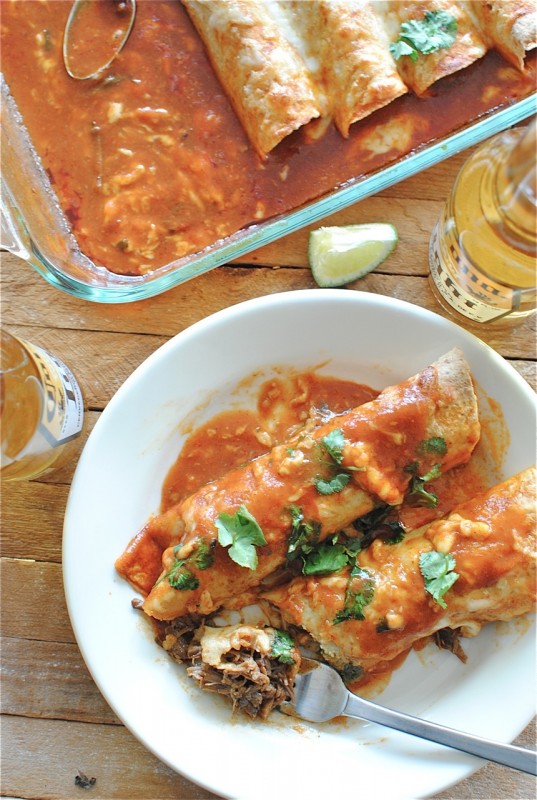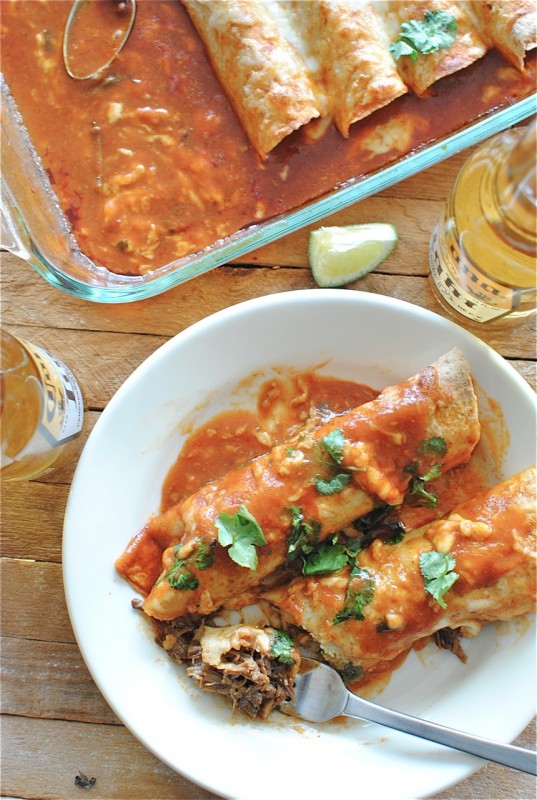 9. Coconut Curry Chicken Soup:  Mmmmm, mmmm, good. WAIT, can I get sued for saying that? Forget I said anything. But seriously, this soup was totes (last day, you guys) mmmmm, mmmmm good.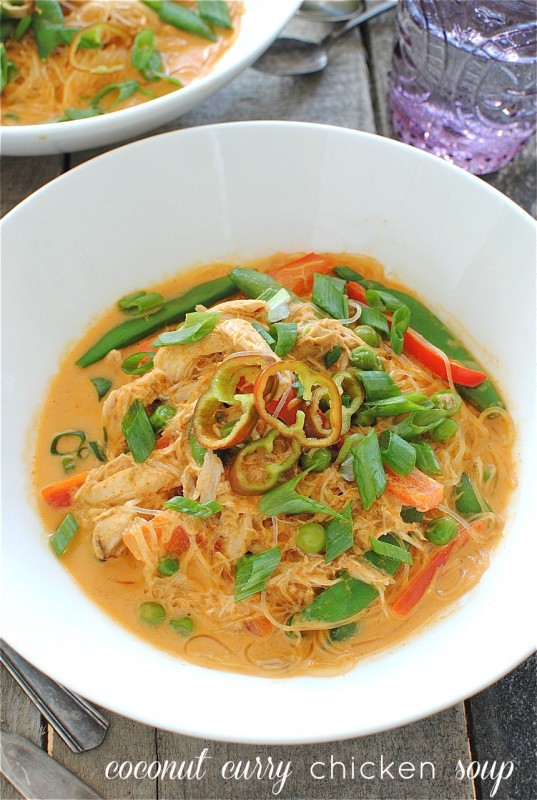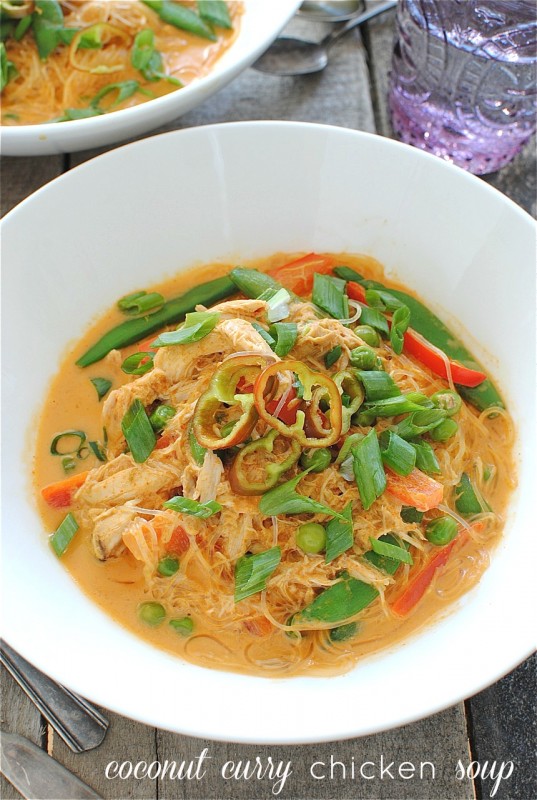 8. Chicken Taco Pasta: YES. I knew you'd dig on this. I plan on hibernating in this for the next 2.9 months in case you can't find me.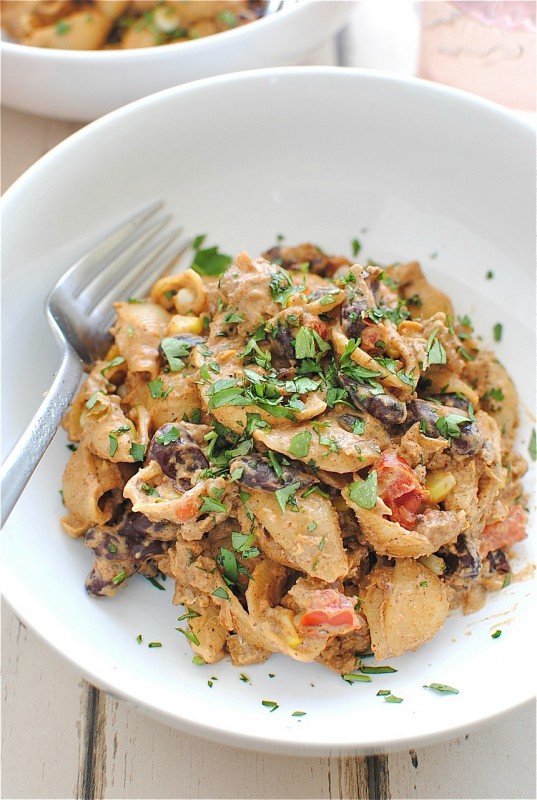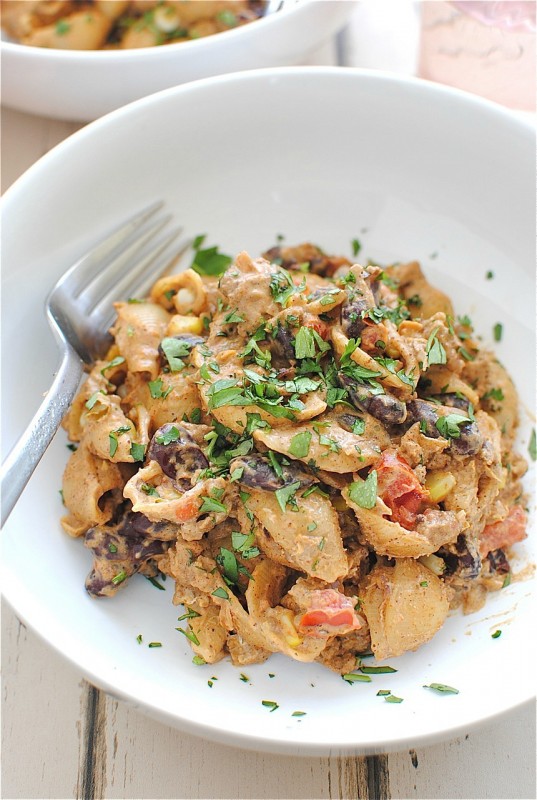 7. Simple Tandoori Chicken Naan Pizza:  Easiest mutha lovin' pizza out there. And I change my mind. Hibernation pizza mission staaaarts now.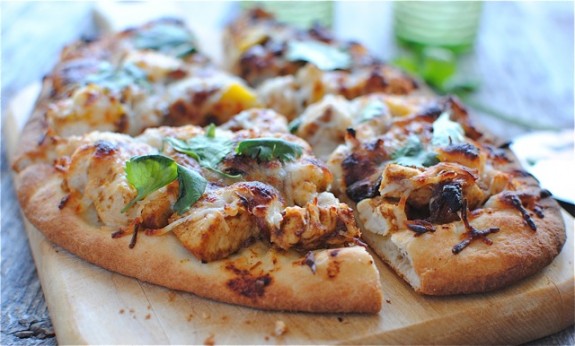 6. Spaghetti with Kale and Lemon:  Wait. I might need to change my mind again. Yes. I definitely do.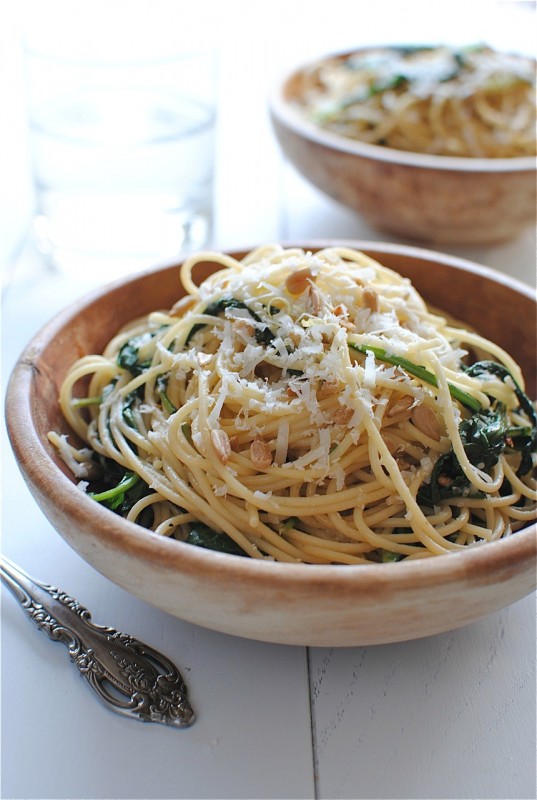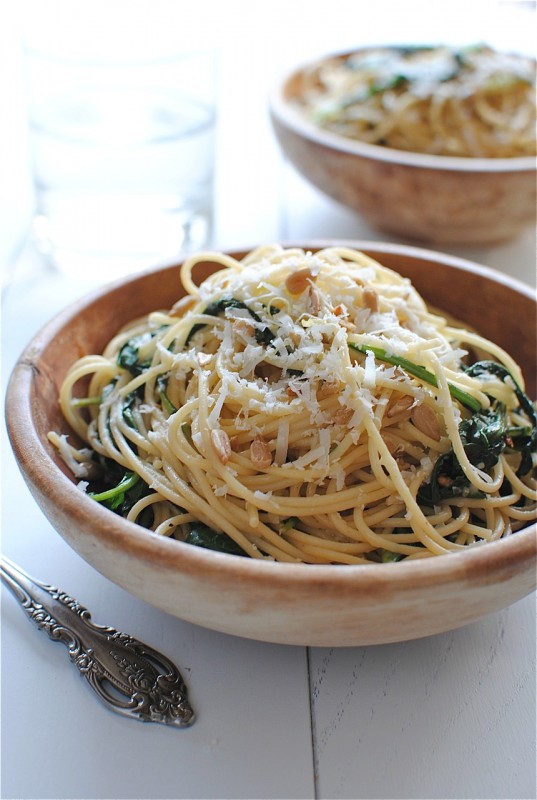 5. Lemony Roasted Potato Salad:  Ooooooo, remember this from the summer? I'm adding this to my hibernation mission. I don't even care. I'm doin' it.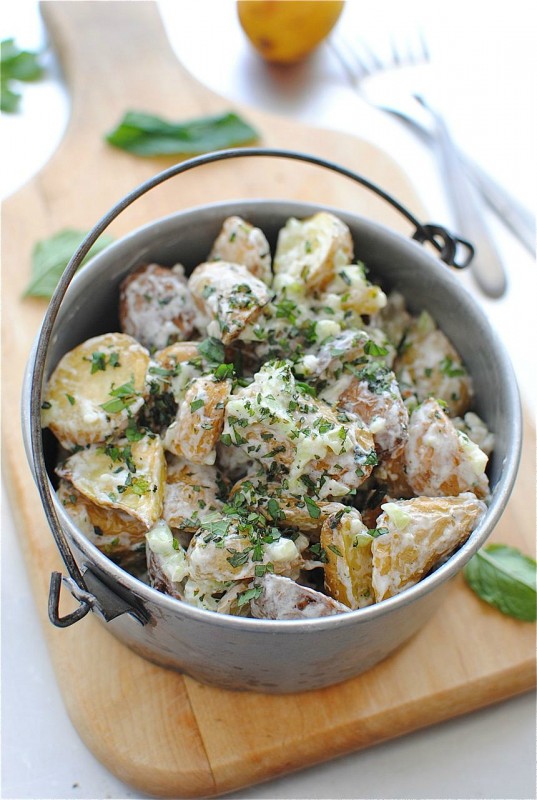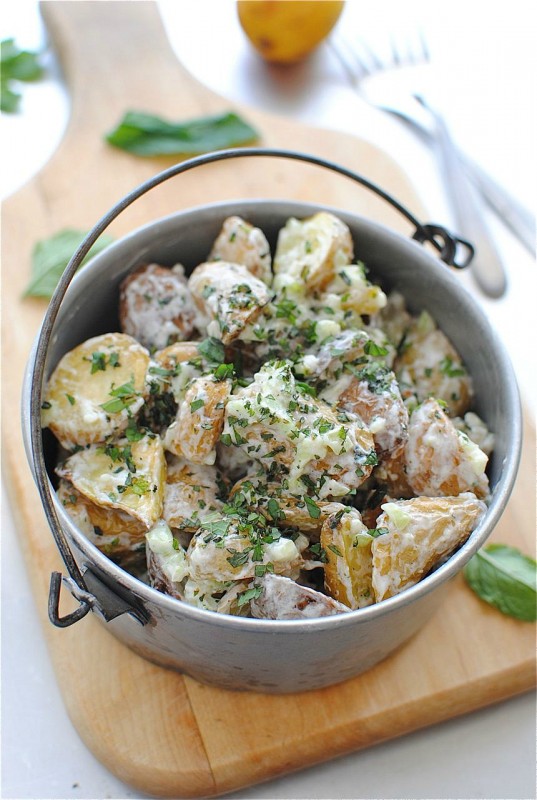 4. Buffalo Chicken Pull-Apart Bread:  Okay if I really want to get serious about hibernation, it's with this. Between those layers? Are you kidding? Do you even know how cozy that would be? p.s. have you tried this? p.s.s. get on and in that.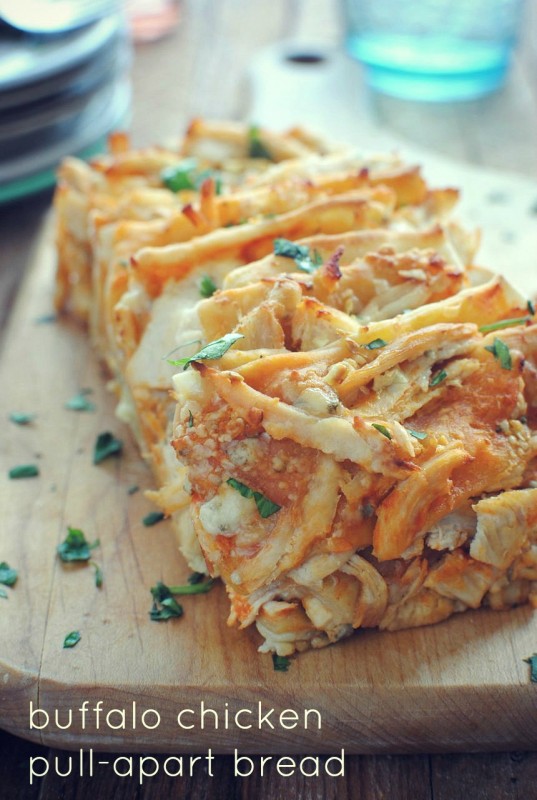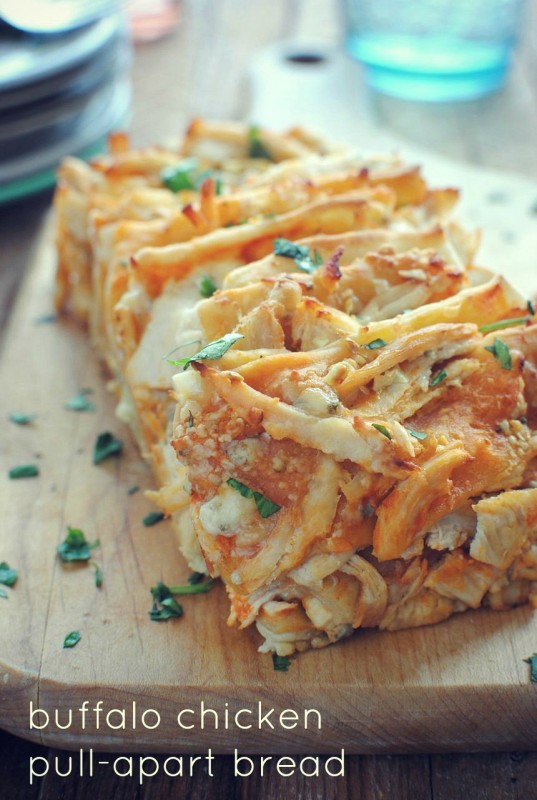 3. Slow Cooker Thai Chicken Noodle Soup:  Ahhhhh yes. This here soup started off the year with a maj-ah splash (sorry), and rightly so, yo. Slurp slurp.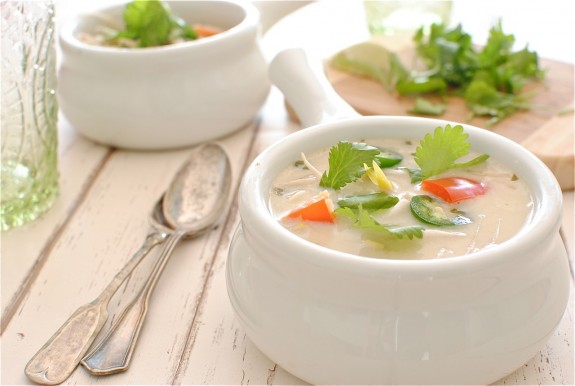 2. Smoky Corn Chowder with Shrimp:  Two words: MOM. MY.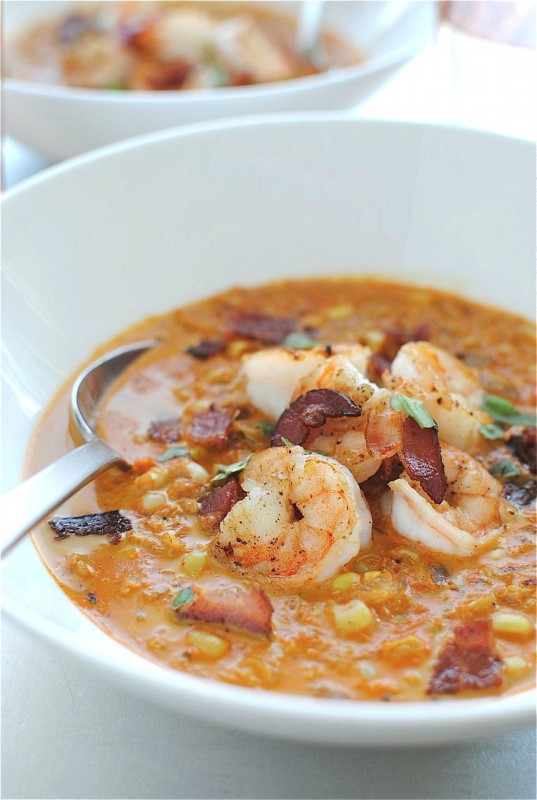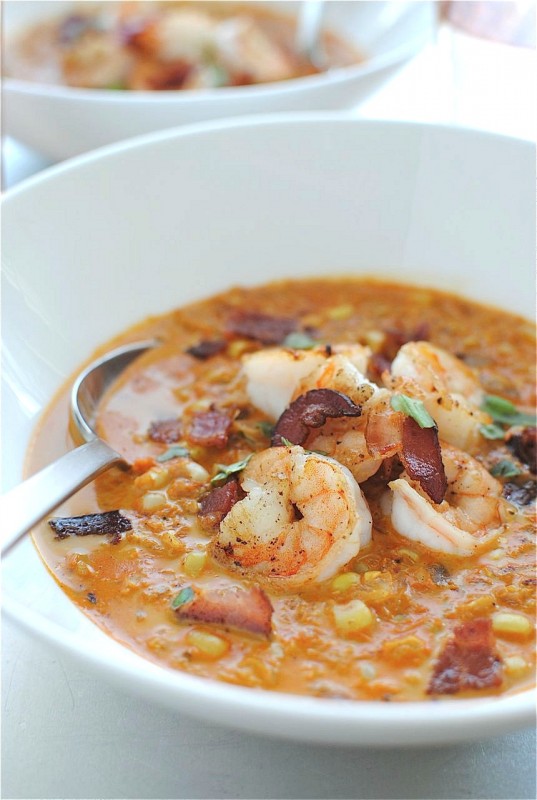 1. Shrimp Pasta with Tomatoes, Lemon and Spinach:  Aaaaand here she iiiiiiiis, Miss AmeriShrimpPastawithTomatoesLemonandSpinaaaaach. Here she is, your ideaaaaalmeaaaaal. (I'm singing to you. Yes, again.)
This gal got AROUND this year. Around the BLOCK. Like, ALL YEAR. I'm trying to sound like Chris Rock. Can you hear it? No? Okay.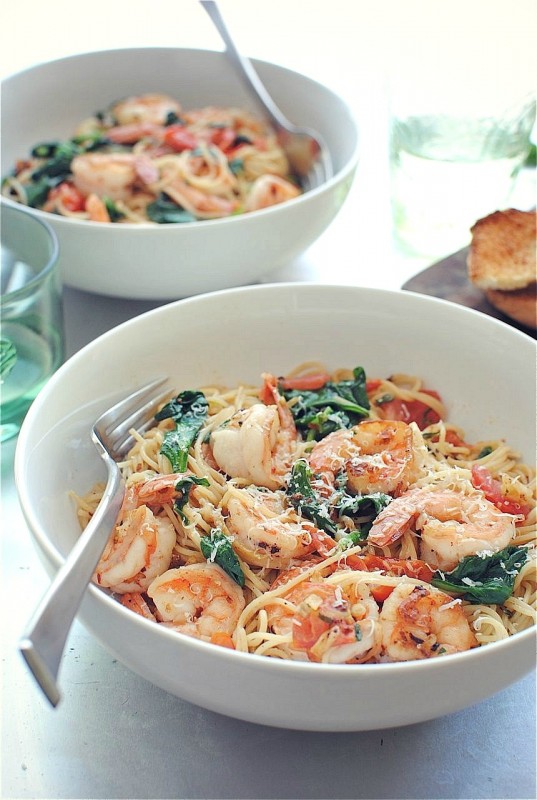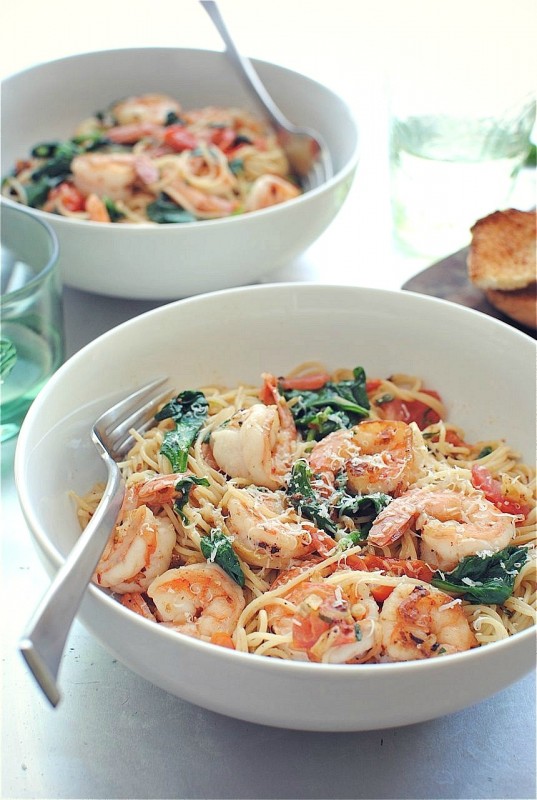 I can't thaaaank you enough for making this internet blog website URL www.bevcooks.com a successful one this year. I would just stick you all in my purse if I could. You rule so hard.
Okay. Last day of the year! Go outside and play in the snow! But seriously, cover your head, ears, hands and feet if you can. You don't want all that wetness coming in and giving you the hepatitis. Wrap some little plastic baggies around your socks and then slip your boots over them. Or heck, wrap them on the outside of your boots too!
You know what, just take a flask.
See your faces next year.