Weeeeell would ya look at that. The world didn't blow up!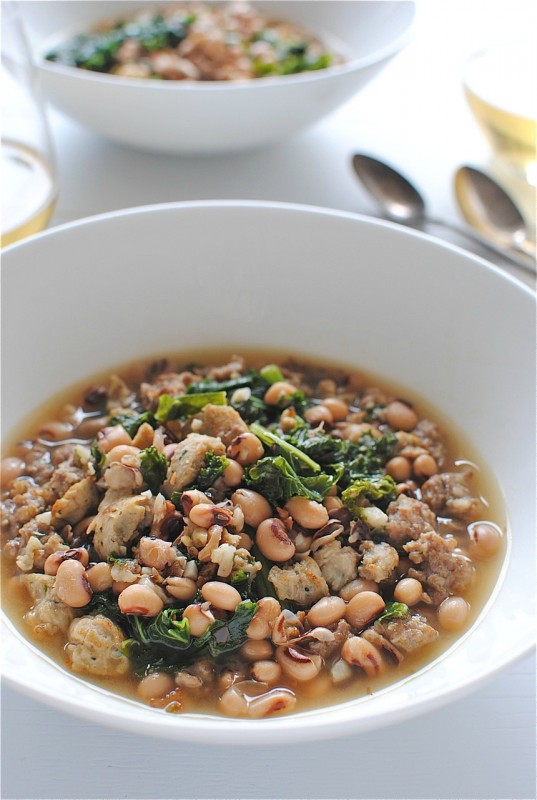 Oh wait that was 13 years ago. And then two weeks ago. And okay, pretty much every morning if we really want to babysit my neurosis.
Alright let's just get down to this. Are you big on tradition?
And the ancient folklore of the underworlds?
And the archaic legend laws of primitive mythology?
And the customary rituals in which to establish great praxis in life?
Okay baby steps: how 'bout old fashioned good luck? Because dudes, we have black-eyed peas to eat. I'm not messing around today. Ain't no willy nilly. We can't afford to take any chances this year. We've been given a NEW BEGINNING, and if we ignore the rules from day one, guess what will happen. No I'm serious, guess.
Okay I'll tell you.
If you do not eat black-eyed peas on this first crucial day of the year, (I'm doing that thing right now where I point two fingers at my eyes, and then at yours, and then back at mine) you will wake up (get ready because I'm dead freaking serious) a two-headed snaggletooth dragon, betwixt two falcons. And probably stuck in a tree somewhere. Naked.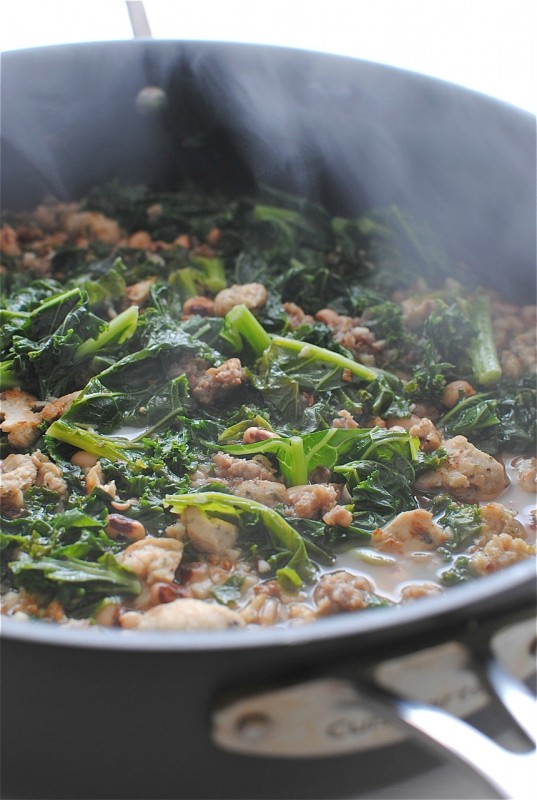 Hey, I don't make up the rules.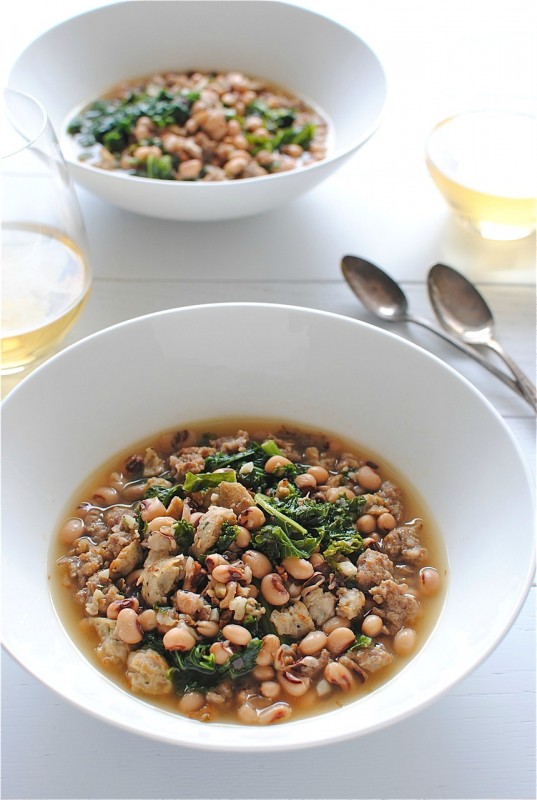 But I did make up this soup and I'm dying to beg you to make it tonight and today and right now. It's one of my all-time faaaavorite flavor combinations ever in the world. And it's ridiculously super quick to make so you still have time to run out today to get the stuff. It's light, brothy, sausagey, kaley, black-eyed peasy, oh man. Pluuuus you probably have leftover beer from last night. Use it up in this soup and punch that two-headed snaggletooth dragon in both of his faces.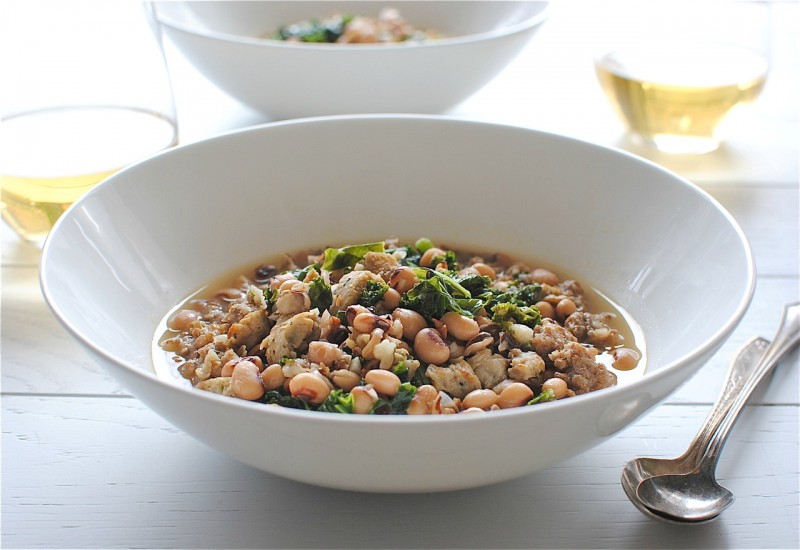 Crisis avoided.
Sausage, Kale and Black-Eyed Peas Soup:
What it took for 2:
* 1 Tbs. extra-virgin olive oil
* 1 Italian sausage link, casing removed
* 1 roasted garlic chicken sausage link, casing removed (or your favorite flavor)
* 3 cloves garlic, minced
* 1 pinch crushed red pepper
* 1 bunch kale, stemmed and roughly chopped
* 1 (14.5 oz) can black eyed peas, drained and rinsed
* 1 cup light beer (my photo shows about 3/4th a cup in it, don't ask)
* 1 cup chicken stock
* coarse salt and freshly ground pepper
Heat the oil in large skillet over medium high. Break up the sausages with your hands and add to the skillet. Brown the sausage crumbles, 5 minutes.
Add the garlic and crushed red pepper; sauté another minute.
Add the kale and toss to wilt. If you need to add a little of the beer now to speed up the wiltage, go right ahead. Then toss in the black eyed peas and toss to combine. Add the rest of the beer and stock. Simmer on medium-low for about 10 minutes. Give it a good pinch of salt and pepper.
Taste that.
It's for real.
Slurp up that good luck!
* can easily be doubled or tripled or fifteenupled.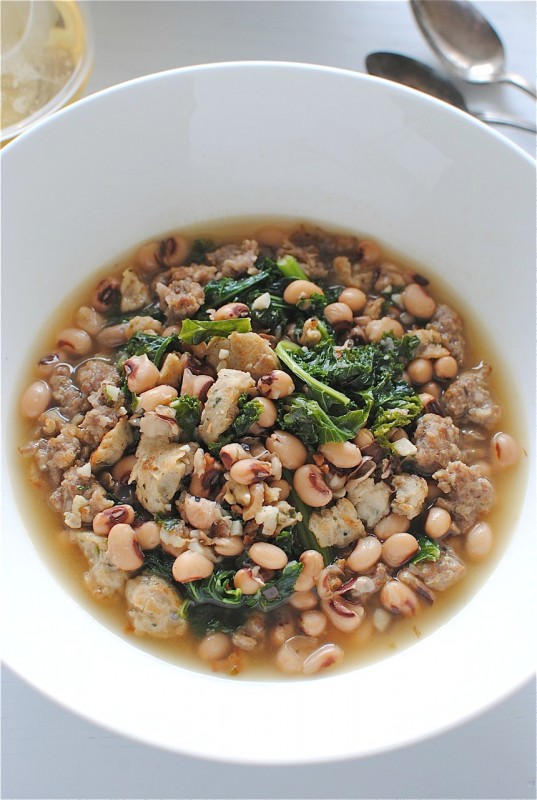 I was just kidding about the whole snaggletooth dragon thing.
But probably not.