Back to liiiiife. Back to realityyyy.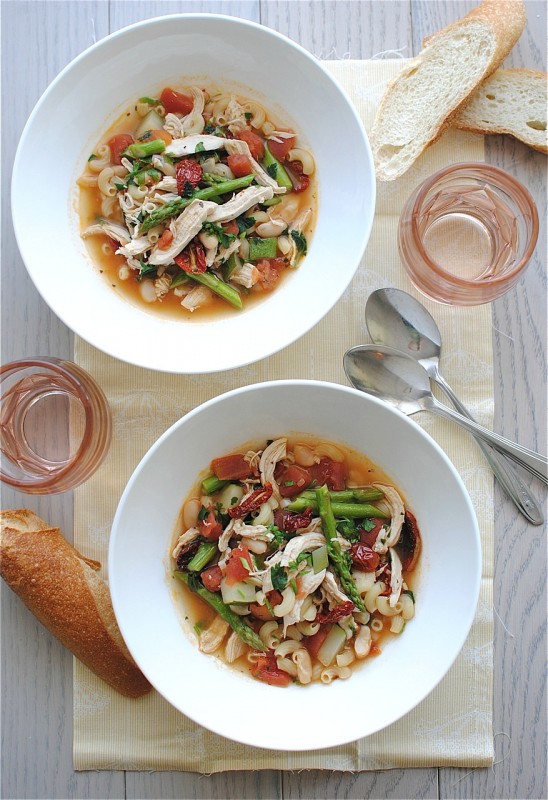 Can I just say that my back yard looks absolutely nothing like the beach? Can I also just say that in my rush to get out the door last week I forgot to turn on the dishwasher before we left? And can I ask if it's completely disgusting to describe to you in detail the kaleidoscopic web of mold binding my forks and knives together right now, in the dishwasher? Which was left untouched for seven entire days?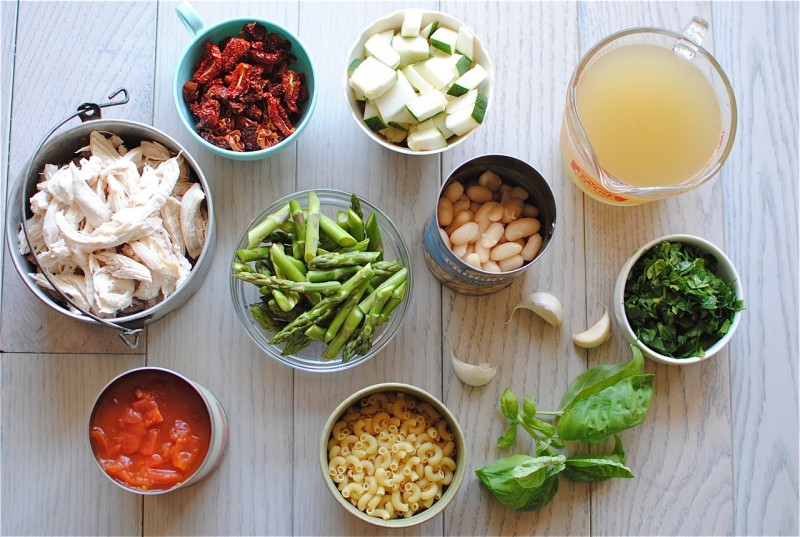 Can I also just say that I forgot to take the T-R-A-S-H out before we left for those seven whole days which was right next to the dishwasher housing my new hypercolor line of flatware? And can I ask if it's beyond repulsive to illustrate the swarm of fruit flies moving around my kitchen like a flock of synchronized wild birds?
Oh you mean this is a food blog and this sort of language is frowned upon?
Well that's no fun.
Wanna talk about summer soup then? We have to make it quick because I only have like six pictures left and I need to set up a little vinegar trap for the fruit flies. Oh! While I have you, can you offer any home remedies on how to get rid of them? We usually just a make a little funnel out of paper and tape it to a little jar with vinegar in it. Is that what you do? We're still not talking about the summer soup, are we?
Only four pictures left! Let's do this. And then it's serious vinegar time.
Okay this soup is not even joking. It's like the five-hundred-fecta of flavor. You have truck loads of veggies, tender shredded chicken, a bright tomato-y broth, a teensy spicy kick in the pants, creamy bites of beany goodness, blasts of fresh herbs and comforting toothy pasta shells. All in your mouth.
They don't call it MINEstrone for nothing.
Get it?  Like, it's all mine? The first part of the wor – right.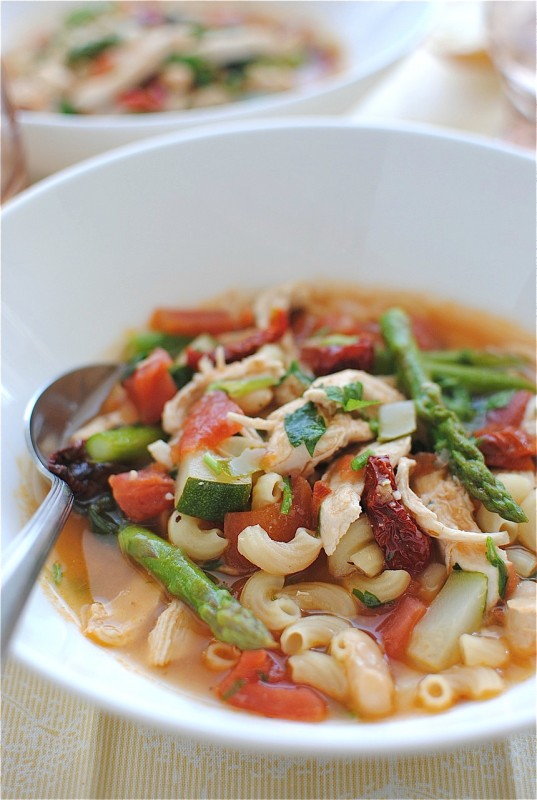 Because Ourstrone is just weird.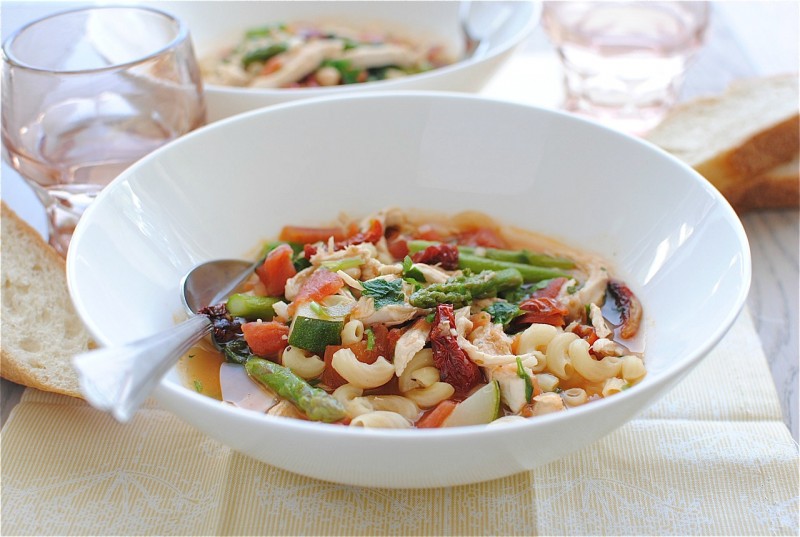 Whatever. Just get 'stroned!
Chicken and Vegetable Minestrone:
What it took for 4:
* 3 chicken breasts, boiled and shredded
* 2 Tbs. extra-virgin olive oil
* 3 cloves garlic, minced
* 1 pinch crushed red pepper
* 1 tsp onion powder
* 1 cup diced zucchini
* 1 (14.5 oz) can diced tomatoes
* 1 (14.5 oz) can cannellini beans, drained and rinsed
* 6 cups chicken stock
* 1/2 cup dehydrated (or sun-dried) tomatoes
* 1 cup small pasta
* 1 cup sliced asparagus
* 1/3 cup chopped fresh parsley
* 6 large basil leaves, torn
* coarse salt and freshly ground pepper
Heat the oil in a large pot over medium-high. Add the garlic, crushed red pepper and onion powder; bloom 30 seconds.
Add the zucchini and sauté 5 minutes. Throw in a small pinch of salt and pepper.
Add the tomatoes and beans, give her a good stir.
Add the stock, dehydrated tomatoes and shredded chicken. Season with salt and pepper. Bring to a boil, reduce heat and simmer 10 minutes.
Add the a pasta and asparagus. Cook another 6 minutes. Stir in the parsley and basil. Stir to combine everything. Give it a taste. If it needs another leetle pinch of salt, go fer it.
Ladle among 4 dinner bowls and serve with crusty bread!