Oh no we di'iiiint!
Surprise, Jenny! I made you eggs. Get it? Like, the eggs in your uterus that became a human? AND they're deviled, since you're having a boy human. I MEAN RIGHT?
Ya know, I'm really diggin' on the idea of a virtual baby shower like this, because it eliminates the possibility of me drinking a tad too much "punch" and rubbing your belly like I'm massaging a raw chicken. True, I've already done this in real life, and had to be escorted away from you by the authorities, yes, okay, but it was only out of utmost adoration! And fine, it was more than once, and my wrists were bruised for a week from the cuffs, but look how safe you are from me right now! You're welcome.
I hope you enjoy this bebe shower from all of us who think the world (and beyond) of you. Please let me know if you'd like me there for labor and delive- No? Wow, okay that was a quick answer.
Scriddly scroll down to see what everyone else contributed to the sweet and fabulous Jenny's baby shower!
Horseradish Deviled Eggs:
What it took for 16:
* 8 large eggs, hard boiled
* 2 Tbs. Greek plain yogurt
* 4 tsp cream horseradish
* 4 tsp pickle juice
* 1 tsp Dijon mustard
* 1 small pinch coarse salt
* 1 small pinch freshly ground pepper
* 2 tsp fresh dill
Once your eggs are hard boiled (we do 11 minutes in uncovered boiling water, then in an ice bath for 5 minutes), peel and slice them in half.
Carefully squeeze the yolks into a small food processor. Add the yogurt, horseradish, pickle juice, mustard, dill, and the salt and pepper. Blitz blitz blitz until nice and creamy. Taste it. Are you dancing? Yeah.
Transfer the mixture to a small sealable plastic bag. Cut a teeny hole in the corner, and squeeze the filling into each egg half.
Garnish with more fresh dill and see how little it takes for like, ALL of them to disappear.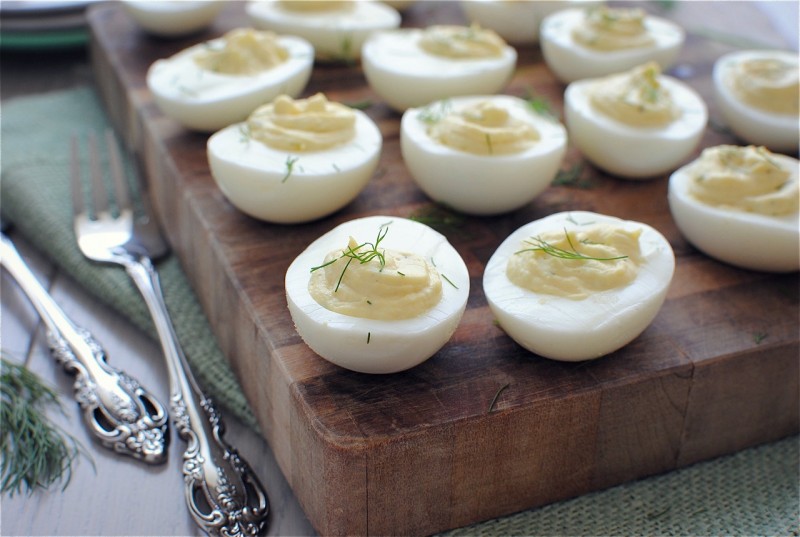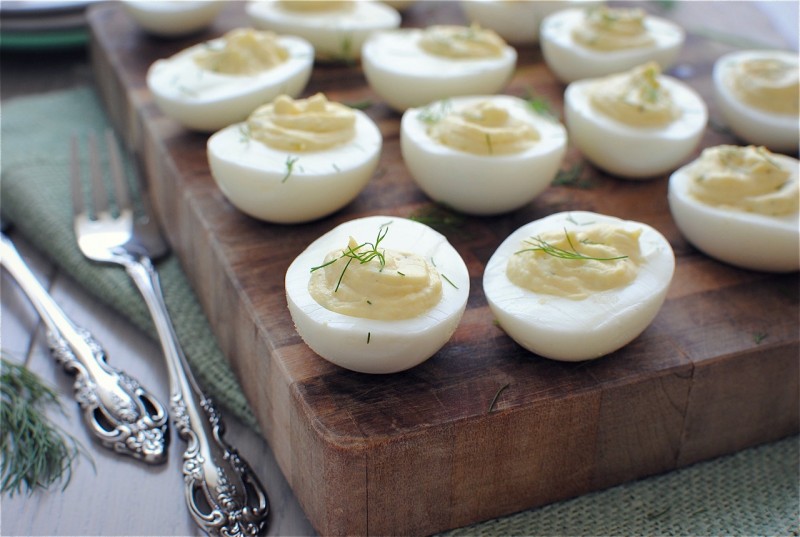 You rule it, Jenny! And your baby boy will too.